Apple providing user metrics & new guidance for Podcasts Subscriptions producers
Posted:
in iOS
edited March 2022
Alongside new guidance from Apple about creating podcast channels, all creators using Apple Podcasts Connect will soon be able to get follower metrics, in addition to downloads and time listened.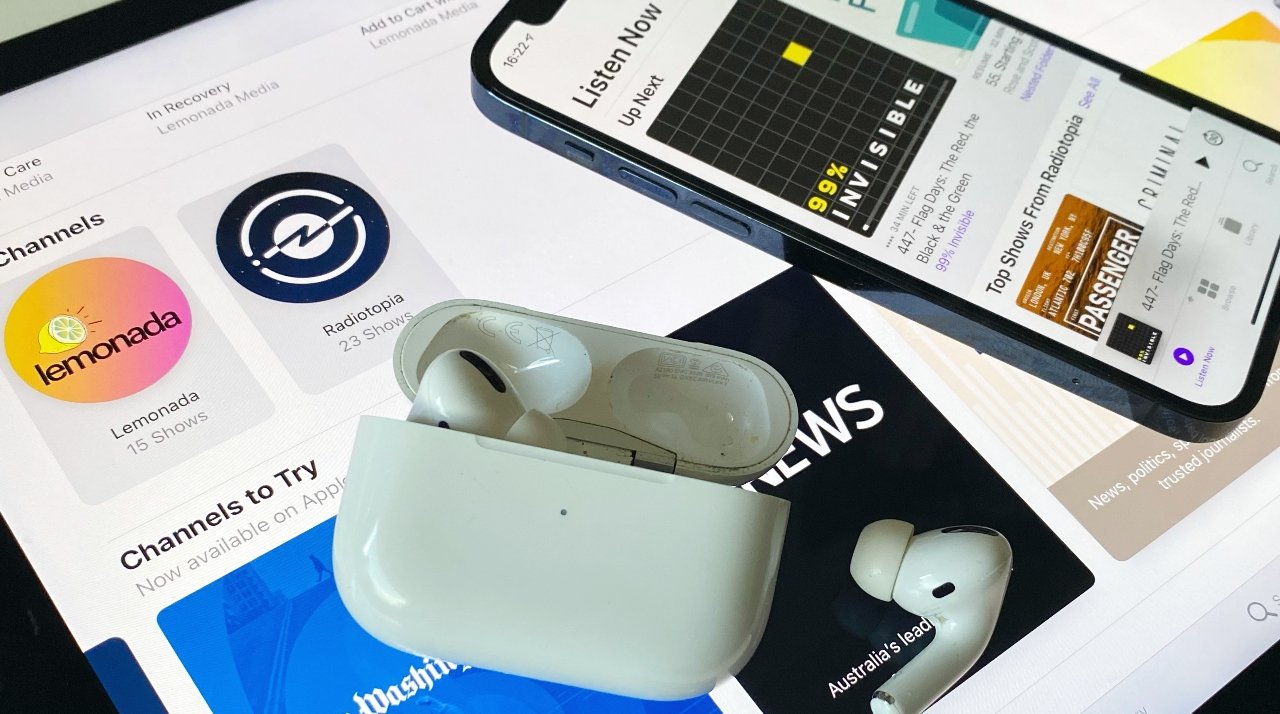 in June 2021

, Apple has revealed certain details such as which shows were

the most successful

. Apple is now surfacing even more data to podcast creators, not just download and subscriber statistics.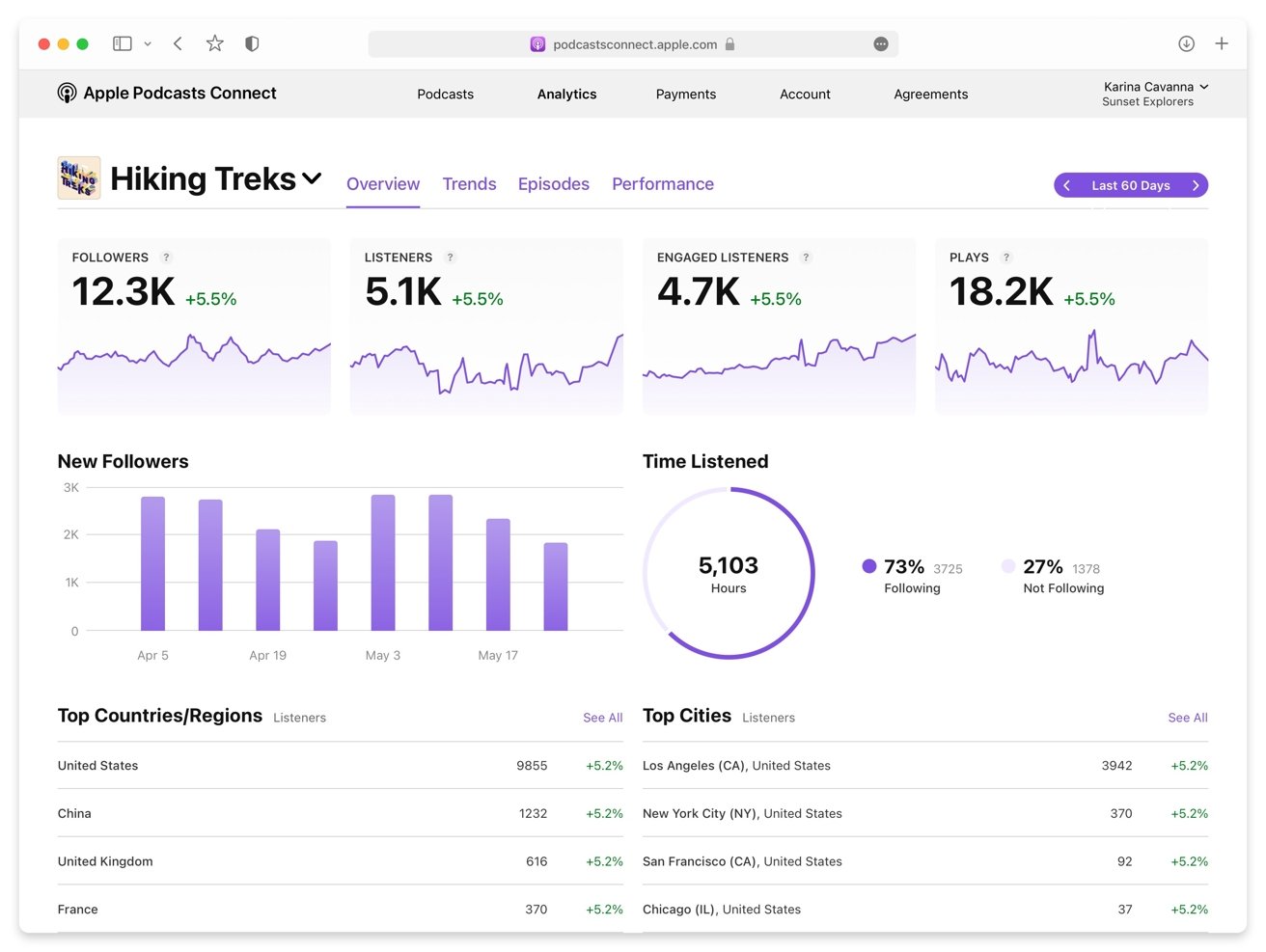 New metrics in Apple Podcasts
From April 2022, all producers and creators are to be shown follower metrics in the Apple Podcasts Connect service. The service's analytics tab and Trends menu will show:


Followers per show


New follows in the last week, month, 60 days, and lifetime


Graphs of followers


Time Listened


Despite creating the entire podcast industry, Apple Podcasts is now competing with platforms like Spotify to provide the best creator tools and metrics. Being able to quantify success in consistent, meaningful terms is critical for advertising and sponsorship.
The previous lack of such data in Apple Podcasts is perhaps the key reason that alternative platforms have arisen.
Jump Start
Also as part of the revised Apple Podcasts Subscriptions, the company is offering a Jump Start program. Any producer or creator in the Apple Podcasters Program can request what Apple describes as direct guidance from the podcasts team.
That guidance is intended to help with:


Create a channel


Creating episodes


Submitting shows


Set up show subscription


Learn subscription best practices


Understand subscription reports


All of the new features are aimed at people creating and producing podcasts. However, for users, Apple Podcast Subscriptions continues to
work markedly differently
to all other Apple subscription services.
Read on AppleInsider