What it took for Apple to win Best Picture at the Oscars with 'CODA'
At the Academy Awards on March 27, the Apple TV+ film
CODA
became the first movie from a streaming service to win Best Picture, while also collecting Best Supporting Actor and Best Adapted Screenplay on the same night. Here's what it took for Apple to win that award, before Netflix or Amazon did.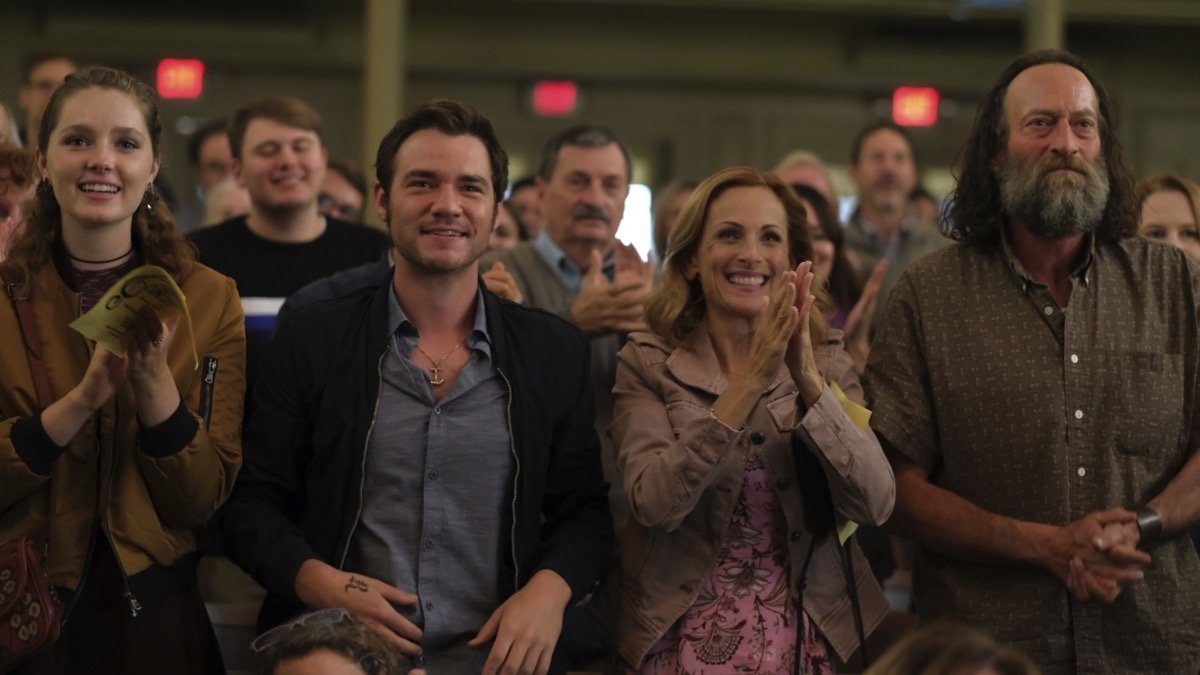 Apple won its first-ever Academy Award on March 27, when Troy Kotsur of the film
CODA
won the award for Best Supporting Actor. Less than an hour later Sian Heder, the writer/director of
CODA
, won a second Apple trophy, for Best Adapted Screenplay. And finally,
CODA
took the night's biggest honor
, for Best Picture, meaning that the film won in all three categories in which it was nominated.
Even more notably, the
CODA
victory represented the first Best Picture trophy ever presented to a film released by a streaming service. That means Apple beat out Netflix and Amazon Prime Video to that honor, even though both of those services enjoyed head starts of several years.
In fact, despite 27 nominations spread across several films, Netflix won only one award at the ceremony, with Jane Campion taking Best Director for
The Power of the Dog
.
The Power of the Dog
spent most of the awards season as the Best Picture favorite until
CODA
surged in the closing weeks. This happened even though Netflix had a much larger awards slate, as well as many more nominations.
CODA
is the story of a young woman named Ruby (Emilia Jones), an aspiring singer who happens to be the lone hearing member of an otherwise entirely deaf family, that operates a fishing boat in Massachusetts. Written and directed by Sian Heder, who had previously worked on the Apple TV+ original
Little America
, the film's title referenced both music and the acronym "child of deaf adults."
In terms of both budget and star power,
CODA
is at a much smaller scale than most movies that compete for Academy Awards, both this year and other years. But as it turned out, it was the Academy's choice.
A prescient prediction
In February of 2017, longtime analyst Gene Munster of Loup Ventures made a bold prediction about
Apple
.
"We think Apple will win an Oscar in the next five years. That's how long it will take for Apple to scale its original content spend from less than $200m today to $5-7b," Munster wrote in the Loup Ventures research note. The post was dated February 24, 2017, on the eve of that year's Academy Awards.
It was a prediction issued at a time when Apple was still more than two years away from launching Apple TV+ and had not yet even officially announced its move into original content. As it turns out, the prediction was accurate.
At the time of the Munster prediction in 2017, Netflix's only Academy Award nominations had been in the Best Documentary category. Amazon, in fact, earned a Best Picture nominee, 2016's
Manchester by the Sea
, before Netflix did. Netflix has competed for Oscars more seriously in recent years, usually with multiple Best Picture nominees, but none of them have ever won the big award.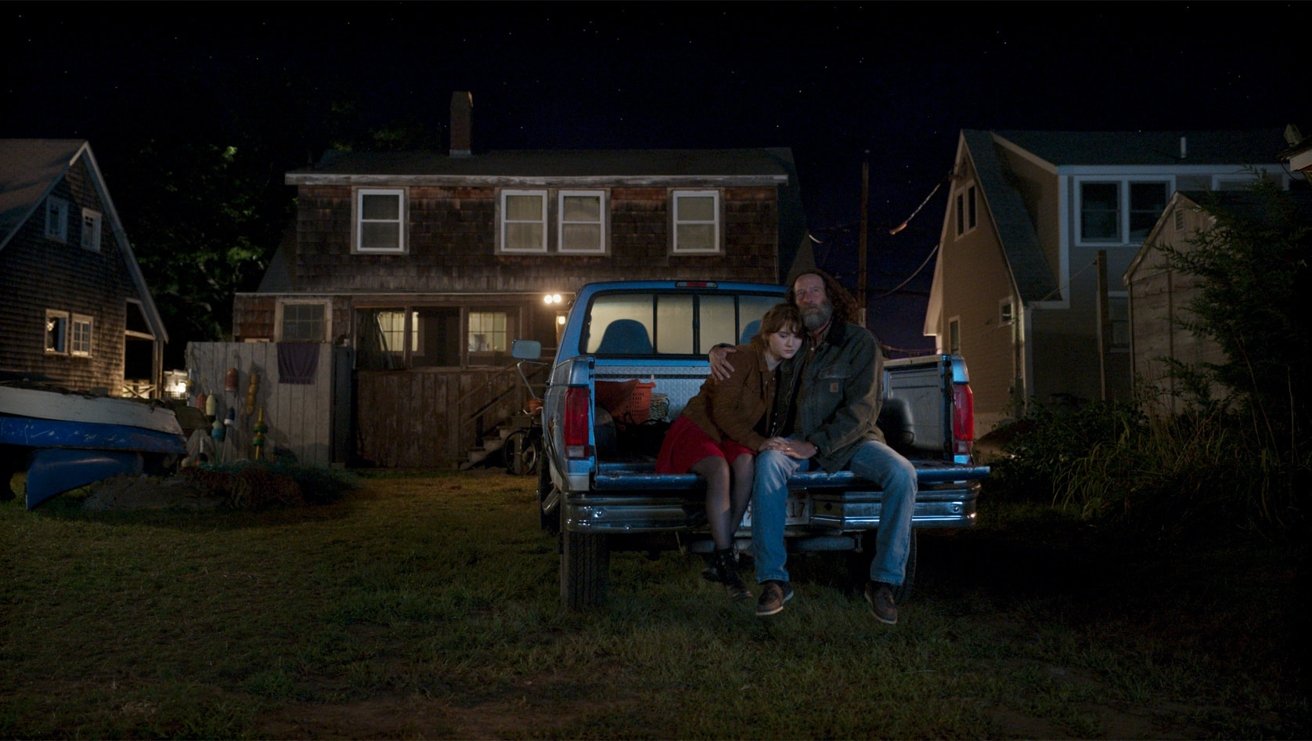 Emilia Jones and Troy Kotsur in "CODA," now streaming on Apple TV+.
Yes, technically it was five years and one month after Munster's prediction, but that's more a matter of the timing of the ceremonies. The prediction was made before the 2017 Oscars and came true at the 2022 edition of the event.
Munster, meanwhile, had also predicted Apple would be spending $5-to-$7 billion annually on original content by 2022. Wells Fargo estimated in January that Apple will spend $8.1 billion on Apple TV+ content in 2022.
How Apple got here is a story of ups, downs, and also some big surprises. A look back at the company's journey to the Oscar stage:
Apple TV+ early beginnings
The first indication that Apple planned a move into the original content game was in 2016. That year's
Planet of the Apps
, a software-themed game show, was the first Apple original show to debut, followed by
Carpool Karaoke: The Series
in 2017. Both were available on Apple Music.
In January of 2017,
reports were circulating
that Apple was "planning to build a significant new business in original television shows and movies." The Munster prediction came the following month.
Executives Jamie Erlicht and Zack Van Amburg were hired in the summer of 2017 to lead Apple's content efforts, while
in August
, it was predicted that Apple would spend $1 billion on original content in the ensuing 12 months.
During this period, there was also some skepticism aired in the press about Apple's content plans, including the "Expensive NBC" report,
which indicated Apple was avoiding
content with sex and violence, leading to diminished morale among those working on the effort.
Apple officially
announced in March of 2019
that its streaming service would be called Apple TV+.
The first shows on Apple TV+
Between those developments and the launch of Apple TV+ in November of 2019, Apple announced a large slate of projects, starting with the star-studded
The Morning Show
, and the revival of Steven Spielberg's
Amazing Stories
. The vast majority of those announced projects were TV shows, rather than movies.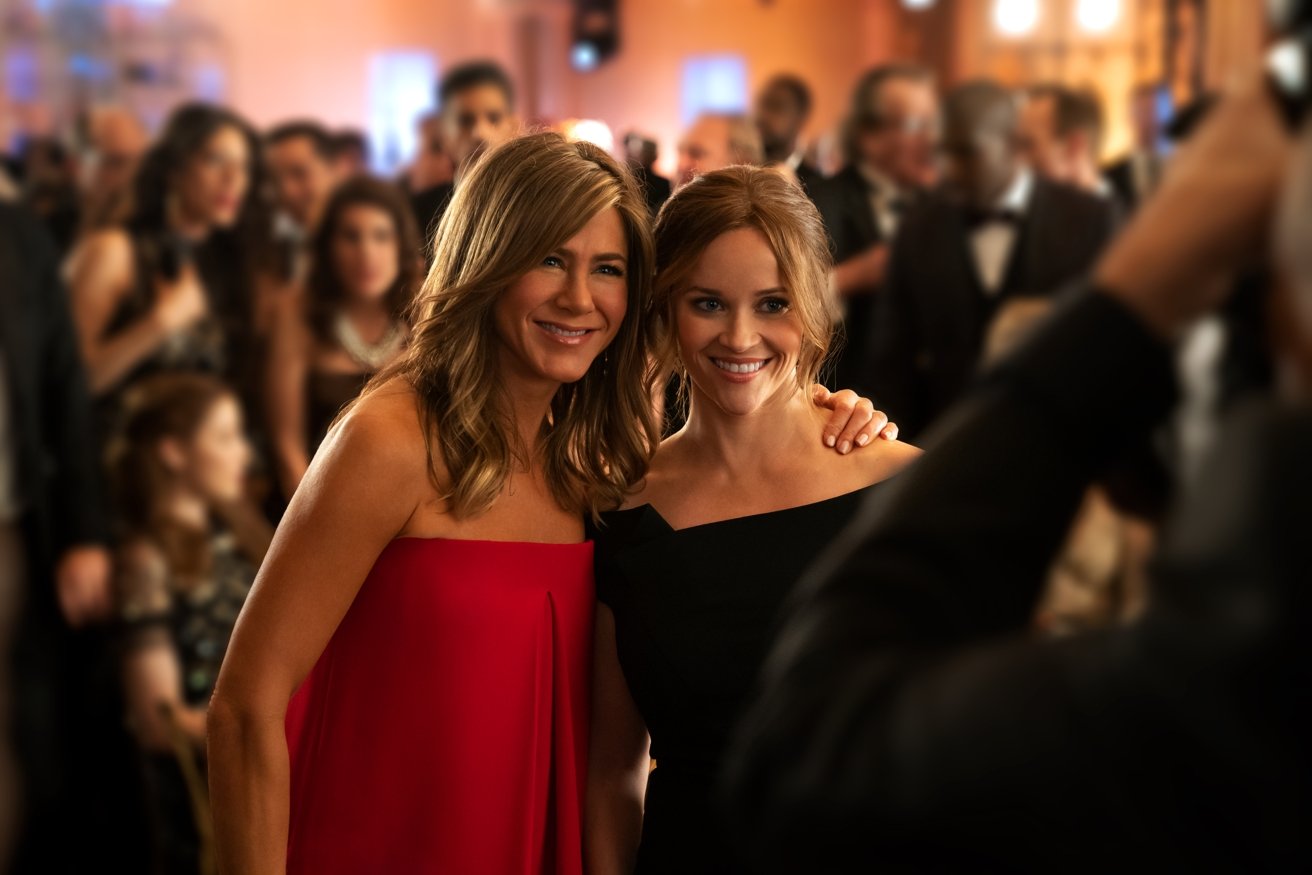 Jennifer Aniston and Reese Witherspoon on "The Morning Show"
Apple also announced a series of deals with filmmakers, actors, and production companies to produce and license content. Perhaps its most notable deal, in terms of movies, came in November of 2018, when Apple and the acclaimed independent distributor A24
teamed up to jointly produce
a series of projects.
By August 2019, Apple's content spend had
reportedly reached
$6 billion.
Apple TV+ launched on November 1, 2019. The launch slate was dominated by TV series, but the nature documentary
The Elephant Queen
became Apple TV+'s first original film on that date. The drama
Hala
became the first Apple TV+ scripted film, releasing in theaters in late November of that year and landing on Apple TV+ in December.
Neither of those films were award contenders.
The 2020 slate on Apple TV+
Apple, in both TV and movies, branched out in 2020, especially once the COVID-19 pandemic upended the theatrical business and gave new energy to streaming movies. Apple acquired the Tom Hanks-starring war drama
Greyhound
, releasing it to the streaming service in 2020, as well as the Irish animated film
Wolfwalkers
.
The A24 deal first bore fruit in 2020 with Sofia Coppola's drama
On the Rocks
and the documentary
Boys State
.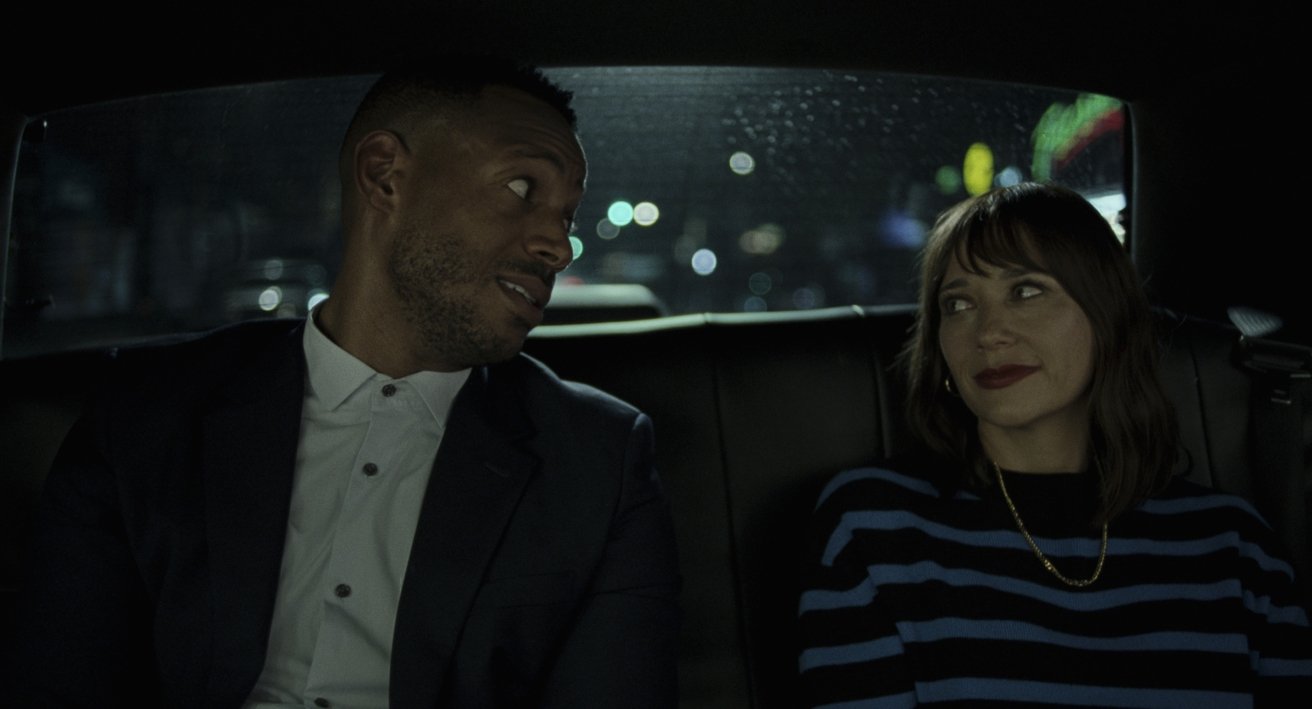 Apple TV+'s On the Rocks
Apple mounted awards campaigns for several of these films, and it resulted in the company's first two Oscar nominations: Best Sound for
Greyhound
, and Best Animated Feature for
Wolfwalkers
. And while
Ted Lasso
emerged that year as an awards juggernaut on the TV side, neither Apple contender won at the Oscars when they were held in April of 2021.
A winning year
Apple sported an even more robust film slate in 2021. This included another acquired Tom Hanks movie,
Finch
, the Mahershala Ali-starring sci-fi drama
Swan Song
, and music documentaries
The Velvet Underground
and
Billie Eilish: The World's a Little Blurry
. Eilish ended up winning an the Best Original Song award on March 27 for her eponymous song in the James Bond film
No Time to Die
-- but it had nothing to do with her Apple movie.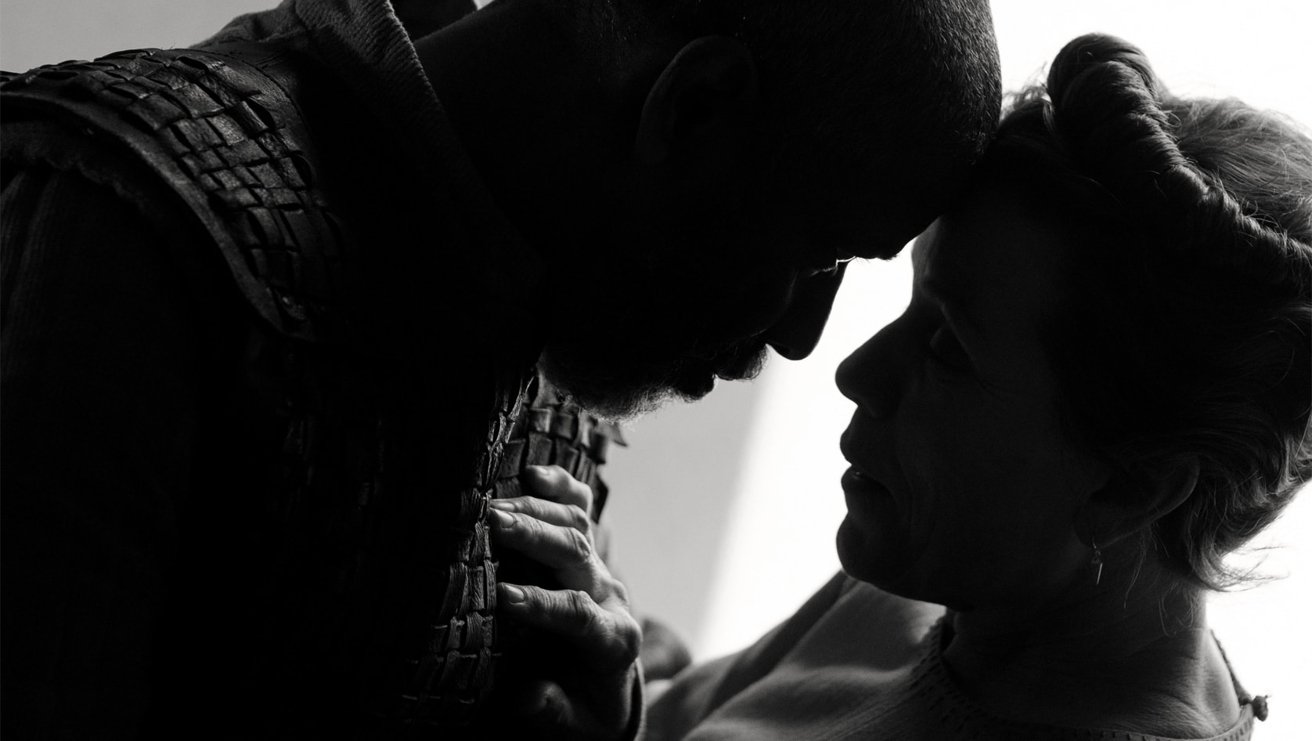 Denzel Washington and Frances McDormand in "The Tragedy of Macbeth," now streaming on Apple TV+.
Probably the highest-profile film on Apple's slate in 2021 was another A24 collaboration,
The Tragedy of Macbeth
. Sporting a Shakespearean pedigree and decorated principals like director Joel Coen and stars Denzel Washington and Frances McDormand, the film earned raves when it premiered in September at the New York Film Festival.
The Tragedy of Macbeth
ended up with three Oscar nominations, for Washington's acting and also for Best Production Design and Best Cinematography. Also nominated for three awards was Apple's other successful contender.
The CODA story
CODA
, a remake of a 2014 French film called
La Famille Belier
, premiered in 2021 at the Sundance Film Festival. A winner of several awards at that virtual festival,
CODA
had its distribution rights
acquired by Apple for a reported $25 million, a new Sundance record. Amazon, the trade press reported at the time, was also in the bidding for the film.
Major acquisitions from Sundance aren't usually Oscar contenders, and
CODA
is the first-ever film that premiered at that festival to win Best Picture. It's a far-from-rare occurrence for films that drew positive reactions at Sundance to flop upon contact with the general public.
But when
CODA
was released in theaters and on Apple TV+ on August 13, the response was overwhelmingly positive.
The film has Rotten Tomatoes scores
of 95 percent among critics and 93 percent among audiences. The film was later re-released in some theaters, after its nominations.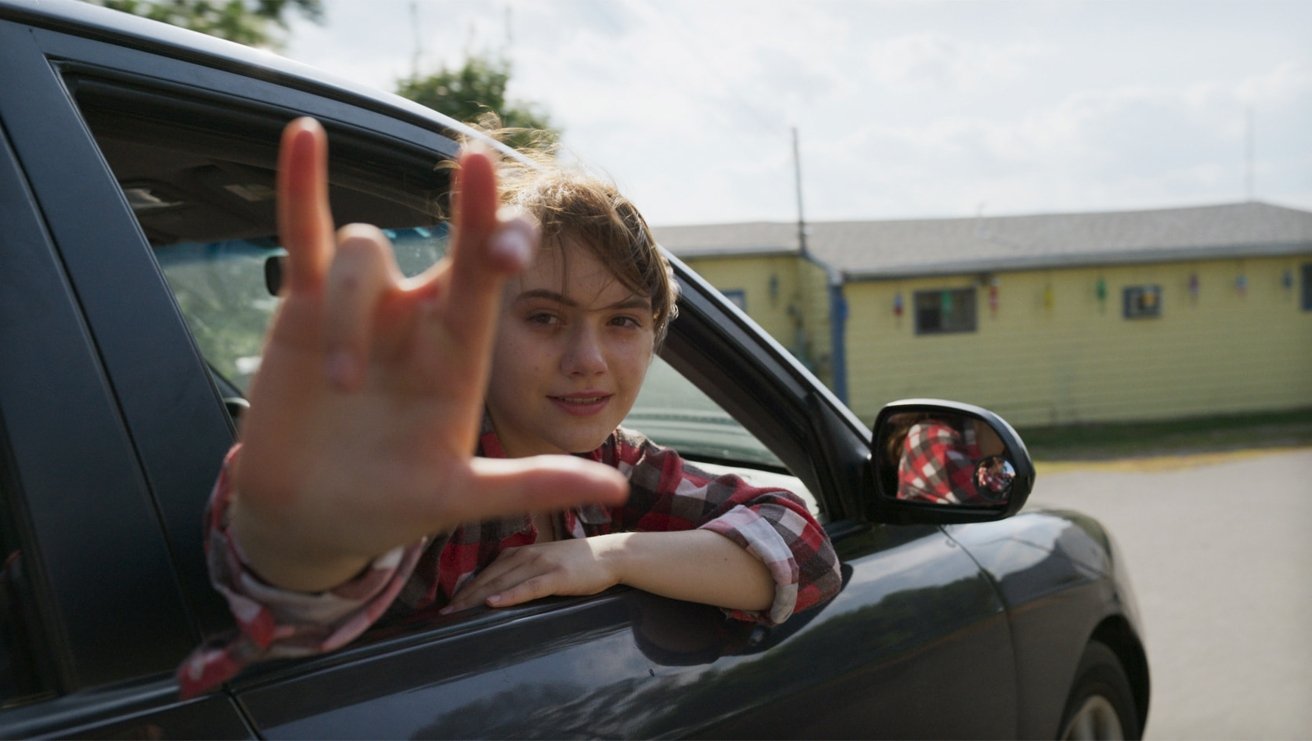 Emilia Jones in "CODA," now streaming on Apple TV+.
Once awards season began,
CODA
was a decided underdog. It didn't feature huge stars or a high budget. It didn't win many awards from regional critics groups, and when Oscar nominations were announced, it only received three, compared to
The Power of the Dog
with 12,
Dune
with 10 and
West Side Story
with seven.
Heder, the director, was not nominated for Best Director, which has traditionally not been a good sign for a film's Best Picture chances.
In the final weeks of awards season,
CODA
appeared to come from behind. Kotsur won several supporting actor awards, including from the Screen Actors Guild, which also gave the entire cast an award for Outstanding Performance by a Cast in a Motion Picture.
Kotsur
also won
at the Film Independent Spirit Awards, and once
CODA
won at the Producers Guild of America awards, conventional wisdom began to shift that the Apple film was now the favorite.
This was indeed the case, as
CODA
emerged victorious on Oscar night. In addition to the history of a streaming service winning, Kotsur became the first deaf male actor to win an Oscar and just the second deaf actor overall; the first, in 1986, was Marlee Matlin, who played Kotsur's wife in
CODA
.
How exactly
CODA
won is a tricky question since the Awards are voted on by the industry, and all of the nearly 10,000 members of the Motion Picture Academy get a Best Picture vote. The consensus seems to have emerged that
CODA
was the choice because audiences were looking to reward something happy, positive, and watchable.
"On behalf of everyone at Apple, we are so grateful to the Academy for the honors bestowed on CODA' this evening," Zack Van Amburg, Apple's head of Worldwide Video, said in a statement after the wins.
"We join our teams all over the world in celebrating Sian, Troy, the producers, and the entire cast and crew for bringing such a powerful representation of the Deaf community to audiences and breaking so many barriers in the process. It has been so rewarding to share this life-affirming, vibrant story, which reminds us of the power of film to bring the world together."
Apple CEO Tim Cook, who attended the ceremony, tweeted his own congratulations:
Much more to come
The big wins for
CODA
came just over two years after Apple TV+ launched, and came only in Apple's second year of seriously competing for Oscars. Apple's approach of having money to spend, making bold and selective choices with that money, and also taking advantage of luck, has succeeded where none of its competitors have.
Apple has a good chance to return to the Oscars a year after the big win. Martin Scorsese's
Killers of the Flower Moon
, should it arrive on time, is a likely contender, as is Ridley Scott's
Napoleon
. Apple made
another big Sundance buy
in 2022, the comedy/drama
Cha Cha Real Smooth
, and its other big film this year is
Emancipation
, which stars Will Smith.
That actor, of course, made headlines at the 2022 Oscars for his slap of presenter Chris Rock, and should
Emancipation
gain nominations next year, expect Smith's potential return to the Oscars to serve as one of the awards season's major storylines. Of course, it's also possible that Apple's next big Oscar contender will be something small that's not on anyone's radar at present.
Despite absolutely botching predictions of an Apple-branded television set for the better part of a decade, Gene Munster was dead-on about Apple winning an Oscar in five years. And Apple has been vindicated in its decision to spend billions on original content, having beaten Hollywood -- and its streaming competitors -- at their own game.
Read on AppleInsider