Apple rumored to be evaluating LG for foldable iPad, MacBook glass
A sketchy report claims that LG Display is collaborating with Apple on the development of a foldable
iPad
and MacBook OLED screen that would use ultra-thin glass.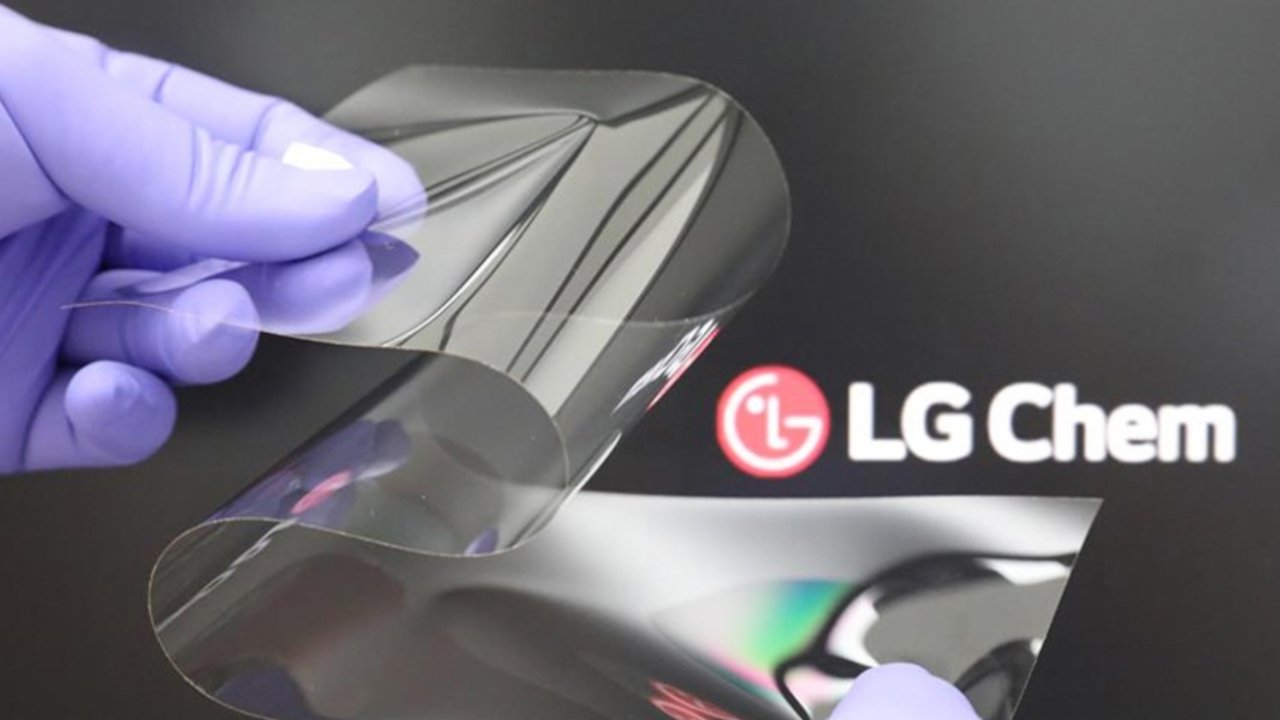 LG Display already has foldable covers it says are as hard as glass. Source: LG Display
Perhaps backing up recent rumors of a
foldable iPad/Mac hybrid
, a new industry report briefly mentions a joint project between Apple and LG Display.
According to
The Elec
, LG Display is
already working
to supply 17-inch foldable notebook OLED panels to Hewlett Packard. It reportedly follows a similar foldable panel made for Lenovo in 2020.
Now,
The Elec
briefly adds, the company is in collaboration with Apple over a similar screen for what the publication describes only as tablets and notebooks. It doesn't directly mention iPads, or MacBooks, nor what versions of those this could be fore.
There is also no further detail about the display, except that it would use ultra-thin glass instead of the more regular polyimide high-performance plastic.
Although brief, the report may also fit in with a
recent claim
from analyst Ross Young, that Apple wants to develop a foldable 20-inch notebook.
Young believes such a device may be aimed at anywhere from 2025 to 2027. Young's Display Supply Chain Consultants firm also
most recently estimated
2025 as the earliest date for an
iPhone Fold
.
The
The Elec
has a reasonable reputation for information gleaned from within Apple's supply chain. Its track record on specifics or assumptions about future products is much poorer.
Read on AppleInsider