Second thief who stole $1.5 million in Apple gift cards is sentenced to jail
The second of two men who used Apple Store staff's stolen "Isaacs" devices to generate gift cards has now been sentenced to jail and ordered to pay Apple $1.26 million.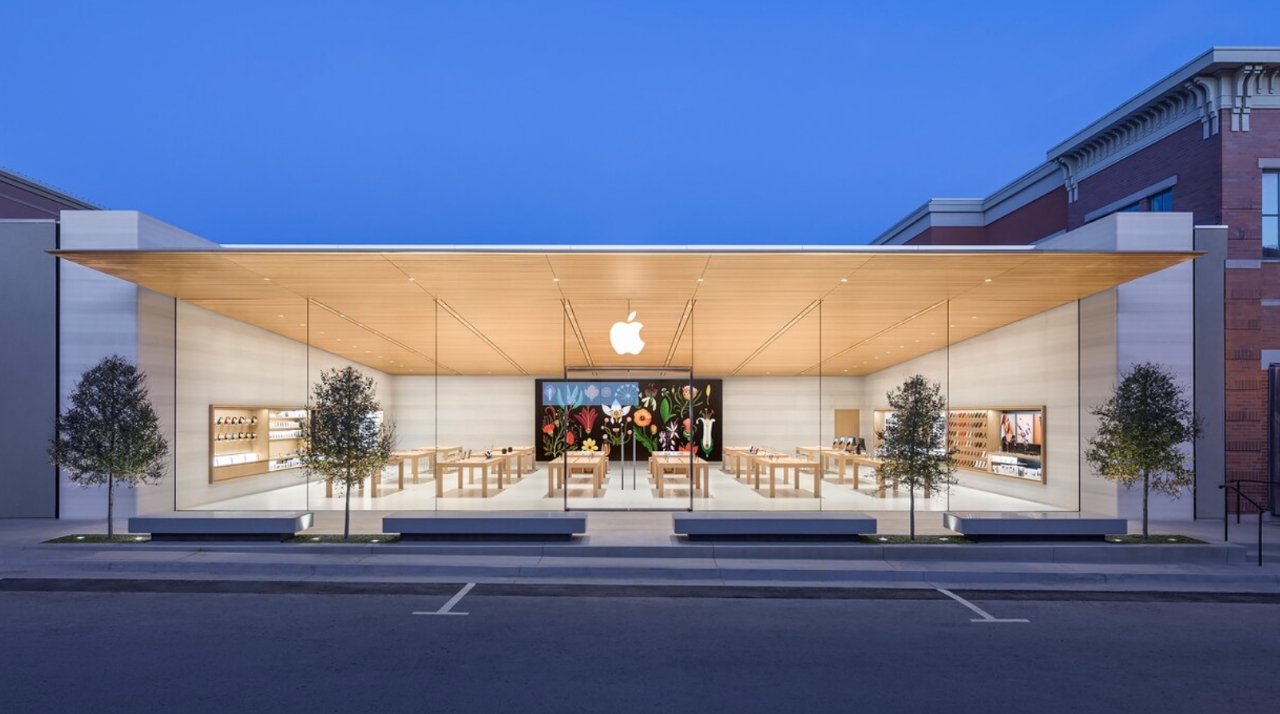 Apple Southlake, Texas, had $50,000 worth of gift cards stolen
According to the US Attorney's Office in the Northern District of Texas, Jason Tout-Puissant has
been sentenced
by Judge David Godbey to 60 months in prison. It follows his co-conspirator Syed Ali being sentenced to 37 months in October 2021.
"If these defendants thought their million-dollar fraud would go unnoticed simply because they targeted a trillion-dollar company, they were sorely mistaken," US Attorney Chad Meacham said in a statement. "The Justice Department will not tolerate fraud against any company, be it a multinational corporation or a mom-and-pop operation."
The Federal Bureau of Investigation's Dallas Field Office had conducted the investigation, when the two men were first charged in 2019.
"The FBI is committed to tackling fraud schemes from every angle, and today the defendants will now be held accountable," said Dallas FBI Special Agent in Charge Matthew J. DeSarno in the statement. "This carefully orchestrated scheme resulted in financial loss for a large corporation, and that fraud also victimizes American consumers."
Jason Tout-Puissant, Syed Ali, and at least on some occasions an unknown third accomplice, stole the Apple gift cards from 2015 to 2017. They would first steal Apple Store employees' sales devices, the specially-configured iPhones that are used when customers buy anything in store.
Using those "Isaacs" devices, they
sent themselves
Apple gift cards said to amount to $1.5 million over two years.
The criminals reportedly did this at multiple Apple Stores across the US. In each case, Tout-Puissant would steal a device, then issue a gift card to Ali, who would be waiting in a different state.
Ali, who was reportedly ill at the time of arrest, received the lesser sentence of 37 months in prison following his agreeing to aid prosectors. The Department of Justice is reporting that the two men are facing a combined prison sentence of 13 years, but this includes time already served.
Original court filings give one example of 26 digital gift cards being stolen from the Apple Southlake Town Square in Texas. They alone were worth $50,000, and it was this incident that Ali finally
pleaded guilty
to in May 2021.
Read on AppleInsider