Apple updates Pages, Keynote, and Numbers for the first time in six months
Posted:
in iOS
edited April 2022
Apple released a relatively small update to its
iWork
suite of apps that includes Pages, Keynote, and Numbers.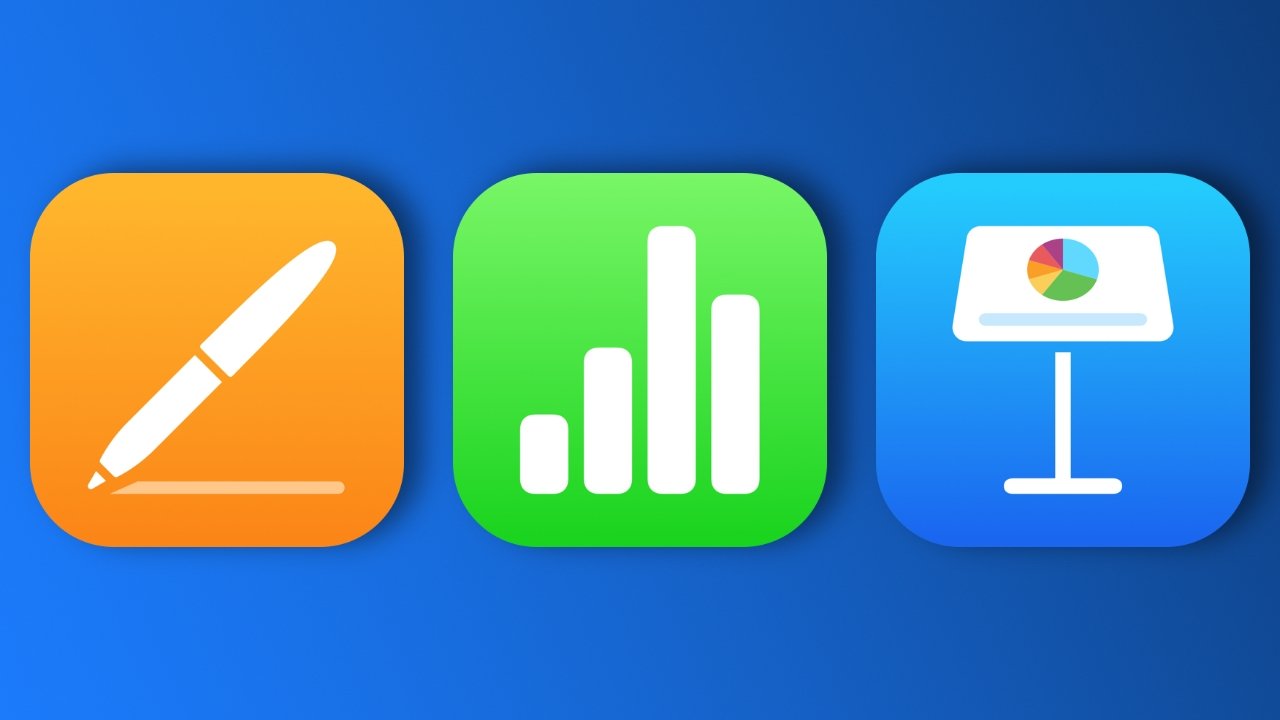 Apple updates iWork apps to version 12.0
The word processing application
Pages
now has the ability to publish directly to Apple Books with file sizes up to 2GB. Users also get more options for placing page numbers and setting font size.
The Pages app on
iOS
also gains new quick launch actions from the app icon. Long press on the icon to create a new document right from the home screen.
The spreadsheet application
Numbers
has been updated with the ability to capture snapshots of table cells without formulas, categories, or hidden values. The ability to adjust font size up to two decimal places has also been added.
Both Numbers and Pages gained more VoiceOver controls. Pages can read comments and track changes while Numbers can create formulas and fill cells using the accessibility feature.
Keynote
has gained the ability to enlarge slides to a maximum zoom level of 400%. The ability to change font sizes more precisely has also been added.
All three apps gain Shortcut support on
macOS
. The new Shortcut actions let users create new Numbers, Pages, or Keynote documents, add rows to a Numbers spreadsheet, or start a Keynote presentation.
Apple's iWork apps will update automatically to version 12.0, or users can visit the
App Store
and force the update to occur right away. Apple includes Pages, Keynote, and Numbers with any
iPhone
,
iPad
, or
Mac
as a free pre-installed application.
Read on AppleInsider