Apple researching how to use HomePods, Macs, and iPhones to enhance sleep monitoring
Future sleep tracking could be done without any mattress sensors, or wearable devices, as Apple investigates using an
iPhone
, Mac, or HomePod mini, to provide physiological monitoring.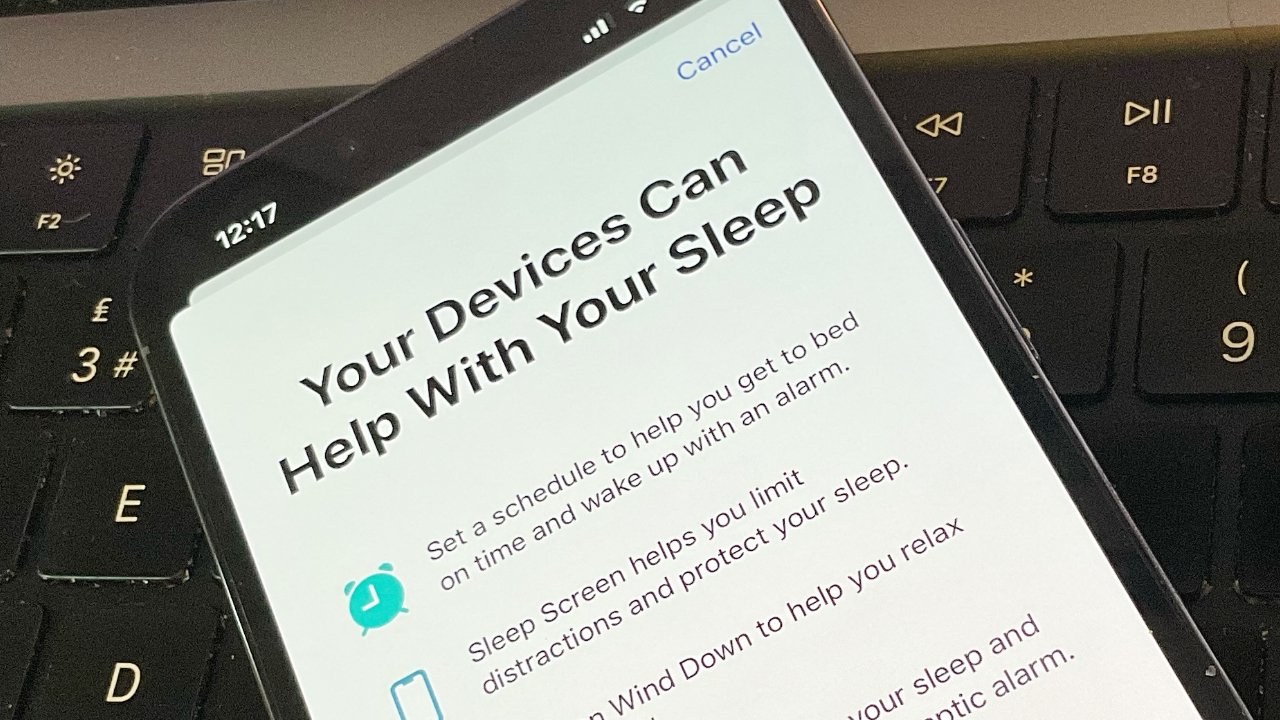 If you've ever worn an
Apple Watch
overnight so as to be woken up by its haptic alarm without disturbing anyone else, you know it's very successful. It isn't the most comfortable, though, and it does also mean you have to find time to charge the Watch in the next day.
Wearable sleep trackers are similar in how they're accurate, but could be uncomfortable enough to affect the sleep they're trying to check. A newly-revealed patent shows that Apple has been looking at alternatives, and specifically ones that do not require any physical contact with the person sleeping.
There have already been devices where you'd have to be a princess to detect less than a pea-width tracker device placed on
the mattress
. That includes Apple's own Beddit Sleep Monitor, acquired when Apple
bought Beddit
- and
then discontinued
in January 2022.
However, "Physiological monitoring method and system"
proposes a system
lacking even that contact.
"Physiological monitoring is carried out with devices that don't require measuring electrocardiography, electroencephalography or other electrophysiological signals with uncomfortable electrodes," says Apple's patent, "but are based on comfortable movement and audio measurement."
"The measurements needed for such unobtrusive monitoring are carried out using systems," it continues, "such as microphones for measuring movement sounds, breathing sounds and snoring; movement sensors such as radars..."
That same section of the patent does also mention "bed-installed force sensors, wearable movement sensors," and more. So Apple isn't ruling out on-body, or in-bed sensors, but the majority of this proposal is concerned with how to track sleep without any such devices.
"When monitoring physiological parameters, e.g. the sleep of a single person sleeping in a bed," says Apple, "practically all measurement data from the unobtrusive sensors relate to the sleeping person, obviously with expected external influences, such as ambient noise, disturbing the measurement."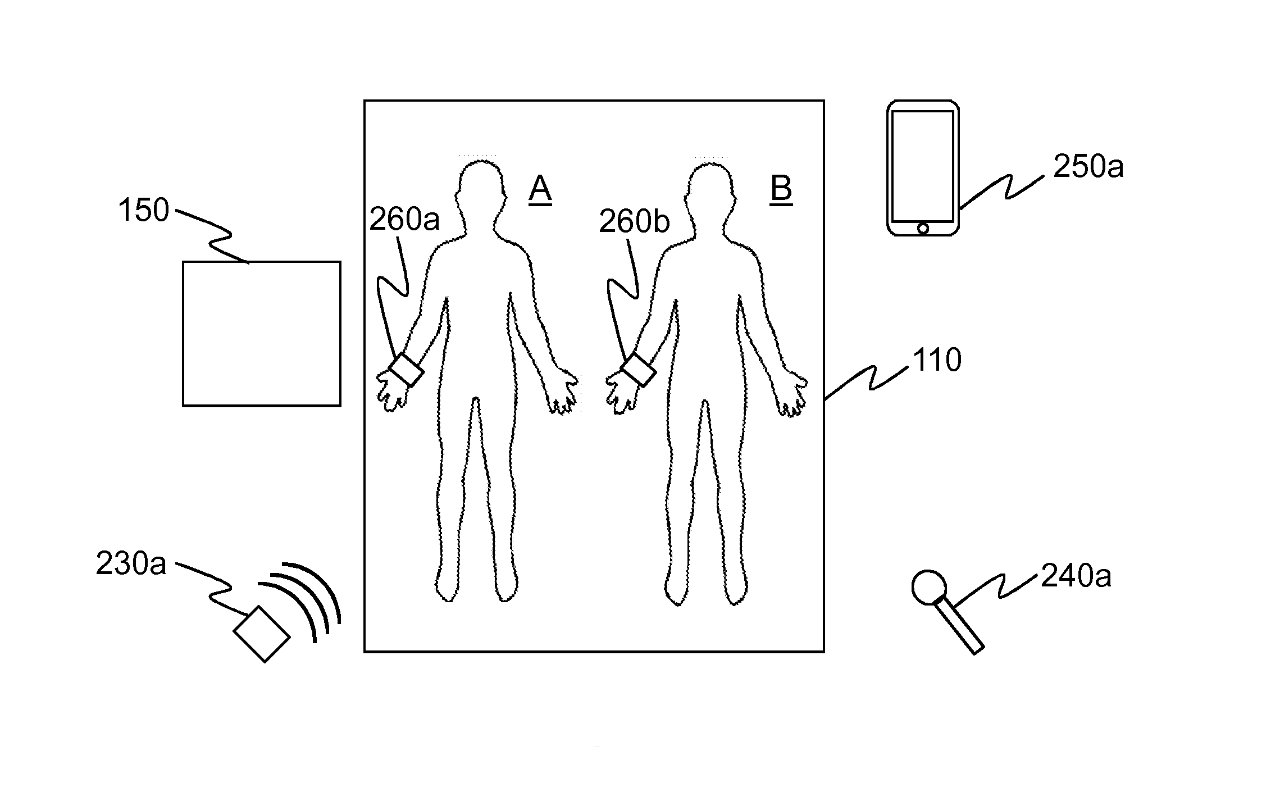 Surround your bed with Apple devices, including an iPhone (top right), to unobtrusively track your sleep
Tracking two people simultaneously
What's more, though, Apple plans one system that would work for tracking the sleep of two people in the same bed, and believes this proposal works for that.
"However, when physiological parameters of two or more people are to be monitored, e.g. two people are sleeping in a same bed, unobtrusive monitoring becomes more difficult," it continues.
"In a typical measurement scenario each person being monitored would have their own unobtrusive sensor," says Apple. "The output of each sensor will inexorably contain information also on the person who is not meant to be monitored with the sensor in question, i.e. for example a movement sensor of a first person will also detect movements of a second person and vice versa."
It's a difficulty, especially since, as Apple says, the "magnitude of the problem depends on the unobtrusive sensor employed." For instance, "microphones are more prone to pick up signals from several persons."
"Signals" may be a nice word for "snores," but combining audio and movement data helps distinguish between the people with a minimum of what Apple calls "cross-talk."
"The amount of cross-talk between the sensors," continues Apple, "i.e. how strongly for example the heartbeat of the person sleeping on one side of the bed shows up on the sensor signal of the person sleeping on the other side, depends for example on the type of sensor used."
This proposal centers on using multiple sensors, potentially including wearable ones, in order to gather data that can then be distinguished. It's mostly about what it calls unobtrusive devices, which "may comprise a smartphone."
Apple lists as examples, "a smartphone, a tablet computer, a television or a table computer." In other words, the iPhone you charge by your bed could be part of the sleep tracking system.
So could your
HomePod
, or
HomePod mini
in the bedroom, your
MacBook Pro
, and even your
Apple TV 4K
if you tend to watch television in bed.
This patent is credited to three inventors, each of whom has previous related work on determining the
quality of sleep
.
Read on AppleInsider