Nomad Base One Max review: Magnetic chargers for your iPhone & Apple Watch
Posted:
in iPhone
edited April 2022
Announced on Tuesday, Nomad's new Base One Max is a two-in-one desktop charger that will power up your Apple Watch as well as iPhone, the latter via Apple's
MagSafe
.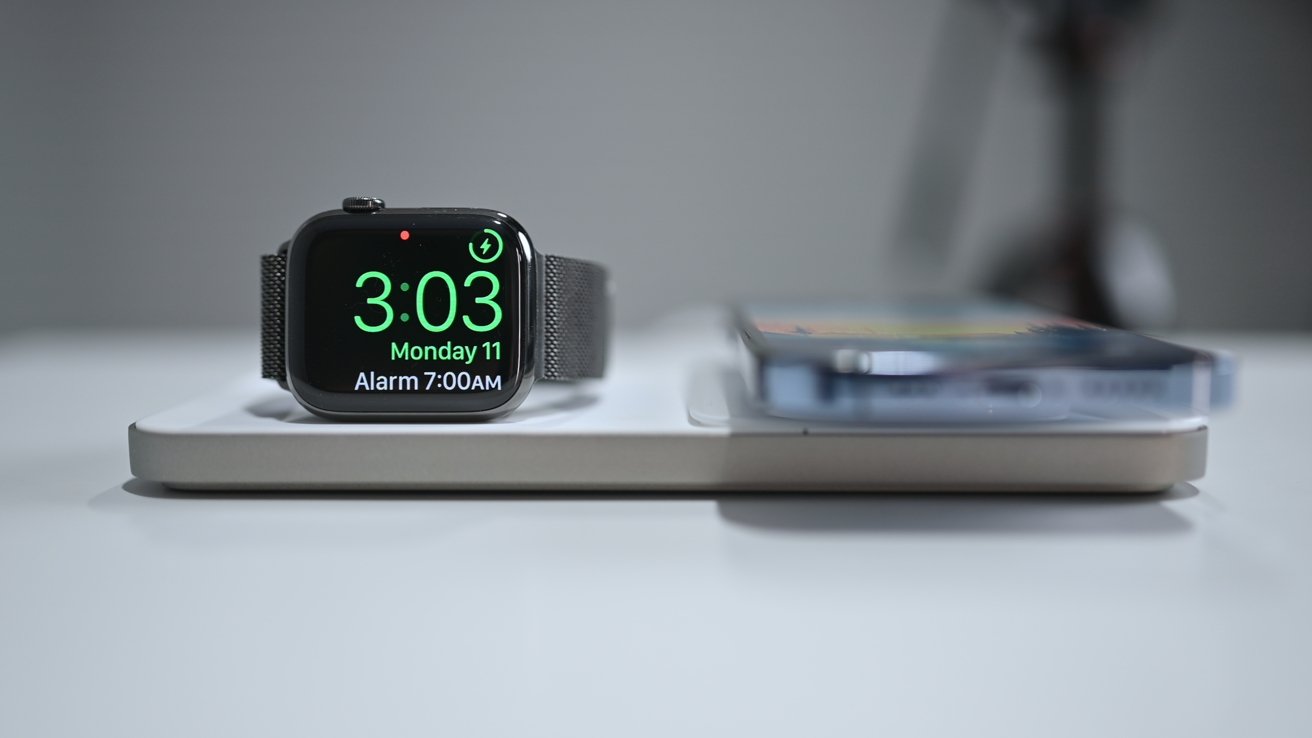 Nomad's Base One Max
This new combo charger is arriving
just over a month
after Nomad's first-ever MagSafe device. The Base One was released as a solo charger but carried a particularly high price tag.
Base One Max is a
more tempting proposition
with two chargers in one.
Base One grows up
The Base One Max is a larger version of Nomad's Base One MagSafe charger. It uses the same materials, comes in the same colors -- carbide and silver, and is licensed by Apple.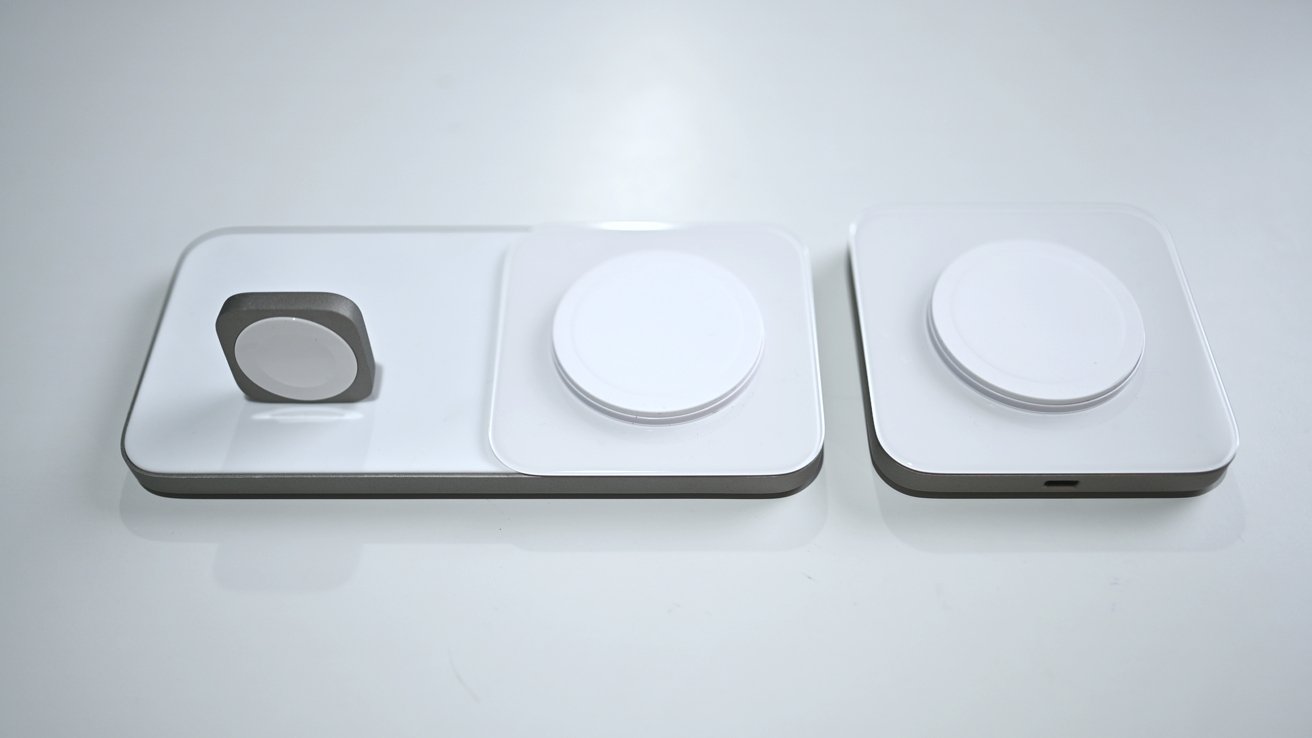 Nomad's Base One Max and Base One
The MagSafe puck sits to the right while the
Apple Watch
puck is to the left. There's plenty of space for even Apple's largest
iPhone
.
Around the back is a single USB-C port. It's centered directly behind the MagSafe module.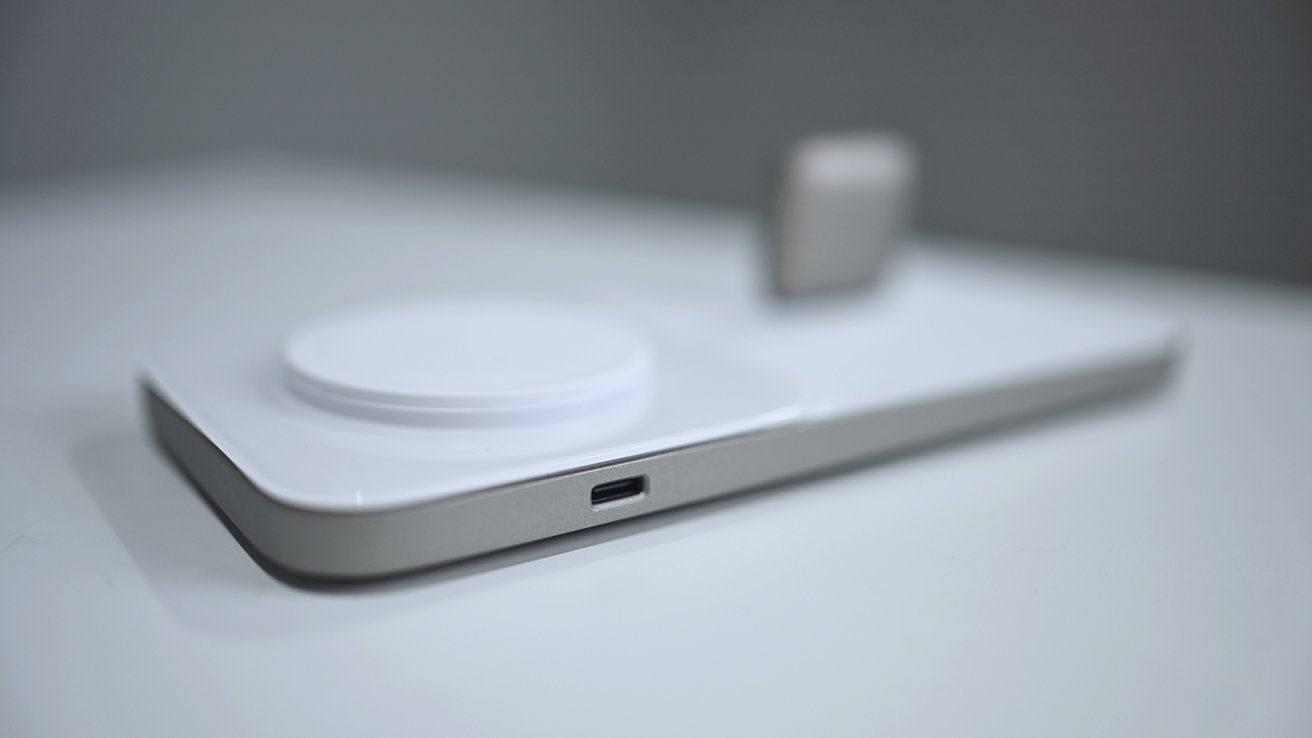 Nomad's Base One Max is powered by USB-C
With the MagSafe module, you can charge your iPhone at up to 15W of power while the Apple Watch puck is 5W. No wall adapter is included, so you'll have to provide one yourself.
You'll need at least a 30W charger to charge both devices at full speed. Fortunately, Nomad does include a color-matched USB-C cable in the box that is nylon-wrapped for enhanced durability.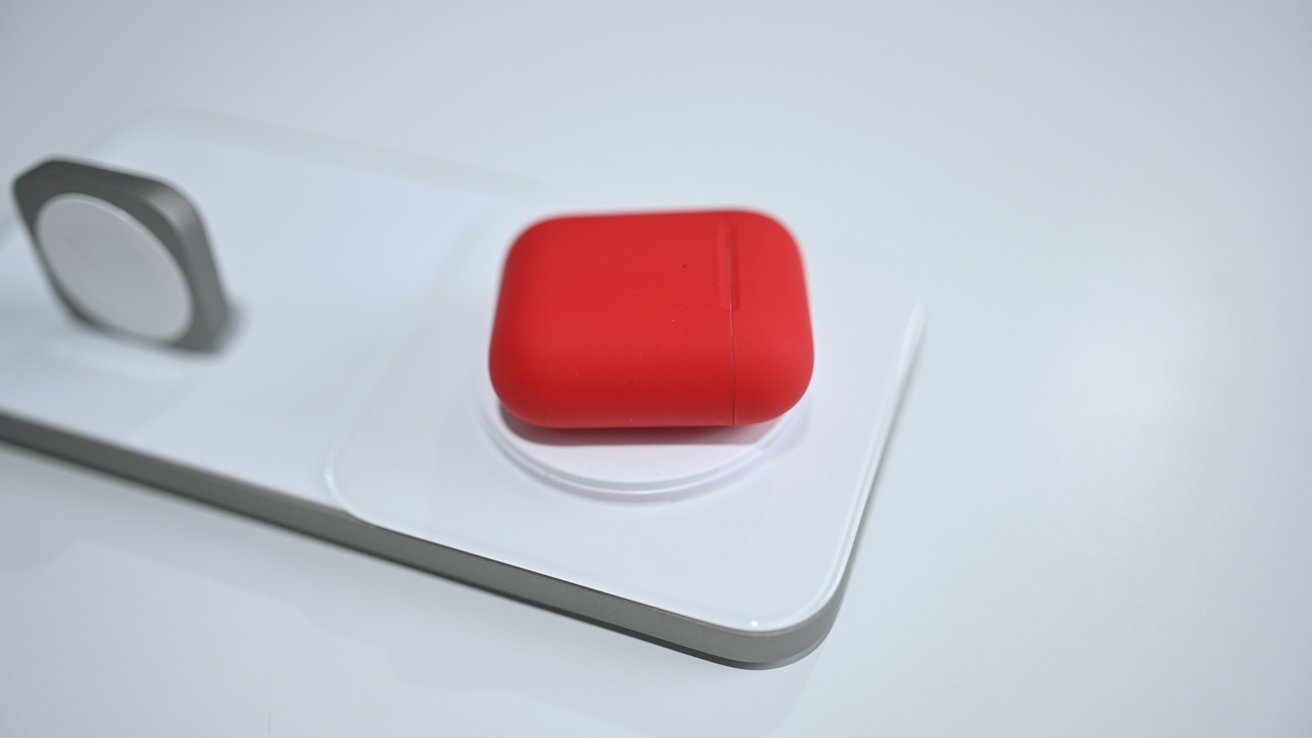 Charging AirPods on Base One Max
Aside from the iPhone 12 and iPhone 13 series, MagSafe can charge any Qi device, albeit at slower speeds. A non-MagSafe iPhone can charge at up to 7.5W and you charge your
AirPods
as well.
Nomad's Base One Max has a zinc alloy core for weight with an anodized aluminum exterior. Once more, we looked at the silver option that has a shimmering effect in the light.
The MagSafe puck sits atop an elevated glass surface, which provides ample coverage for the massive camera bump found on the
iPhone 13 Pro
.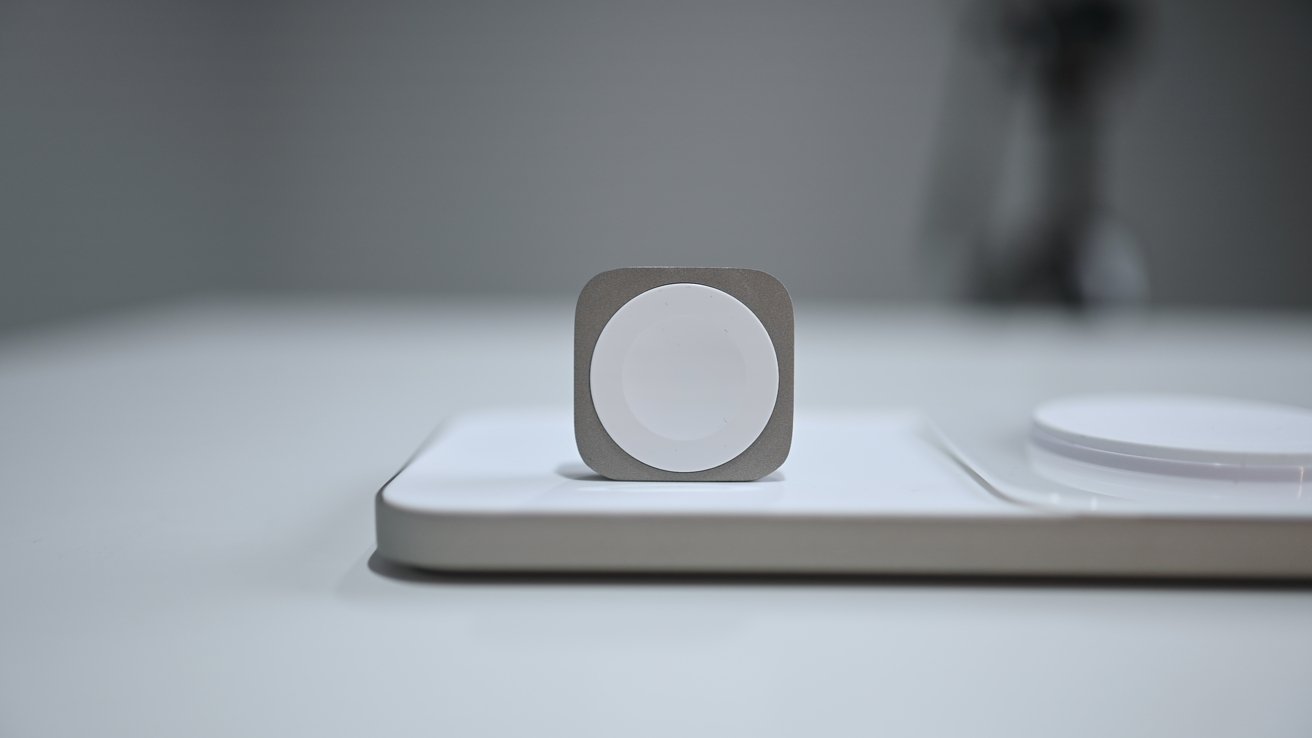 The new Apple Watch puck on Base One Max
The Apple Watch puck is placed horizontally, allowing your Apple Watch on its side. This makes it an excellent bedside companion with nightstand mode. It also ensures full compatibility with plenty of watch band styles.
An improved value proposition
With the original Nomad Base One MagSafe charger, we found it was pricey for what it offered. A solo MagSafe charger would run you $130 before buying the requisite USB-C brick.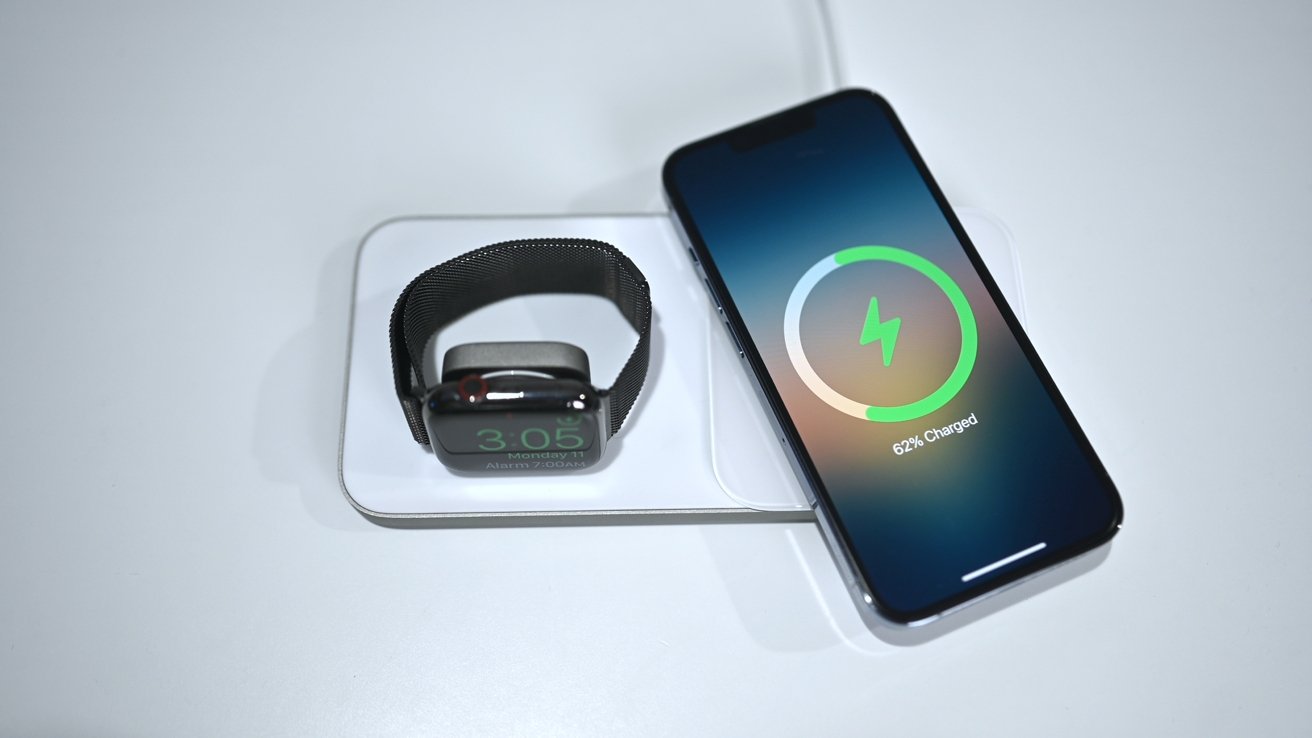 Charging our iPhone and Apple Watch
Base One Max balances the equation closer to what we'd consider reasonable. It costs $20 more than the Base One, but now has can charge two devices at once.
We aren't saying this is inexpensive, or even average cost, but it is a better value proposition than what Nomad had offered before.
Should you buy the Nomad Base One Max?
When we reviewed the Base One, we listed the multiples of other MagSafe charges you could pick up instead. If you're curious, at $150 you could pick up three MagSafe pucks and a fast-charging Apple Watch puck for the same price.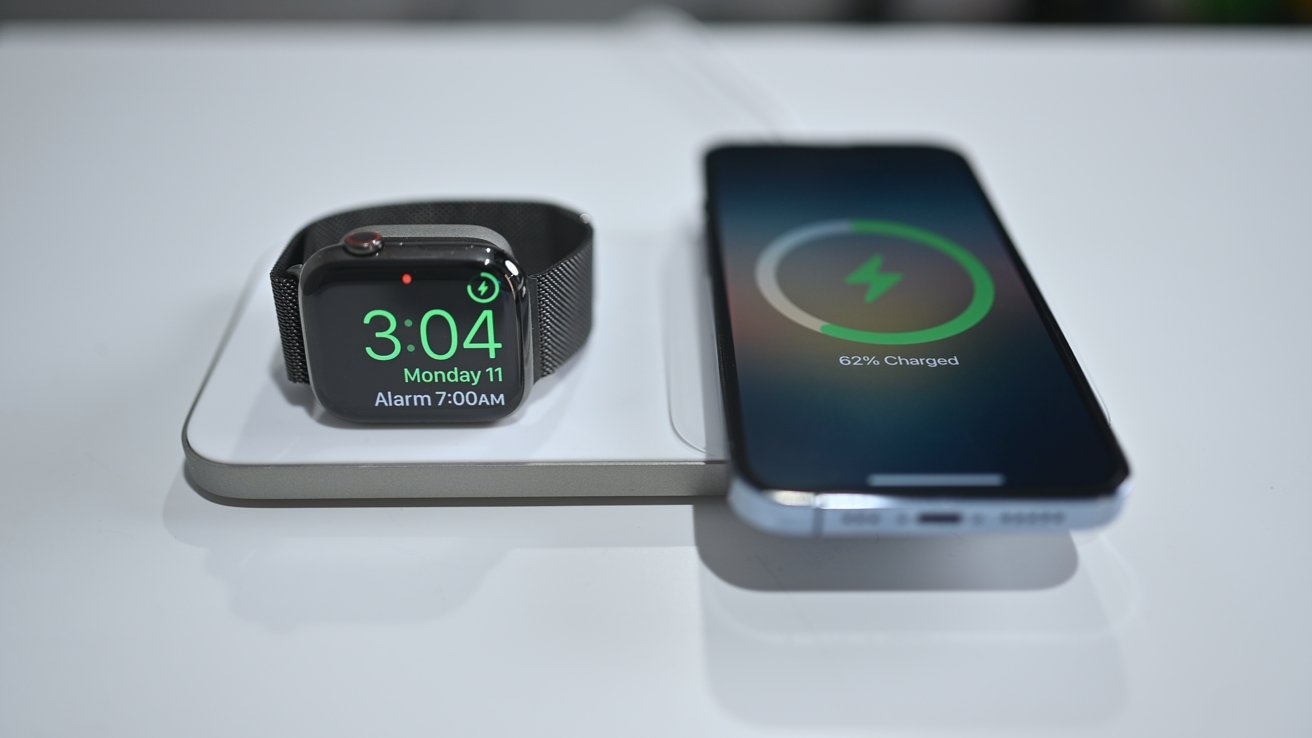 Nomad Base One Max
The Nomad Base One Max will likely tempt more buyers with its ability to charge multiple devices at once, as it should. If we could get one change, it would be the inclusion of support for fast charging on the Apple Watch Series 7.
Apple still seems slow or unwilling to dole out fast charge modules to third parties. At least outside of Belkin. This leaves Nomad to either launch a product without supporting it or wait endlessly for Apple to acquiesce.
Clearly, Nomad chose the former. As the Apple Watch Series 7 is still less than a year old, it's likely a small subset of Apple Watch owners, and we hope Nomad releases an updated version in the future.
In the interim, this is still a capable charger and one of the very few licensed MagSafe devices on the market. Just be prepared to pay for it.
Pros
Single USB-C input


MFi-certified


Better value than solo Base One


Premium, high-end materials


Bundled cable is nylon-braided and long


Tips the scales at two pounds
Cons
USB-C brick isn't included in the box


Still an expensive charger


No fast charging Apple Watch puck
Rating: 4 out of 5
Where to buy
The Nomad Base One Max is available to
purchase for $149.95
from Nomad directly in your choice of Carbide or Silver.
Read on AppleInsider