For MLB, the 'Friday Night Baseball' deal with Apple is about reach
Major League Baseball says that its partnership with
Apple TV+
makes sense because of expanded reach across both domestic and international viewers.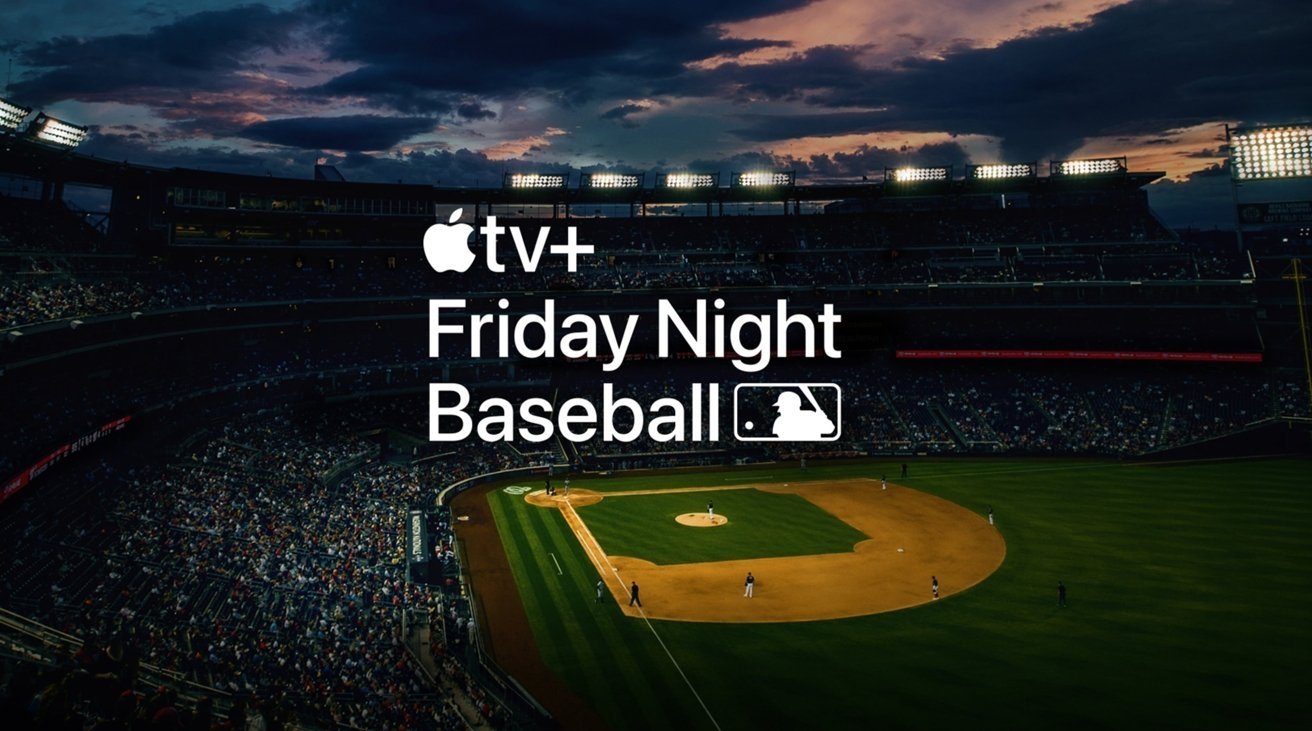 Friday Night Baseball
MLB's Noah Garden, the league's chief revenue officer, recently spoke with the
Los Angeles Times
about the partnership with Apple TV+. Apple announced the weekly "Friday Night Baseball" game streams
back in March
, showing off the Angels game on April 8 and streaming the Dodgers on Friday, April 15.
According to Garden, the
$85 million deal
makes sense because the league has always "been looking for ways to increase reach for our games on a national scale."
Even in local markets, Garden said, the linear bundle strategy has been under pressure -- particularly with the rise of cord-cutters and those who have never paid for a traditional cable or bundle subscription.
"And so the opportunity to have a partner such as Apple, who can distribute our product -- in this case, doubleheaders on Friday nights -- to a huge domestic but also international audience is something that appealed to us," Garden said.
Additionally, the MLB executive added that the fact that Friday Night Baseball is being offered for free initially is "the other big thing." He added that the league is "pretty excited about it."
However, Garden says he still expects Apple to put games behind a paywall down the road, adding that monetizing the games would be something he expects them to do on some level.
As far as why a fan would care about their local team expanding to a national -- and potentially international -- scale, Garden said it's all about exposure.
"First of all, any time you have a national game, it takes a local game of some sort of significance and exposes it to more people," he said. "So, from our perspective, it's going to reach a huge domestic and national audience."
Taking local games and putting them on Apple TV+, he reasoned, just gives more people the ability to watch them.
"We feel like streaming has reached that critical mass, where putting exclusive national games on there are going to be additive to everything else we do and reach the broadest possible audience we can," he said.
As far as the upcoming Dodgers game taking place on Jackie Robinson Day, Garden said that "being able to take that and show it to the masses on a national level is more impactful, from where we're sitting."
"Listen, the calendar turned out that the game was on Friday night, so we had this opportunity," he said. "But it wasn't like we did a deal for Jackie Robinson Day. We did a deal for 'Friday Night Baseball,' and it happened to be Jackie Robinson Day, and we happened to have a great opportunity in front of us to take a game that has such historical significance and get it out to a much broader audience than if we just went local with the broadcast."
Apple TV+ will be
airing Friday Night Baseball games
each Friday for free until June 24.
Read on AppleInsider