Apple won't easily be able to work around long China COVID lockdowns
Posted:
in iPhone
edited April 2022
Apple may be able to shift iPhone and MacBook production to circumvent China's
coronavirus
precautions in the short term, but it can't compensate well if the country goes for a two-month lockdown.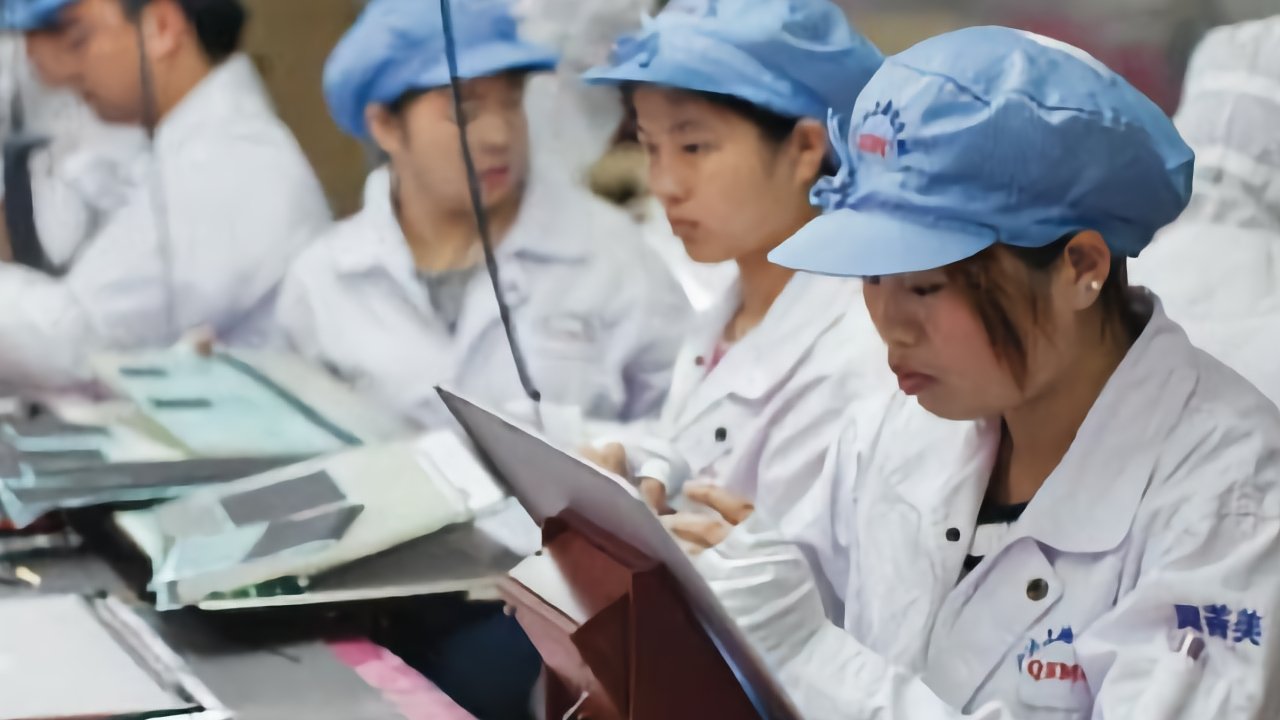 Workers at Pegatron
Key Apple suppliers including Pegatron have already been ordered by Chinese authorities to
halt production
. Presently, Pegatron may not be allowed to resume until early May, and overall, the lockdown policies affecting all firms in the region
have delayed
MacBook Pro manufacture.
According to
Reuters
,
it's possible
that Pegatron alone may fall behind productions schedules by 6-10 million iPhones -- if the lockdown extends to a total of two months.
Shanghai is already nearing its third week of lockdown. Factory sources have told
Reuters
that they have been told the steps and procedures for how to re-open, but have not been told any date.
Trendforce research manager Forrest Chen told the publication that delays of a few weeks were surmountable.
"[However," if the lockdown lasts longer than two months, there is already no way to recover," said Chen. "At that point, after lockdown lifts, there would be a shortage for end-users."
Currently, however, suppliers including PCB maker Unimicron Technology Corp say that the lockdown has had only minor impact so far.
Recently, Apple iPad supplier Compal said that its operations had
been halted
at its Kunshan plant. However, the company now tells
Reuters
that it is continuing to make laptops in the area.
Apple has not commented, nor have representatives from its major suppliers including Pegatron.
Read on AppleInsider