Apple increased recycled material use in 2021, expands environmental efforts
Posted:
in iPhone
edited April 2022
Apple is continuing to embrace the use of recycled materials in its products, with it making up almost 20% of all material used in Apple products in 2021.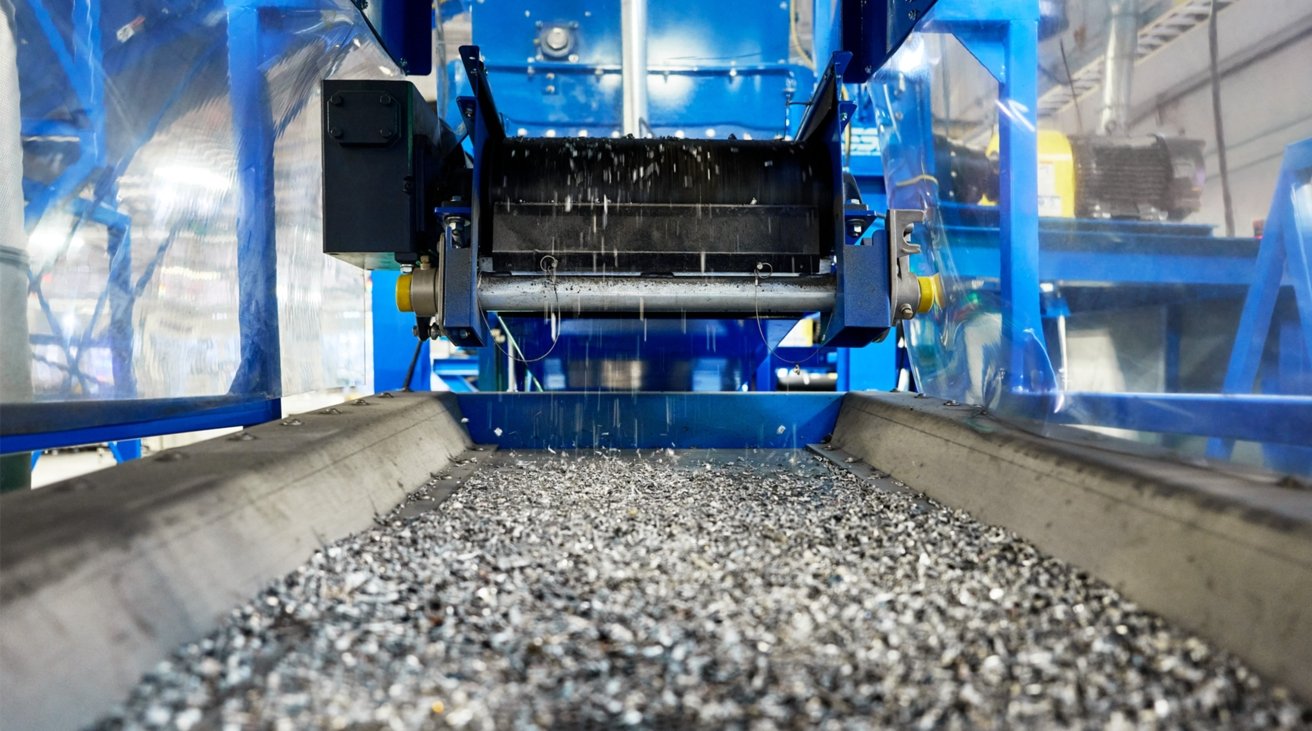 Taz, Apple's recycling machinery used to recover rare earth magnets.
Announced on
Tuesday
ahead of the April 22 marking of Earth Day, Apple has released its
2022 Environmental Progress Report
. As part of the reports' coverage of Apple's recycling efforts and clean energy initiatives, Apple has also shared how it has adjusted its products to become even more environmentally friendly.
In 2021, Apple introduced certified recycled gold into its products, and more than doubled the amount of recycled tungsten, rare earth elements, and cobalt it uses. Recycled rare earth elements are used 45% of the time, and while 30% certified recycled tin is used, all new
iPhones
,
iPads
,
AirPods
, and Macs use 100% recycled tin in the solder used in the logic boards.
Approximately 13% certified recycled cobalt is used in iPhone batteries, which can be disassembled by Daisy,
Apple's recycling robot
, and returned to the market. Around 59% of all aluminum used in Apple products in 2021 came from recycled sources, with many products also using 100% recycled aluminum in enclosures.
The use of plastics in packaging has been reduced down to just 4% in 2021, with Apple's goal being to eliminate plastics in packaging altogether by 2025.
Along with Daisy, Apple is also using a machine called Taz, which uses a "shredder-like technology" to separate magnets from audio modules. Daisy has also been improved to be able to disassemble 23 models of iPhone, with Apple also offering to license related patents to other companies and researchers at no charge.
Apple also uses Dave, another robot for disassembling the Taptic Engines, again to recover rare earth magnets as well as tungsten and steel.
On its work for
carbon neutrality
, which Apple is pursuing for its global supply chain and the product life cycle of its hardware, Apple claims its net emissions remained flat while others saw large footprint increases. It continues to be carbon neutral for its global operations, and has relied on 100% renewable energy for offices, stores, and data centers since 2018.
Its suppliers have more than doubled the use of clean power in the last year, with over 10 gigawatts operational out of nearly 16 gigawatts in total commitments for the coming years. As of April, 213 major manufacturing partners have pledged to use renewable energy sources for Apple-related production.
Renewable projects avoided 13.9 million metric tons of carbon emissions in 2021, which Apple says is the equivalent to removing 3 million cars from the road for one year.
Read on AppleInsider