Demand for iPhone 13 tracking higher than past cycles, iPhone SE demand muted
Apple's
iPhone 13
is still selling better than past cycles, though demand for the iPhone SE is weaker than expected, according to new carrier data.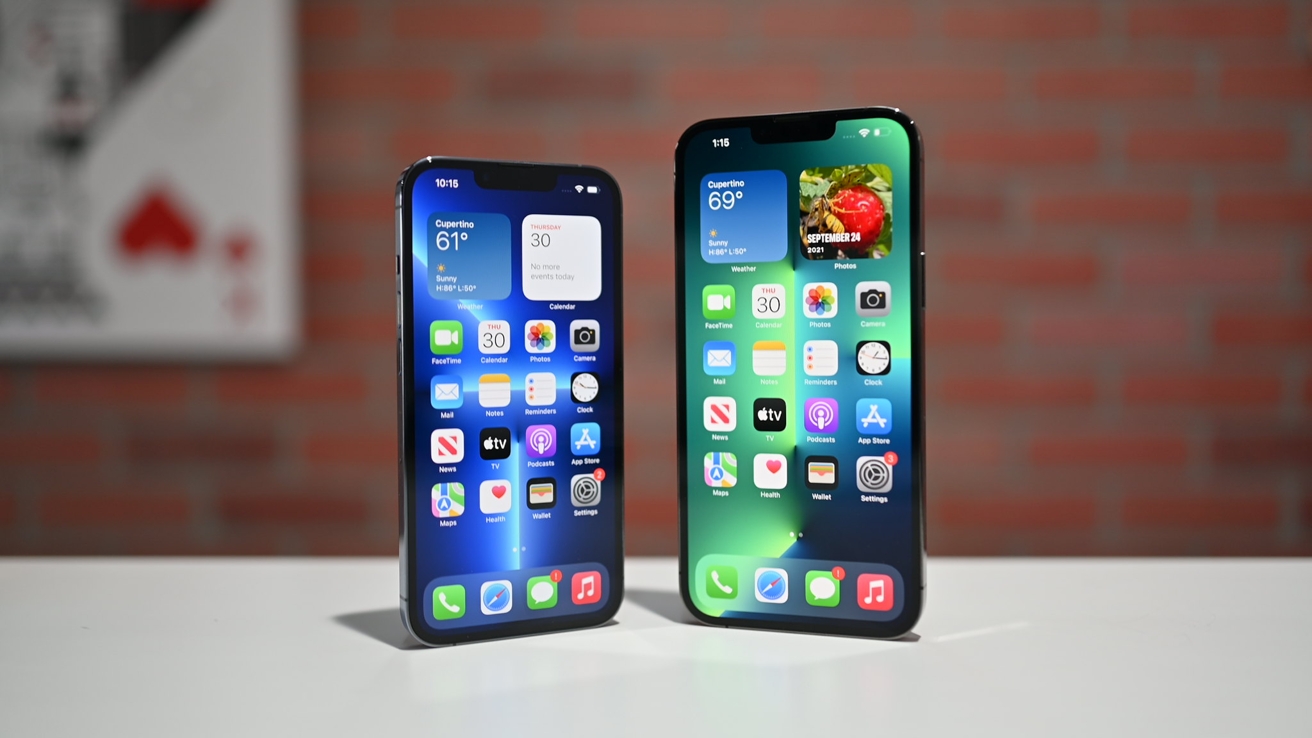 iPhone 13 Pro models
In a note to investors seen by
AppleInsider
, JP Morgan analyst Samik Chatterjee takes a look at new Wave7 Research data into carrier channels in the U.S. As with past notes detailing carrier data, the information can give a hint at current supply and demand of
iPhones
.
According to Chatterjee, the market share of Apple's iPhone has improved in the month of March. At Verizon, AT&T, and T-Mobile, iPhones are accounting for at least 60% of shipments. That is still lower than the iPhone's share prior to the launch of the Galaxy S22, but it higher than in years past.
The analyst believes this implies a "structurally higher market share" for Apple in 2022 than in past years.
Demand for the midrange
iPhone SE
appears to be lower than expected, with 56% of representatives in a survey stating that demand is muted in 2022. Some of the carrier representatives said that demand for the third-generation iPhone SE may even be lower than the second-generation launch in 2020.
Despite any supply and demand issues, all four iPhone 13 models appear to be largely in stock at carriers throughout the U.S. However, supply of the iPhone 13 Pro and iPhone 13 Pro Max is thinner than other models. More than that, the iPhone 13 has overtaken the iPhone 13 Pro Max as the most popular iPhone in March.
Chatterjee is maintaining his 12-month Apple price target of $210, which is based on a profit-to-earnings multiple of 30x and a calendar year earnings estimate of $6.90.
Read on AppleInsider