Astropad turns iPad into graphics tablet for PCs as well as Macs
Astropad Studio is now available for Windows, meaning artists can now use
iPad
as a graphics tablet for Macs and PCs, plus control devices using Apple Pencil.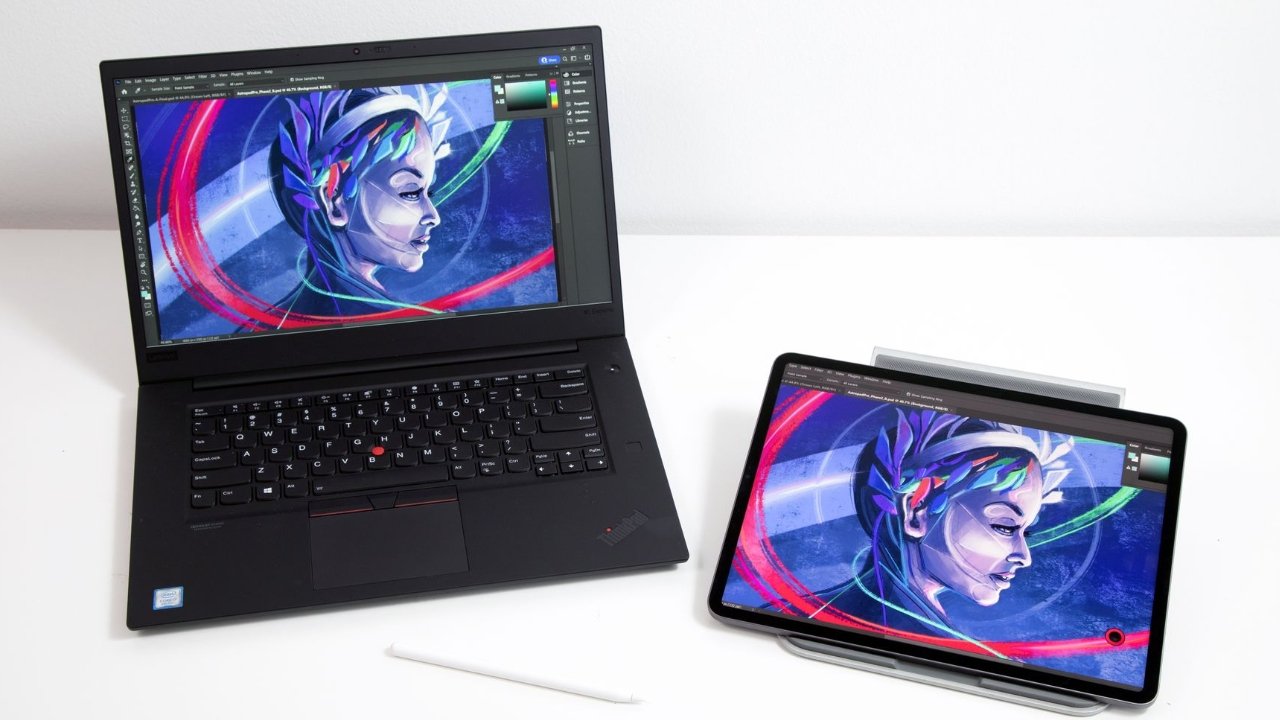 Five years
after launching
for the Mac, and more recently
being updated
for
Apple Silicon
, artists' iPad app Astropad Studio is now on Windows too.
With Astropad Studio, artists can use an iPad as a second or mirrored screen on Windows, as they can with Mac. Any desktop app running on either platform can now be shown on the iPad -- and controlled on it.
It makes the iPad be what Astropad Studio's makers call a "fully customizable drawing tablet."
Apple Pencil
can be used within Astropad Studio to draw, sketch, and write on PC or Mac versions of Adobe Photoshop, Illustrator, or any graphics app.
With Apple Pencil, artists get to adjust custom pressure curves, and use pressure smoothing to give greater range to their artwork, and add to the natural feel of using digital tools.
Apple Pencil or a user's touch can be used to control apps, too. As well as directly using an app's own menus, Astropad Studio allows users to create an unlimited number of shortcuts to speed up operation.
It also features "Magic Gestures," which gives a quick way to switch between different tools in an app.
Astropad Studio connects to PC or Mac over Wi-Fi or USB. The makers claim that it has a responsive low latency of 60fps.
A 30-day trial version is available direct from
the developer
. Following the trial, Astropad Studio is a subscription app that costs $11.99 per month, or $99.99 per year.
Read on AppleInsider