Foxconn aims for 21% emissions cut by 2025
Apple assembly partner Foxconn has set itself new targets to cut down on its emissions, with an aim of a 21% reduction by the company by 2025.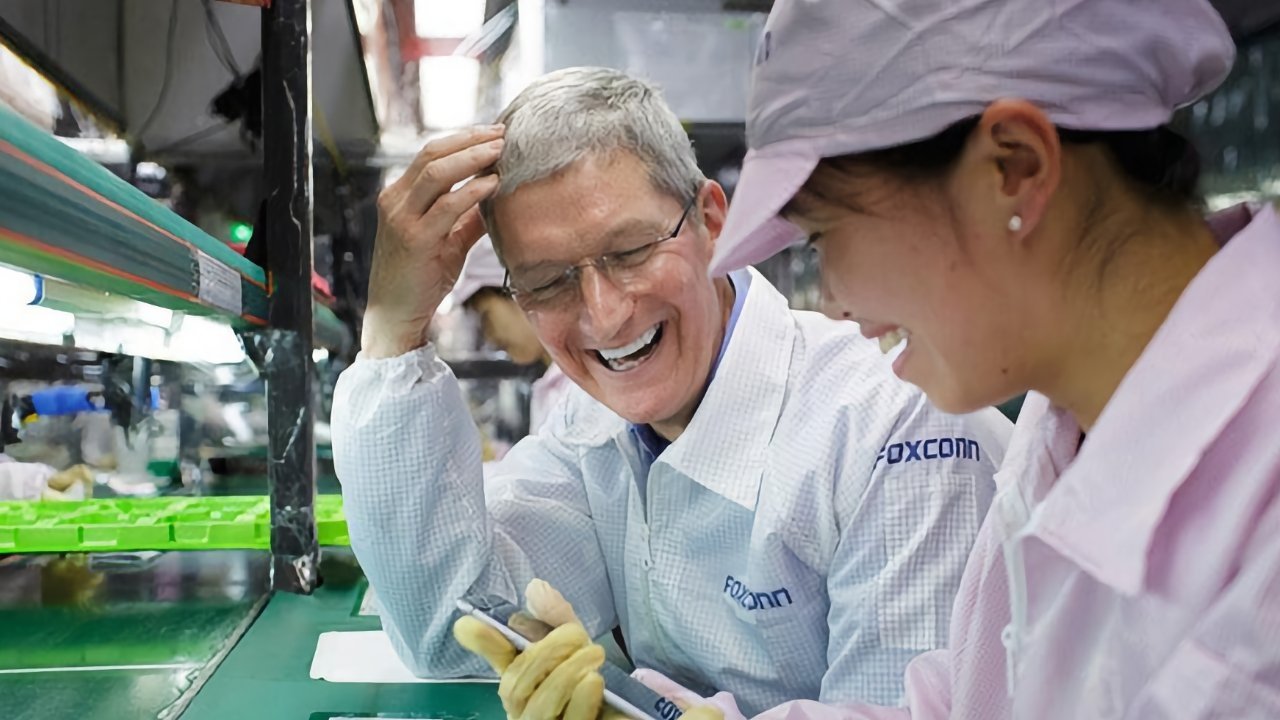 Foxconn used Friday's Earth Day to announce a variety of environmental initiatives it aims to implement to make the organization greener. The announcement included a number of milestones it intends to hit, in order to reach its goal of net-zero emissions by 2050.
The earliest of the group has Foxconn attempting to reduce its emissions in 2025 by 21% of levels observed in 2020,
reports
Nikkei Asia
. A second target has been set to meet a 63% reduction by 2035, which will take it beyond the halfway point to its 2050 net zero-emissions goal.
In terms of energy usage, it intends to generate at least half of its requirements from green sources by 2030. Foxconn also claims it has already started adopting solar power, as well as improving the efficiency of its equipment over the last few years.
Under the same announcement, Foxconn said it wants to recycle at least 60% of the plastic used at its sites around the world. It also plans to set up monitoring systems for wastewater discharge and for air quality.
Foxconn is one of many companies working with Apple that has stepped up their efforts to become more environmentally friendly, encouraged by the iPhone maker's initiatives. After making its global corporate operations carbon-neutral, Apple said in 2020 it wanted to achieve total carbon neutrality across all its business aspects
by 2030
.
On April 14, Apple said
its supply chain
had avoided 13.9 million metric tons of carbon emissions in 2021, as well as doubling the use of clean power by its suppliers. On April 19, Apple revealed
recycled materials
made up almost 20% of its products in 2021, with 59% of aluminum and 45% of rare earth elements sourced from recycling.
Read on AppleInsider