MacBookPro mid-2015 (A1398) overheating and maxed out fans
Hi All,
After experiencing a heavy lag and throttling in my MacBookPro mid-2015 model (A1398) recently, I had decided to check the fans for dust and thermal paste under heatsink.
Attaching my MBP specs:
And so, had successfully
cleaned the dust
and
applied a new thermal paste
- Cooler MasterGel Regular (
https://www.coolermaster.com/catalog/coolers/thermal-grease/new-mastergel-regular/
). I've even
formatted the SSD and reinstalled BigSur
to start afresh.
Although my MBP is working fine now with no throttling/lag, the overheating is still persistent and the fans seem to be maxed out.
Attaching a TGPro screenshot for the same.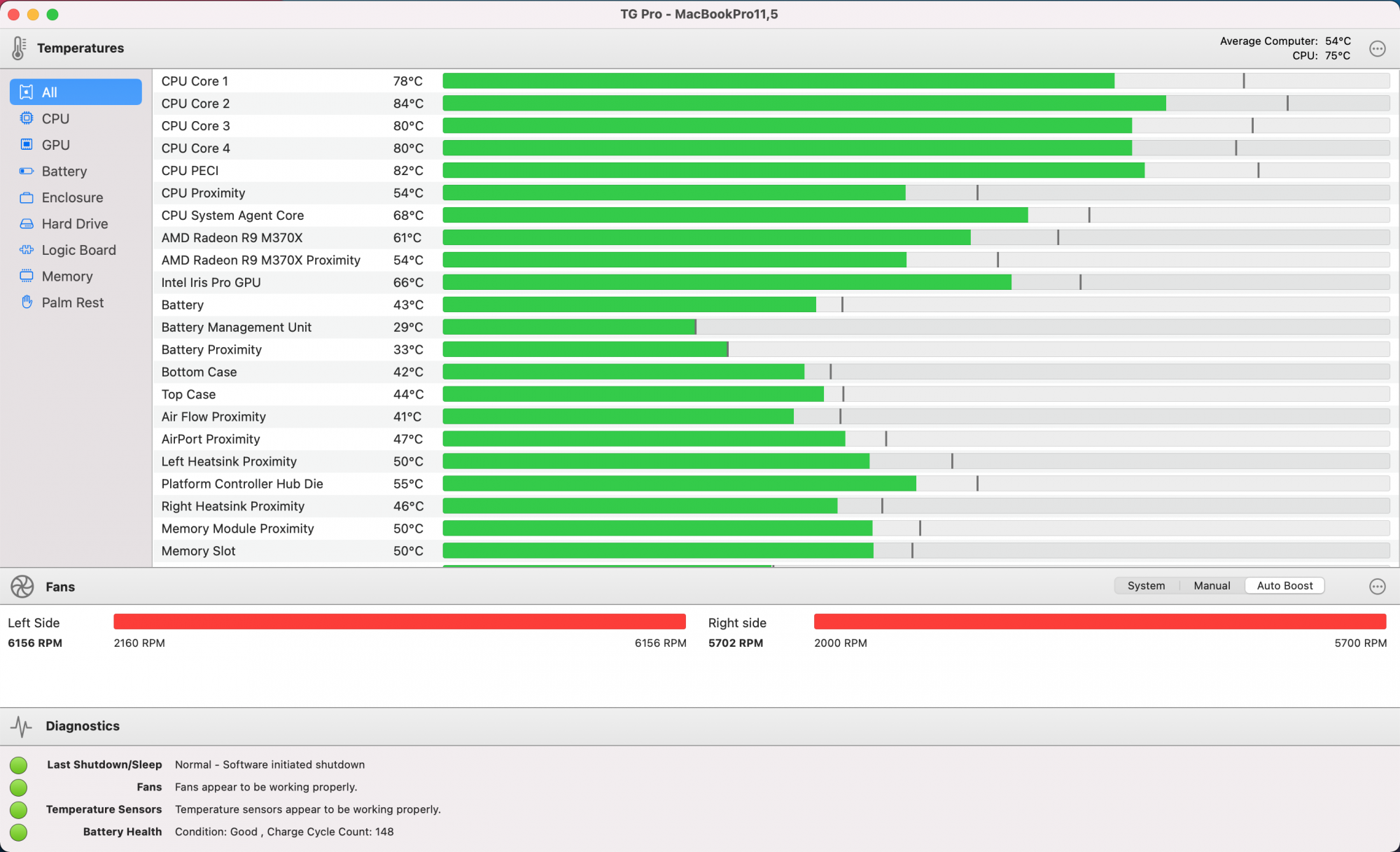 Should i be worried about the fans constantly running at the max RPM and temp of 60-70°C always?
I'm thinking of reapplying a new thermal paste, like the Subzero Overclocking C14 paste
Would this be of any help?
Any other suggestions please?