AirPods Pro came from once secretive Apple teams learning to share
An ex-Apple HR executive has revealed how unlike the fractious origins of the first
AirPods
, the AirPods Pro came from a much more harmonious sharing of information across different groups in the company.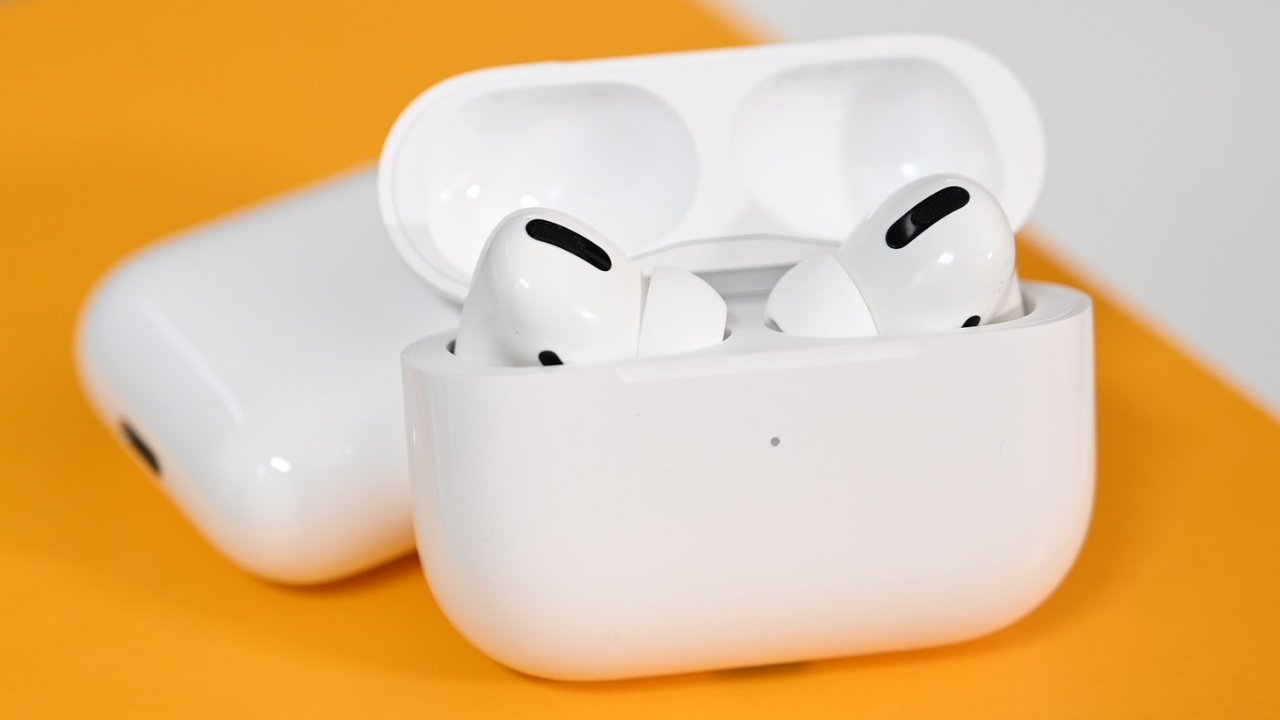 Chris Deaver was a senior HR Business Partner and "Culture & People Leader" at Apple for four years, during which time both the AirPods and AirPods Pro were developed. He says now that the two devices were developed in radically different ways, going from an intense secrecy to a more open exchange of information -- at least within Apple.
"[Apple's] culture of secrecy had its dark sides,"
writes Deaver
in
Fast Company
. "Hoarding of critical information. Pushing personal agendas. Infighting."
"As a new HR business partner, I was often pulled into these escalations," he continues. "And it was usually about "that team not sharing.'"
Deaver clearly agrees with Apple's drive for secrecy and consequently the aim to "surprise and delight" customers, but says it meant teams were siloed. The teams would work apart for months, then have to get together toward the end of the project and each adapt their efforts to work together.
"People were frustrated," he says. "They wanted to leave or to 'never work with that one person again.'"
"I'd hear one new employee after another, brilliant people, asking the essential question: 'How do I operate like this?'" continues Deaver. "'If I can only share information with certain people, how do I know who and when? I don't want to end up fired or in jail.'"
Deaver says that he and others looked outside Apple to the work of Ed Catmull at Pixar, where he'd founded an ego-free working environment called a Braintrust. Apple's Deaver also found that there was such a Braintrust already within the company, as part of the iOS camera team.
The Camera Braintrust (CBT) had "weekly cross-staff transparency" sessions, where the whole team focused on sharing challenges that they were facing. Deaver and colleagues took that and created a similar Braintrust within the AirPods development teams.
"What happened next was amazing," continued Deaver. "What emerged was a braintrust with regular sessions, openness, and connection that brought to life the insanely great, noise-canceling AirPods Pro."
"It was a testament to innovation, but also to the power of sharing," he concludes. "Yes, sharing could be done in the context of secrecy."
Deaver puts the transformation from a secretive and argumentative development of the AirPods, to the harmonious one of the AirPods Pro, down to his use of this Braintrust idea.
He doesn't note, though, that AirPods Pro were developed after the original AirPods had proved to be an
incredible success
. It's easier to be harmonious when you've got a hit.
Read on AppleInsider