Apple and Google app stores include more than 1.5 million 'abandoned apps'
Posted:
in iOS
edited May 2022
New research claims that that 650,000
App Store
apps have not been updated in over two years, while the Google Play Store features 869,000 such "abandoned" titles.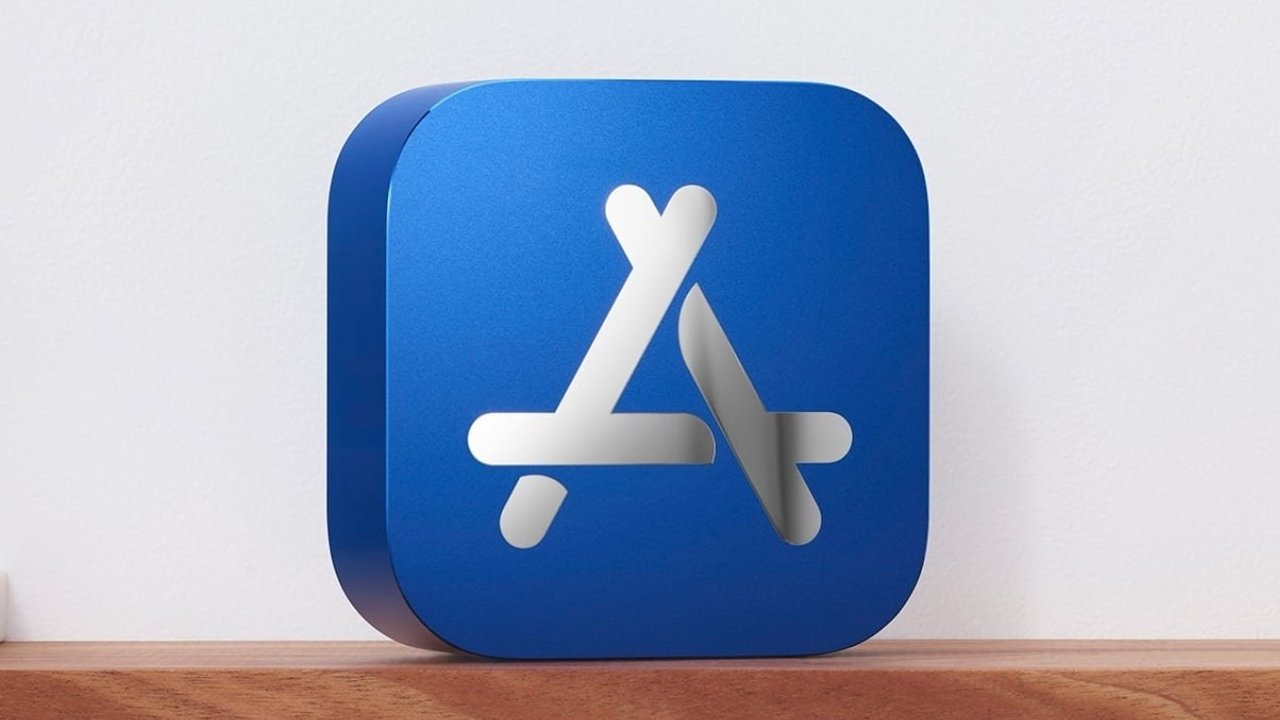 Apple
recently announced
that that it is to withdraw apps that haven't been updated recently -- and
subsequently extended
the deadline. Now a research company has investigated both the App Store and Google Play Store to see how many apps haven't seen updates in a long time.
Taking a snapshot of both stores as they were on March 31, 2022, the
Pixalate
research company describes an app as abandoned if it has not been updated in over two years. It calls apps "super-abandoned," if they have not been updated in five or more years.
Its figures claim that 33% of all apps have not been updated in two or more years. And 11%, or over 500,000, have not been updated in over four years.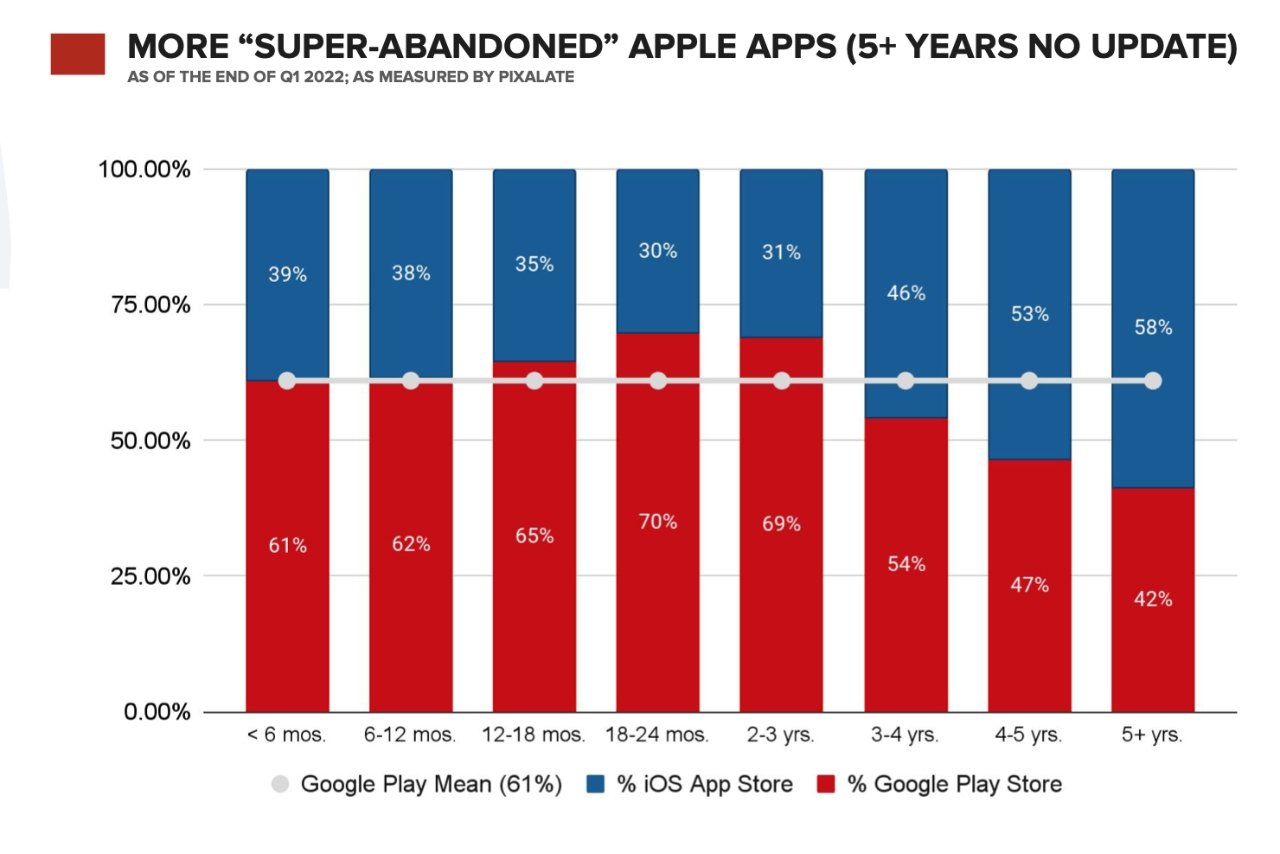 (Source: Pixalate)
Approximately 314,000 were last updated five or more years ago. Of those, 58% or 184,000, are in the App Store, compared to 130,000 in the Google Play Store.
Apps in certain categories proved to be more likely to be abandoned. By number, games lead the list with 50,000 titles not updated in the last two years, with 44,000 education apps, and 31,000 reference ones the same.
Equally, the most likely apps to be updated fall into specific categories, too. By number, finance apps are the most likely, with 69,000 updated within the last six months.
Some 72,000 shopping apps were also updated since September 30, 2021. And 64,000 health apps have been updated since then.
Pixalate says that there is a clear and "positive link" between app updates and how often they are downloaded. The company reports that 84% of apps that have over 100 million downloads were updated within the last six months.
A failure to update an app is not necessarily a sign that it has been abandoned. It could be that the app requires no update. Except Apple introduced its privacy "nutrition labels" in
December 2020
, and requires developers to update their app descriptions with this information.
Apps that fail to meet a minimum download threshold in a rolling 12-month period that have also not been updated in three years are being purged from the App Store, though the company does not clarify the minimum threshold.
Apple states that it is doing this to provide users with a better App Store experience. By removing old, outdated, or abandoned apps, it hopes to offer better discoverability for apps that are actively maintained.
Additionally, it ensures that apps meet the App Store security and privacy guidelines, which Apple notes are "constantly evolving."
The company also wants the apps to conform to a certain level of quality. The company has made clear that all apps should work across all modern screen sizes, SDKs, APIs, and other features offered in the
iOS
and
macOS
ecosystems.
If an app has been downloaded by a user, it will not be removed from the users' device or account.
It's not clear what Google's criteria for purging an app from their store is.
Read on AppleInsider