Apple Maps tests updates in France, Monaco, New Zealand
Apple has started to expand its updated
Apple Maps
experience into more countries, with testing of more detailed maps now available in France, Monaco, and New Zealand.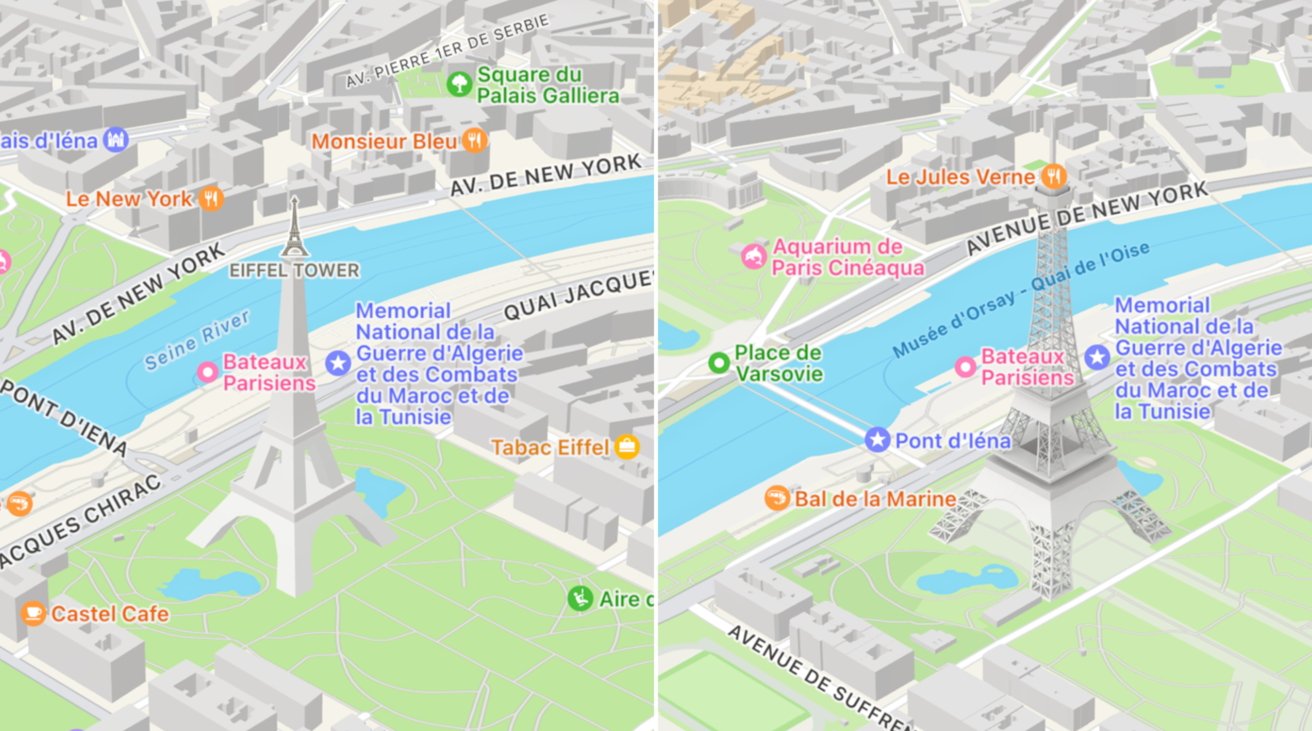 Apple said in WWDC 2020 it intended to bring its
improved
Apple Maps into more countries, a task it has
periodically undertaken
in various areas of the world. In updates spotted on Sunday, the app is providing users in France and Monaco a better experience.
Users in the territories can see more detail and better renders of 3D objects in Apple Maps,
spotted
Justin O'Beirne. Elements such as the Eiffel Tower, Notre-Dame Cathedral, and Mont Saint-Michel have been spotted with improved renders, as well as speed limit updates.
In Monaco and new Zealand, the maps provide a lot more detail, such as the numerous jetties of Monaco. A view of Auckland shows the introduction of 3D-rendered elements to the map.
As Apple usually takes around 47 days to test an Apple Maps update in public, it is thought that the changes for this expansion will finish by July 15.
The testing follows after the 14th expansion of Apple Maps, which saw the new experience introduced to
Germany and Singapore
in April.
Read on AppleInsider