Foxconn earnings forecast a good sign for Apple's embattled Chinese supply chain
Apple's supply chain crunch in China may not be as bad as once feared, as assembly partner Foxconn offers an optimistic financial forecast for the rest of 2022.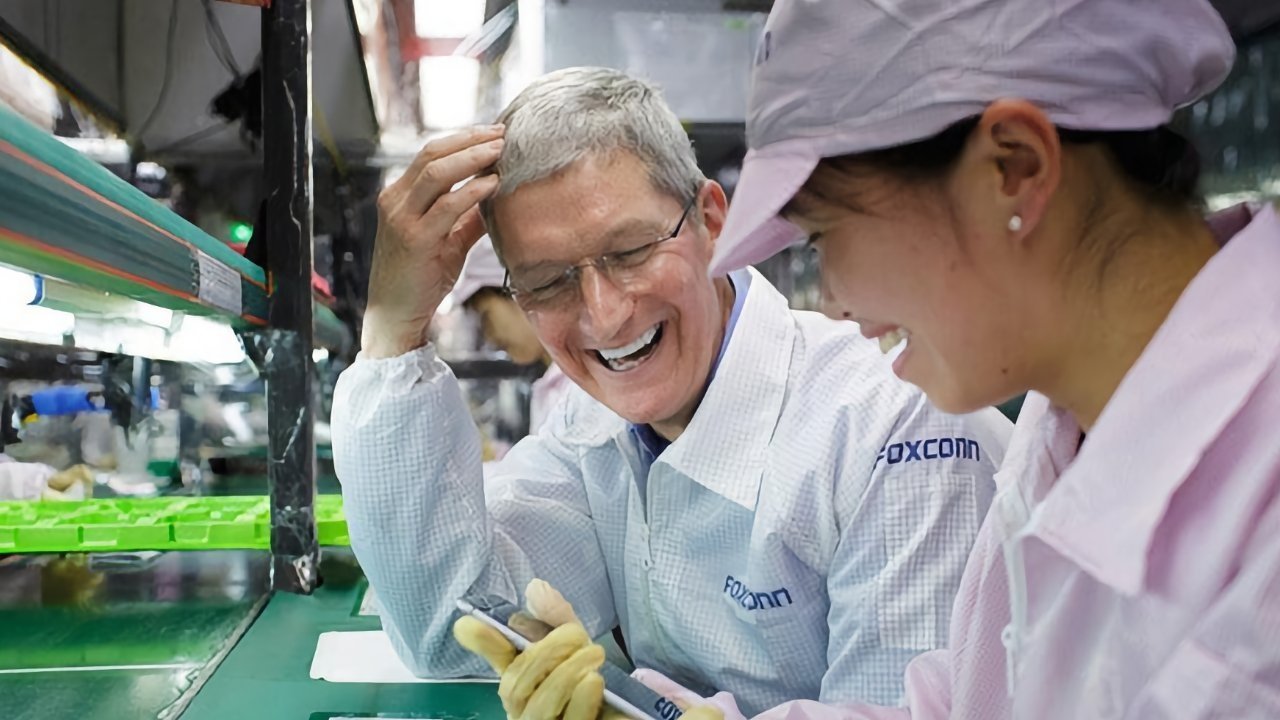 The supply chains of Apple and other companies centered in China are encountering production issues, primarily caused by strict
COVID-19
rules. With
lockdowns
preventing workers from
going to factories
, firms have had to scramble to keep production levels high, typically by diverting workflow to other facilities.
Along with other global issues, such as the Ukraine war and rampant inflation, the supply chain is thought to have weakened. However, according to Foxconn, things aren't as bad as analysts may think.
"The overall lockdown impact on Foxconn is rather limited. You can tell from our revenues in April, and May's performance is also better than we estimated," said Foxconn chairman Young Liu
according to
Nikkei Asia
.
Liu's comments refer to lockdowns that Foxconn seemingly weren't badly affected by. The
Zhengzhou facility
, known as the largest iPhone plant in the world, wasn't harmed by lockdowns in April, and while
two factories
in Kunshan temporarily halted operations, Foxconn insisted production wouldn't be impacted.
"We previously forecast this year we would maintain a similar level from last year, after factoring in inflation, war, and other uncertainties, but now we think the full year will be better than our estimate," Liu continued.
He added that important manufacturing facilities have operated at normal levels under "closed-loop management procedures," where there are restrictions on the movement of workers in and out of factories and company dormitories.
The company will still keep up its closed-loop system to minimize any further supply chain problems. "We think such COVID controls will continue to happen, and it is our operational focus to make sure the factories can keep operating," Liu insisted.
Foxconn reported 486.46 billion NTD ($16.76 billion) in revenue for April, which was a reduction of 4.1% from March. While down, this was far better than Apple assemblers Pegatron and Quanta Computer, who saw sequential revenue plunges of 35% and 40% respectively in the same timeframe.
In his message to shareholders, Liu added that Foxconn will be working to improve its semiconductor capabilities. As part of its work on electric vehicle components, Foxconn plans to mass produce silicon-carbide chips for charging systems in 2023, and to start working on microcontroller and LIDAR sensor chips in 2024.
Its Hon Hai Research Institute also will be working on low-earth-orbit (LEO) satellite technologies. Liu said "We will design, research, and develop LEO connectivity, and build on-the-ground receivers for connected cars as part of our automobile strategy."
Read on AppleInsider