Apple execs detail new watchOS 9 & Apple Watch health features
A trio of Apple executives have offered additional details about the new health and fitness features in
watchOS 9
, as well as Apple's broader health ambitions.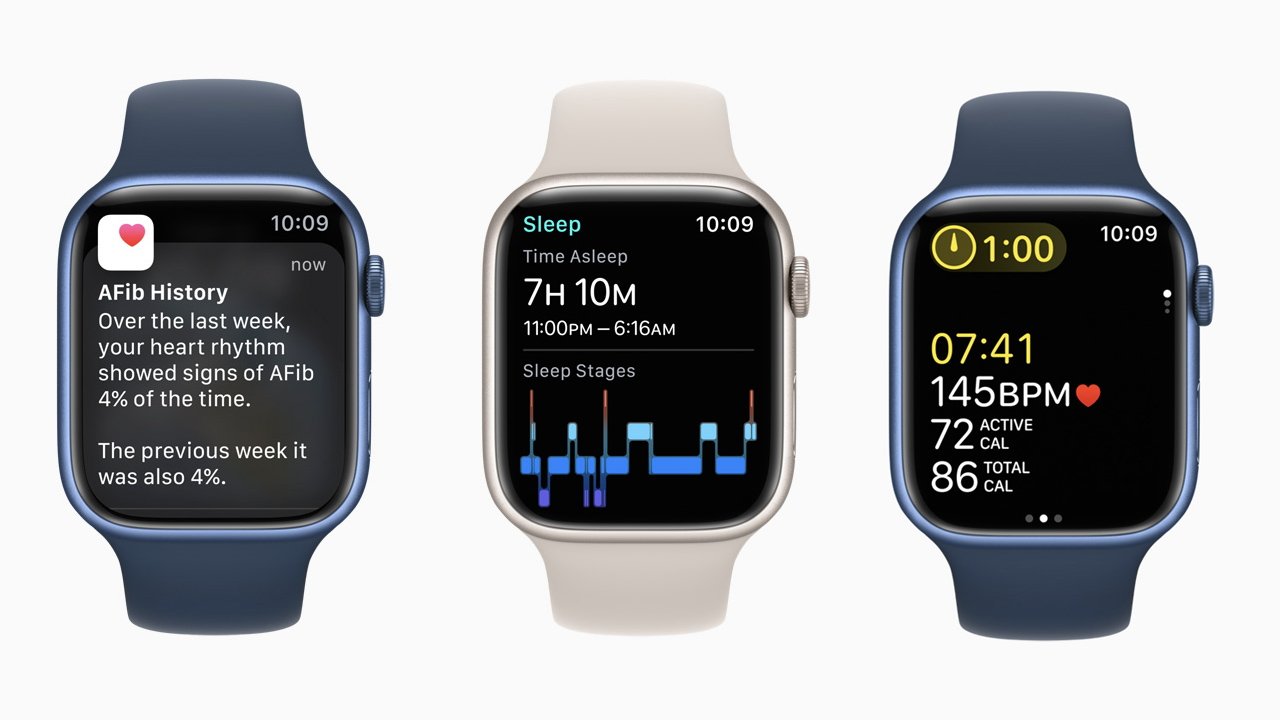 watchOS 9 health features
Apple vice president of Health Dr. Sumbul Desai, Apple vice president of Fitness Technologies Jay Blank, and Apple operations chief Jeff Williams recently
sat down
with
TechCrunch
about the company's new health features in watchOS 9.
Originally, the teams at Apple never sought to get into the health business. However, as features were added to the Apple Watch, the company's focus on health began to gain form.
"It started when we were working on the watch," Williams said. "And because the watch was such a personal device, and you're wearing it, we thought that there is a huge opportunity to maybe give people information about their health, and the more we started pulling on threads, we decided that not only is there an opportunity -- there's a responsibility to do more in the health space."
The
iPhone
maker's key principles of science and privacy drive new features such as the AFib history ability, which will allow users to track signs of atrial fibrillation over a set period of time.
"As Jeff alluded to, everything we do in health is based on the science, and AFib history was validated in a clinical study, with participants wearing both Apple Watch and an FDA-cleared reference device," Desai said. "In that study, the average difference in weekly measurements between the two devices is actually less than 1%."
The AFib history feature received
Food and Drug Administration clearance
on June 6, hours before the company's WWDC 2022 keynote.
Other health-focused features include new sleep stage tracking options, allowing users to see how much time they spent in specific stages of sleep such as REM, core, or deep sleep.
"Prior to sleep stages, we were really focused on helping people meet their sleep duration goals, since that's really important -- that consistency -- but we wanted to go a little further and dig into the science, and provide users with more information around their sleep cycles," Desai said.
Fitness features are also technically part of the company's health suite. On that, fitness chief Blahnik said that Apple continues to "push further and further, because we know different things motivate different people."
"I think for us, it's just a journey where we're constantly wanting to offer more, trying to build the features in a way that are usable and inspiring to both beginners and advanced athletes," he said.
The
full interview
with the three Apple executives is well worth a read, and is available over at
TechCrunch
.
Read on AppleInsider