Philips Hue adds indoor-outdoor lamp, smart light switch to range
Signify is expanding its Philips Hue smart lighting range in the United States, with its catalog now including Hue's first portable indoor-outdoor rechargeable lamp.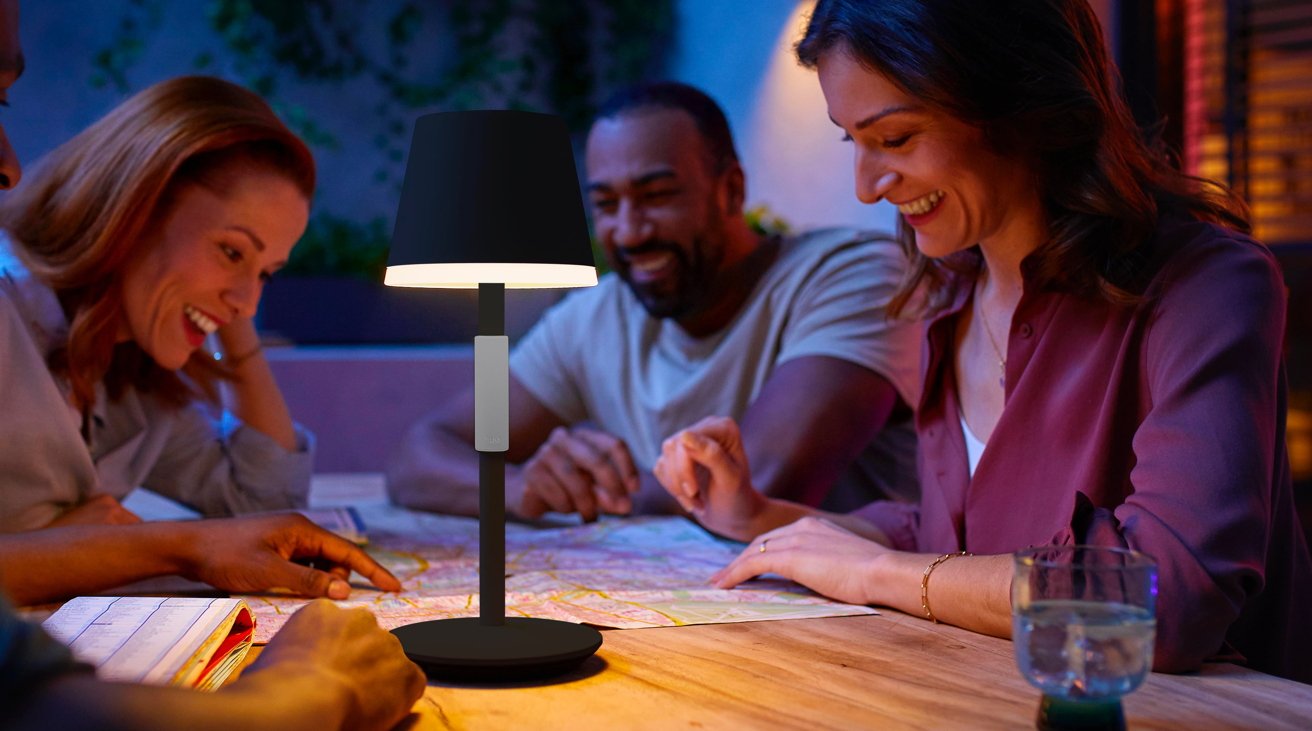 Introduced on Tuesday, the new Philips Hue range
adds
a combination of flexible lighting options as well as a new accessory.
The new launches are headed up by the Philips Hue Go Portable Table Lamp, which is designed for indoor and outdoor use and has a silicone grip for carrying it around. Offering up to 48 hours of battery life and recharged using a supplied base, the light also has a button used to cycle through preset light scenes, so you can get the light to suit the mood.
Available at the end of the summer, the Philips Hue Go will cost $159.99.
There is a new second-generation of the Philips Hue White and Color Ambiance Can Downlight, capable of up to 1,100 lumens, as well as a third-generation White Ambiance Can Downlight capable of up to 850 lumens. Two sizes of recessed lights are available, which can also be bought in multi-packs for the first time, consisting of 4-inch and 5 or 6-inch cans.
The White and Color Ambiance Can Downlight will cost $59.99 for the four-inch model, $59.99 for the five or six inch, and $219.99 for the four-pack. Likewise, the White Ambiance Downlight costs $49.99, $49.99, and $189.99 respectively. Both versions will be available from June 21.
The Philips Hue Signe Gradient Lamp in Oak features a slender profile and a natural wood-toned base, and is intended as a statement piece and a subtle accent for the bedroom. Due mid-July, it will cost $349.99.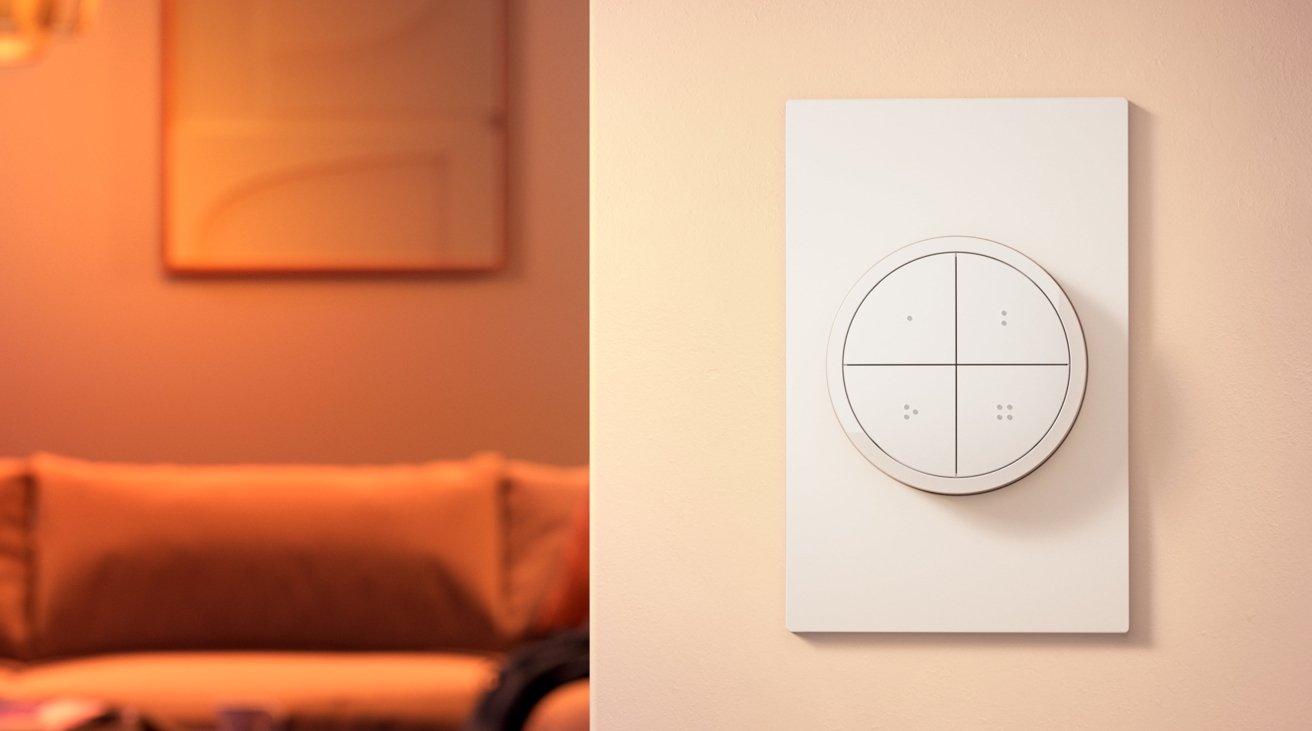 A new smart accessory, the Philips Hue Tap Dial Switch has four buttons that can be used to control smart lights in up to three separate rooms or zones. Tapping a button can choose or adjust a light scene instantly, while an intuitive dimming control will adjust the dimming speed based on how fast you turn it.
The Philips Hue Tap Digital Switch will ship on June 21 in black and white versions, priced at $49.99.
There has also been an update to the Philips Hue app to help users plan their future purchases. A Demo mode in the Explore tab will offer various virtual experiences, explaining how smart lighting can help improve the appearance of the home and enhance their daily routines.
Read on AppleInsider