'The iOS App Icon Book' review: A mesmerizing tribute to beautiful iPhone icons
App icons come, icons go, and around the time of
iOS 7
app icons also got radically reworked. "The iOS App Icon Book" is an utterly gorgeous celebration of the art of the app icon.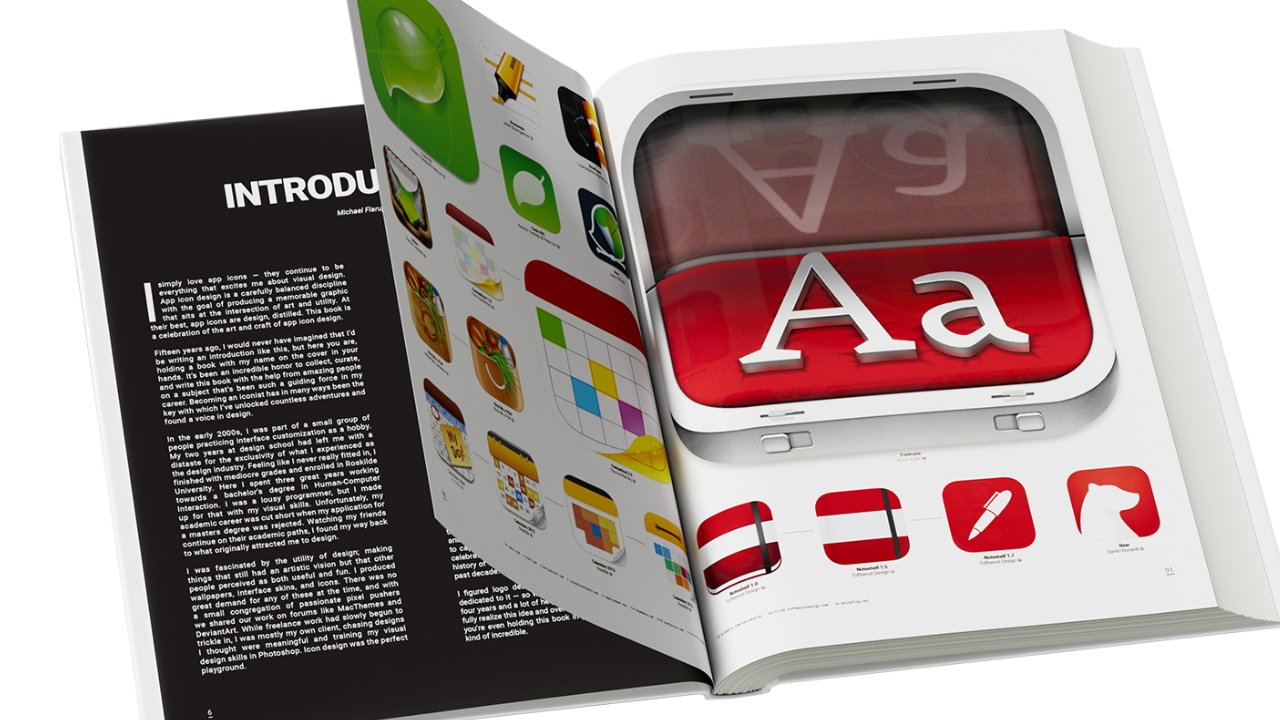 It's hard to accept that any details of something as huge as the
iPhone
could already be lost to history. But it's at least heading that way, and amongst many other things, this new book is a strong attempt to grab hold of the best of what we are losing.
Specifically, those app icons that you would swear haven't changed since the iPhone was introduced in 2007. When we stick with an app for years, and now sometimes a decade or more, we tend to not notice how much their icons alter.
And the best part of this book by designer Michael Flarup, is when it lays out some of those changes for us.
The aim of the book
Now on sale, at least until the first printing runs out, "The iOS App Icon Book" is half a book meant for you to dip in and out of, half for you to read thoroughly. It presents myriad app icons at varying sizes, and with some in a series showing their evolution.
Up to now, it's been a Kickstarter project, with ultimately 1,450 backers following its progress. That progress included details about the design issues around a design book, particularly how tricky it is accurately reproducing the colors of a digital icon in print.
Then in December 2021, artist and designer Michael Flarup announced the results of the crowdfunding campaign.
"We did it! We got the iOS App Icon Book funded with a whopping 1362%,"
he wrote
. "When the timer ran out on the campaign, 1450 backers had pledged 136,420 (approximately $155.000 USD or 1.000.000 DKK (S)."
"We're the most crowdfunded publication ever to come out of Denmark," continued Flarup. "We've sold around 1600 books and are looking at a much larger first edition print than I had ever dared dream of."
"The iOS App Icon Book" is hardback, 164 pages, and printed in full-color. Those pages contain countless icons, but also a dozen double-page spreads featuring interviews with designers or design companies.
Then there are four short chapters on the history of iOS icons, and also guides on how to draw effective ones.
Reading the book
You'll go through first looking for favorite app icons, and are more than likely to find them -- if they are from third-part developers. With the exception of Apple Notes and Xcode, there are no Apple app icons in the book.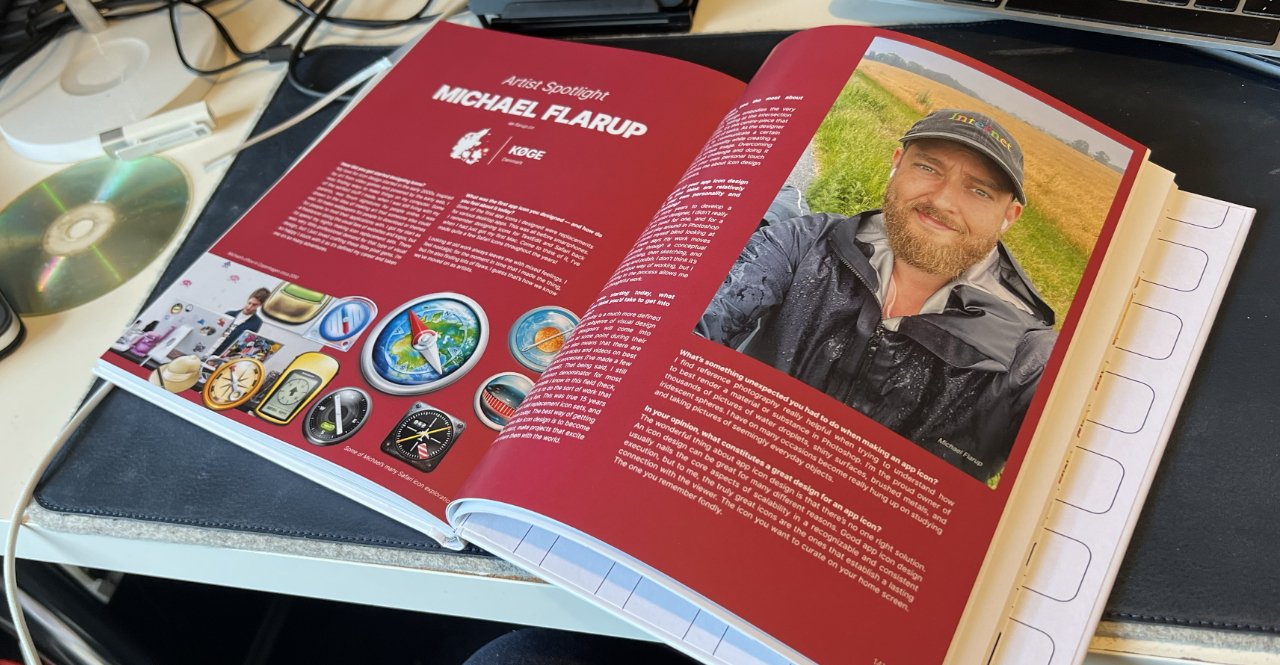 Alongside all of the icons, there are double-page interviews with app icon designers
That's a shame because it would have been fascinating to follow all of the stock apps through their different generations. But then overall it is those series of evolving apps that are the most interesting, so it would've been good to have more of those.
It's a balance of detail, though, and if you can wish your favorites had been given this evolution coverage, the ones that do get it are well chosen.
Even after you've been through the book once, it's hard not to keep dwelling on the app icon pages themselves. What would originally have been seen on an iPhone as just about the smallest piece of artwork possible, are now shown here in much larger, richer views.
The written chapters about icon design and icon history are very short. Rather than being somehow the poorer for that, they are well done pieces -- that happen to always leave you wanting more.
Should you buy
Yes. Specifically, buy this hardback while the print run lasts because while there surely must be future print runs, there reportedy will not be an ebook version.
"The iOS App Icon Book" costs $60, direct from
the publisher
.
Pros
Gorgeously designed book
Fascinating designer profiles
Precision details about how to design app icons
Contains countless favorite app icons
Includes the evolution of some key icons across years
Cons
Almost no icons from Apple
More evolution series would be good
Rating: 5 out of 5
Read on AppleInsider