What macOS Ventura features Intel Macs won't get, and what's coming later for Apple Silico...
Posted:
in macOS
edited June 2022
Apple's
macOS Ventura
will launch in the fall of 2022, and owners of Intel Macs won't be able to use some features. Here's what's not coming for Intel Macs, and what will arrive later for Apple Silicon.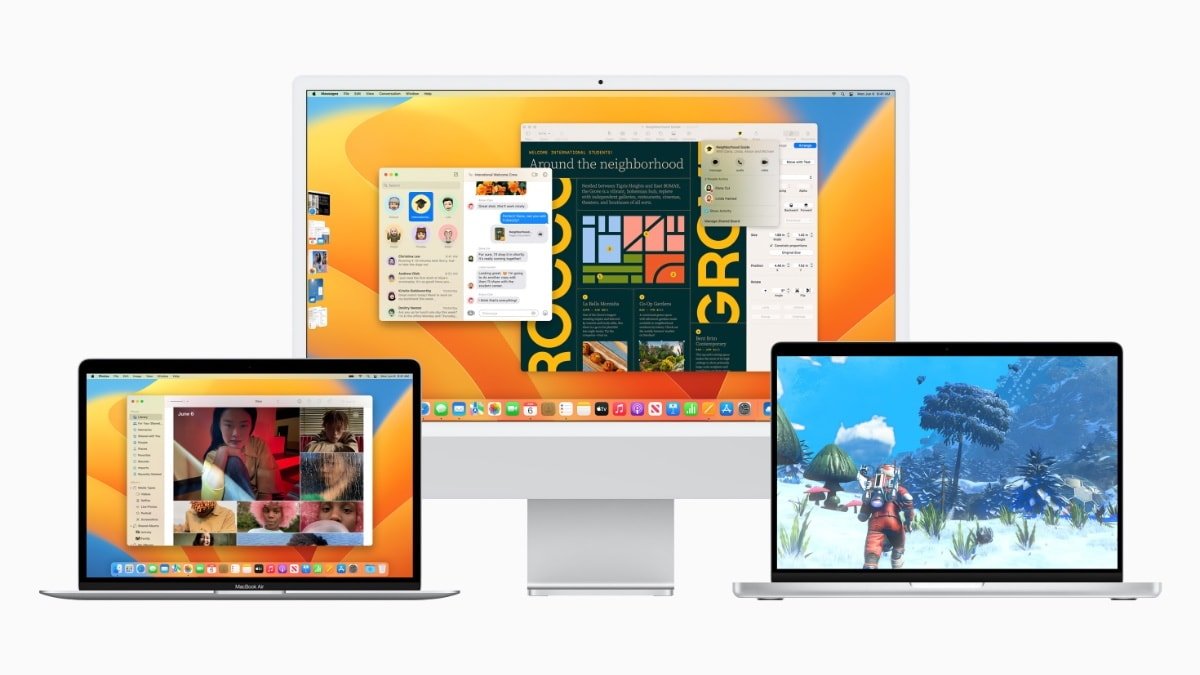 Mac computers running macOS Ventura
Major features that will arrive to Mac computers are Stage Manager, Continuity Camera, and Passkeys.
Stage Manager
automatically organizes open apps and windows. Windows can be grouped together, making it easy to work on projects. It works in tandem with Mission Control and Spaces, other macOS windowing features.
Continuity Camera
improves videography by allowing iPhones to be used as a webcam for the Mac. It works seamlessly and wirelessly, using the Ultra Wide camera to enhance the video feed and showcase a person's desktop if they choose.
Passkeys are
a major feature because it promises to change how people access their online accounts. It replaces passwords with biometric data using Touch ID and Face ID, or QR codes on a non-Apple operating system.
These
Mac
models can't upgrade to macOS Ventura:
2013 Mac Pro


2014 Mac mini


2015-2017 MacBook Pro


2015-2016 iMac


2016 MacBook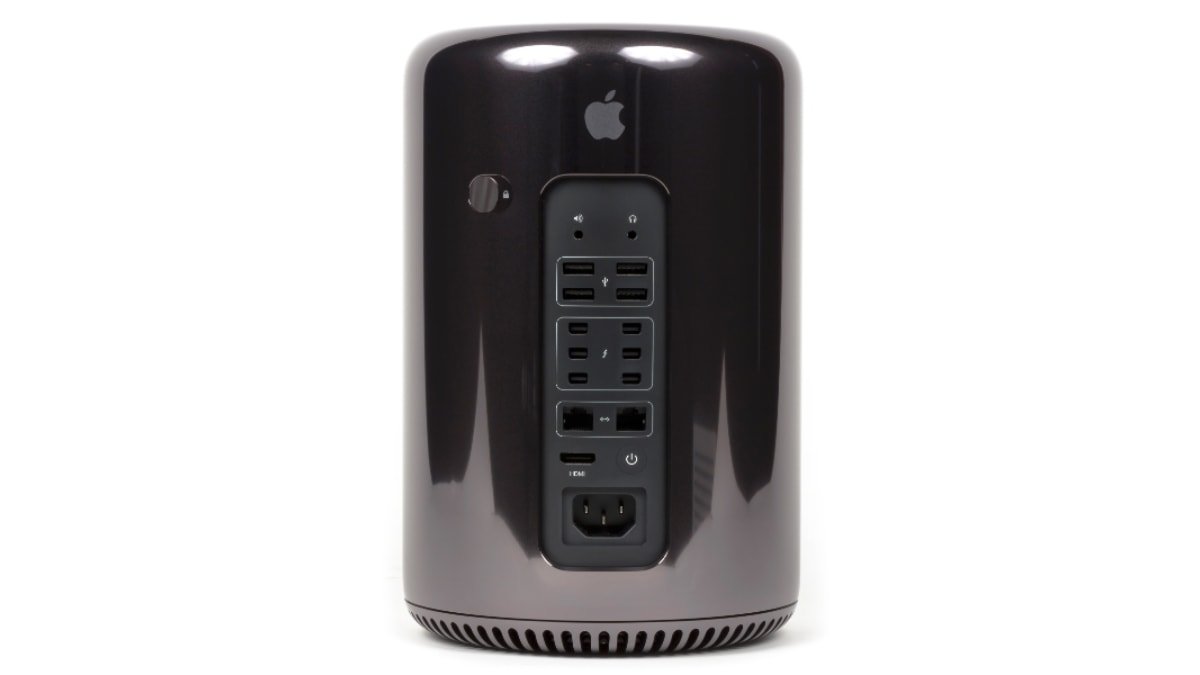 2013 Mac Pro
Meanwhile, the following Macs will be able to upgrade:
2017 or later iMac


2017 iMac Pro


2017 or later MacBook


2017 or later MacBook Pro


2018 or later Mac mini


2018 or later MacBook Air


2019 or later Mac Pro


Mac Studio
The developer beta for macOS Ventura is available to install now, and the public beta will be released sometime in July.
We reviewed the
beta here
and have an overall positive view of the upcoming operating system.
But there are some concerns, notably how Intel Mac owners will be locked out of certain features. There are also a couple features that won't be included in macOS Ventura 13.0.
Features for Apple Silicon only
This year's minimum device requirements have left more Macs in the dust than ever before as Apple strives to complete the transition to its chips.
When Apple's first chip-- the M1-- was announced, CEO Tim Cook said the plan was to have all Macs running Apple silicon by the end of 2022.
Intel chips have lived inside Mac computers since the
2005 transition
from Apple's chip architecture known as PowerPC.
But needs must when the devil drives, and with its own silicon Apple has surpassed Intel so far in the consumer chip market.
Several features in macOS Ventura are too powerful, according to Apple. These include Live Captions, Reference Mode, and Emoji dictation.
Live Captions
Live Captions is a new accessibility tool for all audio content. This includes FaceTime, Type to Speak on calls, Text Checker to support proofreading for VoiceOver users, and more.
Aside from Apple silicon Macs, this feature will be available for users in Canada and the U.S. Running
iPhone 11
and later as well as
iPad
with A12 Bionic and later.
The A12 Bionic iPad is the eight-generation model that Apple released in 2018.
Emoji Dictation
This feature lets a person insert emojis into a conversation using dictation. During WWDC 2022 the Apple presenter gave an example on his iPhone, saying "mindblown emoji" and it appeared in the text field.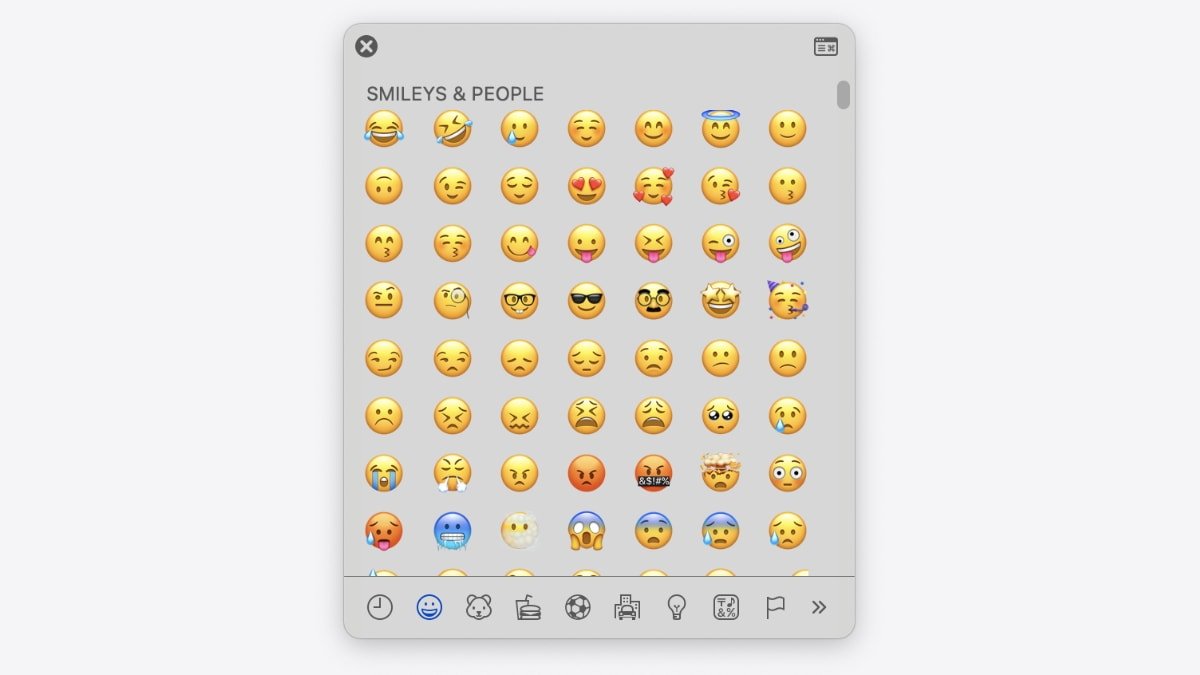 Emojis on Mac
It will require downloading speech models onto the device just as users can do with Siri.
Supported languages will include Cantonese, English, French, German, Japanese, Mandarin Chinese, and Spanish.
Reference Mode with Sidecar
Sidecar lets Mac owners integrate their iPad into the workflow. The iPad can acts a secondary display or digital input device for the Mac. We found the best Sidecar apps to
use here
.
Reference Mode will allow an
iPad Pro
to be used as a secondary reference display for an Apple silicon Mac.
It's aimed at professionals in photography and videography that perform color grading and compositing.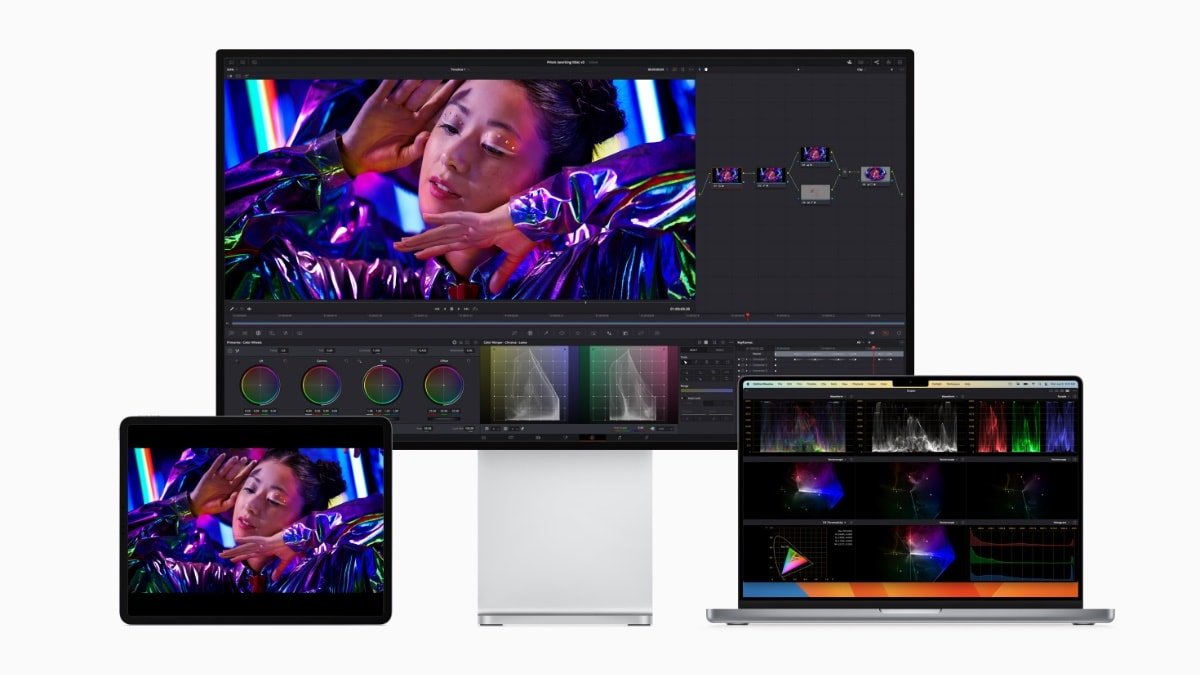 Mac computers using Reference Mode in Sidecar
In the iPadOS 16 announcement, Apple
specifically mentions
the 12.9-inch iPad Pro with Liquid Retina XDR display for Reference Mode. This model provides the best color accuracy.
Apple plans to complete the move to its chips in all Macs by 2022. The final Mac that needs Apple Silicon is the Mac Pro.
The new edition
is expected
to be smaller than the 2019 Mac Pro with higher-core chips such as 20 to 40 cores.
One final Mac Pro with an Intel chip could also be released, and rumors prophesize a CPU from the
Xeon W-3300
series.
Features that won't arrive for anybody at the macOS Ventura launch
Unlike the
iPhone and iPad
, Mac users won't have many delayed features.
Web Push
, a feature that will allow web apps to offer native-like push notifications, will be available in iOS 16, iPadOS 16, and macOS Ventura. But, it won't arrive for any of the three until sometime in 2023.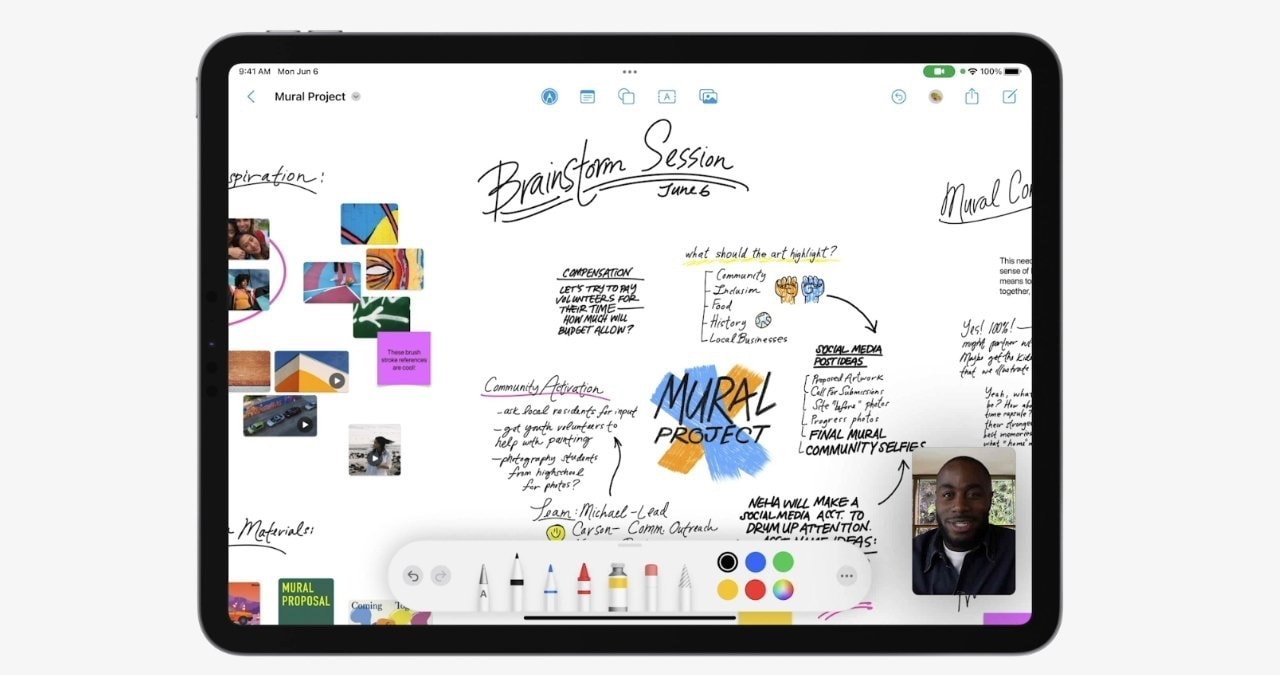 Apple's new Freeform app
Using APIs and other technology in the system, websites can deliver push notifications to people after they opt in by clicking a button. It's a step closer to bridging the divide between web apps and native apps that will be good for the software ecosystem.
Apple announced that it's working on a new app called
Freeform
. It's the company's take on digital whiteboards and it's possible it won't launch with the first macOS Ventura release. It's currently in beta and Apple says "later this year" for launch.
Freeform is a collaboration tool that enables teams of people to work together on a project. Brainstorm sessions, video storyboarding, and developing a
circular pizza box
can all benefit from this app.
It will be an excellent tool for Apple Pencil owners with easy access to sketching and handwriting.
Despite delays and no-shows, macOS Ventura is geared up to be a good release for most customers.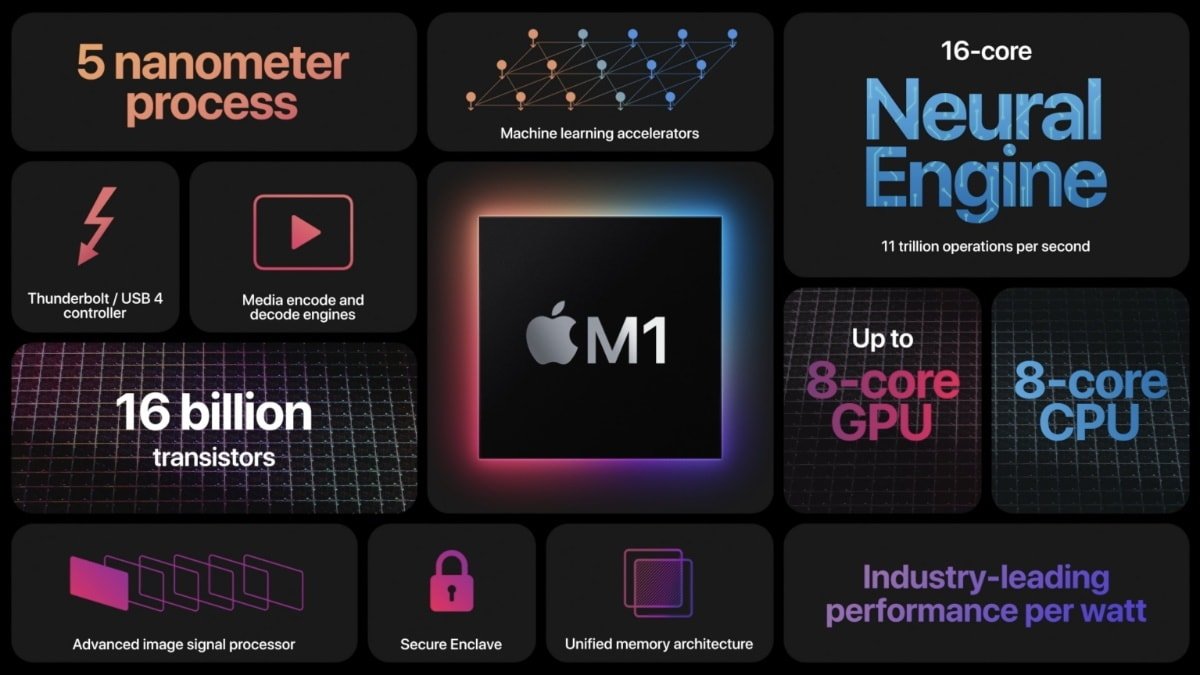 Apple's first custom chip, the M1
Intel Macs are still capable devices even if they won't receive certain features. Of those three, Live Captions and Reference Mode will have a bigger impact on the Apple Silicon upgrade decision.
Getting a transcript of conversations and improving workflows for those that need a second monitor are important enough for some people. For others, upgrading to a newer Mac for these features probably won't be necessary.
Apple's devices are famous for their longevity. On the iOS side, for example, the iPhone 6 got seven years of software updates after the initial release before Apple dropped the device for iOS 16. And, one
AppleInsider
staffer only recently took a 2010 Mac Pro out of commission.
Read on AppleInsider