New Sonnet PCIe card brings two speedy NVMe SSD slots to Mac Pro
The Sonnet M.2 2x4 Low-Profile PCIe Card adapts available PCIe slots in the
Mac Pro
to fit two M.2 NVMe solid-state drives.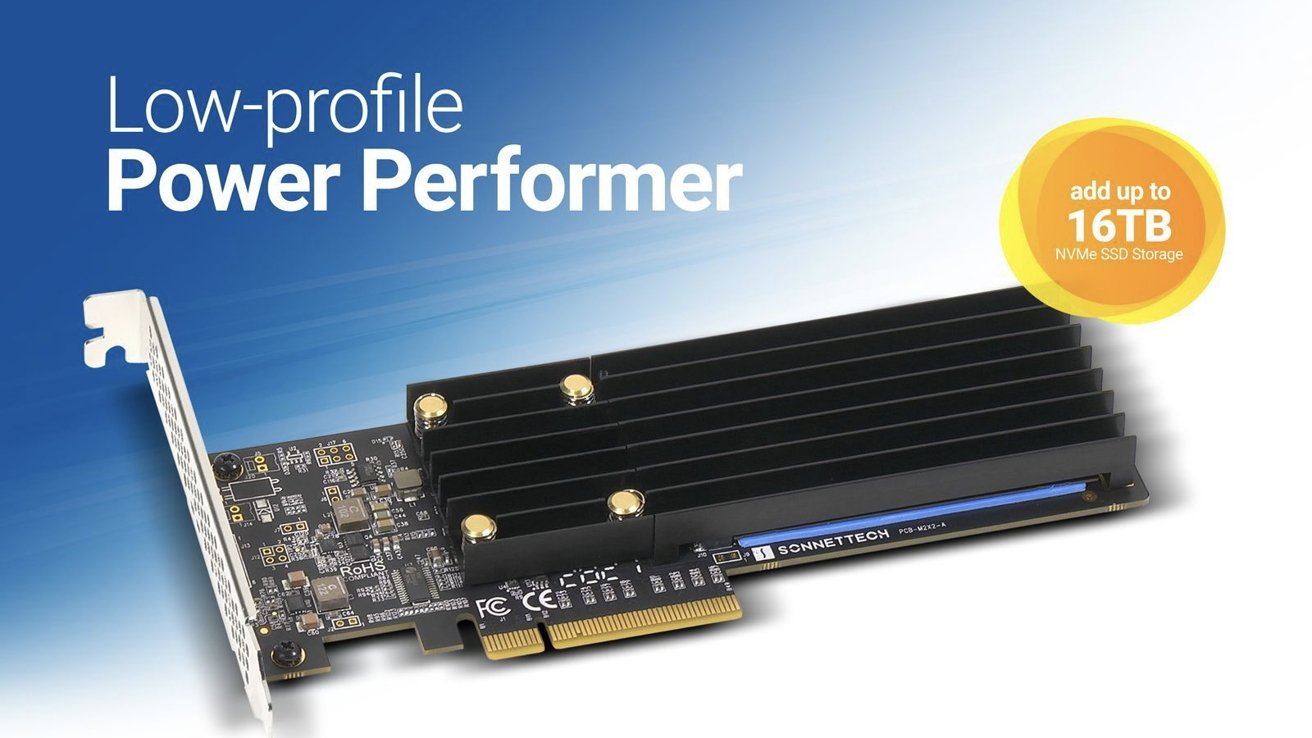 The low-profile x8 adapter means that it can fit into even the tightest of PCIe slots, and is perfect for the Mac Pro's accessible logic board.
While many systems feature interfaces for PCIe expansion slots, they lack slots for native installation of M.2 SSDs. The new Sonnet card enables the user to connect the dual SSDs installed to the system with a single cable for mounting in external GPU cases in Thunderbolt 3 and USB4
Mac
models as well.
Using a wide 16-lane PCIe 3.0 bridge chip on the card, in a Mac Pro a single SSD can deliver up to 3400MB/s of throughput. In a RAID 0 set, two SSDs can combine to deliver up to 6600MB/s of data transfer speeds in that same Mac Pro. Utilizing both M.2 slots, a user can add up to 16TB of storage to a workstation.
RAID 0, RAID 1, and JBOD setups are all supported with this card. The card also supports booting into macOS from the attached SSDs. It's also NVMe-compliant, requiring no drivers to operate.
The new Sonnet M.2 2x4 Low-Profile PCIe Card will be available starting the last week of June. It will be available for $199.99 from Sonnet's
official site
.
Read on AppleInsider