Apple launches Back to School promotion with Gift Cards in US and Canada
This year, Apple's Back to School promotion in the US and Canada gets buyers a $150 Gift Card with qualifying Macs, and a $100 Gift Card with eligible iPads.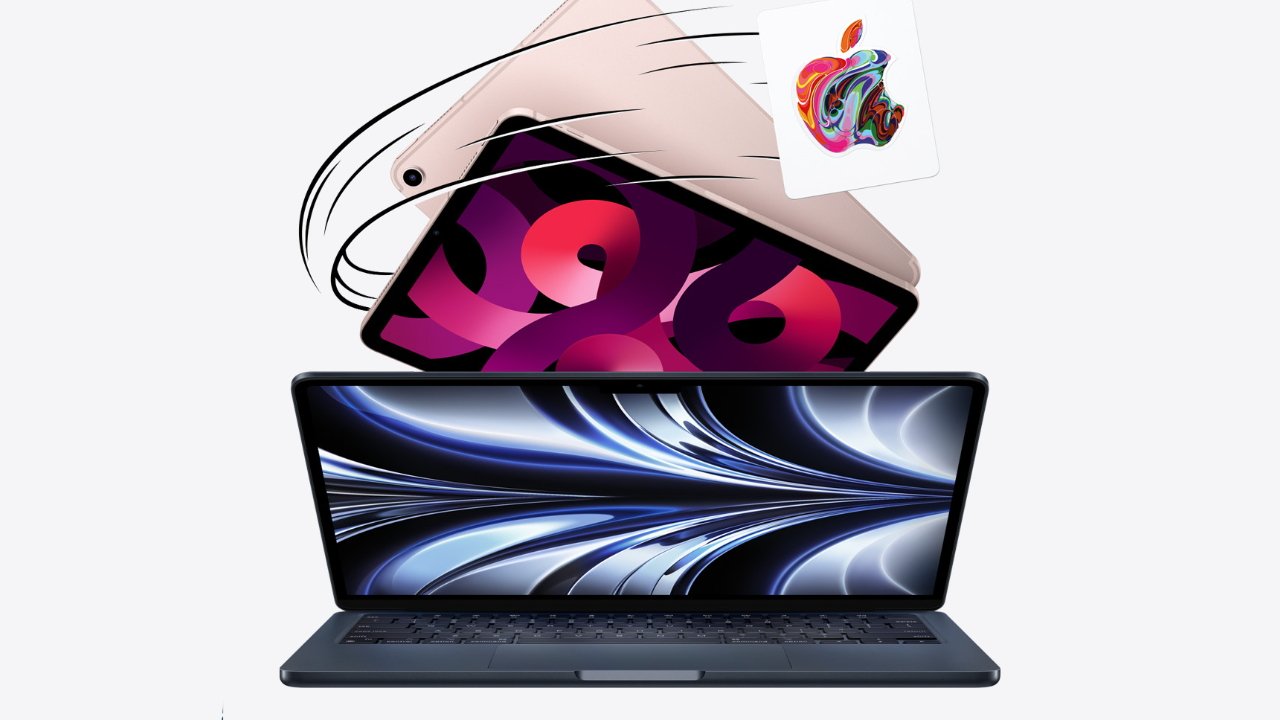 As
previously expected
, Apple has now begun its latest
Back to School
promotion. The deals are available now, and come on top of the regular education discounts.
There are limitations on eligible devices as
in 2021
. The devices included in additional Back to School promotion are:


MacBook Air (M1 or M2)


MacBook Pro (any size)


iPad Air


iPad Pro (either size)


For any eligible
Mac
, a qualifying buyer will get a $150 Apple Gift Card. For any eligible
iPad
, the Gift Card is $100.
This is significantly different from 2021's offering, and not just in how that year included free AirPods. At present, the cheapest AirPods available are the second generation models, which sell for $129.
There are also differences in terms of what devices it applies to.
Unlike that previous Back to School promotion, the current one does not apply to the
Mac mini
, or the
Mac Pro
. It also doesn't include the
Mac Studio
, which was introduced since 2021's promotion.
There's no difference with the iPad selection offered, meaning that again the
iPad mini
and the regular iPad are excluded.
Apple is also slowly rolling out Back to School promotions internationally. In several countries, buyers are being offered free second-generation AirPods.
Read on AppleInsider