'AirPods Pro 2' may act as hearing aids & have improved charging case
Alleged leaked information suggests significant changes are coming to the upcoming "
AirPods Pro 2
" with health features and improved Find My support.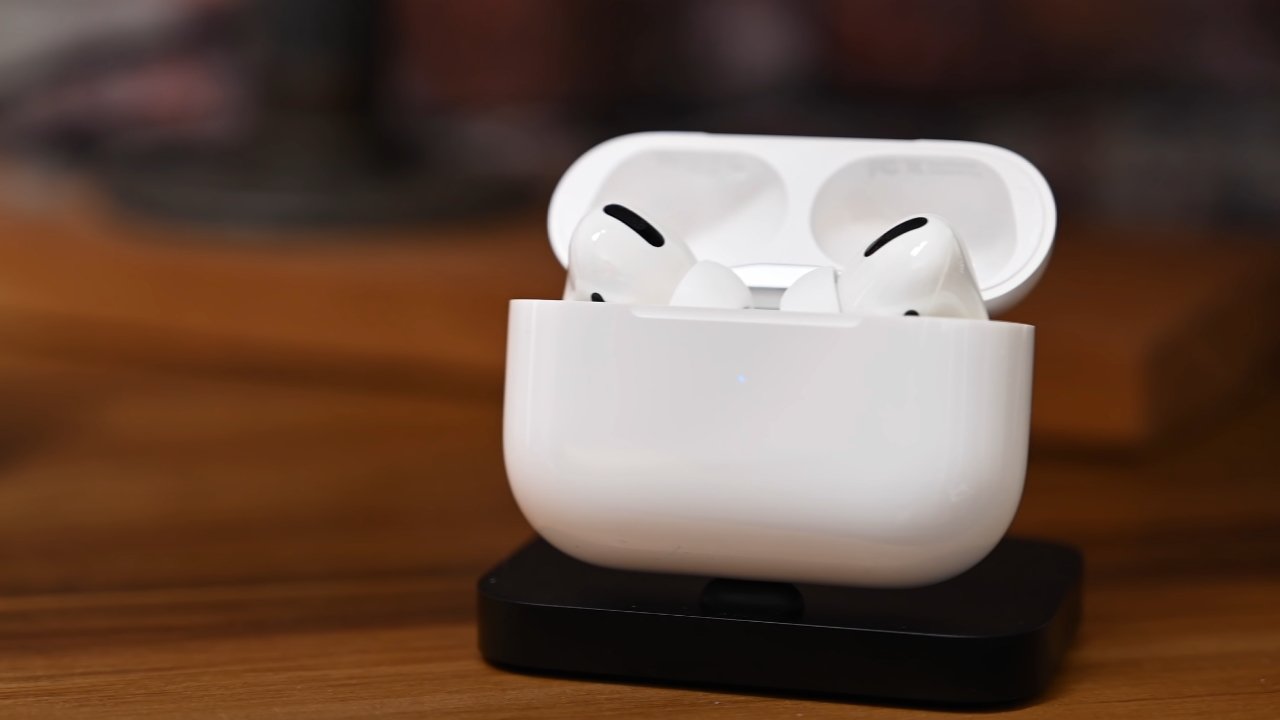 AirPods Pro 2 may not have a radical redesign like previously rumored
The second generation of
AirPods Pro
have been
long coming
, and rumors are cycling around
minimal external updates
. The latest leak corroborates minimal aesthetic changes but several new functions and an updated charging case.
According to
52Audio
, the "AirPods Pro 2" will have an updated H1 processor,
health functions
like heart rate detection, and a strange new microphone in the charging case. The information appears to be from internal sources, and the included images are renders based on the information at hand.
They refer to the new processor as an H1 chip, which is what is already in the AirPods Pro. It isn't clear if Apple will call it H1 or H2, but it is a more powerful System in Package chip.
Alleged new features include heart rate detection, hearing aid functionality, and improved audio. The charging case gets USB-C in place of Lightning, speakers for
Find My
, and a microphone for the hearing aid function.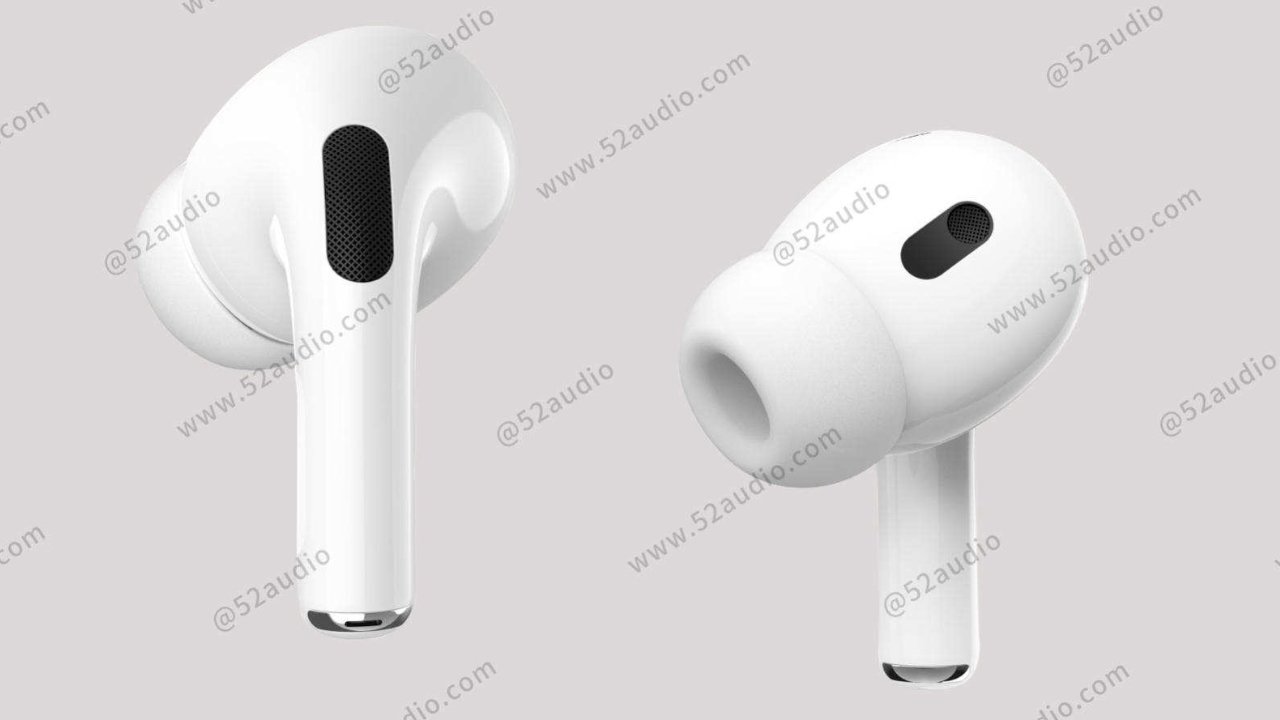 AirPods Pro 2 render from 52audio show no aesthetic changes
The design in the shared images appears unchanged, with the leak suggesting all of the changes are internal. The heart rate sensor may also be able to collect temperature data, but that isn't confirmed.
The
MagSafe
Charging Case may get microphones on the right side for ambient audio collection and hearing aid use. The audio collected by the case is transmitted to the earbuds for processing and enhancement and presumably be used for a speaking microphone when talking to a hard-of-hearing user.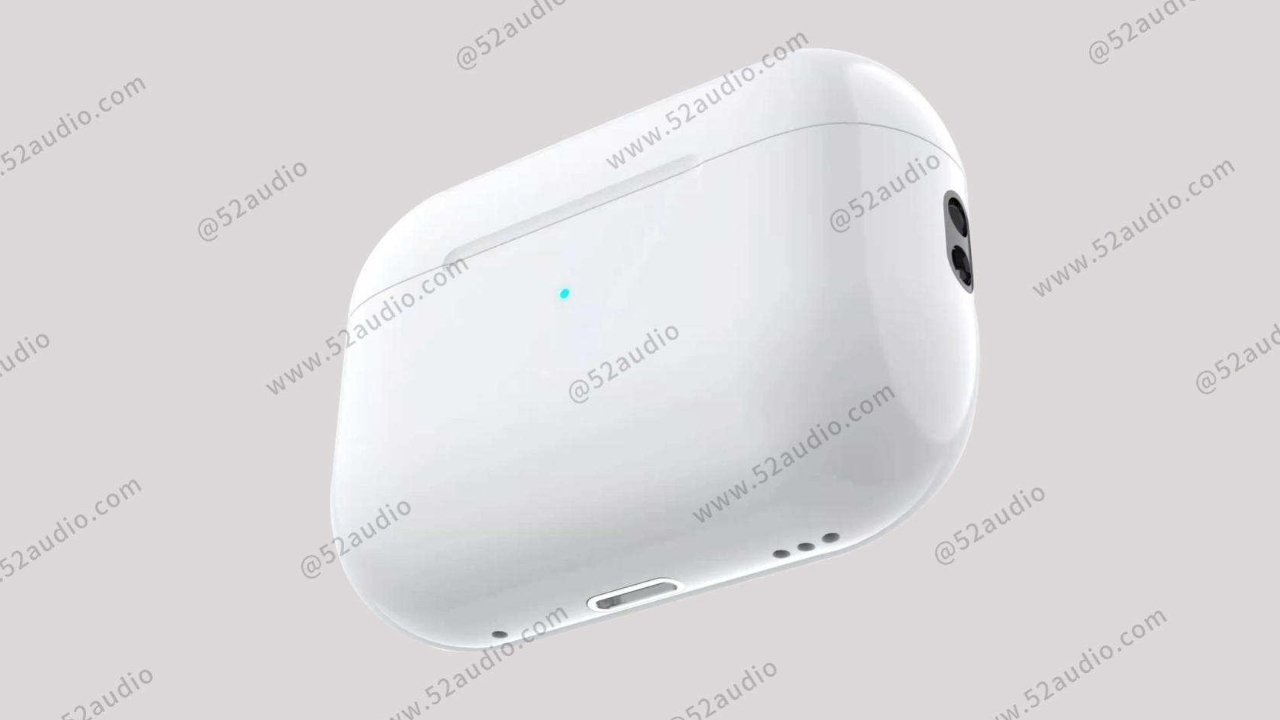 The cutout in the right side is a microphone. Image source: 52audio
The speaker at the bottom of the charging case can emit sound for Find My. This is similar to
AirTag
and can help users find a lost case that is just out of sight.
These new details from
52audio
seem to corroborate design details and previous health-related rumors, but the source doesn't have a long history in Apple leaks. The publication
previously leaked
images of the
AirPods 3
, which proved accurate, so time will tell if this latest leak also holds true.
Previous rumors
have suggested health updates and a more
radical redesign
without a stem. If Apple intends on releasing the new AirPods Pro in the fall, then the design and feature set is in place, and leaks will likely get more accurate.
Read on AppleInsider