Apple's services & installed hardware base key to growth despite Q3 challenges
Apple isn't likely to see significant effects on its 2022 growth despite macroeconomic challenges in the June quarter, according to investment bank Wedbush.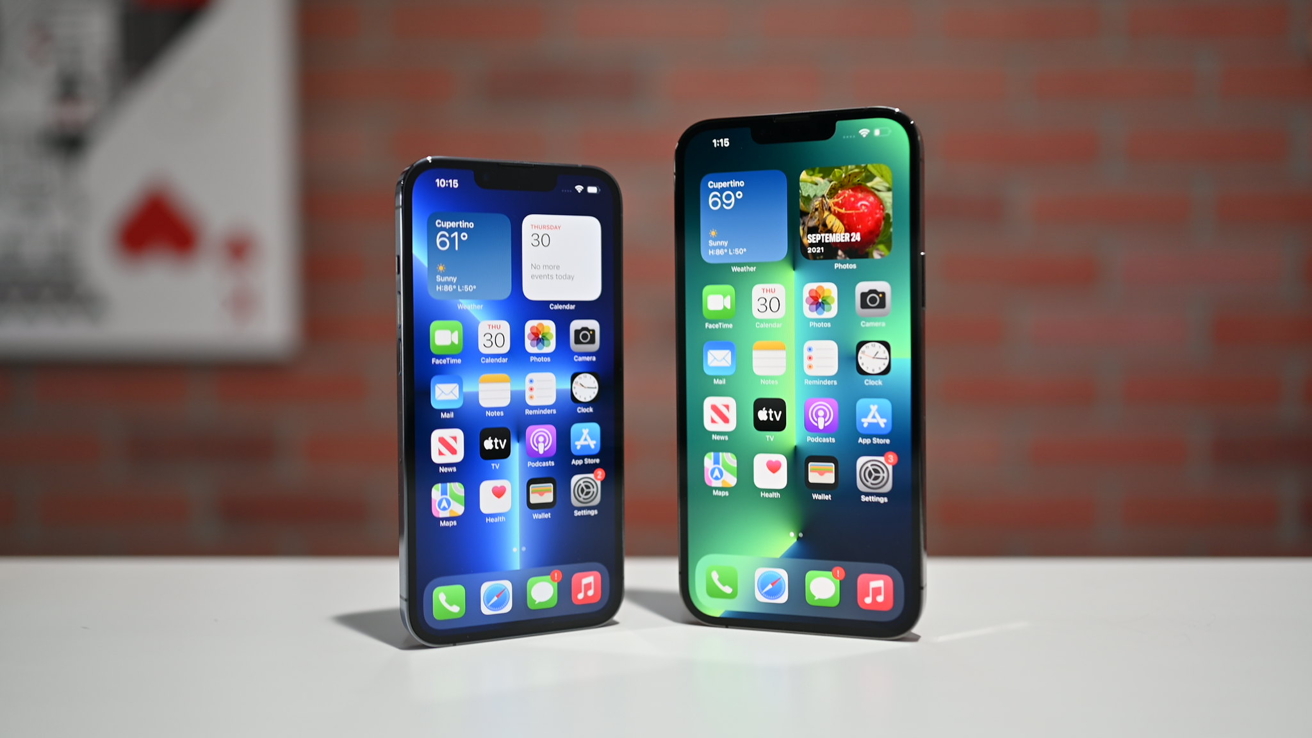 iPhone 13 Pro and iPhone 13 Pro Max
In a note to investors seen by
AppleInsider
, Wedbush lead analyst Daniel Ives offered a few thoughts on Apple's June quarter performance, as well as how the company's outlook is shaping up for the 2022 calendar year.
Ives said the main focus of conversation among Apple investors is the reported
$4 billion to $8 billion
hit that Apple predicted because of Covid-19 lockdowns in China in Q3 2022.
The supply situation appears to be improving in China over the last couple of weeks, Ives said. Despite the various supply chain issues plaguing Apple and the industry, the analyst believes that
iPhone
demand is holding up despite the fears.
Still, the June quarter is likely to be impacted. Ives said investors should look ahead to the
iPhone 14
in the fall, which he believes will launch with shipments flat or slightly higher than the
iPhone 13
.
Despite macroeconomic conditions, Apple's keys to surviving the storm could be its installed base and Services.
Among current iPhone owners, Ives estimates that 240 million have not upgraded to a new smartphone in 3.5 years, representing untapped growth. The analyst also says that Services could grow at a steady "double clip" into 2023 and could contribute around $80 billion in annual revenue in 2022.
"While the nervous market backdrop is creating a fearful environment for tech stocks, we believe Apple's growth story remains well intact despite the shaky macro," he writes.
Ives maintains his Outperform rating for Apple and 12-month price target of $200. His target is based on a sum-of-the-parts valuation on his 2022 estimates, which breaks down to a 18x multiple on Services at $1.5 trillion and a 7x multiple on Apple's hardware business at $2.1 trillion.
Read on AppleInsider