Apple, Google, Facebook's AV1 standards group under antitrust investigation in EU
Antitrust regulators in the European Union are now investigating the wide-ranging big tech coalition that controls the AV1 video codec standard, citing concerns over anticompetitive behavior.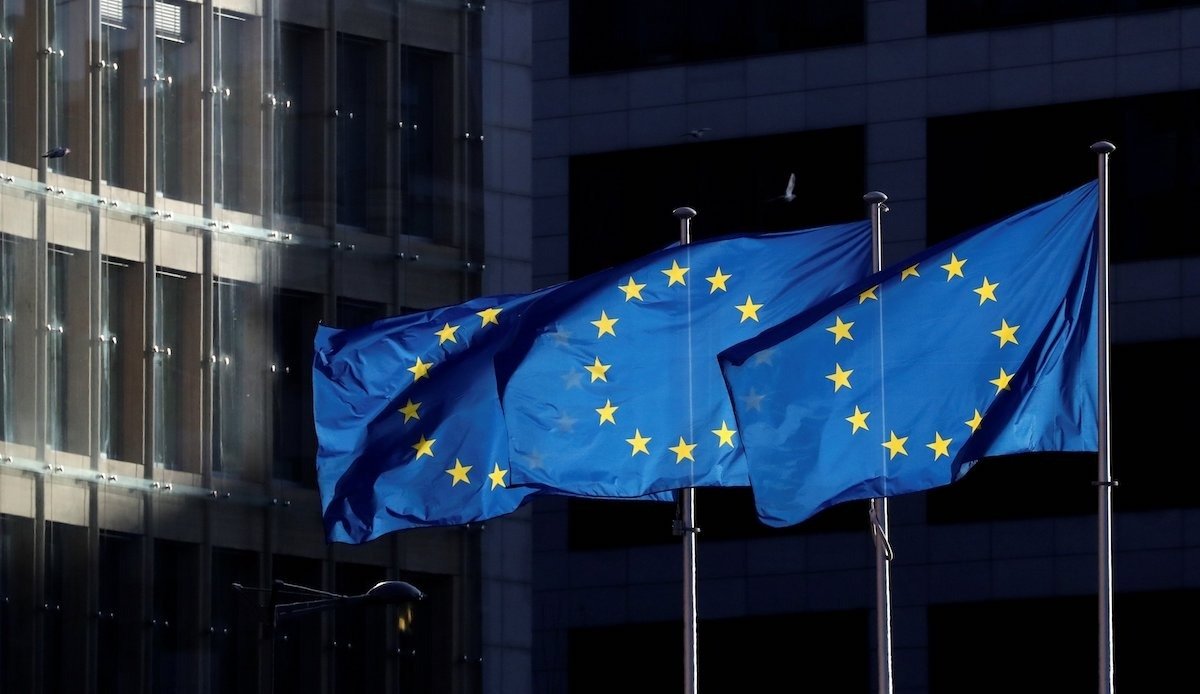 European Union flags
The Alliance for Open Media (AOM) was founded in 2015 to find a suitable video format that would adhere to W3C and HTML5 standards. It has co-developed the AV1 standard, an open video codec created as a royalty-free alternative to HEVC.
AV1 is seen as a better technical alternative to many video formats, as it offers better compression and, thus, uses less bandwidth and storage.
The 14 governing members of AOM include Google, Facebook, Intel, Microsoft, Netflix, Nvidia, Samsung, and many others including Apple,
which joined in 2018
. There are 41 general members including Adobe, AMD, Alibaba, the BBC, Hulu, VideoLan, Vimeo, and more.
Now, the European Union is investigating alleged anticompetitive behavior related to the license terms of AV1 by AOM and its members in Europe. The watchdog group has sent a questionnaire,
seen by
Reuters
, to companies involved.
"The Commission has information that AOM and its members may be imposing licensing terms (mandatory royalty-free cross licensing) on innovators that were not a part of AOM at the time of the creation of the AV1 technical, but whose patents are deemed essential to (its) technical specifications," read the questionnaire.
The group cites concerns that AOM may be restricting innovators' ability to compete with AV1.The EU alleges that if true, it eliminates incentives for innovations.
The companies involved could be fined up to 10% of their global revenue for breaching EU rules. No timetable for the investigation has been announced.
Read on AppleInsider