Report shows Mac shipments grew in Q2, up 9.3 percent year-over-year
While PC shipments have seen the sharpest decline in nine years, researchers suspect that Apple has seen nearly 10% growth year-over-year, shipping about 6.4 million Macs in Q2 2022.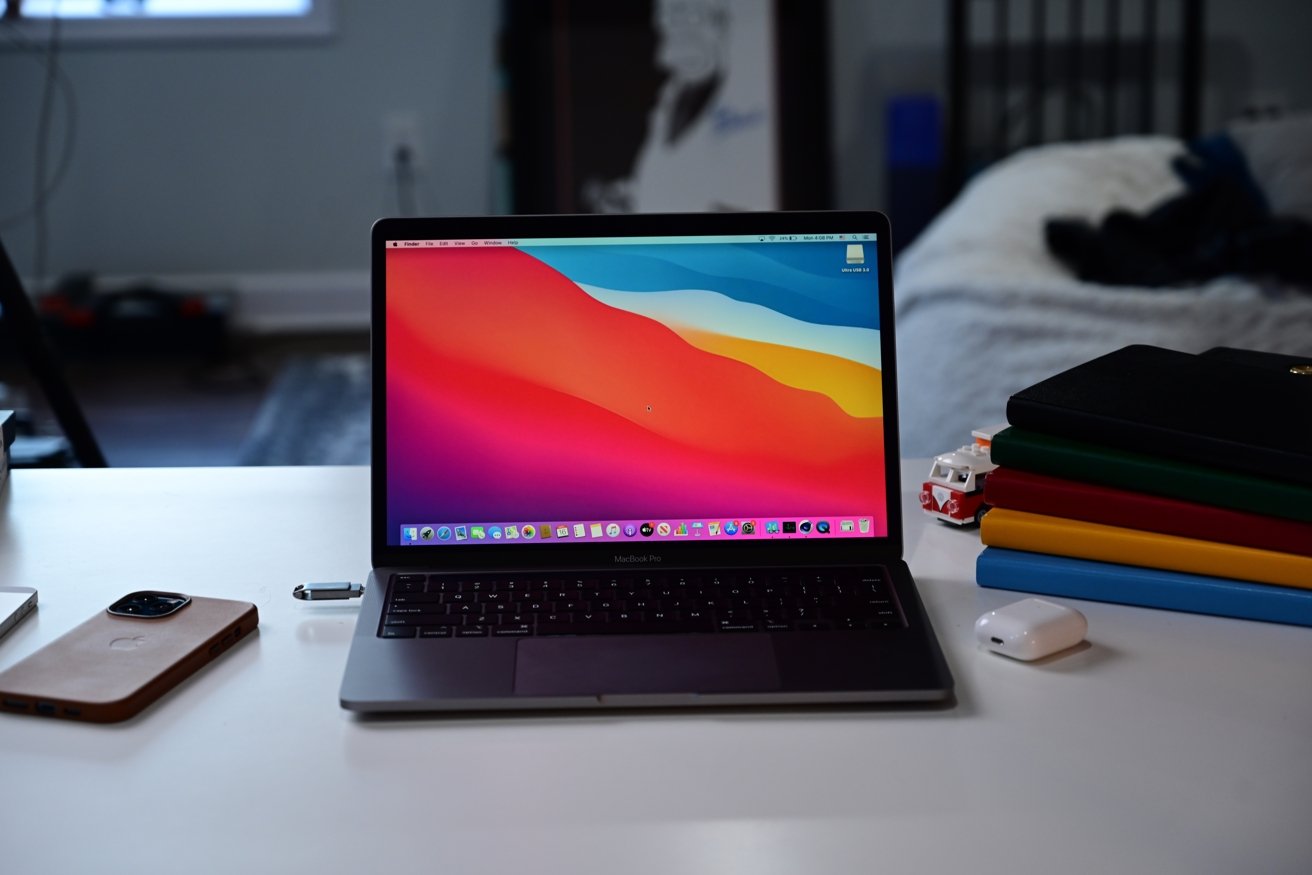 According to researchers at Gartner
, Apple took fourth place in global shipments this year, holding 8.8% of the market. Apple shipped an estimated 6.37 million Macs in 2Q22 versus the 5.82 million from 2Q21.
Lenovo remained the dominant market share, at 24.8%, despite a 12.5% decline year-over-year.
HP and Dell held 18.8% and 18.5% of the global market, seeing a 27.5% and a 5.2% decline year-over-year, respectively.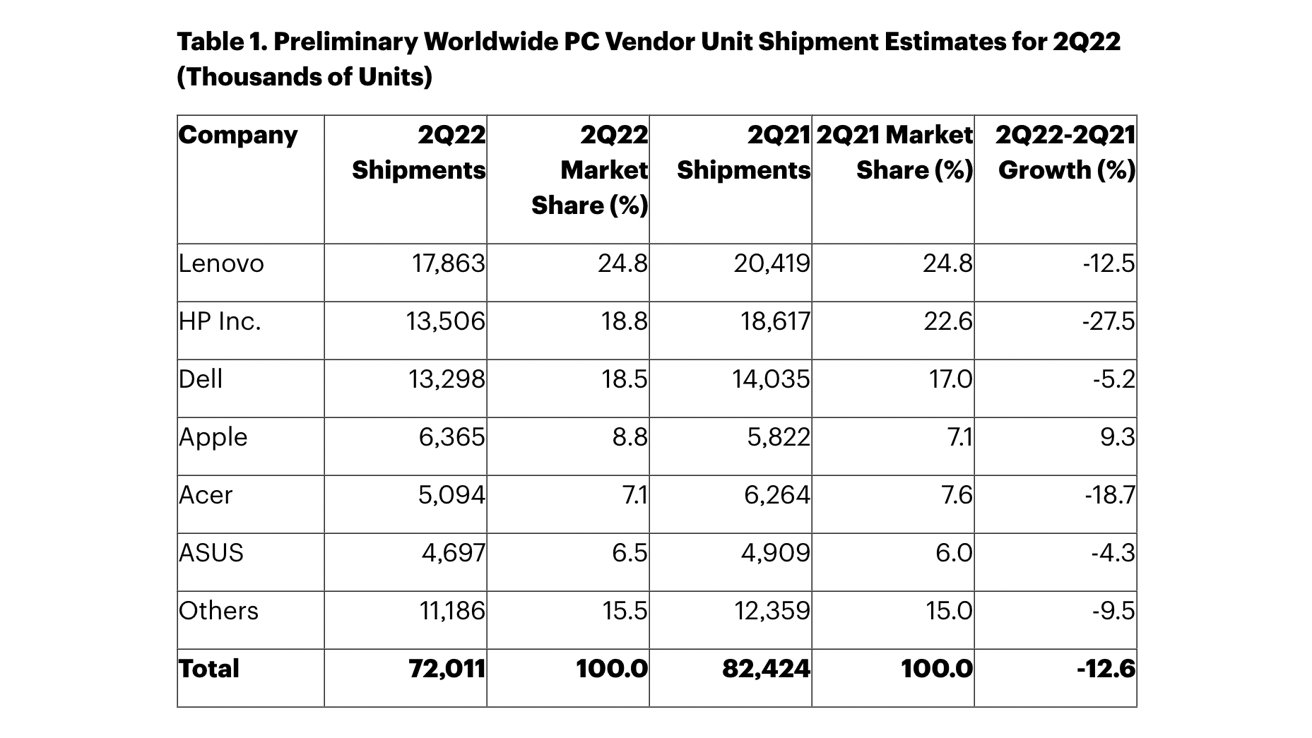 Image Credit: Gartner
Researchers at Gartner believe that Apple was the only manufacturer in the list to see growth in the past 12 months.
Apple's largest growth was in America, where it grew 19.5% year-over-year, shipping 3.13 million units in the U.S. Its U.S. market share is now estimated to be 15.3%, versus the 10.5% it held in 2021.
IDC released
its own estimates
on Monday, claiming that Apple had actually declined 22.5% year-over-year, globally.
Research provided by these firms should be taken with a grain of salt, as it is difficult for researchers to deduce actual numbers. It is difficult to judge a firm's accuracy as Apple does not provide unit sales for Mac at its quarterly investment calls.
Read on AppleInsider