2024 iPad to get OLED, use dry etching to keep display thin & light
An unusual report suggests that the
iPad
will get OLED by 2024 and Apple will use a method called dry etching to keep the display as thin as possible.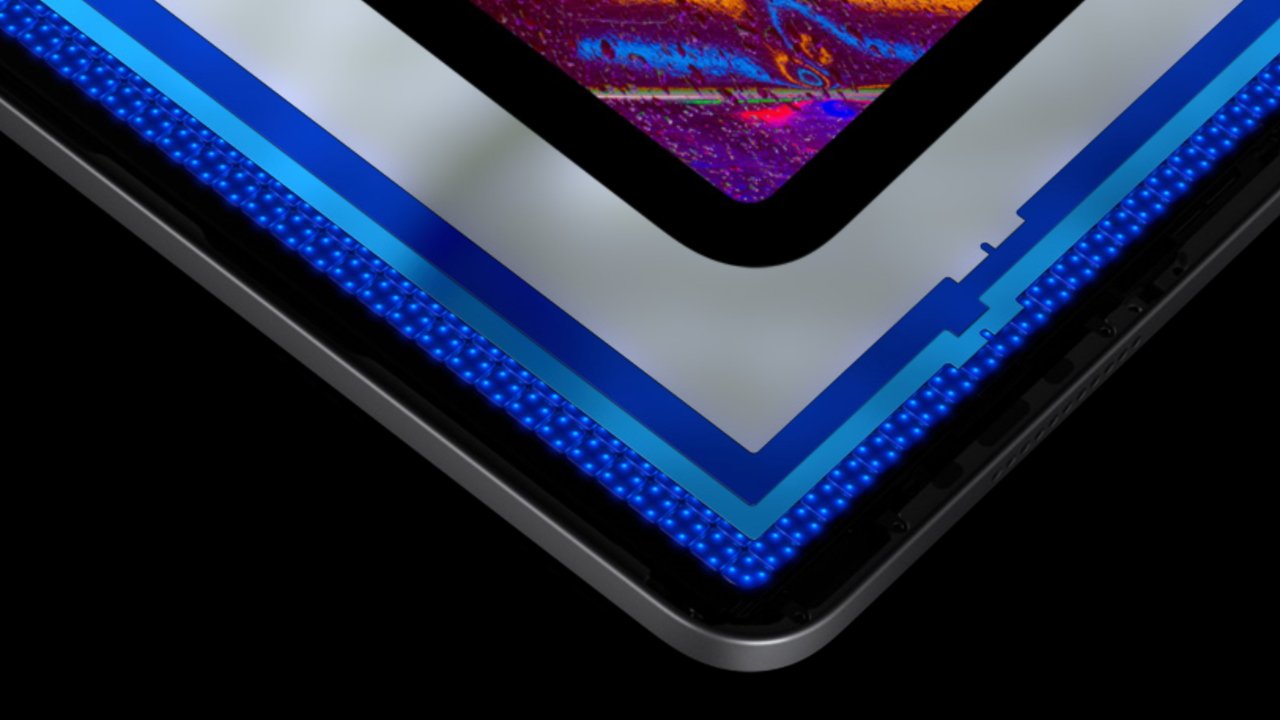 Apple could move from mini-LED to OLED in iPad by 2024
According to the report, Apple will use OLED in its iPad lineup that will be lightweight and have improved picture quality. Samsung and LG Display are expected to supply the panels.
This story
originates from Korean
ET News
with no attributable source beyond an unsubstantiated claim that "Apple confirms." The report is a translation, so it's conceivable that the "confirms" claim is a misreading, or it may be referring to an internal source from Apple. In either case, Apple does not reveal its future plans to anyone.
The publication did quote an unnamed industry official who said, in response to the claimed report, that, "the domestic parts and equipment industry has high expectations for the expansion of the OLED iPad market."
It seems Apple will use the OLED dry etching process for iPad even though it doesn't use it for
iPhone
. This is due to OLED panels being much smaller in iPhone making the process less necessary.
If Apple does use dry etching, it will drive up the unit cost which may translate to a more expensive iPad. The process uses chemicals to remove unnecessary parts while making thin film transistor circuit patterns.
ET News
also revealed that Apple is working on multiple prototypes of the OLED iPad. This signifies that Apple isn't anywhere near finalizing an OLED iPad, and may never introduce one to the market.
Other rumors
point to a 2024 release window of an OLED iPad, if it exists. However, Apple previously introduced mini-LED to the
12.9-inch iPad Pro
, seemingly making a move to OLED less realistic.
Read on AppleInsider