Morgan Stanley trims AAPL target to $180 on weaker than expected quarter
Investment bank Morgan Stanley has cut its Apple price target to $180 from $185 and is expecting June quarter results slightly below Wall Street expectations.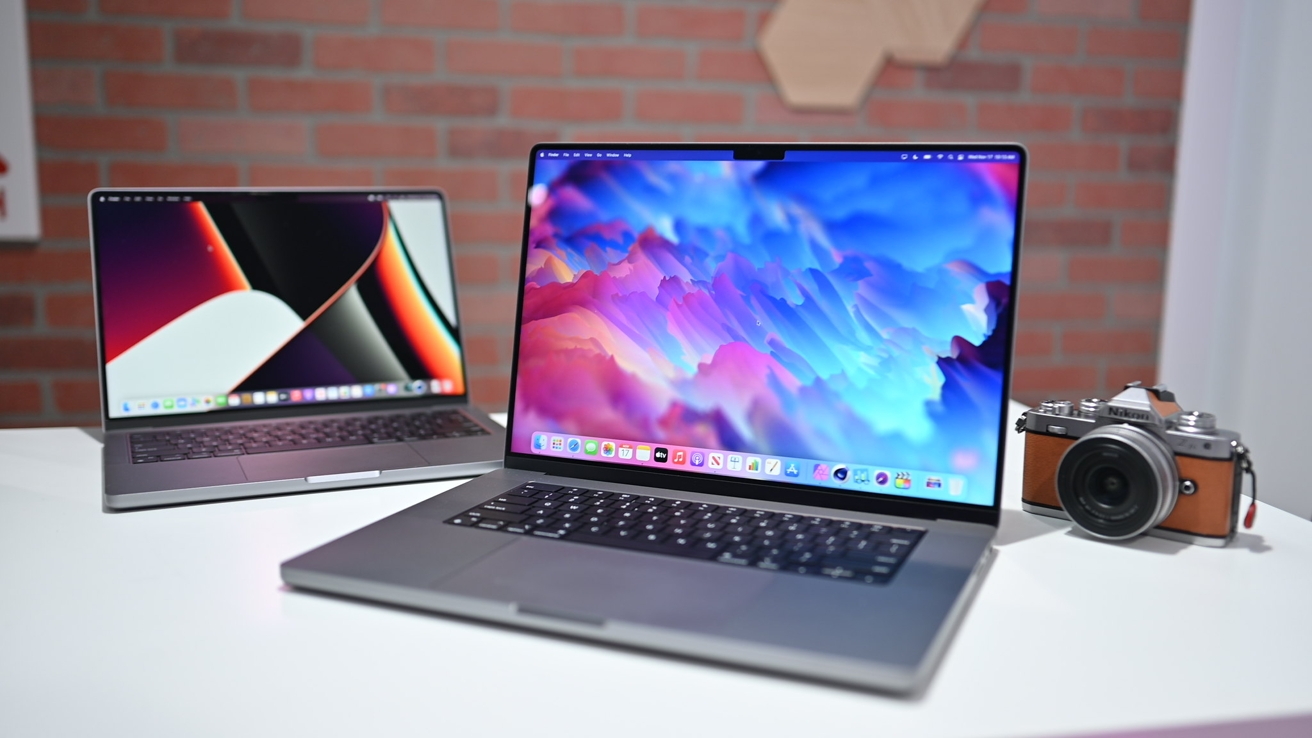 Apple MacBook models
In a note to investors seen by
AppleInsider
, Morgan Stanley lead analyst
Katy Huberty
says that foreign exchange rates and ongoing supply chain issues are likely to limit June quarter upside. That's despite the fact that the
iPhone
is still seeing solid results.
According to Huberty, under-performance in the Mac and Services product categories are "more than offsetting solid iPhone results."
She believes that Apple will post June quarter results that are "within the range of management's directional commentary." More specifically, the analyst forecasts $80.6 billion in revenue, down 1.1% year-over-year.
The iPhone has remained stable through the quarter, with an estimated 46 million shipments in Q3 2022.
However, supply chain checks indicate that the iPad and Mac were significantly impacted by Covid-related lockdowns in China. As such, Huberty is expecting below-seasonal performance in both categories, with iPad down 7% and Mac down 22% quarter-over-quarter.
Weaker App Store performance in the quarter has also led Huberty to cut her Services growth forecast by about 20 basis points.
Combined, Huberty believes these changes will result in June quarter revenues of $80.6 billion, slightly below Wall Street consensus expectations of $82.5 billion.
Looking ahead, Huberty is making only moderate changes to her September quarter forecasts -- including lower her monthly iPhone shipment estimates by 1 million units and raising her September quarter average selling price (ASP) by 4%.
The analyst adds that, from a supply chain perspective, she isn't expecting material revenue headwinds because of normalizing lead times -- a sign that Apple is again reaching supply and demand balance across its hardware lineups.
Huberty has lowered her 12-month Apple price target to $180, down from $185. The new target is based on a 6.2x enterprise value-to-sales (EV/Sales) multiple on Apple's product business and a 6.5 EV/Sales multiple on Apple's services business. That implies a 28.9x target price-to-earnings multiple.
Read on AppleInsider