iPadOS 16 may be delayed until new iPads ship
Posted:
in iPad
edited August 2022
Apple is reportedly not releasing its upcoming
iPadOS 16
software update at the same time as iOS 16 for multiple reasons.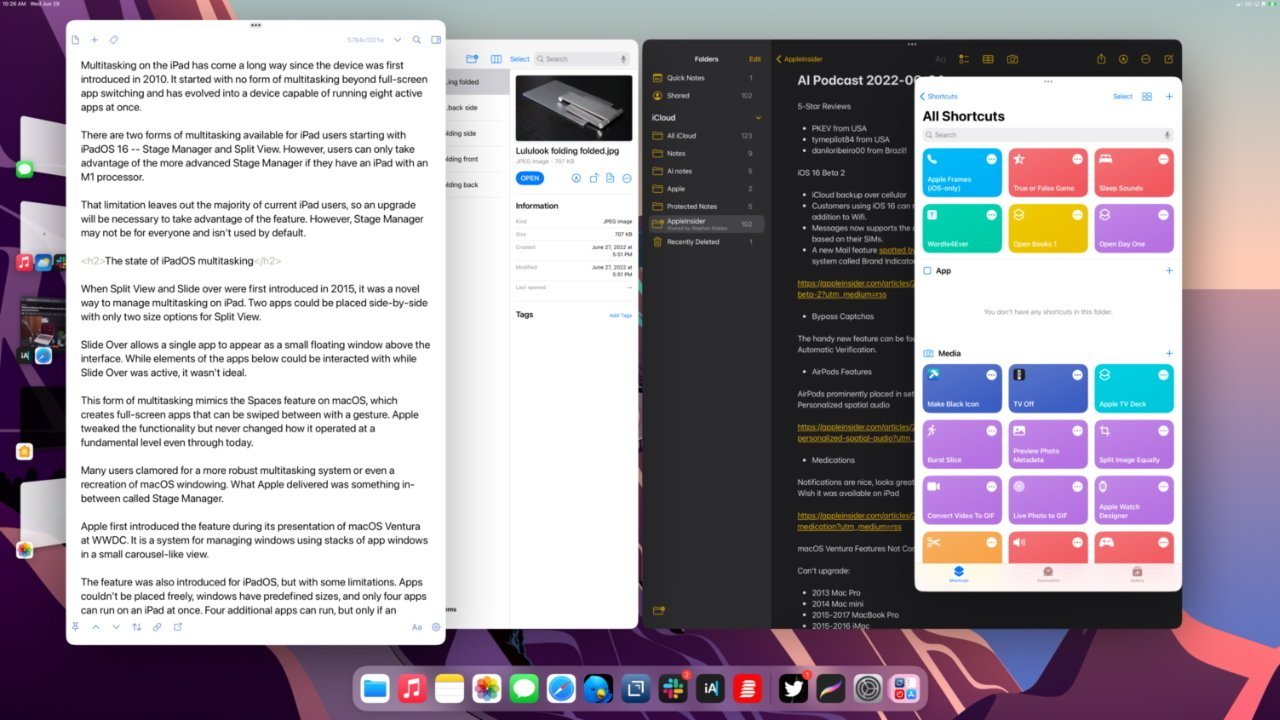 Stage Manager
The company typically releases
iOS
and
iPadOS
updates at the same time, but a new
Bloomberg
report claims that it may take
a different approach
in 2022 by delaying the iPad software update by up to a month.
According to
Bloomberg
, which cited sources familiar with the matter, Apple may not release iPadOS 16 until October because of the "ambitious effort to overhaul" the iPad's multitasking abilities.
Among other features, iPadOS 16 has a new multitasking mechanism called
Stage Manager
that allows users to resize windows, open multiple apps at the same time, and more.
Reportedly, Stage Manager has drawn criticism from beta testers for being buggy and confusing to use. Delaying its release date would allow Apple to focus on releasing iOS first before shifting resources to cleaning up iPadOS 16.
Bloomberg
also claims that Apple's software releases have been behind schedule in 2022, even before the iPadOS delay. For example, Apple kicked off its iOS 16 and iPadOS 16 public beta phase later than it has in past years.
Additionally, pushing the release date of iPadOS 16 would bring its debut closer to the launch of new iPad hardware, which could include an iPad Pro with an M2 chip and an upgraded 10.2-inch iPad with USB-C.
Along with the new multitasking features, iPadOS 16 also adds a stock weather app, improved external display support, and some
Mac
-like abilities for productivity.
Read on AppleInsider