What to expect from Samsung & Google flagship smartphones later in 2022
Apple isn't the only smartphone maker that will debut new models in the second half of 2022. Here's what to expect from Google's and Samsung's upcoming devices.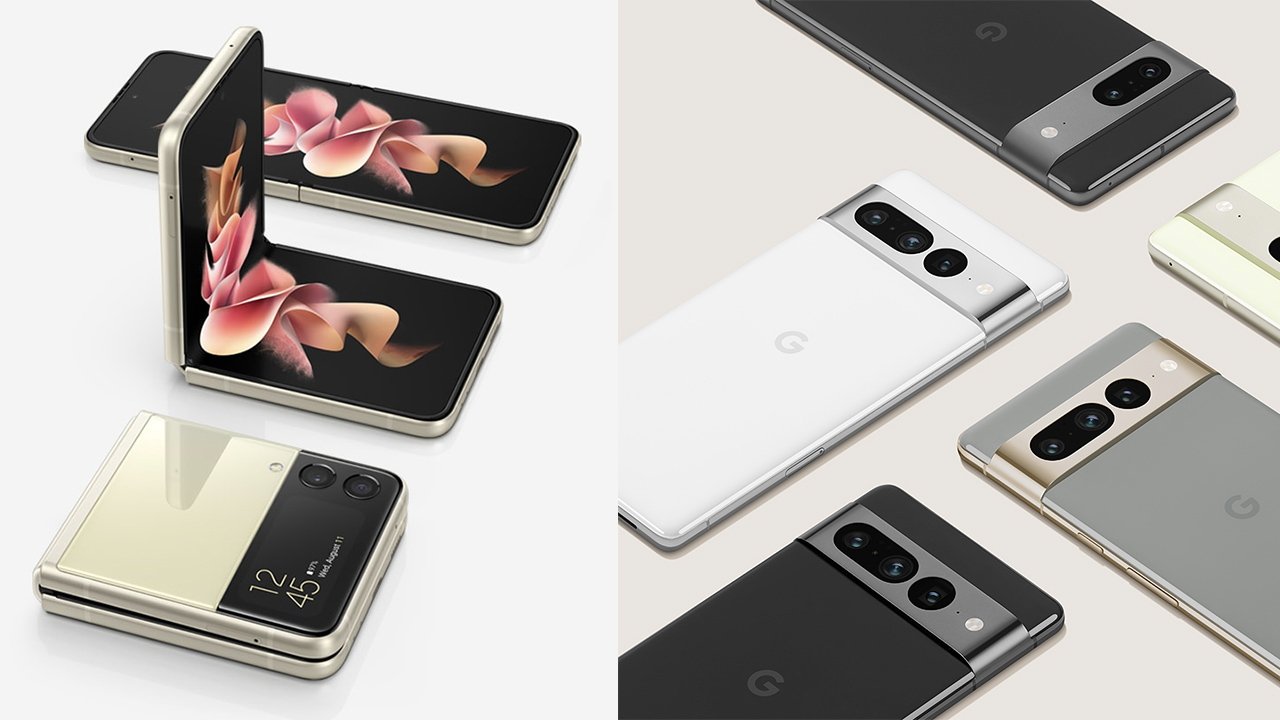 Samsung Galaxy Flip & Google Pixel 7
The latter half of the year is
iPhone
season, with the Cupertino tech giant likely to debut new models in September. However, Samsung has also historically held an event in August, while Google likes to debut its latest Pixel flagships in October.
Industry watchers are expecting Google to unveil its latest Google Pixel 7 lineup. Samsung debuted new flagships earlier in the year, but rumors indicate that it'll release new foldable smartphones in late summer.
Here's what to expect.
Google Pixel 7
Google technically
already unveiled
the Google Pixel 7 lineup back at the Google I/O 2022 conference. However, that was much more of a teaser than an actual product launch.
The company shared few details about the new devices, but it did show off a few renders that all but confirm some design elements of the upcoming models.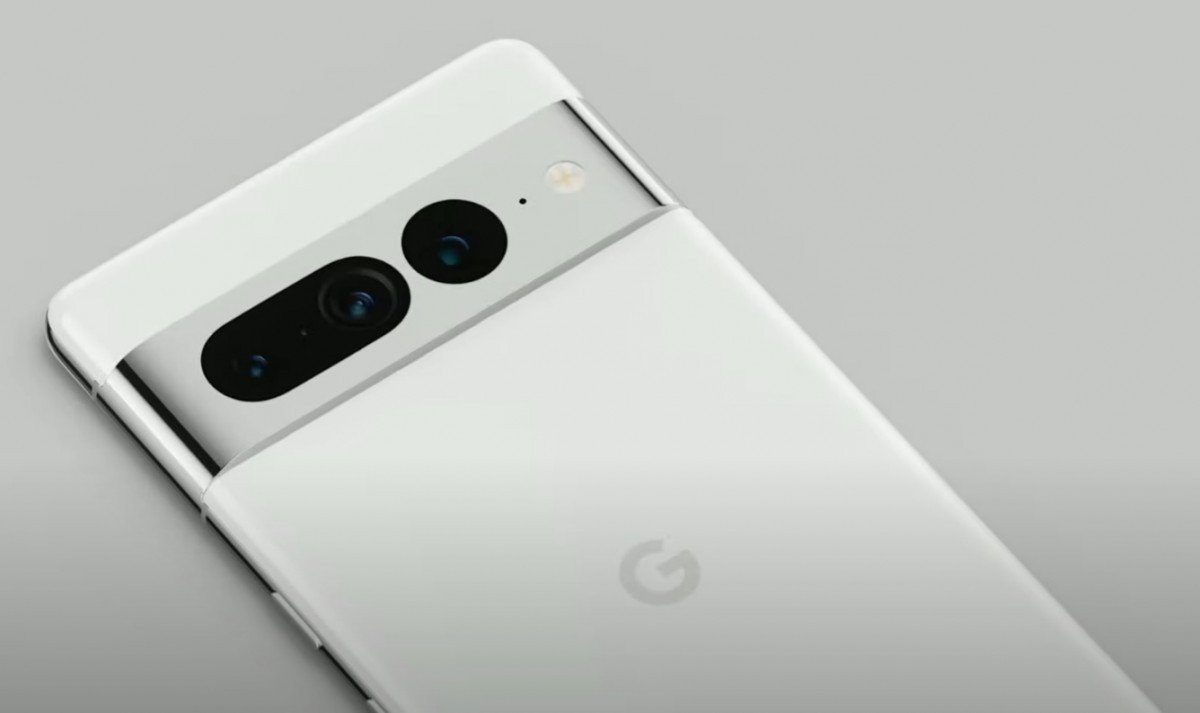 Google Pixel 7
Google Pixel 7 design & features
The Google Pixel 7 is largely expected to sport a second-generation Tensor chip that refreshes the company's in-house silicon.
Google will use a 6.3-inch display for the Pixel 7, and a 6.7-inch display on the higher-tier Pixel 7 Pro. As far as the design, the Google Pixel 7 will continue to use the smartphone design language but could feature a refreshed rear camera bar and front-facing cutout.
The Google Pixel 7 Pro will sport three rear-facing cameras, while the base model Pixel 7 will have two cameras. On the front, for example, the Pixel 7 could have a pill-shaped camera notch, while the Pixel 7 Pro could sport a hole-punch camera cutout.
As far as smaller updates, both models could support 4K video recording on their front-facing selfie cameras, according to some rumors.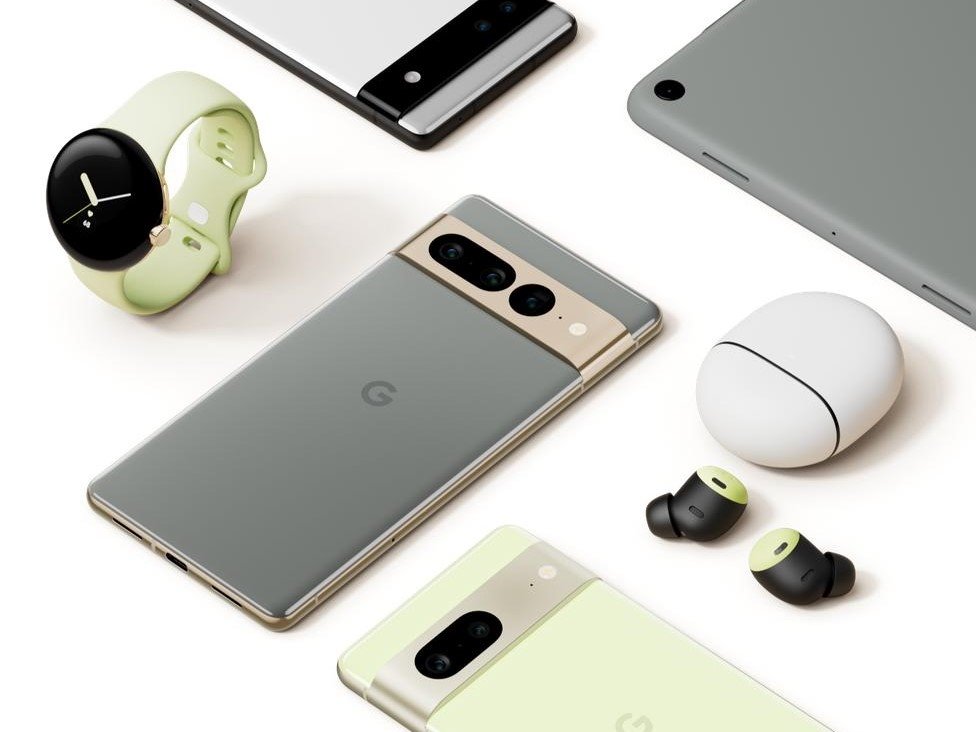 Google Pixel 7
There are also some reports suggesting that Google could unveil an even higher-tier model in the lineup. It isn't clear what it will be called or what features it might pack, but it could be an answer to Apple's and Samsung's highest-end flagships.
Google Pixel 7 release date
It isn't clear when the Google Pixel 7 will drop, but a keynote event sometime in October is likely.
Google has historically held a media event in October to unveil its flagship devices, except for the Pixel 5 announcement in September 2020.
Samsung Galaxy Foldables
Samsung generally releases its primary iPhone competitors earlier in the year than Apple or Google, but it does have an upcoming summer event where it will unveil new devices.
The South Korean smartphone maker has taken to releasing its foldable flagships in the second half of the year. More specifically, it does so in August.
There are two major folding flagship smartphones we expect from Samsung in 2022.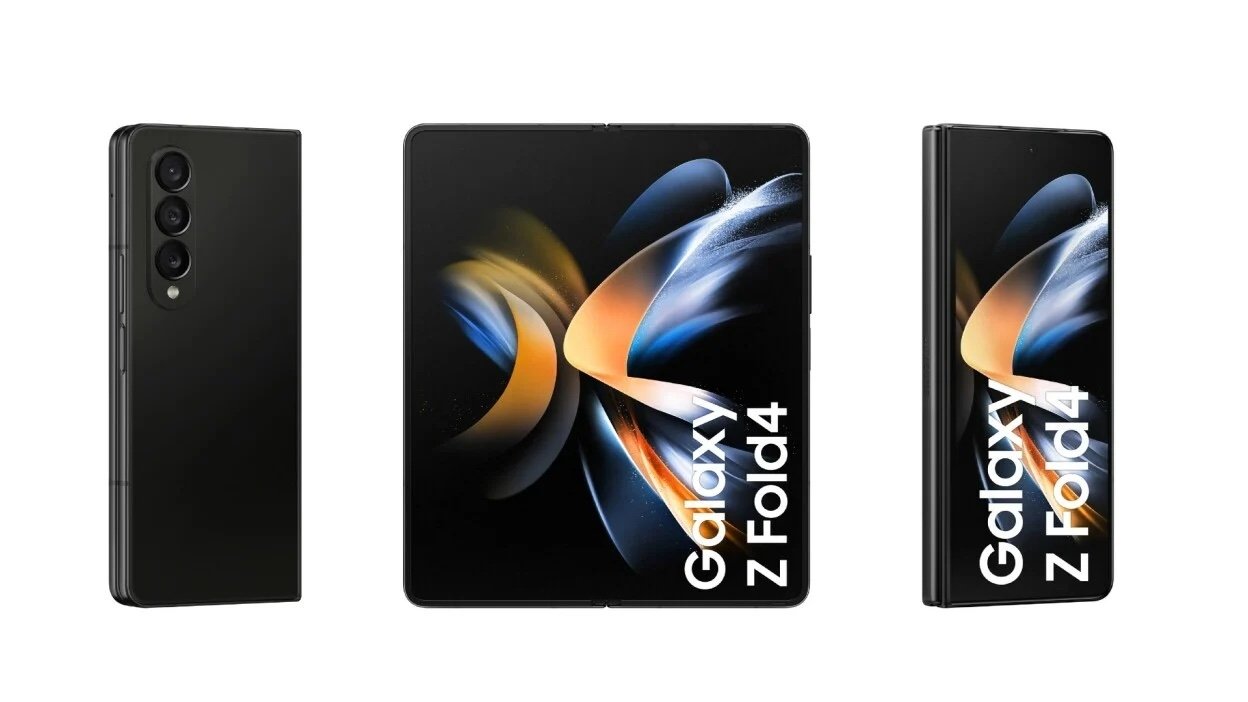 Samsung Galaxy Fold 4 leaked images
Samsung Galaxy Fold 4
The Samsung Galaxy Fold 4 is expected to be the next iteration of the company's foldable flagships, though it'll likely only introduce incremental features.
Compared to the previous-generation
Galaxy Z Fold devices
, the new models will likely have brighter and more durable displays and increased charing speeds.
Leaked renders of the device indicate that it'll largely keep the same design as its predecessors. It's likely that the device will pack upgraded internals, including a new Snapdragon 8 Gen 1 Plus and 12GB of RAM.
Current rumors suggest that the Samsung Galaxy Fold 4 could have a price drop. At the very least, it could keep the pricing of the last generation of Samsung foldable.
Samsung Galaxy Z Flip 4
The smaller Samsung Galaxy Z Flip 4 is also expected to be an incremental update on the company's existing smaller foldable device.
It'll keep the same familiar form factor as the last iteration in the Flip series, but may have a less obtrusive fold crease. The new Galaxy Flip could also sport a redesigned hinge for an overall slimmer chassis.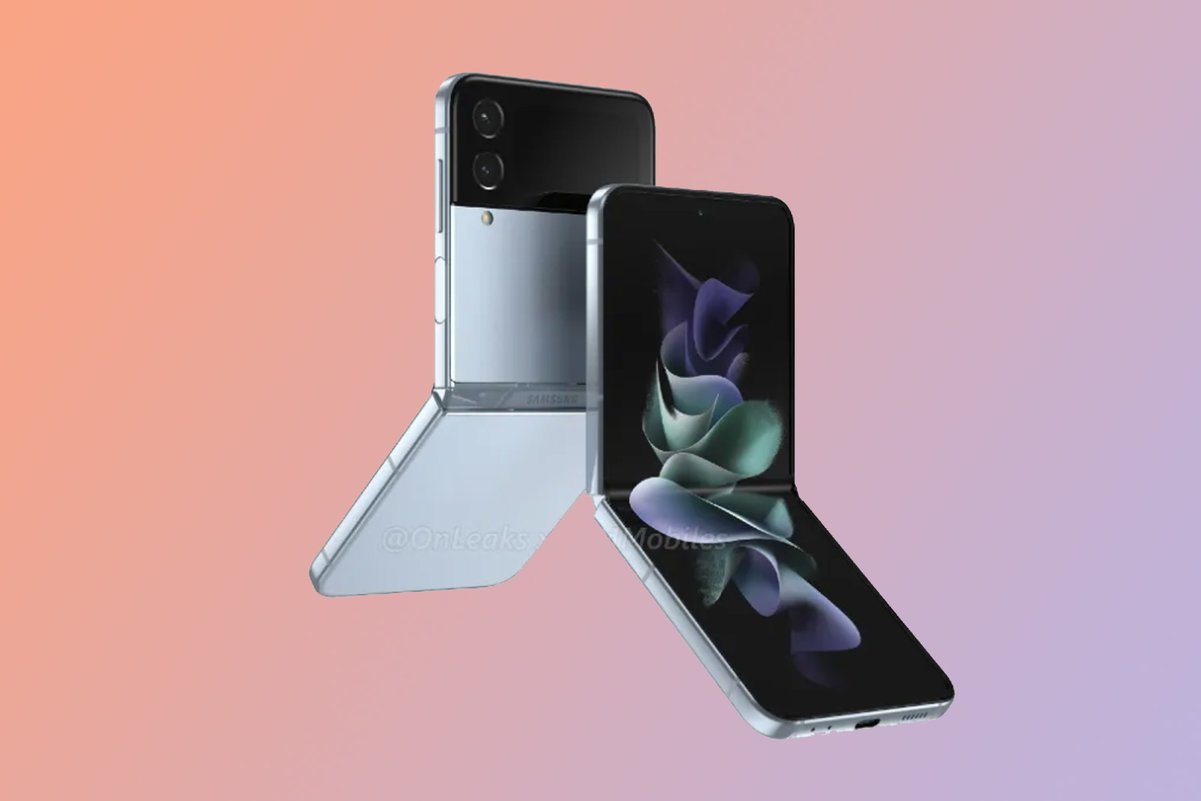 Samsung Galaxy Flip 4. Credit: OnLeaks
Some rumors have suggested that the device could spot an upgraded battery with at least a 3,700 mAh capacity. It may also pack a Snapdragon 8 Gen 1 Plus chipset.
All in all, the Galaxy Z Flip 4 is expected to only introduce improvements to the product lineup. It won't be a major overhaul of the company's compact foldable.
Samsung Galaxy Z Flip & Galaxy Fold 4 release date
The Samsung Galaxy Z Flip 4 and Galaxy Z Fold 4 are expected to be released at the company's upcoming Unpacked event on Aug. 10.
Alongside the new foldable devices, it's likely that Samsung will also unveil new accessories and smartwatches at the keynote.
Read on AppleInsider