Updated 2022 iPad Pro models could use four-pin Smart Connectors
Apple could provide users of the 2022
iPad Pro
with more connectivity to accessories, with a rumor claiming a pair of "four-pin connectors" will be added to the tablet's casing.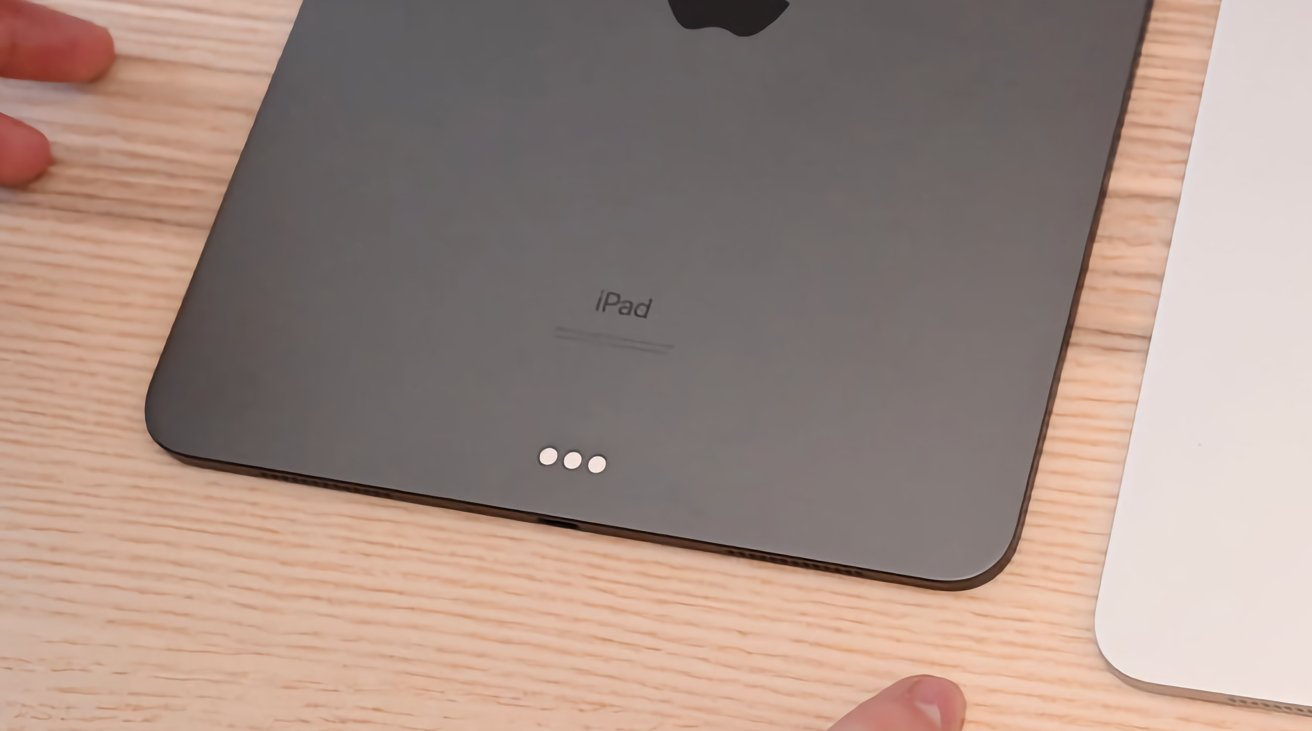 The iPad Pro has a Smart Connector, a row of three exposed pins on the lower rear of the tablet, which is used to connect with hardware such as the
Magic Keyboard
. If a rumor is to be true, the concept could be expanded for the upcoming range of iPad Pro models.
According to Chinese
sources
of
Macotakara
, the general design of the housing of the 6th-gen 12.9-inch iPad Pro and 4th-gen 11-inch iPad Pro will be the same as the current models. However, rather than just offering the usual three-pin Smart Connector, Apple instead plans to use two "four-pin" connectors instead.
The report claims the new connector type will be located at the top and the bottom of the iPad Pro, but stops short of saying exactly where they will be positioned.
It remains to be seen what the extra pin could be used for as part of a connection, given Apple's existing pin-based connectors. The report reasons that the extra pin could help with power transfers between the iPad Pro and a connected accessory.
The current Smart Connector's use of three pins may mean the new connectors won't be compatible with three-pin accessories.
MagSafe
, another pin-based connector used in the
MacBook Pro
, uses five pins.
While the number of pins in the rumor may be questionable, having two connectors does offer the potential for smaller accessories to be attached, one at either end of the tablet.
Read on AppleInsider