Steve Jobs' turtleneck designer Issey Miyake dies aged 84
Issey Miyake, the designer known for
Steve Jobs'
iconic black turtleneck, has died.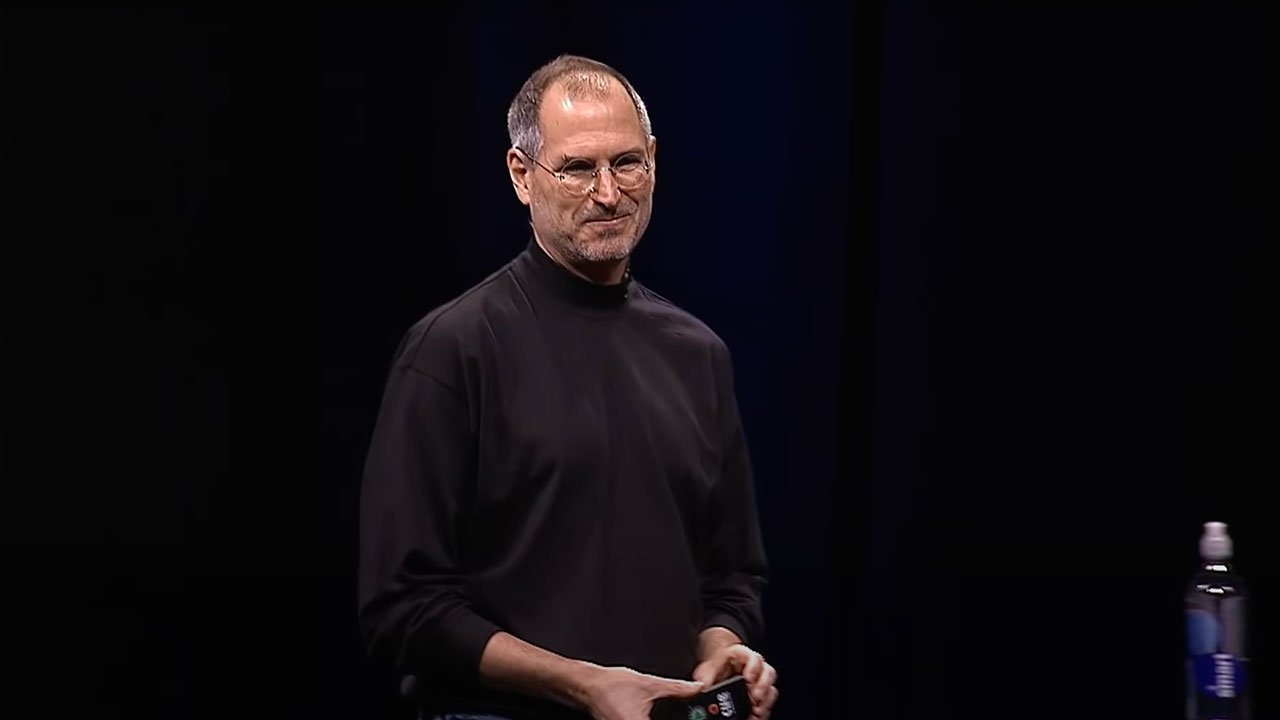 Apple co-founder and former CEO Steve Jobs in an Issey Miyake turtleneck.
The fashion designer died on August 5, after a long battle with liver cancer. Born in Hiroshima, Japan in April 1938, Miyake lived until the age of 84.
Few other details were released about his passing. While the designer wished that a public memorial ceremony wouldn't be held, a funeral service for his family and close friends has already taken place.
A student of graphic design at the Tama Art University in Tokyo and clothing design in Paris, he had ambitions to become a dancer or take part in athletics, before discovering fashion from his sister's magazines. Those ambitions would go on to inform his design work.
He worked with other major designers in Paris, including Guy Laroche and Hubert de Givenchy, before moving to New York then back to Tokyo in 1970.
Miyake is best known as a fashion designer that embraced pleats in his work. Putting fabrics between paper layers and putting them into a heat press so that the pleated shape remains, Miyake's technique helped him rise in prominence in the late '80s.
Miyake went on to found multiple fashion lines, encompassing everything from mens and women's clothing to accessories, such as bags and fragrances.
He received international acclaim for his designs, including the Legion of Honor from the French government in 2016. He was also the first fashion designer to be awarded the Kyoto Prize in Arts and Philosophy for his life's work in 2006.
Miyake moved to retire in 1997, shifting his focus toward research.
Despite being a prolific designer, with a wide array of work, arguably his most well-known item was one adopted by Steve Jobs in the '80s.
Becoming friends with the Apple co-founder, Jobs asked Miyake in the early 1980s to produce black turtlenecks. Steve was given over 100 turtlenecks, which he adopted and used in his public life at the head of Apple.
The garment became iconic, a signature item for the man, and a look that was copied and parodied. Theranos founder Elizabeth Holmes, an ardent fan of Jobs,
took to wearing
black turtlenecks to act more like her hero.
While born and raised in Hiroshima, witnessing the atomic bomb at seven years old, Miyake declined to talk about the monumental act. Writing to the New York Times in 2009 to get then-U.S. President Barack Obama to visit Hiroshima, he admitted he didn't want to become "the designer who survived" the bomb.
Read on AppleInsider