Spigen Enzo leather case review: Luxury iPhone 13 protection at a price
Posted:
in iPhone
edited August 2022
The Spigen brand is most oft known for its budget-friendly array of cases. Its new luxurious Enzo
iPhone 13
model proves that the case maker has a few more tricks up its sleeve.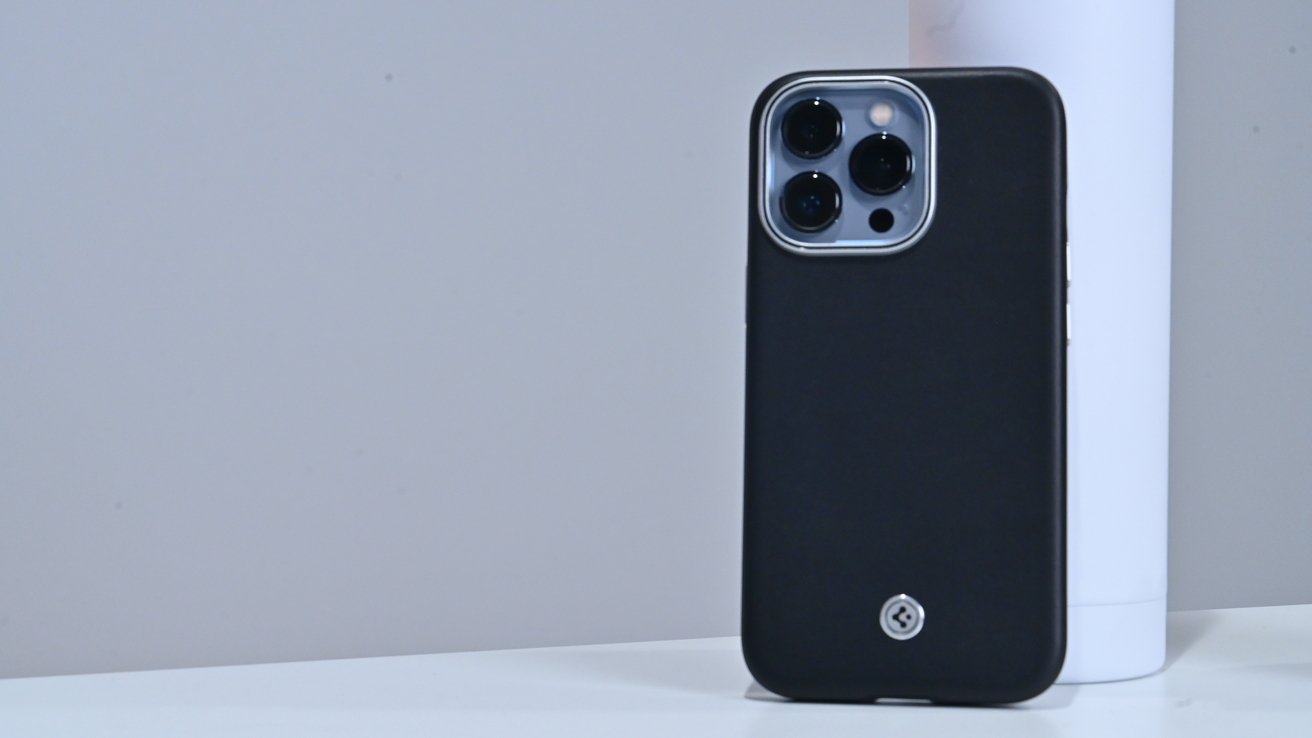 Spigen Enzo case
There's a good chance you've heard of Spigen before. It's a widely popular brand of affordable cases that has sold more than 50 million worldwide. There are unique options with built-in wallets, extra grip, and superb protection.
The Italian-inspired Enzo case features a level of craftsmanship we've not seen before and is certainly a luxury product. Rather than rolling off a production line like hot cakes, Spigen can only produce 50 cases per week while ensuring the level of desired quality.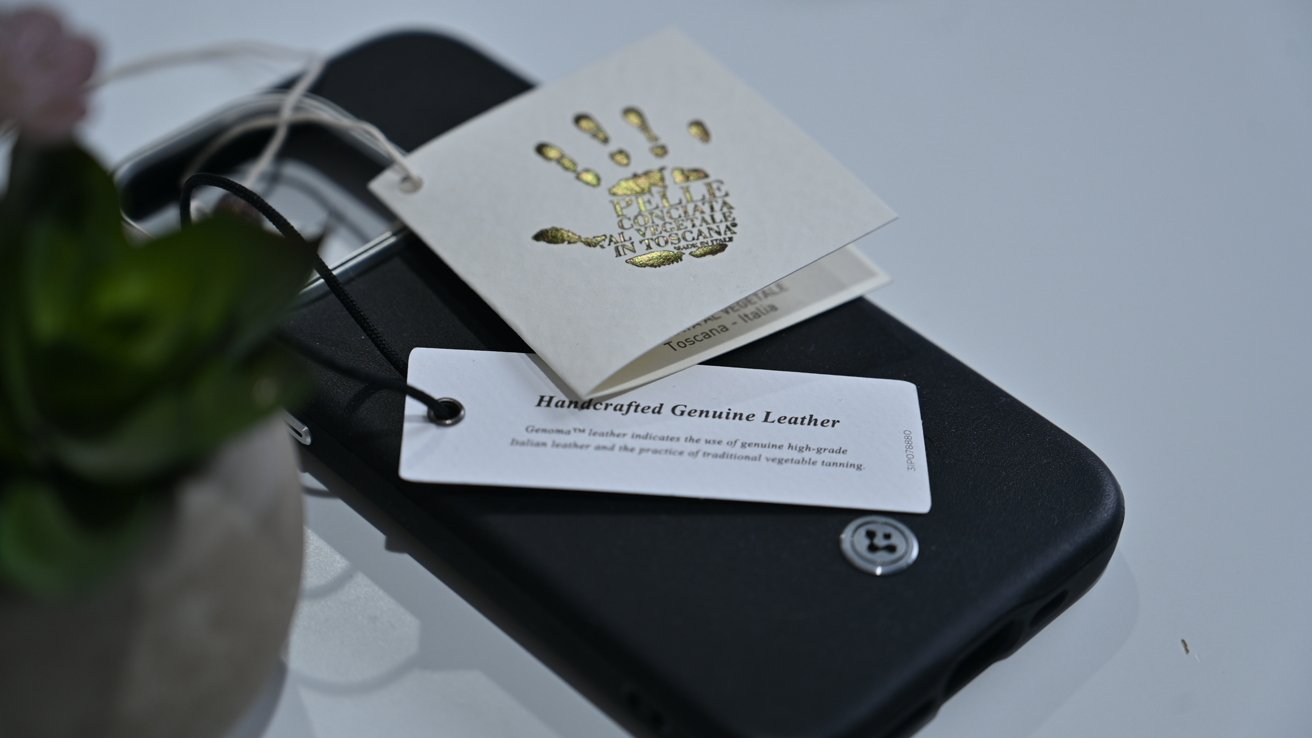 Quality certificates on the new case
The Enzo case arrives in a bespoke box. As you open the box, you'll find your Enzo case wrapped in tissue paper alongside a hand-numbered certificate of authenticity. You'll also have a pair of quality tags locked to the case to bolster its provenance.
Intricate construction
The Enzo case is exceptionally slim yet comprised of several layers that culminate in a compact yet protective cover.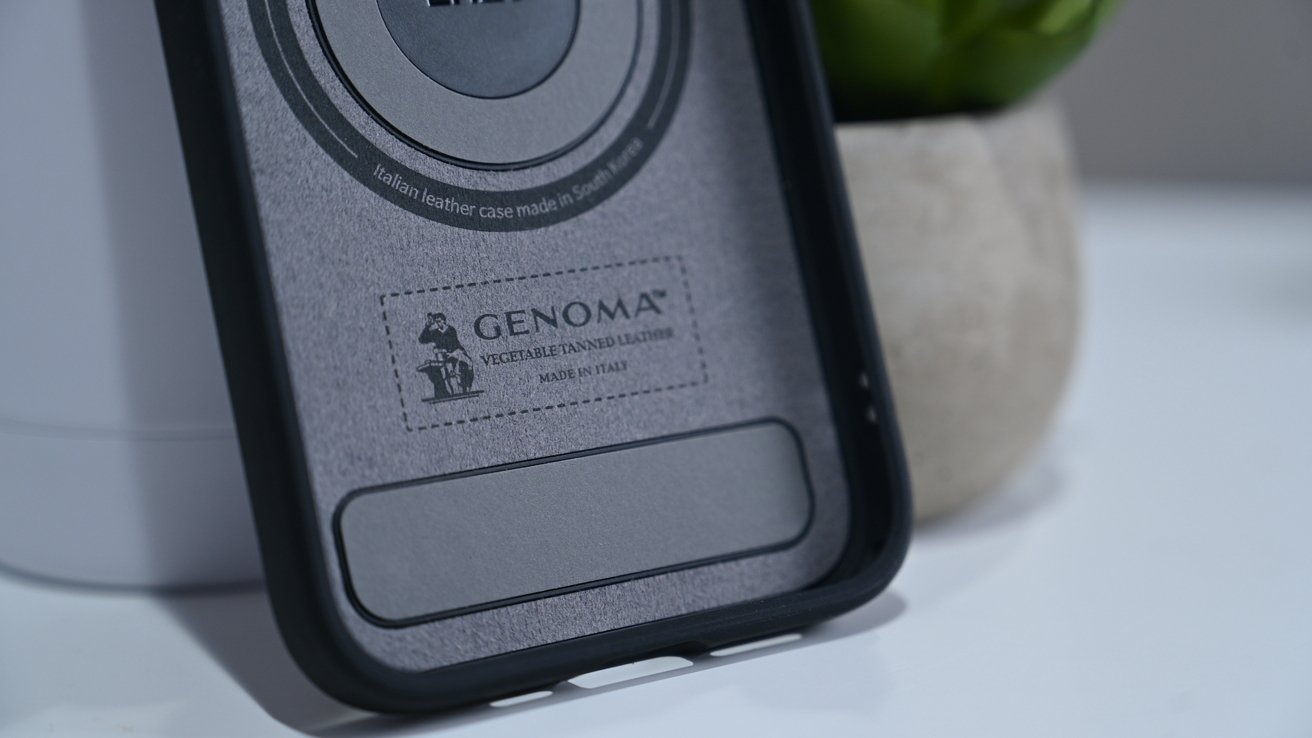 Genoma leather mark
On the inside is a layer of suede that nestles against your phone. It's stamped with the leather brand and the magnetic ring location. The body is made from polycarbonate to provide a rigid frame.
Around the edge is a polyurethane bumper. This bumper has air pockets in the corners that act as airbags in the case of a drop. The Enzo case promises four feet of drop protection thanks to the frame and bumper.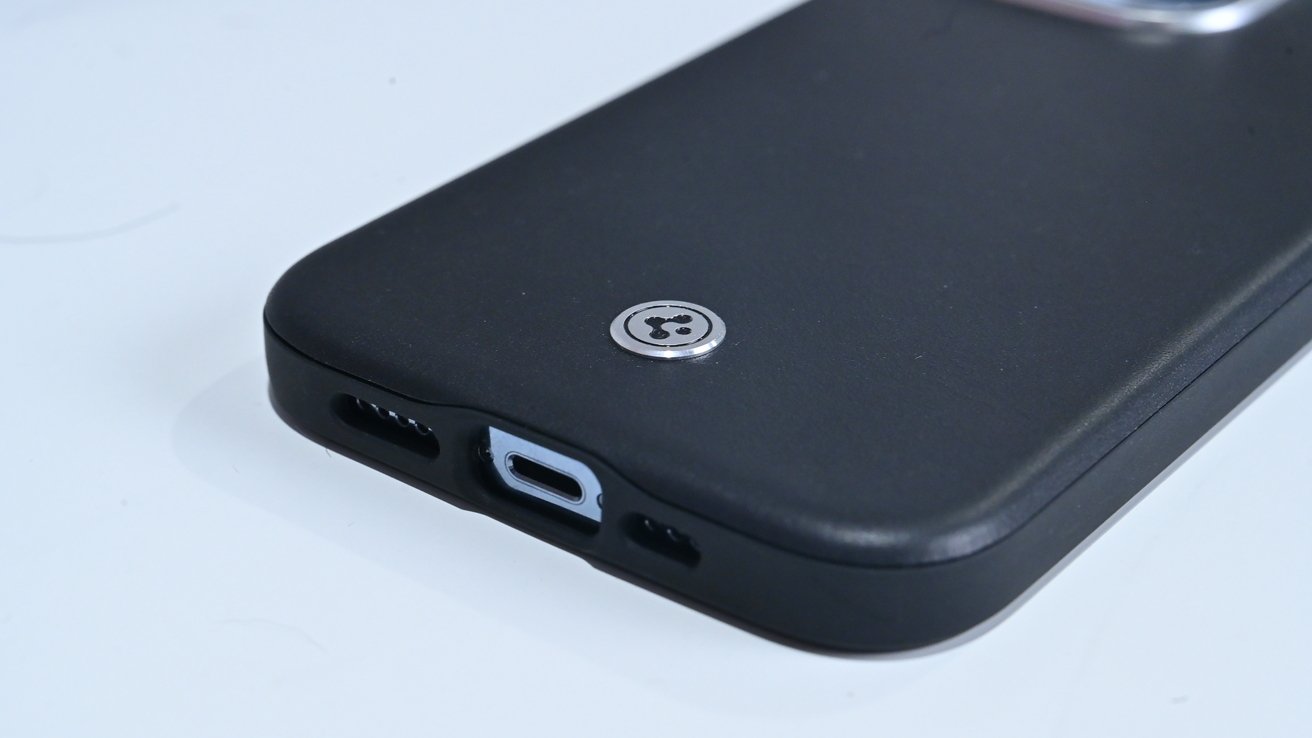 Spigen logo on the Italian leather
It ends with fine Italian leather on the exterior. The leather doesn't wrap around the sides but just covers the back. This is due to the improved drop protection properties of the bumper versus the added bulb of wrapping it in leather.
Spigen says they use genuine Genoma leather from Italy. A cursory Google search doesn't yield much information on this leather itself -- perhaps it is Spigen's own brand of leather, but Spigen does provide some additional details.
The leather is ethically-sourced, full-grain leather that is vegetable tanned without using any chemical dyes in Tuscany, Italy. We can't verify any of that, but the leather does feel high-quality with no blemishes.
When you touch the leather, it feels very soft and smooth but not too soft as to promote scratches.
Like all high-quality leather goods, the case should develop a unique patina based on your daily use. This is one of our favorite aspects of leather cases, as no two will ever look the same.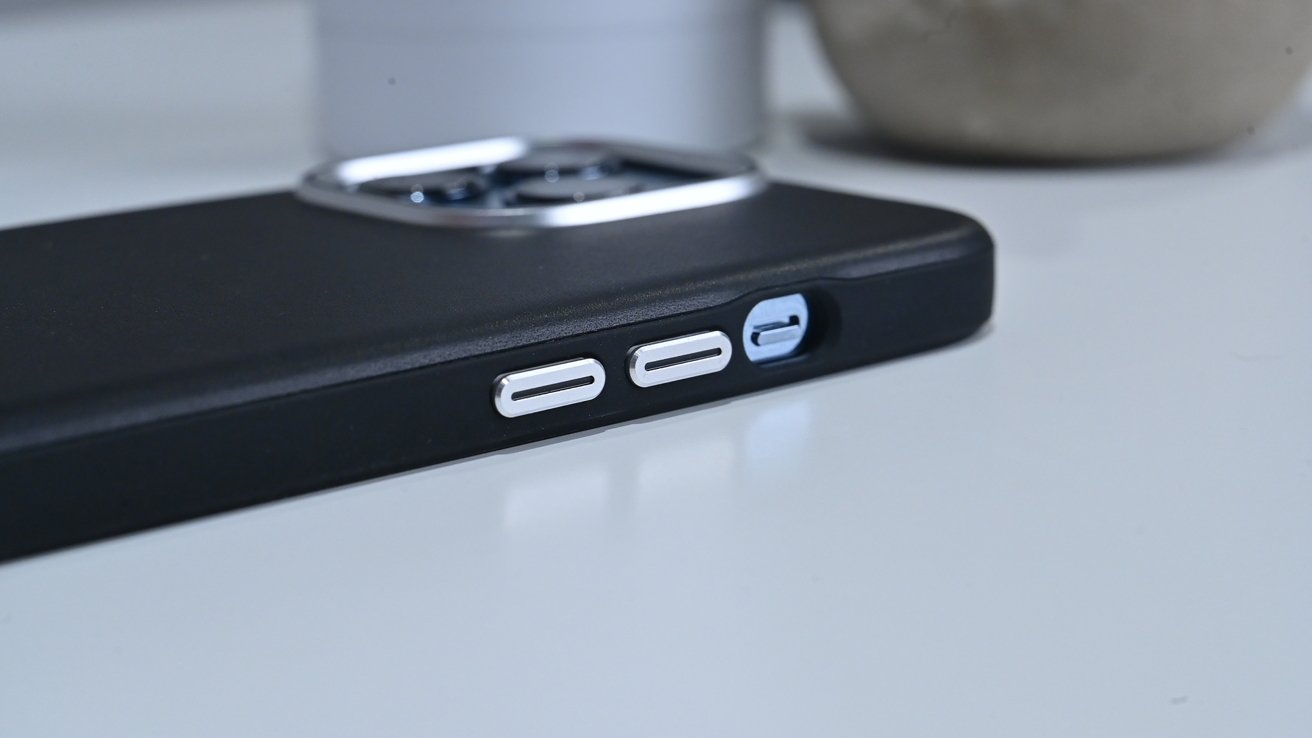 Anodized aluminum buttons
Each button is endowed with anodized aluminum to make them easier to press. These covers are silver, contrasting the black leather.
Most leather cases cover the buttons in more leather, which reduces the tactility of the buttons and fosters a subpar experience. Apple uses anodized aluminum buttons on its
iPhone
cases, and we have a similar level of quality here.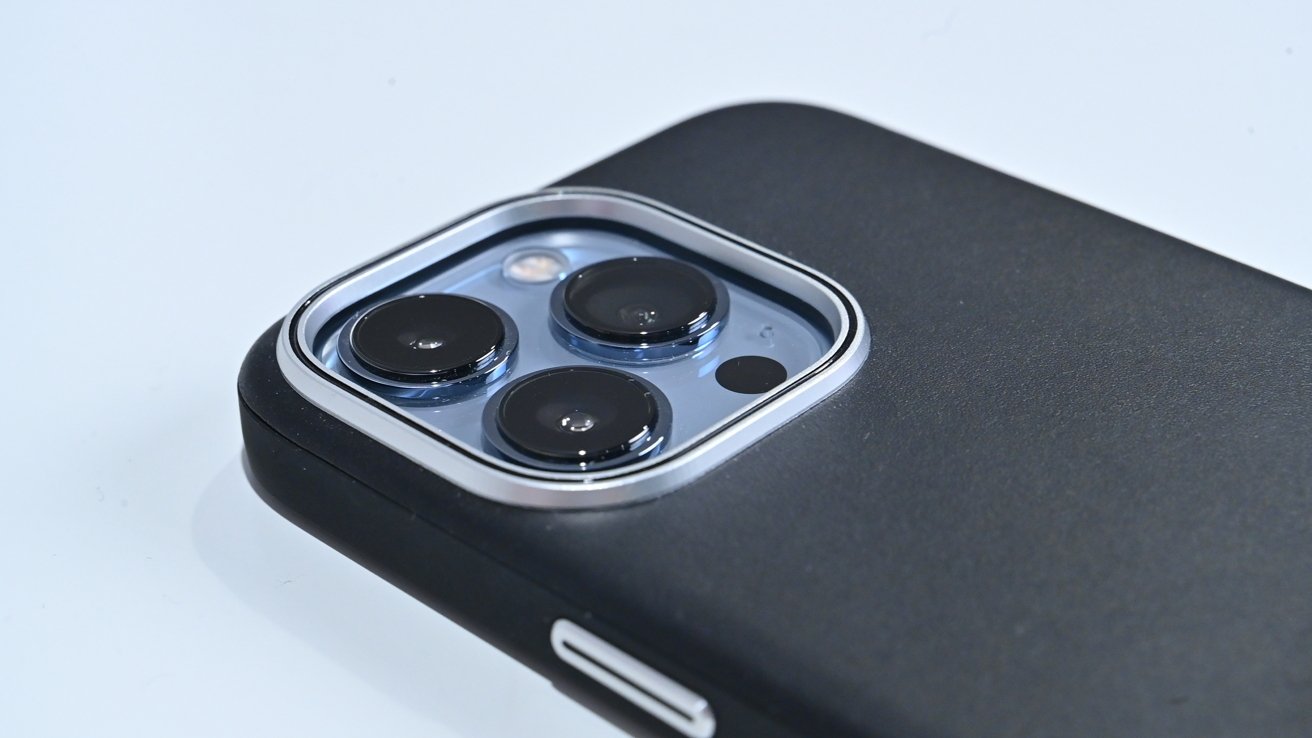 Aluminum ring around the camera
Aside from the buttons, there is an aluminum ring around the camera module.
Using the Enzo case
Along with the case, Spigen includes a wrist strap for the phone. It secures with vinyl string to the lower-right corner to a built-in anchor point.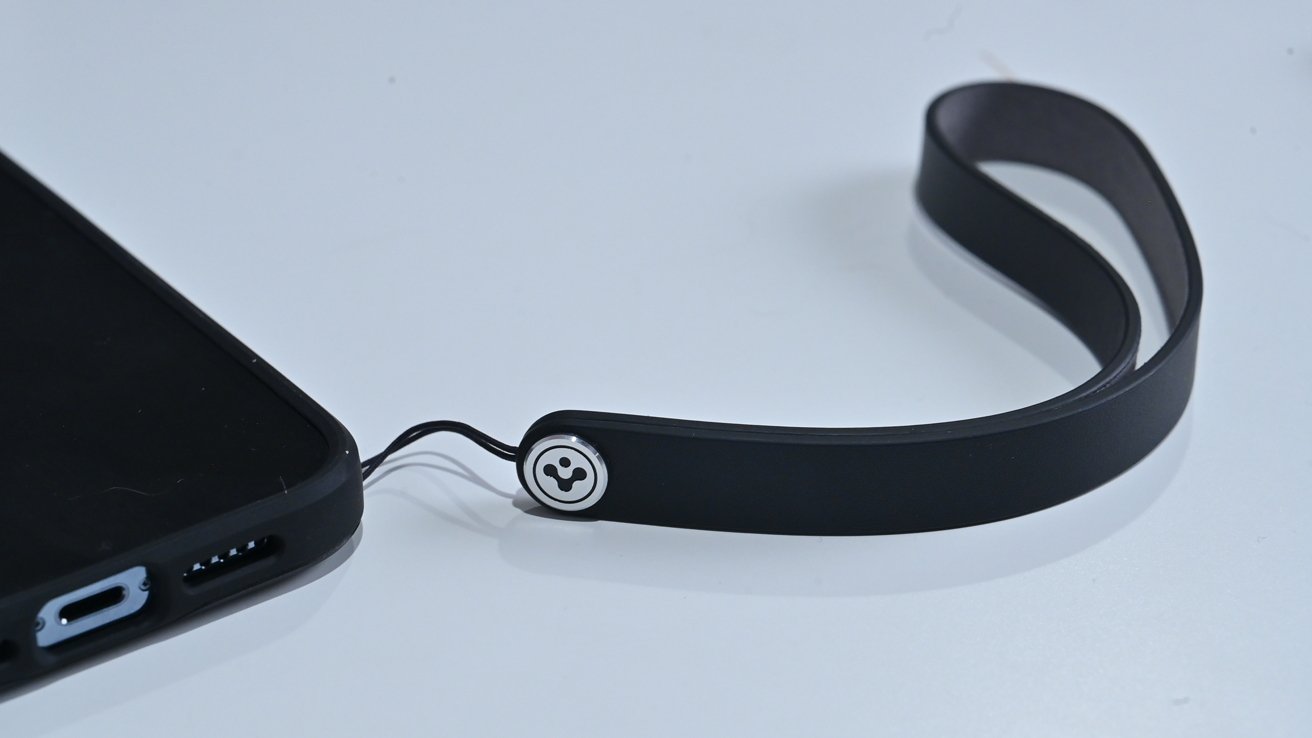 Removable leather strap
The lanyard is leather with a suede lining, just like the case itself. Most times, if case manufacturers include a lanyard with their phone cases, they'll cheap out. It's nice to see the same case quality extend to its accessory.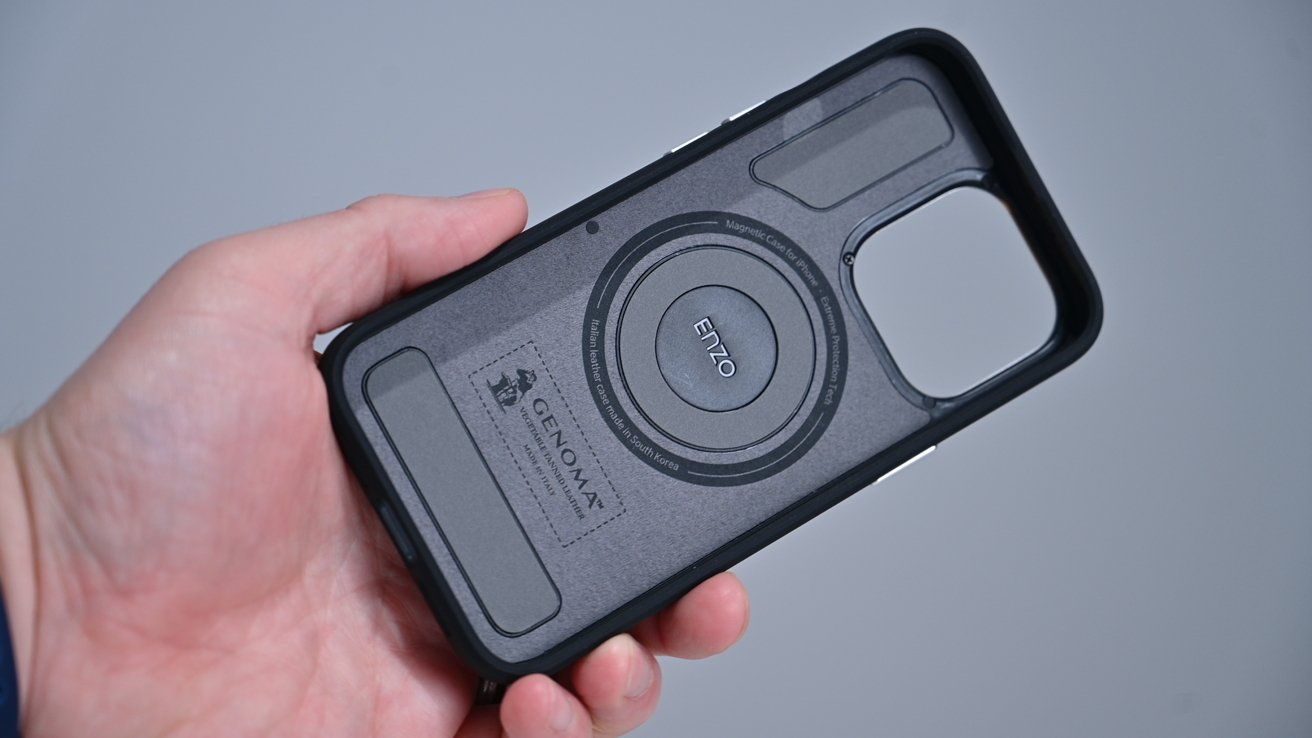 MagSafe ring on the inside of the Enzo case
We already mentioned that the Enzo case supports
MagSafe
, as is evident by the magnet denotation inside the case. This means any
MagSafe
accessory will work.
In our testing, we tried various MagSafe chargers, MagSafe wallets, stands, and mounts. All held just fine. The connection was solid and secure, and the leather slides less than the metal of a naked iPhone.
Should you buy the Spigen Enzo case?
For most users, there's no need to buy the Spigen Enzo case.
Don't get us wrong. We very much love the quality of this case. It's impeccable. But with a price tag of $150, there are plenty of other great cases you could opt for.
If you're willing and able to spend that kind of cash on an iPhone case, by all means, the Spigen Enzo is a worthy choice. The fit is perfect, the materials are second-to-none, and it feels great to hold.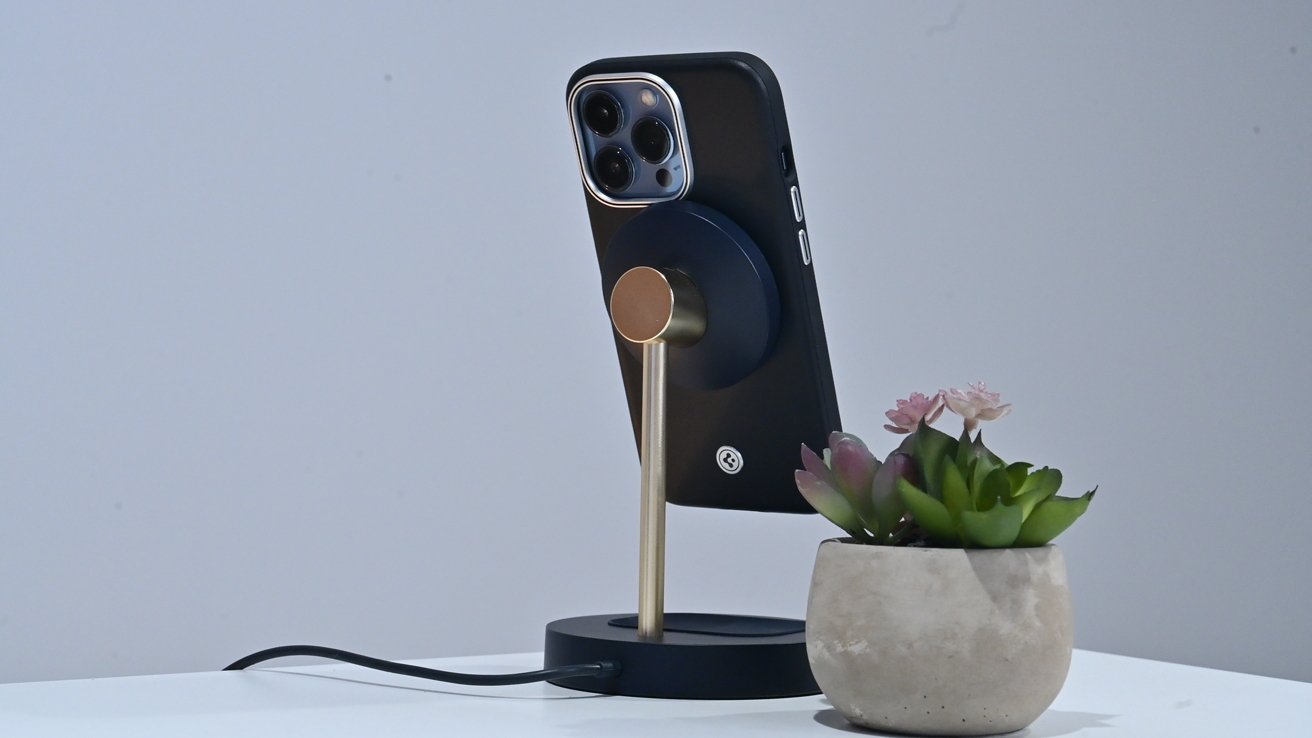 Spigen Enzo case on a MagSafe charger
It's impressive to see Spigen pull out all the stops on this high-end case that differs so drastically from the usual plastic shells it pumps out year-after-year. We hope Spigen feels empowered by how excellent this case is to explore other high-end options.
Hopefully, next time they come in just a bit more affordable so more users can experience them.
Spigen Enzo case pros
Incredible quality in craftsmanship and materials
Fits our iPhone 13 Pro like a glove
Metal buttons add a nice touch and contrast to the black leather
Premium experience from the unboxing, to the certificate, to the product
Highlights Spigen's expertise as a case manufacturer
Supports MagSafe
Includes leather wrist strap
Spigen Enzo case cons
Price tag puts it out of reach for many
Wish the lanyard was easier to remove
Rating: 3.5 out of 5
Where to buy
Grab the Spigen Enzo case
on Amazon for $!49.99
.
Read on AppleInsider