GarageBand adds new Katy Perry, Seventeen 'Remix Sessions'
Apple's music app GarageBand for
iOS
and iPadOS has gained new DJ sessions based around Katy Perry and K-Pop group Seventeen.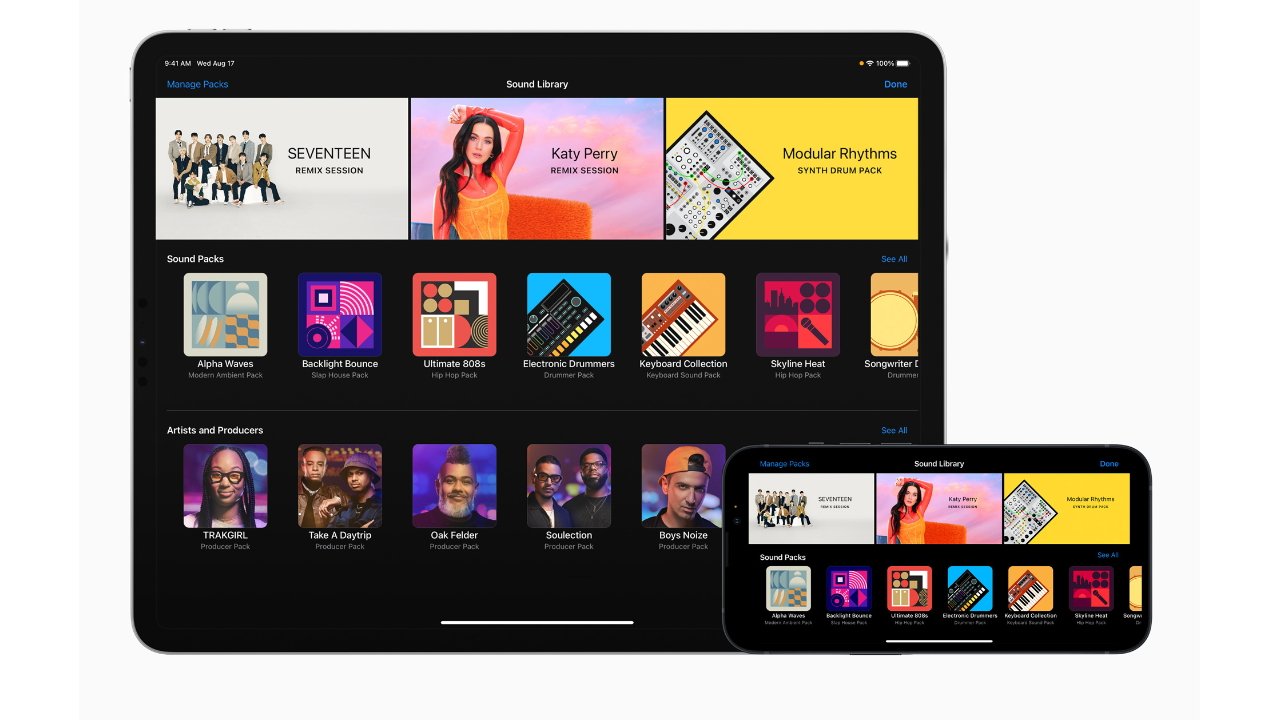 Apple has previously updated GarageBand for iOS and
iPadOS
to include "sound packs" from the likes of Lady Gaga. Now two free downloads for the app have been released to provide users with the ability to learn how to mix two songs.
The elements that make up both "Harleys in Hawaii," by Katy Perry, and "Darl+ing," by Seventeen, are now available in the GarageBand Sound Library.
"Using GarageBand's popular Live Loops interface to remix, anyone can quickly rearrange and add new elements to the songs," says Apple, "while keeping everything in sync with tempo and key -- no music theory expertise required."
"We love sharing the music-making experience with our fans," said Woozi from Seventeen. "We've used GarageBand for years, so it's an honor to collaborate with Apple on our Remix Session in GarageBand. "
"We hope everyone will have fun remixing our song Darl+ing' with their own sense of style," continued Woozi, "and we can't wait for Carats to share their final remixes with us and the rest of the world when they're done."
As well as being made available for all GarageBand users on iOS and iPadOS, Katy Perry's "Harleys in Hawaii" is the subject of new in-person Today at Apple sessions. Initially scheduled to run on August 22, 2022, in multiple Apple Stores worldwide, "Music Skills: Remix Katy Perry" will show how to use GarageBand features in depth.
Previously, Seventeen's "Darl+ing" was also the subject of a Today at Apple session, this time specifically
promoting the opening
of the Apple Myeongdong store in South Korea.
Read on AppleInsider