Apple spotlights how Chicago's 'Photography for All' centers on the iPad
Posted:
in iPad
edited August 2022
Chicago Lighthouse's Apple-supported "Photography for All" program sees visually-impaired participants provided with an
iPad Air
, Magic Keyboard, and Apple Pencil.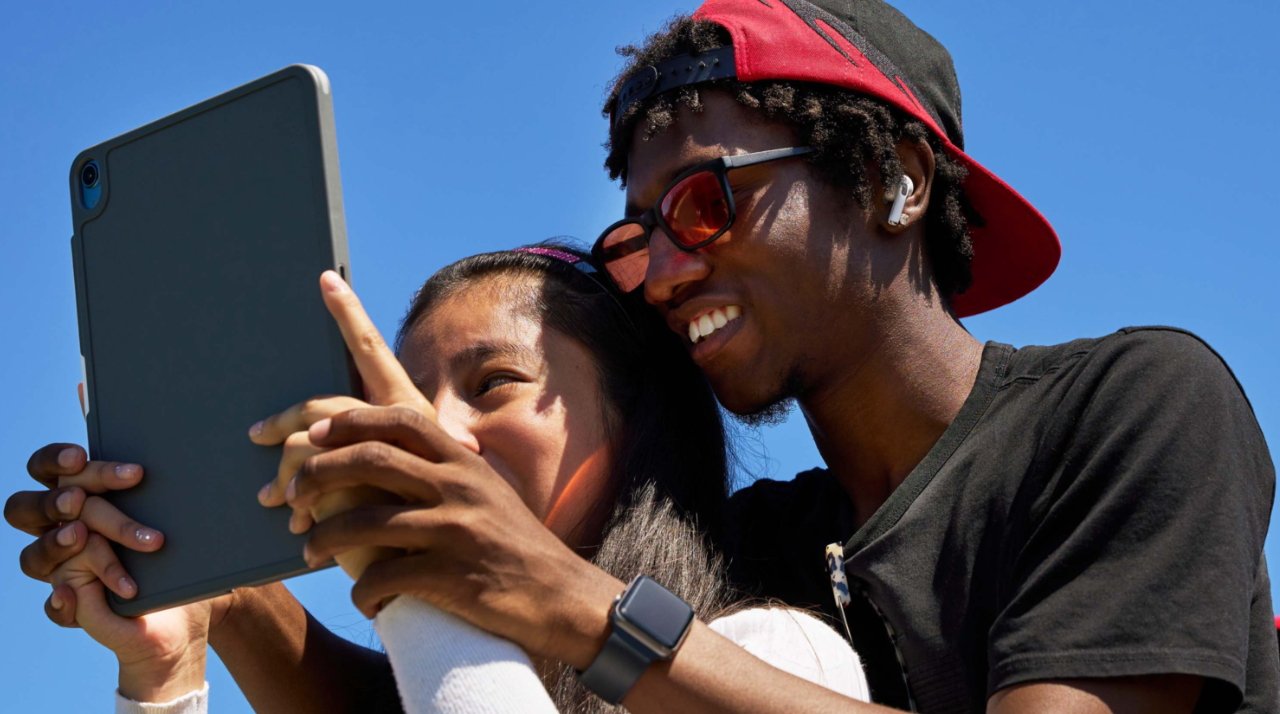 "Photography for All" is a part of the city's One Summer Chicago youth employment program. Apple says that it provides people aged 14 to 24 with job opportunities, internships, and training at organizations across Chicago. As well as specific job training, the program sets out to give young low-vision and blind people much-needed personal skills.
"Confidence and self-esteem are hard -- or I thought would be hard -- to zoom in and teach," Lisa Davis, former director of One Summer Chicago who created the Photography for All idea, told Apple. "But this program helped them open up and expose their confidence. It takes away the idea that they can't do this."
Apple has been supporting the city's project since 2017, and this year over 200 people participated in Apple-supported opportunities across photography, videography, game design, coding, app development, and AR.
"Photography for All" is a six-week program teaching the technicalities of photography, but also giving them tools to, as Apple describes it, "help them navigate the world independently and confidently."
As well as being provided with Apple devices, the participants were also given training by Apple experts on a range of topics including accessibility features. Those included the Zoom feature that magnifies images on screen.
"Before I discovered Zoom, I'd just hold my phone up all the way to my face," 18-year-old Adetokunbo "Toks" Opeifa told Apple. She's been diagnosed with cone-rod dystrophy, a retinal disorder that means she will have progressive vision loss. "This way I can actually see better."
"I like when pictures tell a story," she continued. "This program is a nice starting point for writing actual scripts because I'm learning [how] to actually portray visuals."
Later in August, 2022, Opeifa will be joining Chapman University, California, where she is to study screenwriting.
"I never get to see myself represented in television as a Black woman who is also a visually impaired, legally blind individual," she said. "Television is a way for people to see themselves in different lights and different identities."
"All of the kids feel that they have expanded their ability to feel that they can travel anywhere, go to places they've never been before," says Shelle Hamer, The Chicago Lighthouse's director of youth transition. "The training they received on the accessibility features available on their iPhone and iPad has given them the confidence to navigate the city and feel independent in traveling around unfamiliar areas on their own."
Apple's accessibility features in iOS are
award-winning
. The company has also
already revealed
forthcoming accessibility features for
iOS 16
, including live captioning.
Read on AppleInsider