Architectural honeycomb Serena Shades by Lutron review: A great HomeKit addition
As a recent addition to the Serena Shades by Lutron lineup, the new architectural honeycomb shades are an essential part of any
HomeKit
smart home.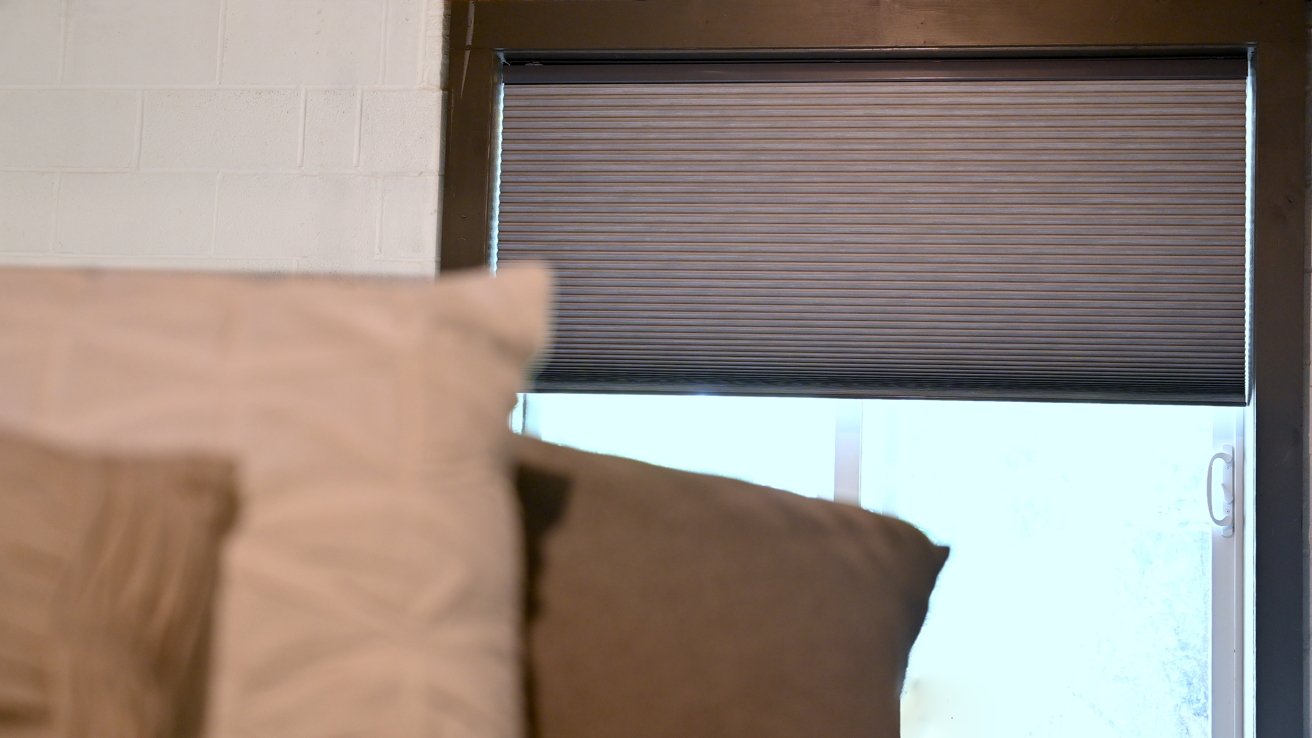 Serena Shades added to our sliding doors
We're big fans of HomeKit and of all the various accessories we've added to our home, smart shades have been one of our favorites. We've slowly outfitted almost all the windows in our home with them to allow easy control and to let in more natural light.
The most recent shades are the architectural honeycomb shades from Serena Shades by Lutron.
Design your shades
Lutron has a whole build-your-own system for designing your perfect shades. Choose the power option, fascia design, and material.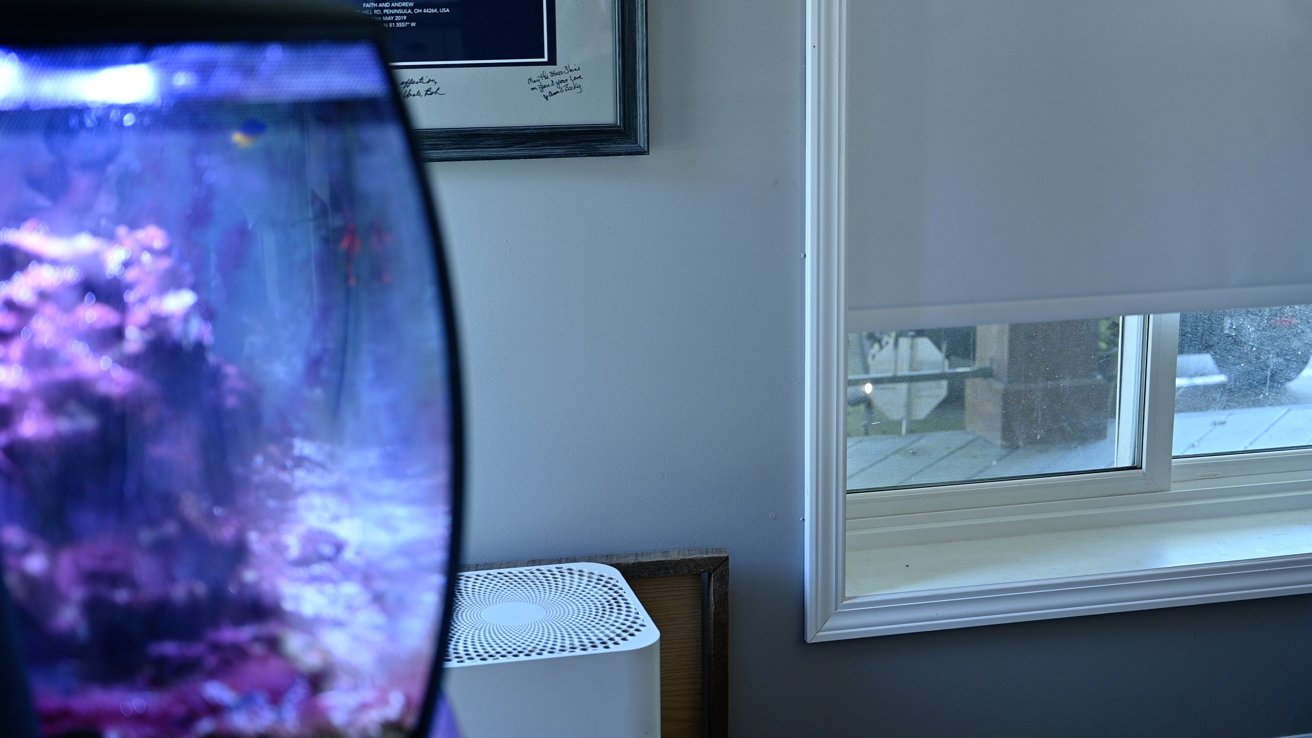 Roller shades in our living room
For the honeycomb shades, you have single-wall, double-wall, and blackout options to choose from. Then you're given a host of colors to winnow down. For our new shades, we chose a dark blue color with a heathered effect.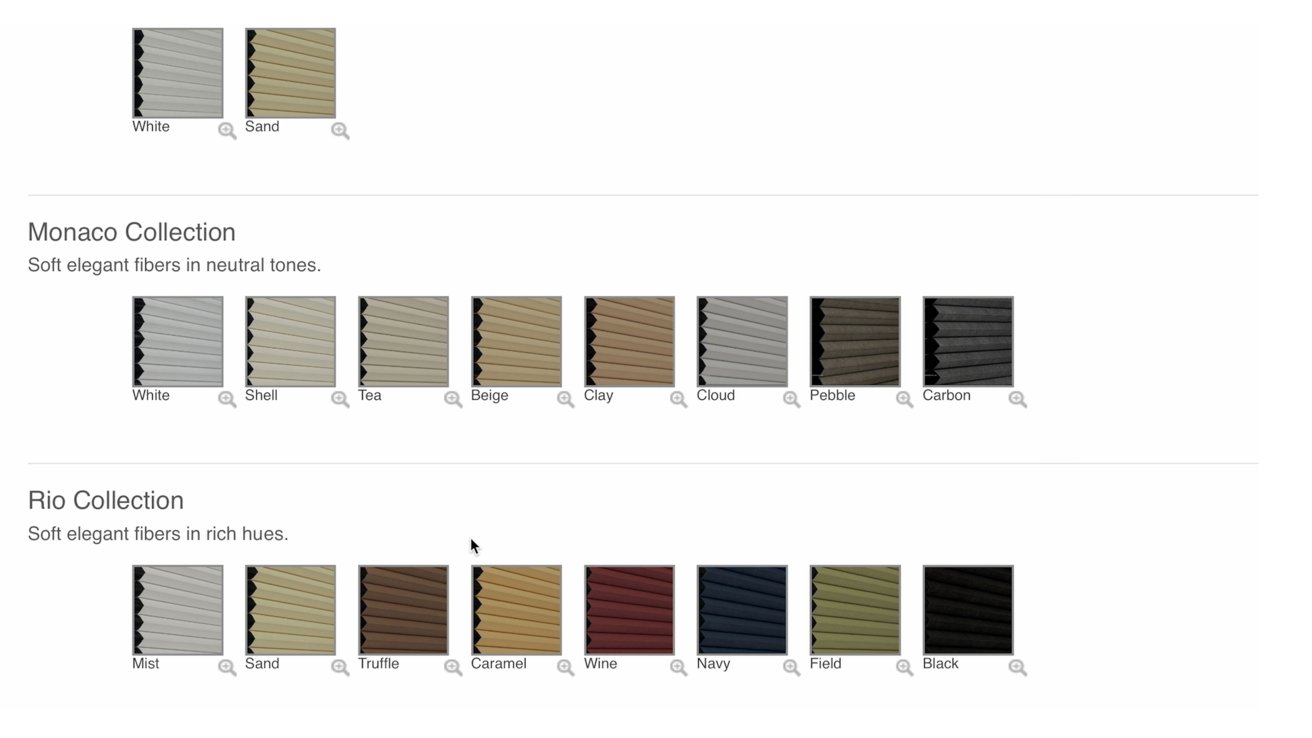 Honeycomb shades color options
We're focusing primarily on the honeycomb style in this review but there are wooden blinds and roller shades also available. For honeycomb, there is the standard style and the architectural style. We opted for the latter.
Installation and setup
Installation of the Serena Shades couldn't be easier. All you need are a few common tools such as a drill. We pre-drilled a few holes and attached the brackets to the window frame.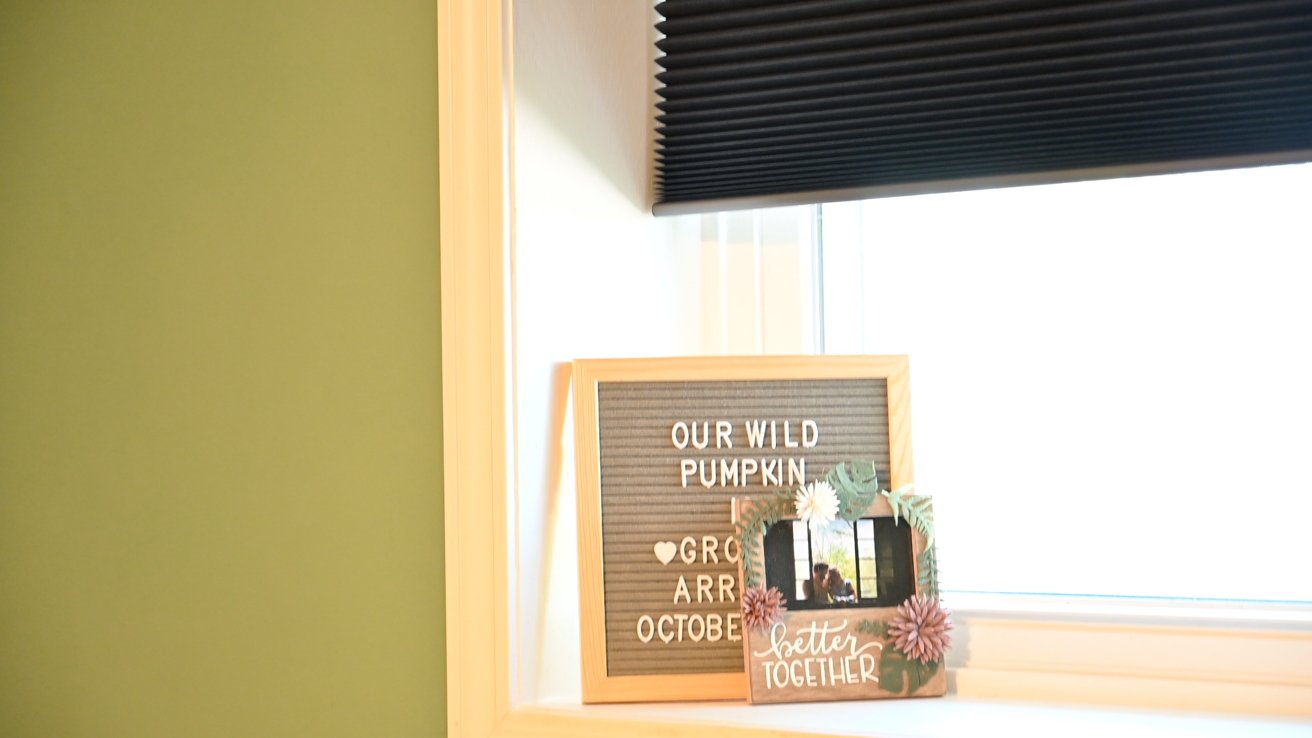 The new shades in the baby room
In our case, we mounted the shades on the inside of the frame. You can also mount them to the outside of the frame as well as above the frame. It all depends on your preference.
One thing we ran into was the bundled screws. They were very weak and quickly stripped when we were trying to put them in. We swapped them for a few we had on hand without issue.
With the brackets mounted, our shades just snapped into place. Even on our six-foot wide set, we could install them by ourselves. Even though it can be done by one person, Lutron does offer professional installation options if you'd like to go that route.
We elected to go with the battery-powered version of the Serena Shades though there is a wired model available. With a wired setup you have to deal with hiding the power cable but it is a bit more affordable.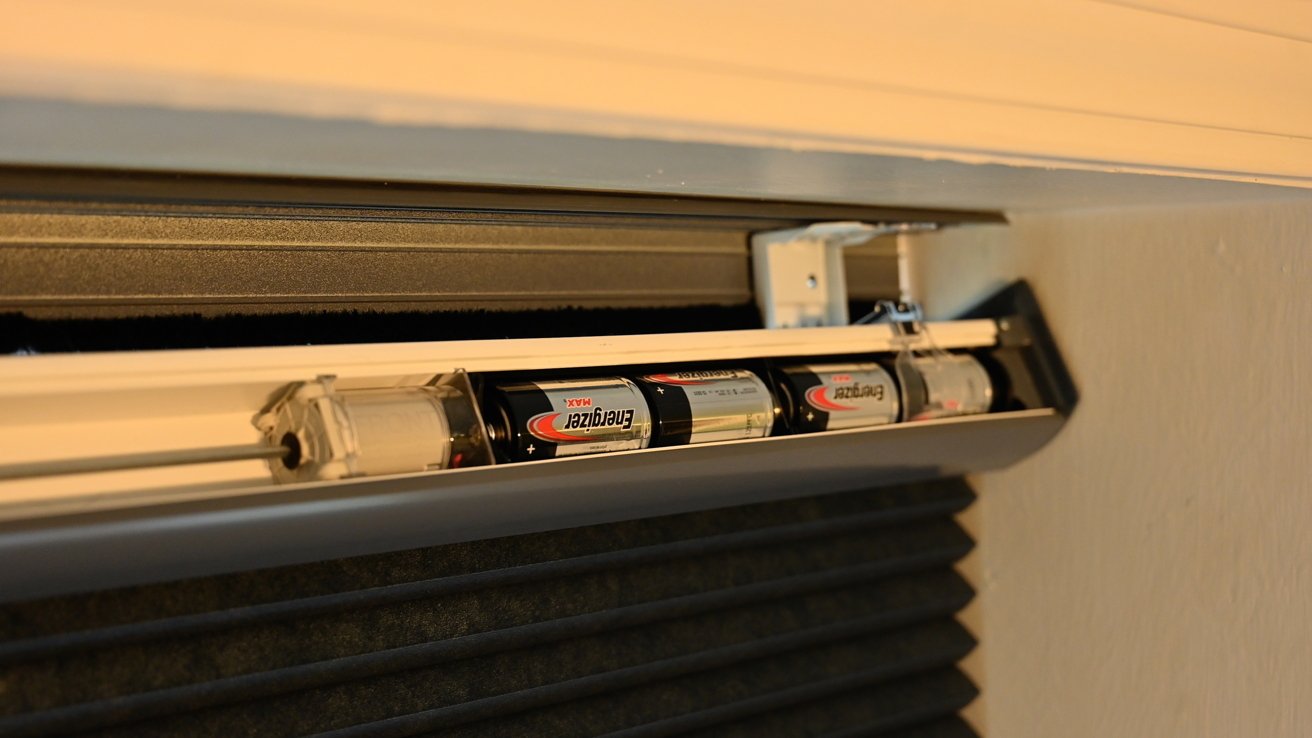 D batteries in the Serena Shades
They run on several D batteries though how many will depend on how wide the shades are. The battery life is also incredible. We haven't had to replace the eight D batteries on our roller shades in almost three years.
As soon as we had the batteries in place, we rotated the fascia backward to lock it in place. The shade in our baby's room had two clips to hold it back while the larger one had three clips. You slide each clip to the right to release it when you inevitably have to swap the batteries.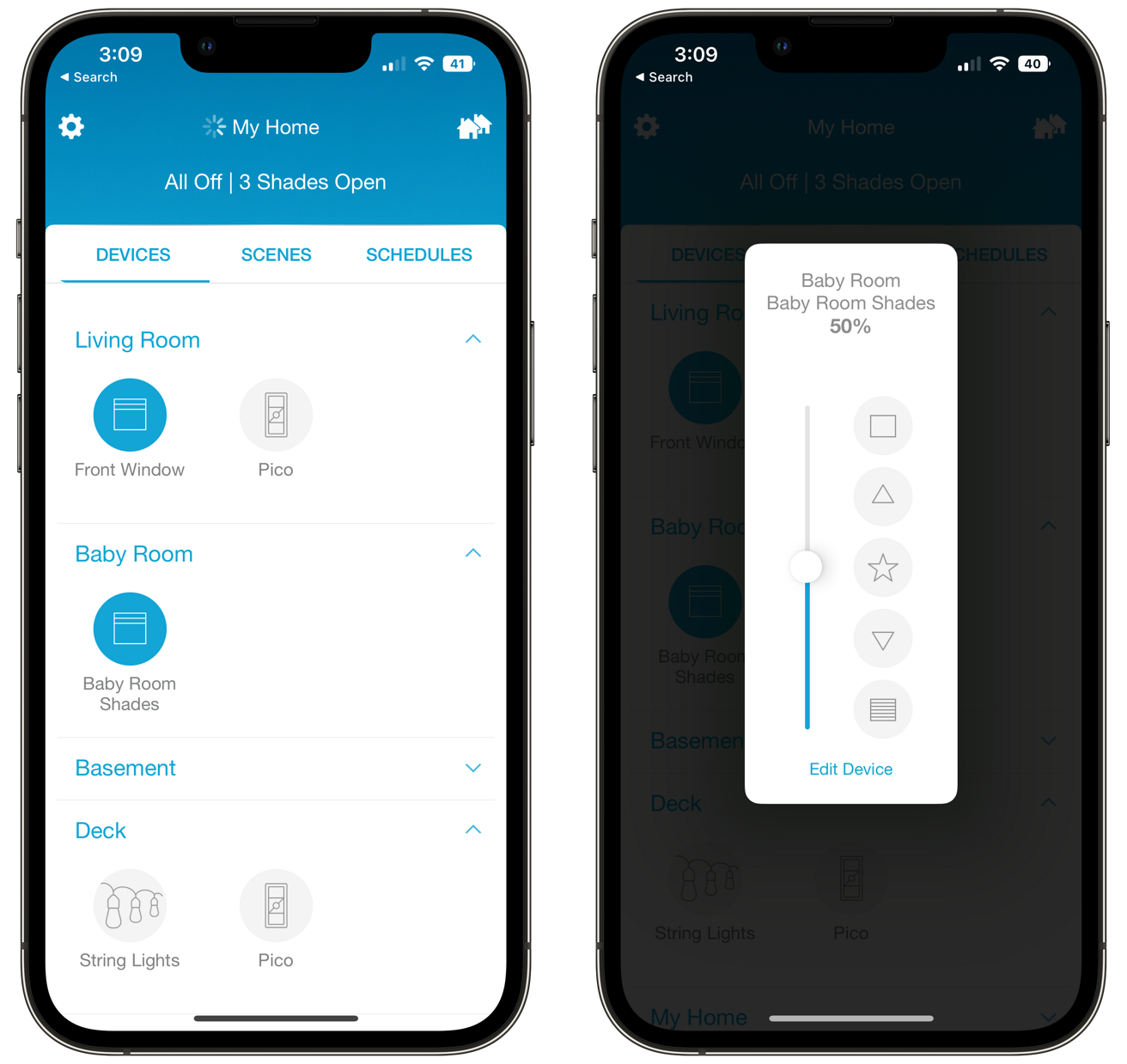 The Lutron app
The first time the shades power on they'll be in pairing mode, ready to connect to the Lutron Smart Bridge. The Lutron app will automatically detect them and add them to your home.
HomeKit control
Once we added the Serena Shades to the Lutron app, we saw it appear in the Home app. In our home, we already had several Lutron devices that were linked with HomeKit, making setup easier.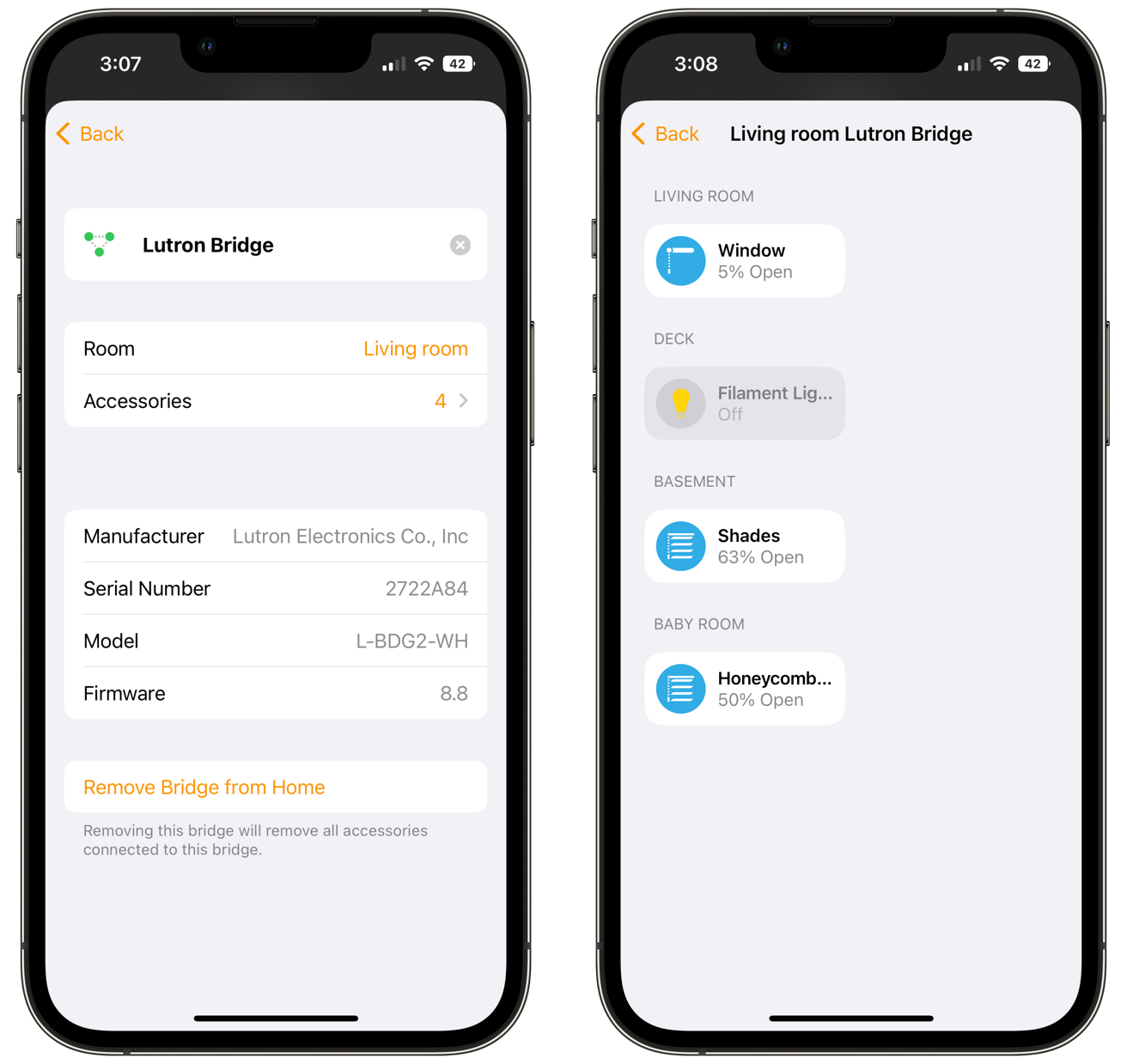 Lutron bridge and accessories in the Home app
If this is your first Lutron product, you'll have to go through the pairing process by scanning the Apple Home pairing code on the bottom of the requisite Smart Bridge. You'll see the bridge and any connected accessories now in the Apple Home app.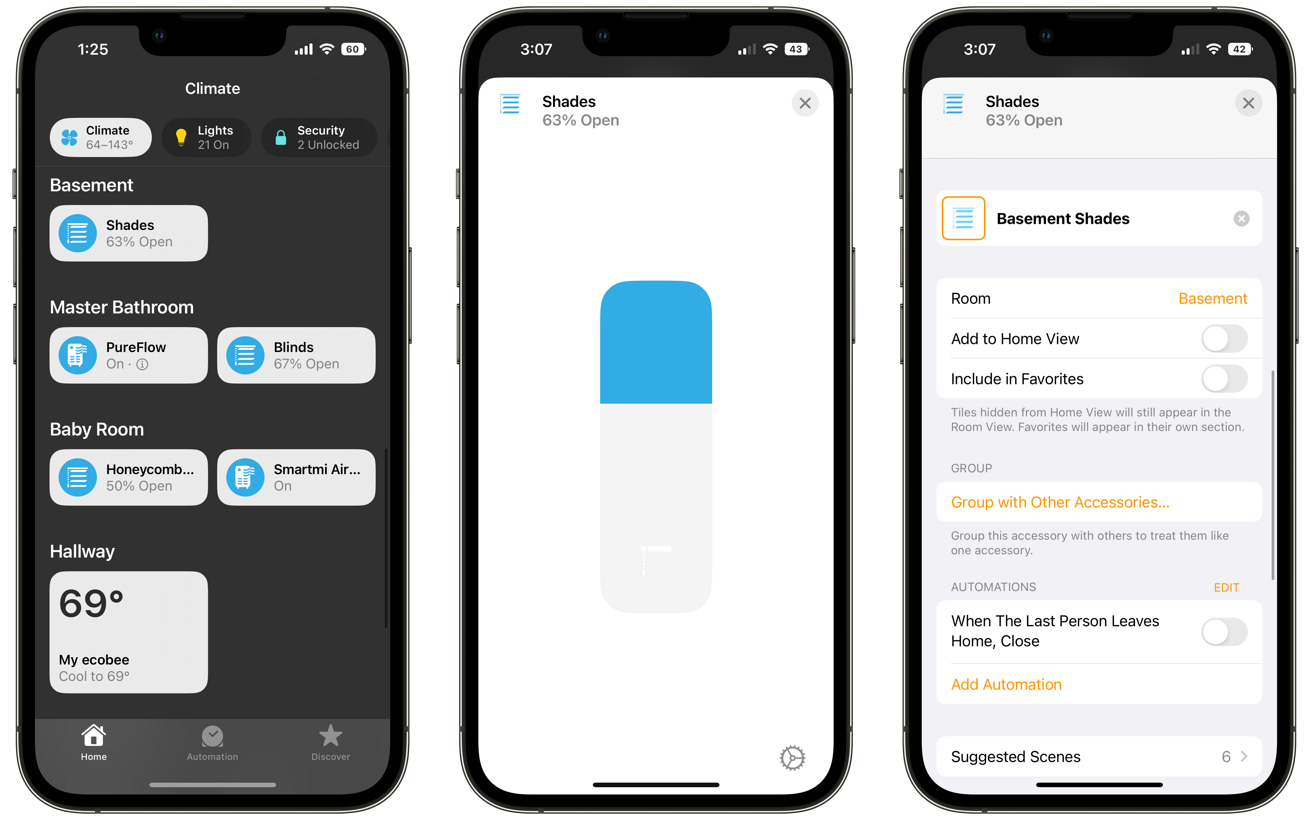 Shades in the Home app
The Home app allows you to control the shade, group multiple ones together, and tie them into any scenes or automation routines you create. Groups are especially cool if you have multiple shades in the same room, this can help you control them in tandem.
Otherwise, you can control the shades with your voice using
Siri
. Siri can open the window, close the window, or you can specify the amount. For example, you can say "Siri, open the baby room window 67 percent."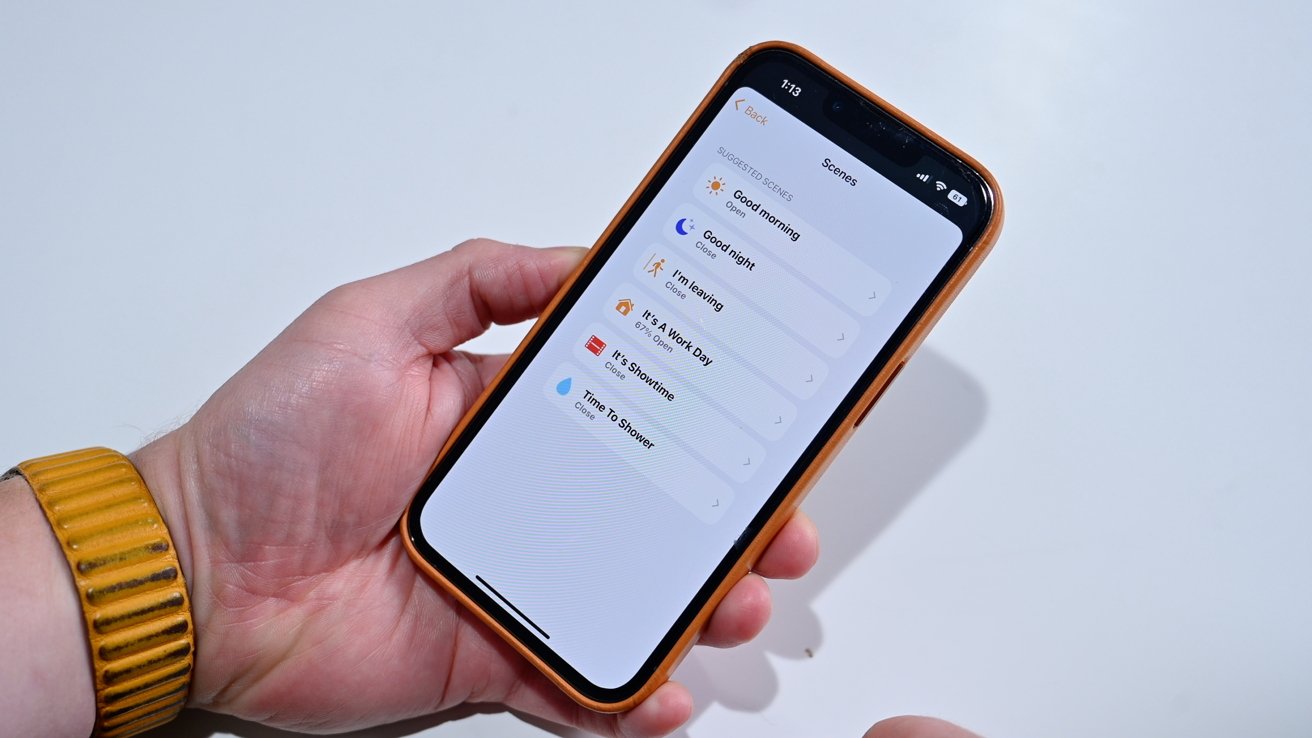 Suggested HomeKit scenes
Here are some jumping-off points for scenes and automations you may want to utilize:
Automatically close the windows when you leave and open them when you arrive home


Automate the shades to open and close each day so it always looks like someone is home and you don't have to manually control them


Create a good morning scene to open the shades as you turn on the lights each day


Wake yourself to natural sunlight by triggering the shades to open with your alarm


Open and closed shades based on motion detection in the room


Open and close based on sunrise and sunset


Create a movie scene to close the shades and reduce glare
Physical controls are a must
While automation routines are great and are very hands-off, it's helpful to have physical controls. Kids, guests, and older relatives may struggle with the Home app or voice controls.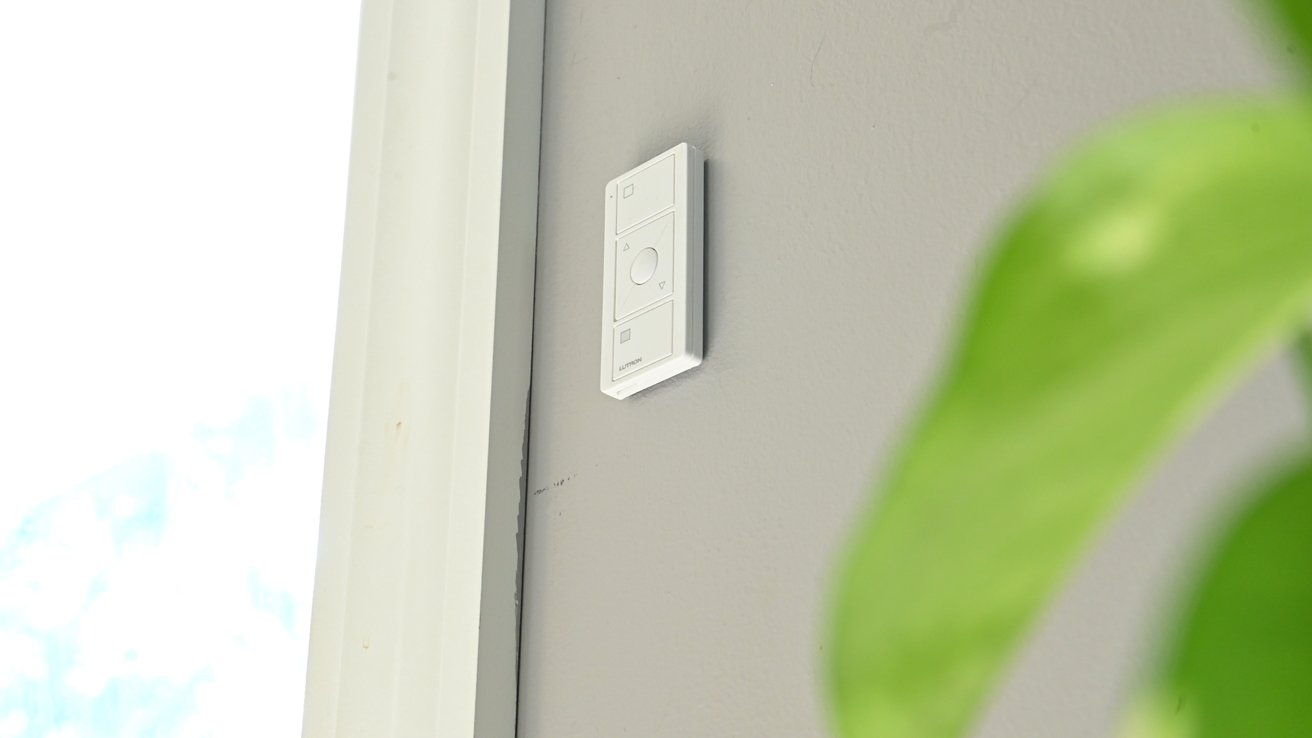 Mounted pico remote
Lutron offers its own pico remotes for this. You can mount these on the wall for easy access. There is a small adhesive strip that holds a clear mounting plate so that the remote can easily be removed to carry around the room.
Each pico remote can control one singular shade or the entire room. We highly recommend having at least one of these handy.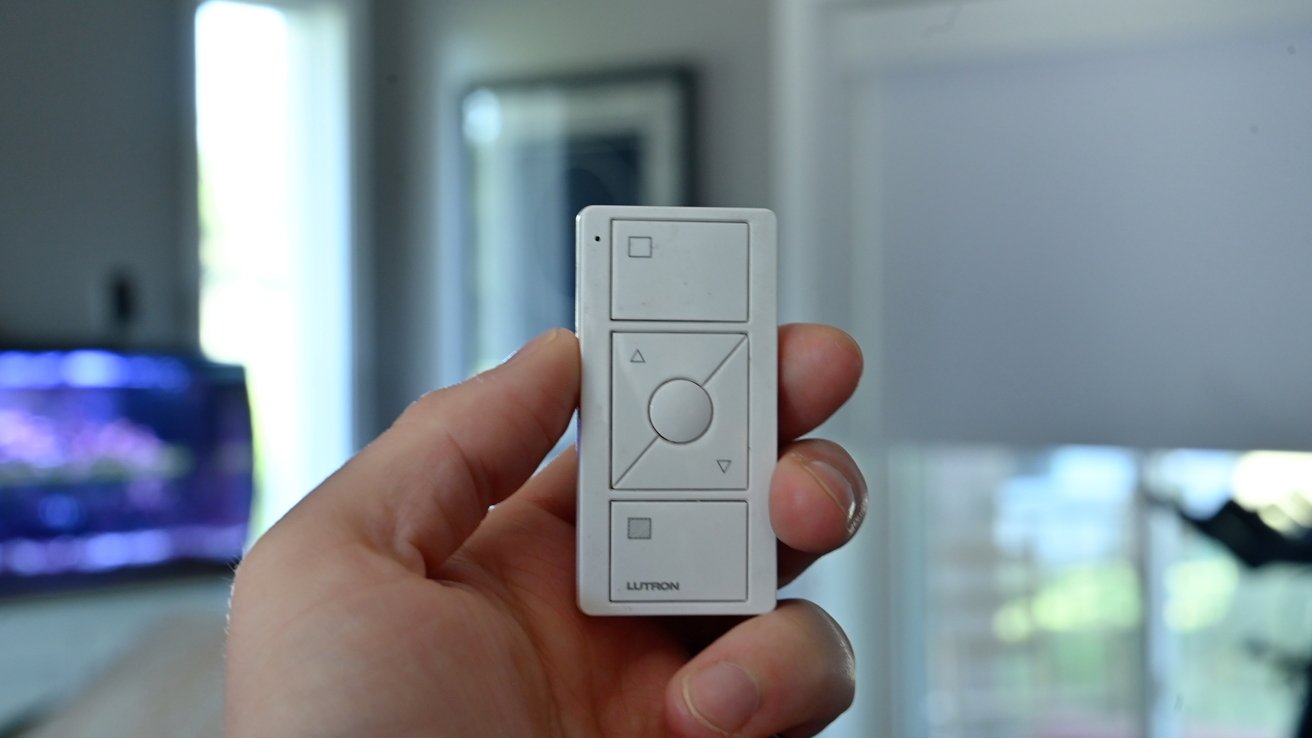 Controlling shades with the pico remote
There are five buttons on each remote. The top button will fully open the shades while the bottom button will fully close them. The up and down arrows allow you to granularly adjust the degree the shades are open.
In the center is a round shortcut button. This can be programmed in the app as your favorite open position. That way you can jump directly to your most-used position with a single press.
Since this works with Apple Home, any HomeKit buttons or switches can control the shades too. We used the Wemo Stage Scene Controller and the Eve Button to jump to preset positions on the shades.
Part of the Caseta system
The Serena Shades are part of the larger Lutron Caseta system. They pair with the Caseta Smart Bridge as we mentioned during the setup walkthrough, but this hub also works with a myriad of other smart home products.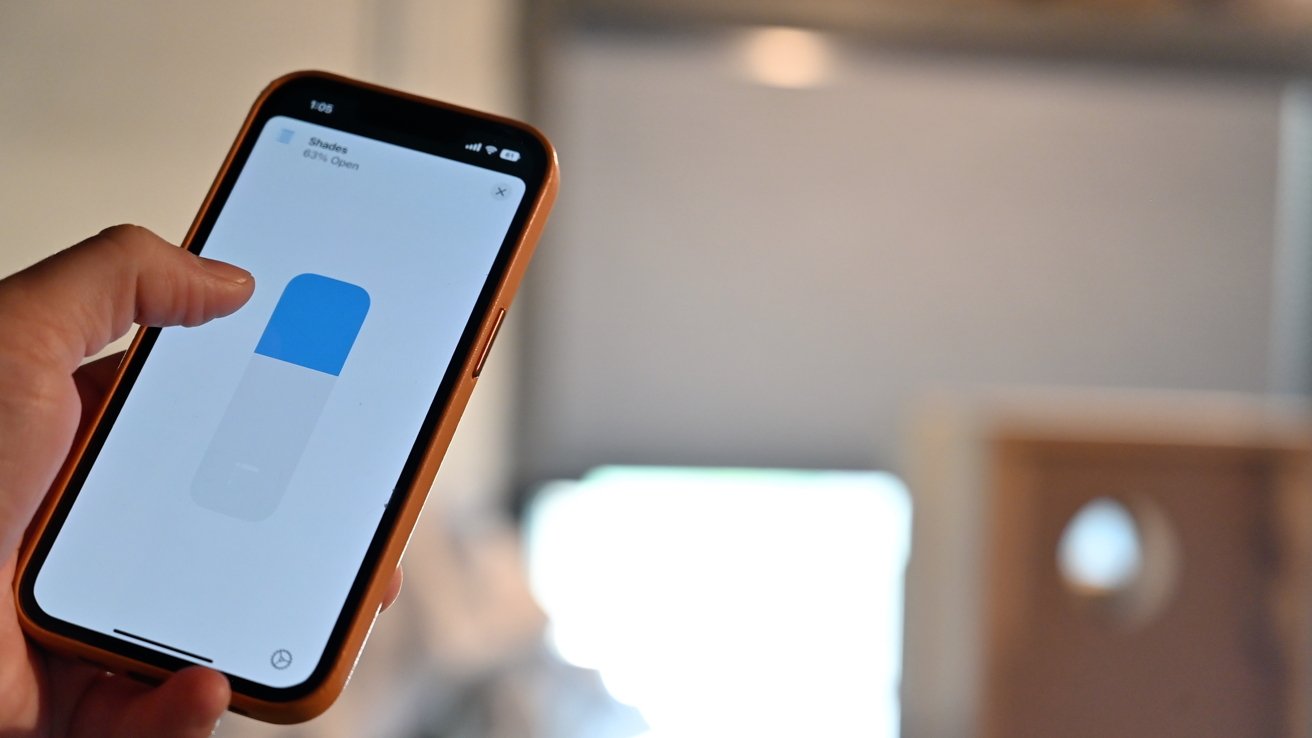 Controlling the shades with the Home app
You can pick up the Smart Bridge on its own to use with your shades, or you can pick up any of the various switches or plugs that are available. Lutron makes several bundles available with some common setups.
The bridge uses its own radio frequency mesh network protocol different than Z-Wave, Zigbee, or Thread. Unlike other smart home devices, the bridge doesn't connect to your Wi-Fi but rather to your router via Ethernet.
All the accessories then communicate to your bridge. You don't have to over-burden your Wi-Fi network or share your credentials or network information with Lutron.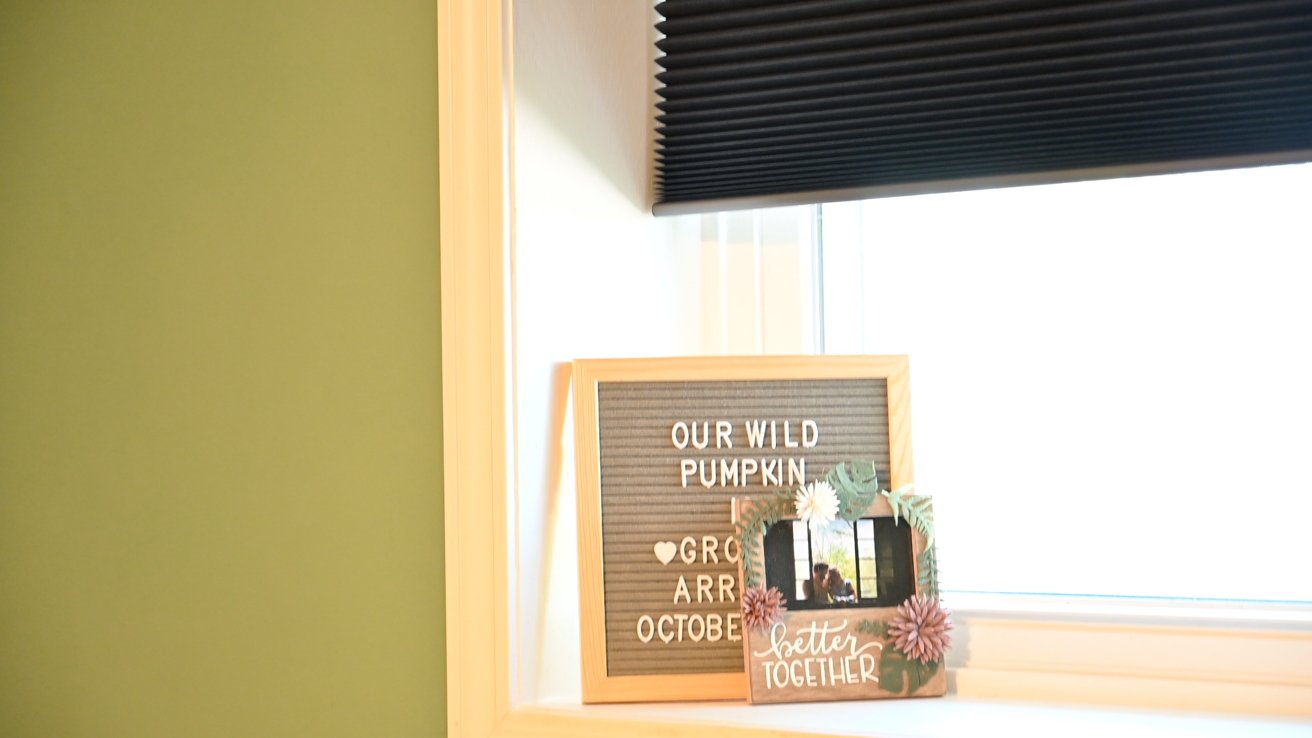 Shades in the baby room
Plus, if your Wi-Fi goes down, all of your Lutron devices will continue to operate.
Aside from the Serena Shades, Lutron also offers in-wall switches, in-wall dimmers, smart plugs, fan controllers, and wireless remotes. There are also a few third-party thermostats that are able to connect and show in the Lutron app.
Should you buy the Lutron Serena Shades?
New shades aren't a snap decision addition to your home. They require you to take measurements, make design and fabric decisions based on your home, and aren't especially cheap.
Once we committed though, we loved them. Our house feels safer while we're away, they can filter light to keep cooling costs down, and they increase the natural light in our room.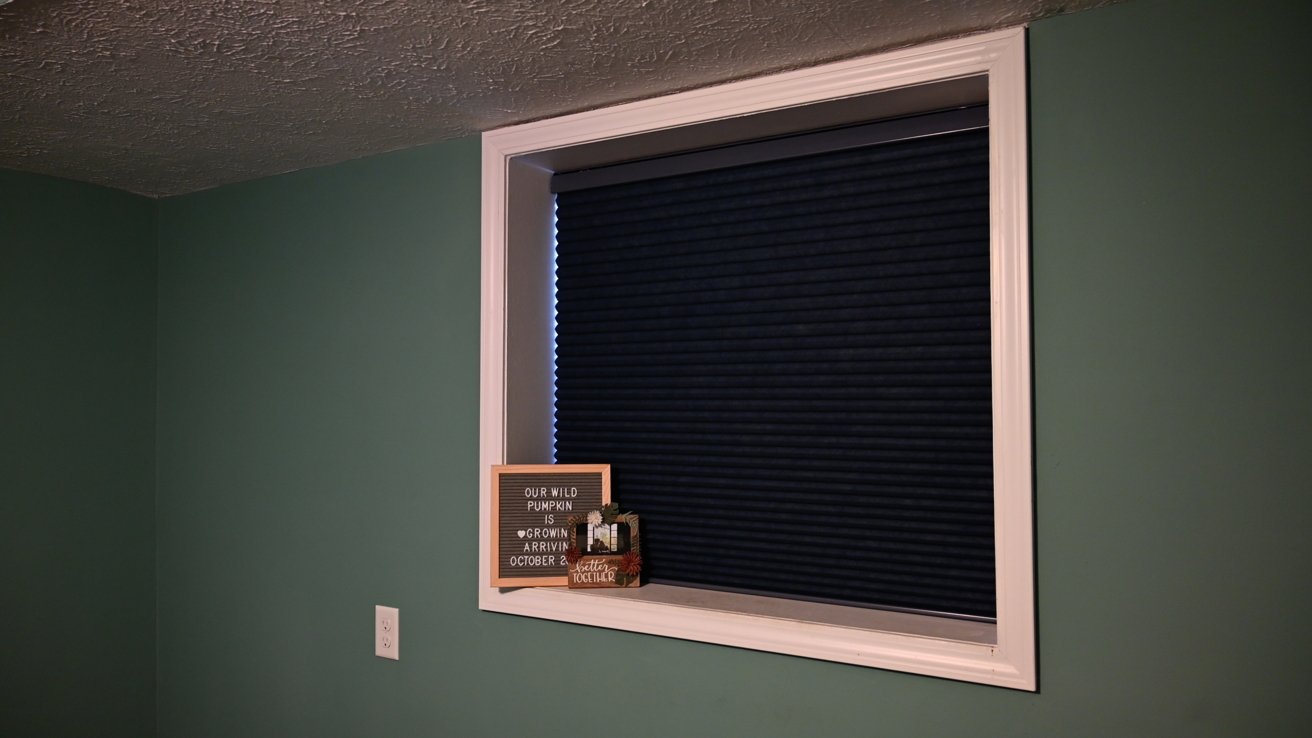 Wide shot of the baby room shades
Pros
Lots of design choices


Easy to install


Fast and reliable


Near-silent operation


Support for Apple Home


physical controls with pico remote


Joins other Lutron Caseta devices
Cons
Fairly expensive for large homes


Included screws stripped easily
Rating: 4.5 out of 5
Where to buy
You can pick up the Lutron Serena Shades
at Home Depot
or
from Lutron directly
.
Lutron Caseta accessories, including dimmer switch kits that are HomeKit compatible, can be
found at Amazon
.
Read on AppleInsider