Lululook iPad mini 6 Magnetic Keyboard Case review: Tough typing can't be offset by miniat...
Posted:
in iPad
edited August 2022
Apple didn't make a Magic Keyboard for
iPad mini 6
, and Lululook's Magnetic Keyboard perhaps acts as a testament to why.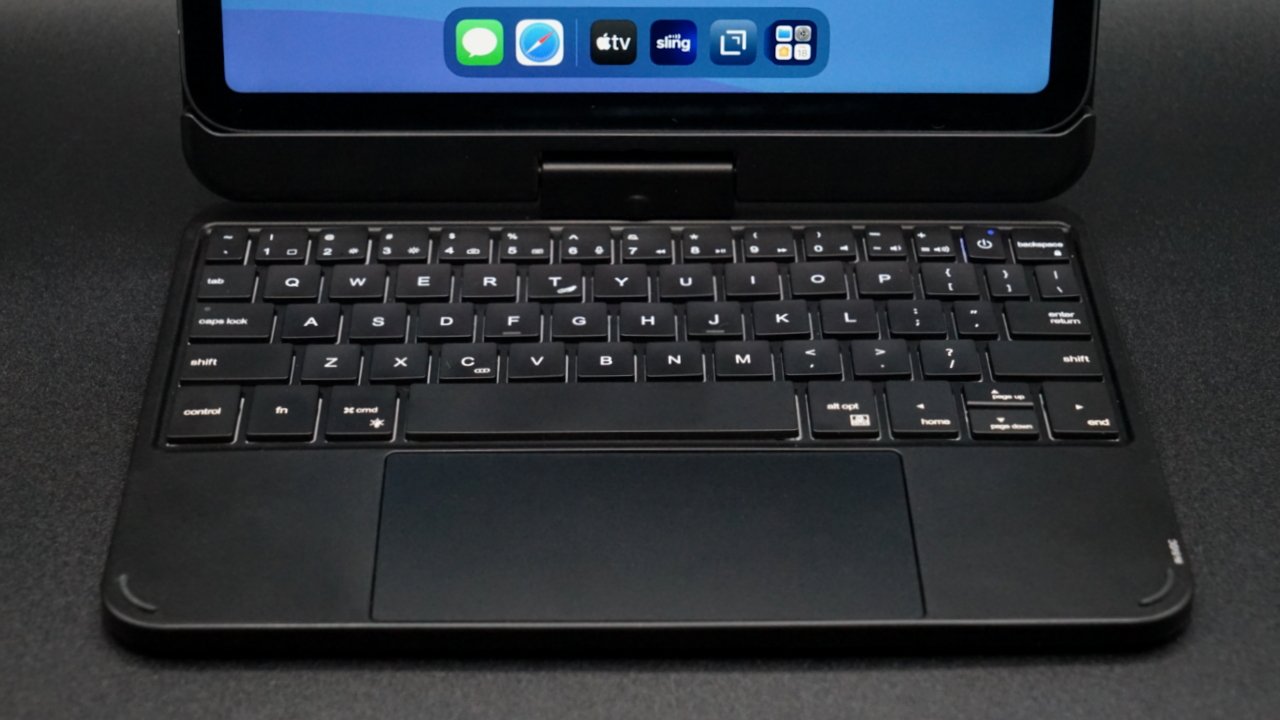 A tiny iPad mini 6 keyboard is fun to look at, less fun to use
When we first saw Lululook's iPad mini 6 Magnetic Keyboard Case, we were excited to see a company attempt what Apple wouldn't. This tiny keyboard turns the
iPad mini
into a cute portable laptop, but cuteness doesn't translate into productivity.
While Lululook's keyboard may not have mass appeal, it certainly isn't a bad option for those wanting a compact, dedicated iPad mini keyboard. The size, however, is a pain point we couldn't get past.
Lululook iPad mini 6 Magnetic Keyboard Case design
It is clear that a lot of work went into making this keyboard case more than just a simple Bluetooth keyboard with magnets. It is shaped to perfectly house the iPad mini without the need for annoying attachments or extra cases, and the RGB backlit keyboard is aesthetically pleasing.
The upper shell is mostly an empty plastic basin for the iPad mini to rest in. The plastic outer shell feels sturdy, while the inner surface is coated in a rubbery material.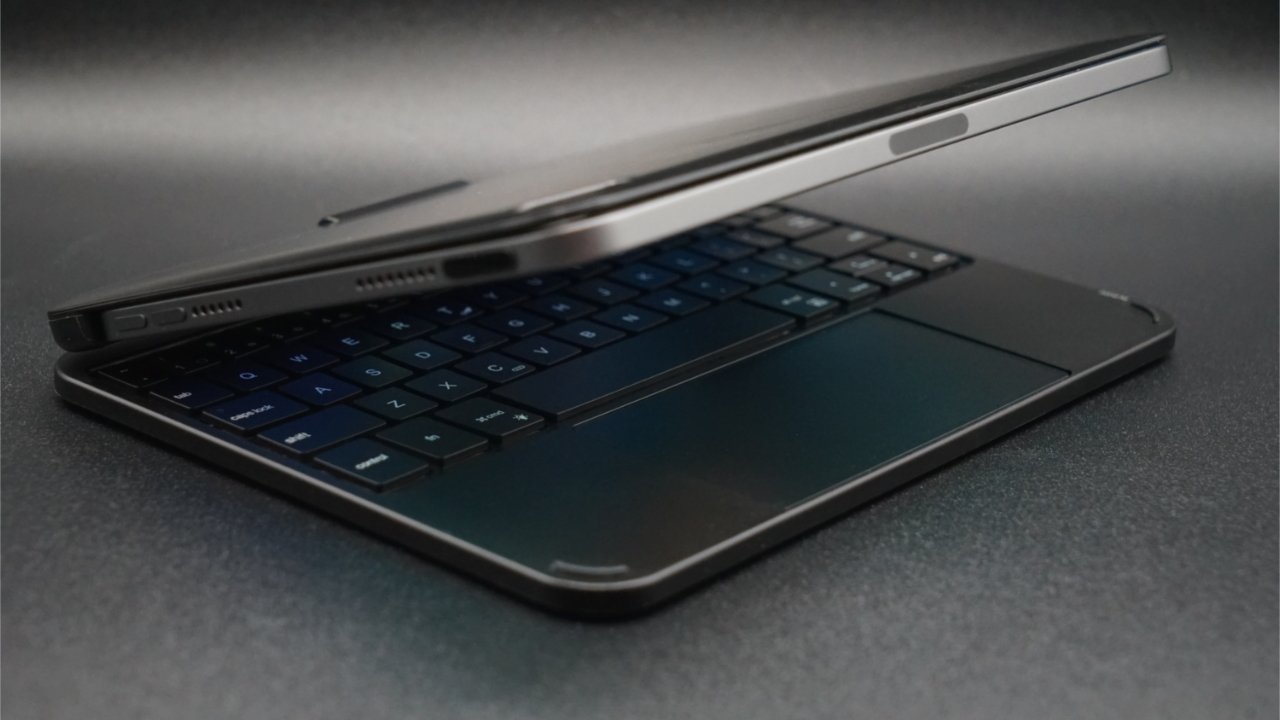 The iPad stays attached via magnets alone
Magnets hold the iPad mini in place, but only with enough force for everyday use. If the case is dropped with the iPad mini inside, expect it to fly out. However, that isn't a negative since we're not using this case for protection, and no lips or rubber boundaries make insertion and removal simple.
The top case sits on a swivel that can rotate 360 degrees. This is great for general media viewing, or playing games with the screen turned around. The hinge is strong enough to keep the device's angle consistent even when tapping and swiping.
The bottom half houses the keyboard and trackpad. The miniature keyboard uses keys that are about 25% smaller than standard keyboard keys.
The keys fit edge-to-edge, but their smaller size and minimal distance between keys make typing a very different experience. Placing our hands on the home row isn't exactly possible, as our fingers have to squeeze together to sit correctly, so typing can be more hunt-and-peck than we'd like.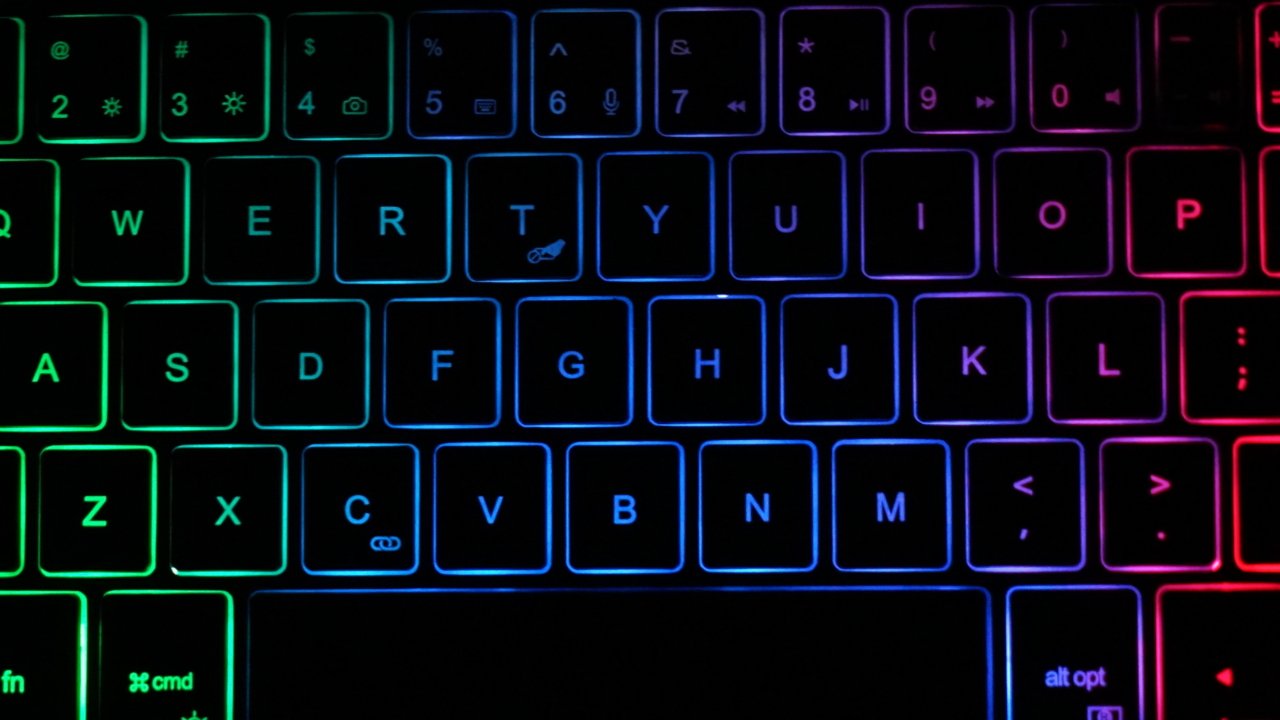 RGB backlights look great in the dark with little light bleeding problems
There are RGB backlights that can be adjusted to a few presets with minimal control over what is shown or how colors are arranged. It has three levels of brightness.
The trackpad is plastic, but it doesn't feel cheap like other plastic trackpads. The mouse cursor moves easily on the iPad without much issue, but Bluetooth dropouts can make the cursor disappear mid-drag.
Using the Lululook iPad mini 6 Magnetic Keyboard Case
We love the novelty of having a tiny keyboard purpose-built for the iPad mini 6. However, that feeling quickly disappears when typing becomes challenging and better keyboards are available nearby.
While we'd rate this typing experience better than using the touchscreen keyboard, it's only just. Our fingers are used to typing on full-sized keys, and even after weeks of use, we still struggle to hit the correct key every time.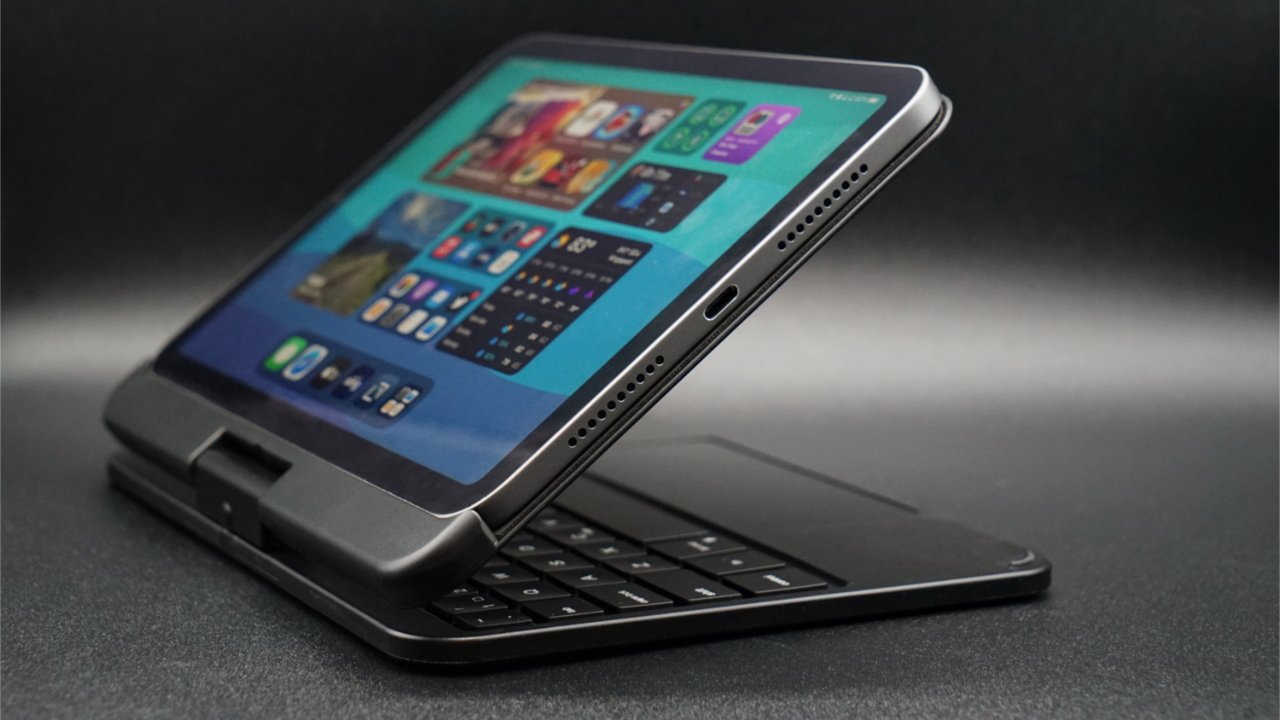 Lululook's iPad mini 6 case has multiple uses beyond it's suboptimal keyboard
Short social media posts, conversations in iMessage or Discord, and other quick typing events were fine with this keyboard. We also liked that the case doubled as a display mount, perfect for keeping the iPad positioned for gaming with a controller.
A magnet in the bottom will activate the iPad mini's sleep mode when the case is shut. Opening the case with an iPad inserted is a two-hand job since the bottom half is very light. Pressure from the thumb can also dislodge the iPad mini when pulling the case open in some instances.
The keyboard connects over Bluetooth and charges via USB-C. A hard-wired mode isn't available, so while users can charge the keyboard via the iPad, it will only connect over Bluetooth.
Should you buy the Lululook iPad mini 6 Magnetic Keyboard Case
If you're desperate for a dedicated iPad mini keyboard case and remain upset that Apple hasn't made one, then Lululook's keyboard case isn't a bad option. While the typing experience isn't ideal, it is still usable for limited cases.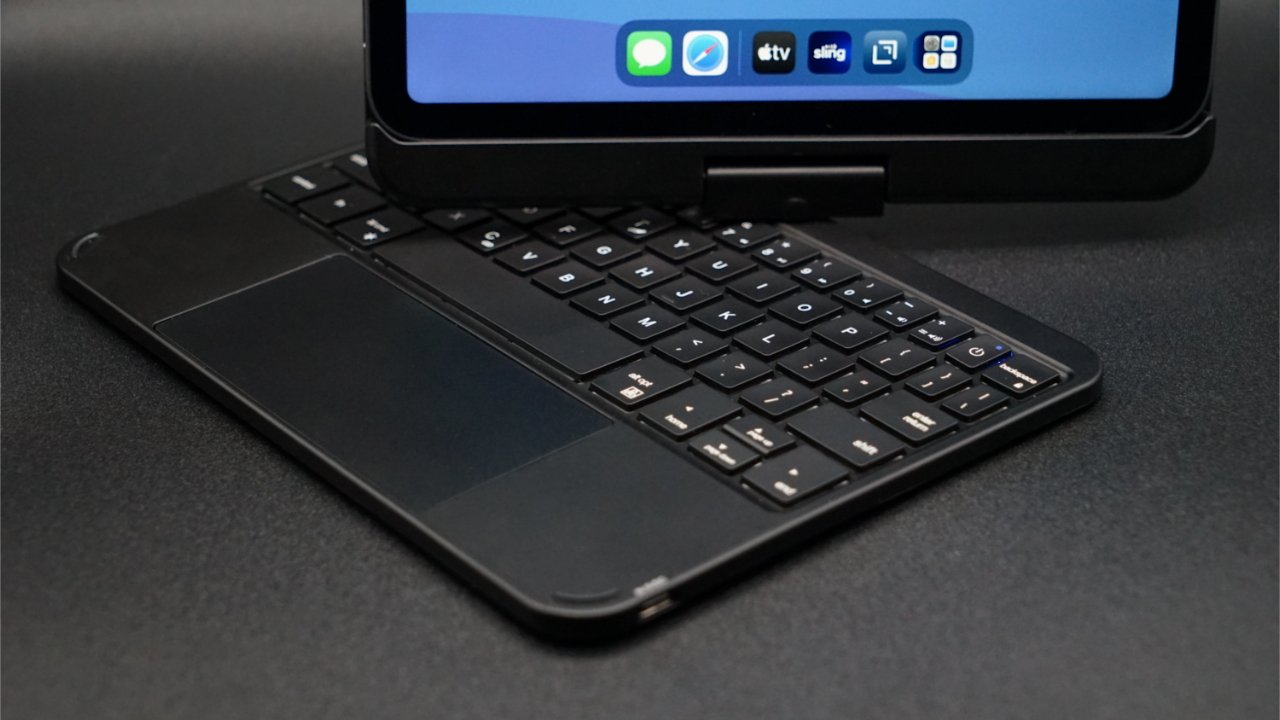 The iPad can swivel around for different viewing options
If you're expecting something similar to a Brydge keyboard, Apple Magic Keyboard, or other premium iPad keyboard case, this keyboard isn't for you. This is a keyboard where long-form typing isn't expected nor the goal.
Lululook designed the keyboard to fit the iPad mini silhouette at all costs, even the typing experience. Without making the entire case larger or using some kind of folding keyboard, there was no way to improve the keyboard's typing experience.
If these issues aren't deal-breakers and you're ok with buying a keyboard case that isn't really meant to be used as a full-time keyboard, then go for it. This is still a great magnetic case with a swivel stand, adjustable angles, and a decent trackpad.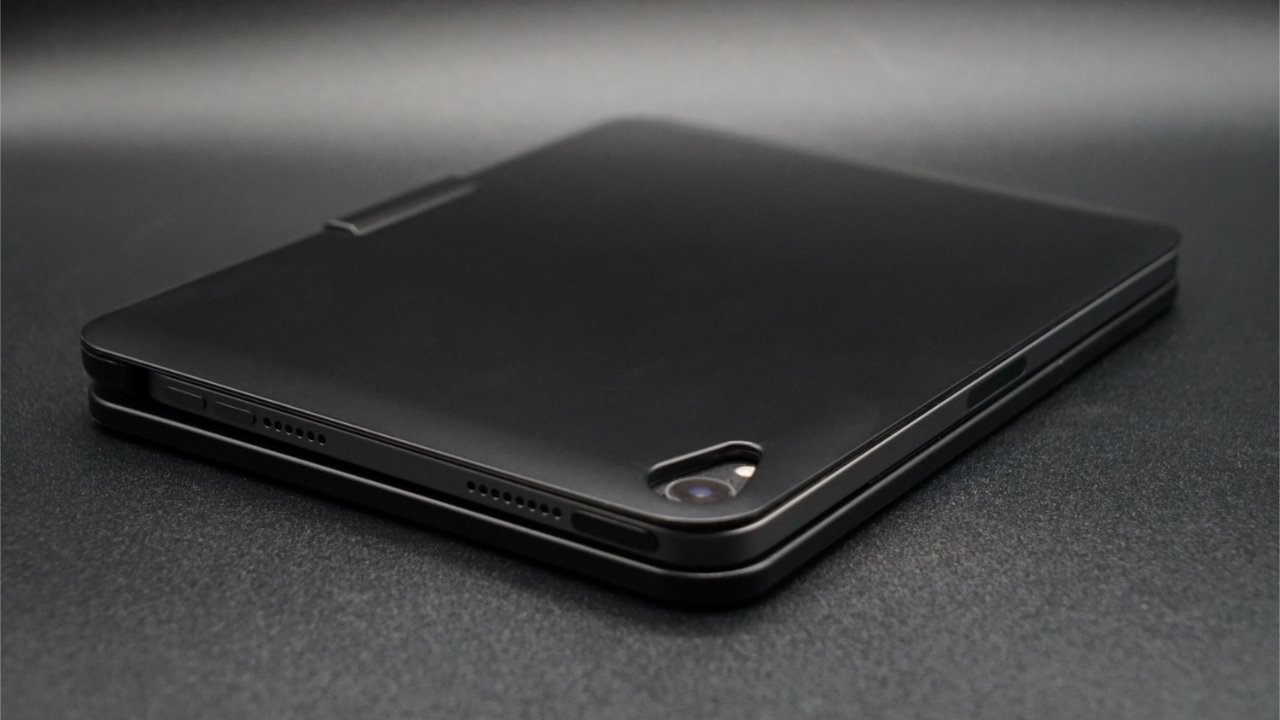 Despite its issues, this keyboard case is nice to look at
Anyone who is picky about keyboards or wants to write more than a handful of words at a time should look elsewhere. The keyboard market has been having something of a renaissance recently, and tiny portable keyboards are abundant. Check out
our review
of the Nuphy Air60 for an outstanding iPad mini keyboard option.
Lululook iPad mini 6 Magnetic Keyboard Case pros
Lightweight, compact case
Useful swivel with multiple angles
Decent trackpad
Lululook iPad mini 6 Magnetic Keyboard Case cons
Small keyboard keys make typing a challenge
No wired-mode when attached directly to the iPad via USB-C
iPad easily falls out with minimum pressure at odd angles
RGB options are limited
Rating: 2.5 out of 5
We scored this keyboard case on the low end because it is not good at doing its primary job -- being a keyboard. It isn't broken or faulty, just too small to be useful for most people. People with smaller hands or kids might enjoy the size and find more value.
Where to buy the Lululook iPad mini 6 Magnetic Keyboard Case
This keyboard case can be purchased from the Lululook website for $99 regularly, but it is currently on sale for
$65.99 ($34 off)
.
Read on AppleInsider