M1 MacBook Pro, MacBook Air added to Apple Self Repair Program
After launching the Self Repair Program for iPhones earlier in 2022, Apple has now added the
MacBook Air
and MacBook Pro to the list of devices eligible for the program -- but not versions with the M2 processor.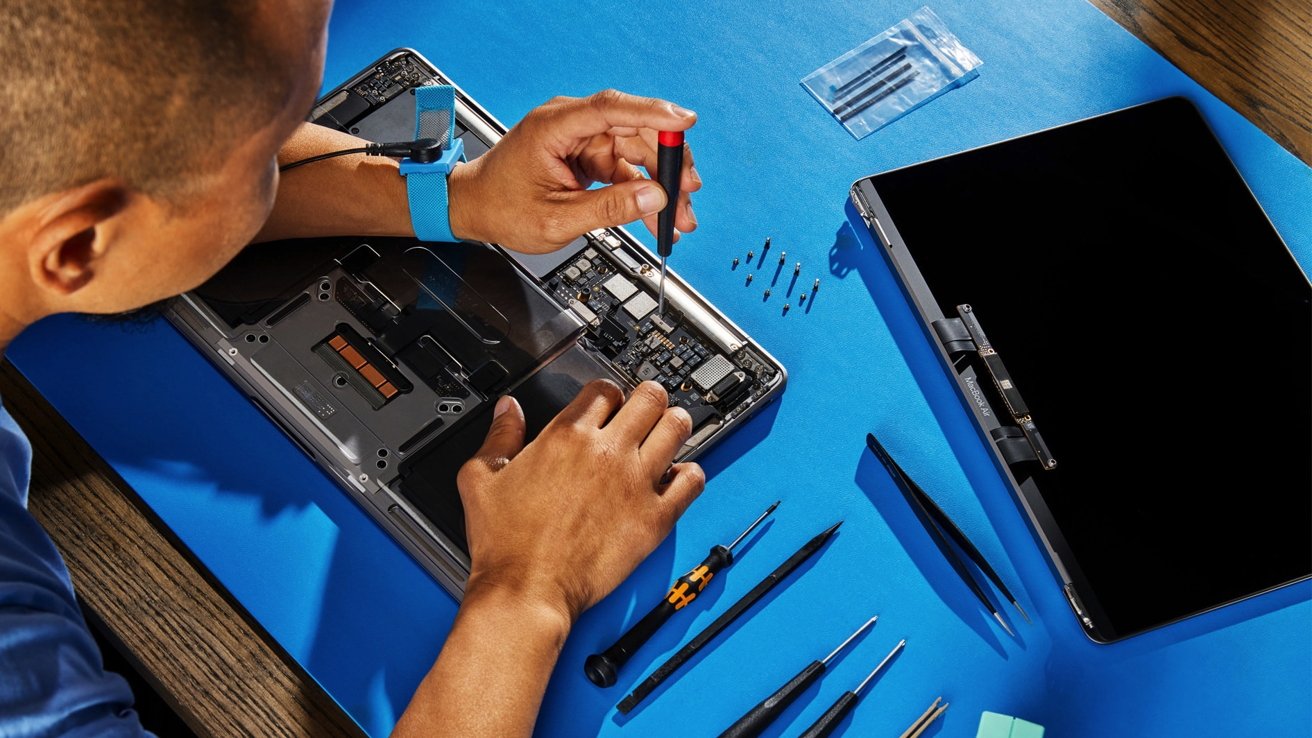 Starting on August 23, Apple's MacBook Air and
MacBook Pro
with
M1
chips can be serviced with Apple-provided parts. Notably not included in the release is mention of the
M2 MacBook Air
or MacBook Pro.
Apple says that there are more than a dozen repair types for each model. Repairs specifically mentioned in Monday's debut are the display, top case with battery, and trackpad.
As with the
iPhone
, customers can send replaced parts back to Apple for refurbishment and recycling. The company also says that in many cases, the user will receive credit for return of the "core" part after having done so.
The company says that it will charge self-repairers the same price that it costs authorized repair centers to get the job done. This means that a new motherboard will be about $600 to replace after the core turn-in, and about $1300 up front.
Rental kits for
Mac
repair tools are available for $49, if the user does not already have a set.
"The Apple tools are custom designed to help provide the best repairs for Apple products, and are engineered to withstand the rigors of high-volume, professional repair operations where safety and reliability are the utmost priority," Apple said of the toolkit. "Customers will have access to the tool kit for one week and it will be shipped free of charge."
The additions on Monday aren't Apple's last. The company also said that the program would expand to additional countries and more Mac models later in 2022.
Apple's first announced the Self Repair Program in
November 2021
, with a little
more detail
following later. In
late April
late April, the program was made available to customers.
This move marked a turning point for Apple -- a company that has long shied away from making it easy for users to repair their own devices. While some repair advocates have praised Apple's move, others have called it too difficult and expensive, and the execution and lack of depth of the program have
seen some criticism
as well.
Along with the tools and parts, Apple also made available a plethora of different repair manuals and technical documentation for use at home.
Read on AppleInsider