First public iPadOS 16 release will actually be iOS 16.1, in October
Posted:
in iPad
edited August 2022
Skipping September entirely, the first public version of
iPadOS 16
will launch in October, and will end up being iPadOS 16.1, not iPadOS 16.0.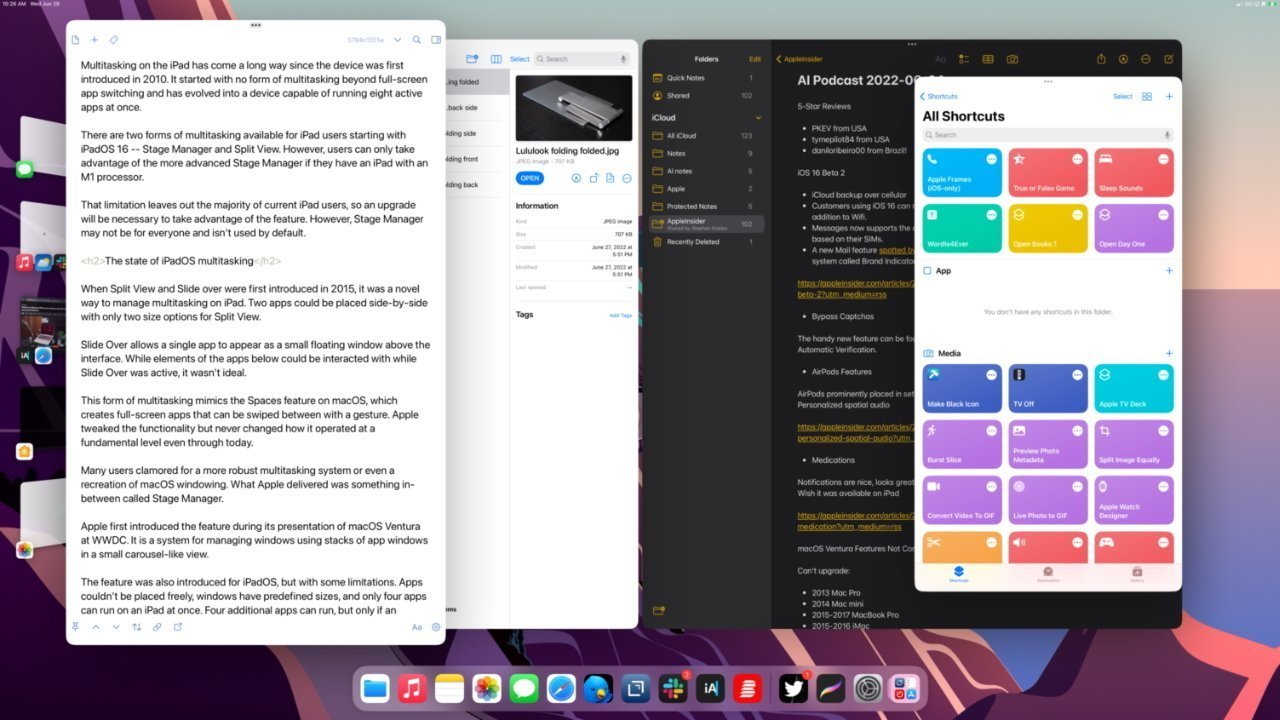 Apple is currently beta-testing
iOS 16
and iPadOS 16, with the former expected to ship to coincide with the
iPhone 14
launch in September. However, with a later October launch of updated iPads, the public may never see a full release of iPadOS 16, but instead see iPadOS 16.1.
In a news story
published
by
TechCrunch
at the same time as the seventh iOS 16 and iPadOS 16 beta, the publication mentions that Apple "is rolling out iPadOS 16.1 beta to enrolled developer devices." The story seemed to be a prewritten piece at the time, as Apple's beta documentation referred to iPadOS 16.0 beta 7 not 16.1.
However,
AppleInsider
confirmed that an iPad running the developer beta said "your iPad has been updated to 16.1."
The story mentions how it was a "break from the standard release cadence," where the iPadOS version coincides with iOS.
"This is an especially big year for iPadOS," Apple said in a statement to the publication. "As its own platform with features specifically designed for iPad, we have the flexibility to deliver iPadOS on its own schedule. This Fall, iPadOS will ship after iOS, as version 16.1 in a free software update."
The quote indicates that iPadOS 16.0 will be skipped in its entirety, with Apple instead making iPadOS 16.1 the initial non-beta release of that operating system.
While it may seem odd for the first actual release in an operating system generation to be 16.1 and not 16, there is some logic behind the move.
Since iOS and iPadOS tend to update their versions together, saving iPadOS 16 until October while releasing iOS 16 in September would've been a tough call. Apple would've needed to be sparing with its iOS 16 updates to avoid reaching iOS 16.1 by October to preserve some form of version parity, or effectively given up on the lock-step versions altogether.
Skipping iPadOS 16 in favor of launching new iPad with iPadOS 16.1 means Apple could release iOS 16.1 at the same time, maintaining version parity.
Read on AppleInsider