Apple's iPhone dominant in China, Samsung falls out of second place
New sales date from the second quarter of 2022 shows that Apple's
iPhone
remains the best-selling smartphone in China, and local rival Vivo has overtaken Samsung for second place.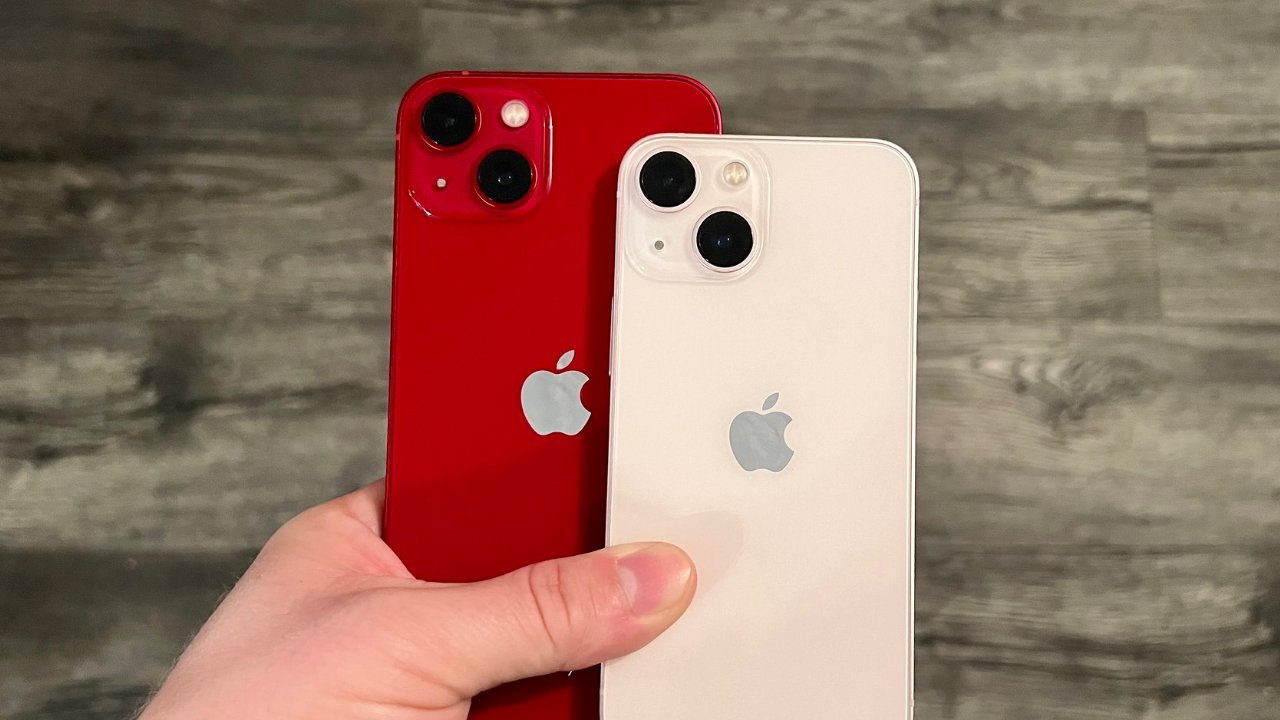 The iPhone is consistently the most popular smartphone in China, with
half of all
smartphones sold during the 6.18 Festival being Apple's. Now Counterpoint Research claims that Apple has kept that strong lead, but local rivals are making the list of top ten vendors change.
"Apple did well in the $1,000 and above segment, recording 147% YoY increase, while Samsung also grew 133% YoY," said Counterpoint Research analyst Mengmeng Zhang
in a statement
. "Both these brands benefitted from Huawei's decline and the shift in purchase trends towards premium phones in China."
"[However, driven] by the vivo X80 series' success, vivo grew 504% YoY in the premium segment," continued Zhang. "The vivo X series perfectly combines design and performance for this segment, helping vivo perform well in online channels."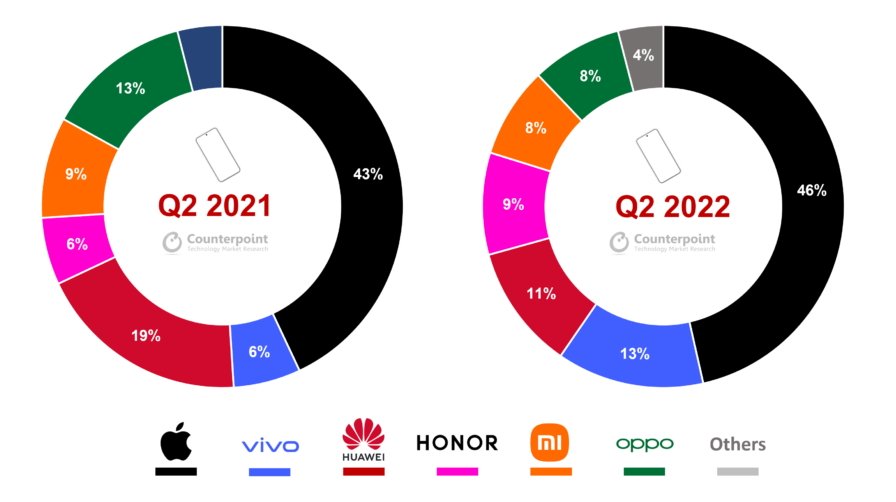 Source: Counterpoint Research
Comparing Q2 2022 with the same period a year ago, Apple has grown from a 43% market share to a 48% one. Even with its growth in unit sales, though, Samsung has seen its share drop from 19% to 11%.
The new second place vendor, Vivo, has more than doubled its share from 6% to 13%. Over the same period, Oppo dropped from 13% to 8%, but Honor rose from 6% to 9%.
"Apple and Huawei have been competing for the first and second spots for long," said Counterpoint's senior analyst Ivan Lam. "But now other major Chinese OEMs have started targeting the premium segment."
Counterpoint predicts that competition from local premium smartphone vendors will continue, but also says Samsung could see a resurgence. That's specifically because of its foldables that it just released in the third quarter. Apple
does not yet
compete with that form factor.
Read on AppleInsider