Otterbox launches Premium Pro line of charging accessories
Otterbox has launched a line of new charging accessories collectively known as Premium Pro Power for homes and offices to power the
iPhone
and other devices.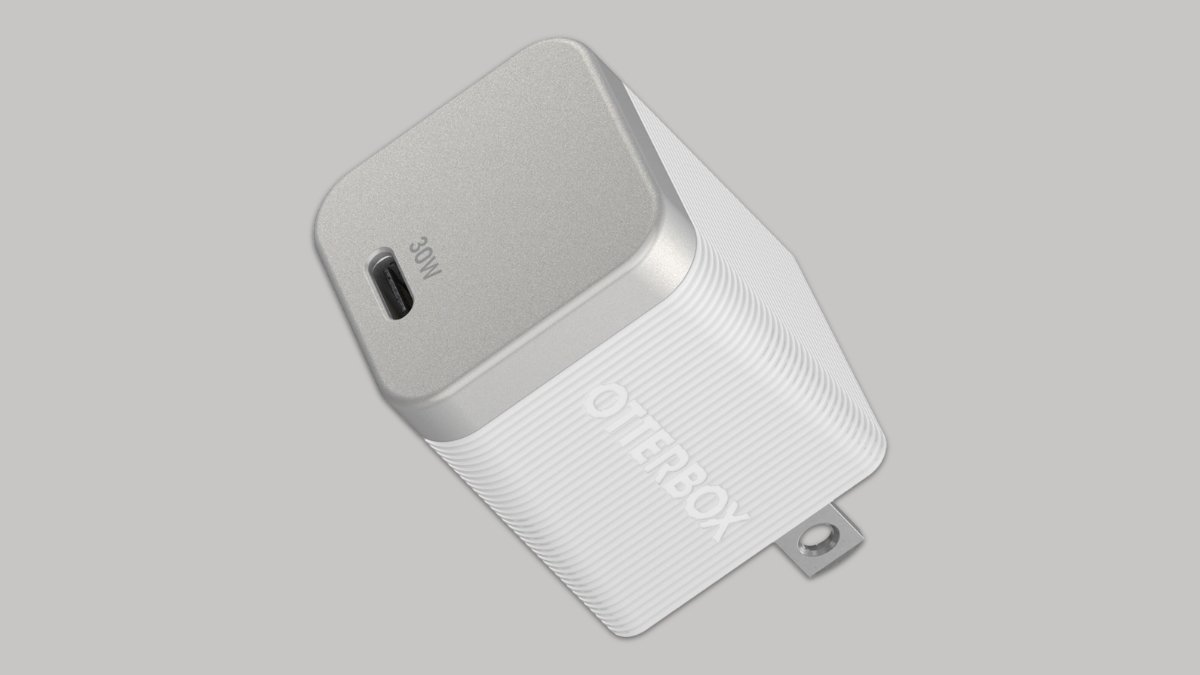 Otterbox USB-C Wall Charger - 30W
These wall and car chargers come in 72W, 60W, and 30W configurations. The 72W and 60W devices are powerful enough to charge Apple's larger laptops, while the 30W chargers can charge an iPad Air.
The company also says that it can charge an
iPhone 13 Pro
to 57% in 30 minutes using the company's USB-C to Lightning cable.
Otterbox Premium Pro cables have been put through rigorous tests, capable of bending and flexing 30,000 times. They include a wrap that magnetically snaps together for organization, as well as securing the cable to desks and tables.
There are a variety of other charging options in the
Premium Pro
line that includes stands, wall chargers, and car chargers.
Otterbox Premium Pro Accessories
Here are a few examples of Premium Pro chargers. They're made with gallium nitride (GaN) technology to offer fast charging in a small footprint.
MagSafe stands
In addition to the Premium Pro line, Otterbox has a 3-in-1 MagSafe
stand
that includes a built-in Apple Watch fast charger. The 15W MagSafe charger powers a compatible iPhone, while the Qi wireless charger at the bottom is great for compatible AirPods. It will be available for $149.95.
The 3-in-1 MagSafe stand comes with a 36W wall charger and a two-meter USB-C cable.
Another 15W MagSafe
charging stand
will be available for $99.95 to charge compatible iPhones. This single stand comes with a 20W wall charger and a two-meter USB-C cable.
The Premium Pro accessories, as well as the MagSafe stands, will be launching in the near future. There is an option to sign up for an email when they are available to purchase.
Read on AppleInsider