Apple delays iCloud Shared Photo Library for later iOS 16 release
Apple announced iCloud Shared Photo Library as part of
iOS 16
, but it appears that the feature won't arrive in the iOS 16 release on September 12.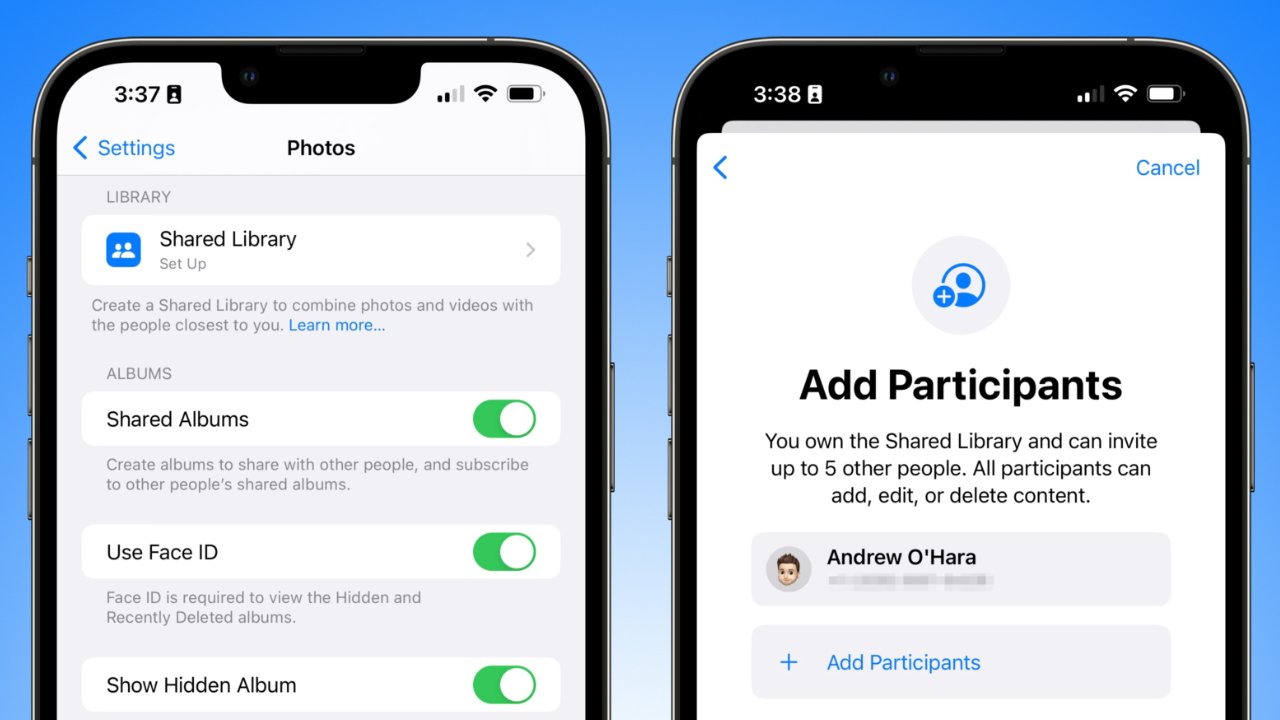 Create a Shared Library and choose who to share it with
Apple's iCloud Shared Photo library is a way to share photos and videos with up to five contacts so everyone can collaborate. But, it now appears that it's not going to see release in September.
Apple's webpage now lists the feature as "Coming later this year." Furthermore, it has also removed it from the latest iOS 16 betas.
When a
Shared Photo Library
is set up or joined, users can add past photos based on a start date or the people in the photos. Photos can be shared directly from Camera, or automatically when shared library members are nearby.
The system will make suggestions for additions to the shared library in the For You section in Photos.
Shared Photo Library
The option was found in
Settings > Photos > Shared Library Set Up.
It's absent from iOS 16 developer beta nine that
Apple released
on September 7.
The feature is different from
Shared Albums in iCloud
, the toggle for which is still available in Settings. Shared Albums works with or without iCloud Photos.
With iOS 16 Shared Photo Library, everyone has equal permissions for adding, editing, and deleting photos in the shared library. Favorites, captions, and keywords sync too.
The feature may arrive in time for iPadOS 16, though. The company won't release iPadOS 16 at the same time as iOS 16 on September 12. Instead, it will likely be held until new iPads are released
later this fall
.
Read on AppleInsider