iOS 16's Clean Energy Charging arriving later in 2022
A future update to
iOS 16
will make the iPhone even more environmentally friendly, with Clean Energy Charging prioritizing recharging at times when cleaner energy sources are available.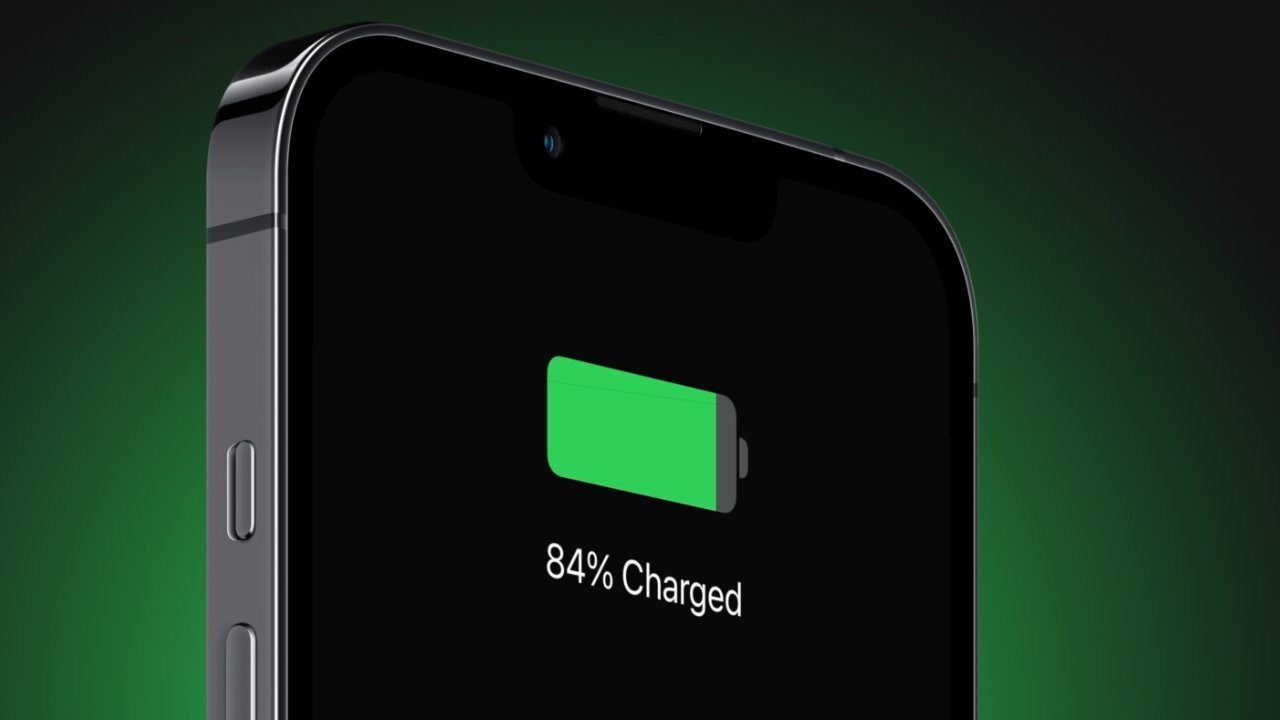 Apple has worked hard to reduce the
carbon footprint
of the company as a whole, and it's making its products work in a more environmentally-minded way. In an upcoming update due later in 2022, Apple will add a feature to iOS 16 called Clean Energy Charging.
According to Apple, Clean Energy Charging will try to cut down the carbon footprint of the
iPhone
created by recharging. To accomplish this, the feature will optimize the timing of charges for "when the grid is using cleaner energy sources."
The change is seemingly an expansion of the idea of the
Optimized Battery Charging
functionality
that arrived
in iOS 13. That feature protected the battery of the iPhone from prolonged charging and leaving the battery fully charged for long periods, by managing charging patterns.
Optimized Battery Charging would charge the iPhone to 80%, if it believes it will be left on charge for a long time, such as overnight. Before it expects to be picked up and used, the feature would restart charging so that it will reach 100% charge at the right moment.
It is unclear exactly how iOS would be able to know when "cleaner energy sources" are being used, but it is likely checking in with Apple's servers to determine the grid's status. It will also be limited only to the United States, which suggests there is some data sourcing at play.
Apple doesn't state when Clean Energy Charging will arrive in iOS, except it will be "later this year." It will be accompanied by other features, including iCloud Shared Photo Library, Live Activities, and Matter support for
Homekit
.
Read on AppleInsider