iPhone 14 Pro Max review: Apple's best gets better
Posted:
in iPhone
edited September 2022
The
iPhone 14 Pro Max
iterates on Apple's already spectacular flagship product with a 48MP camera, always-on display, and whimsical Dynamic Island.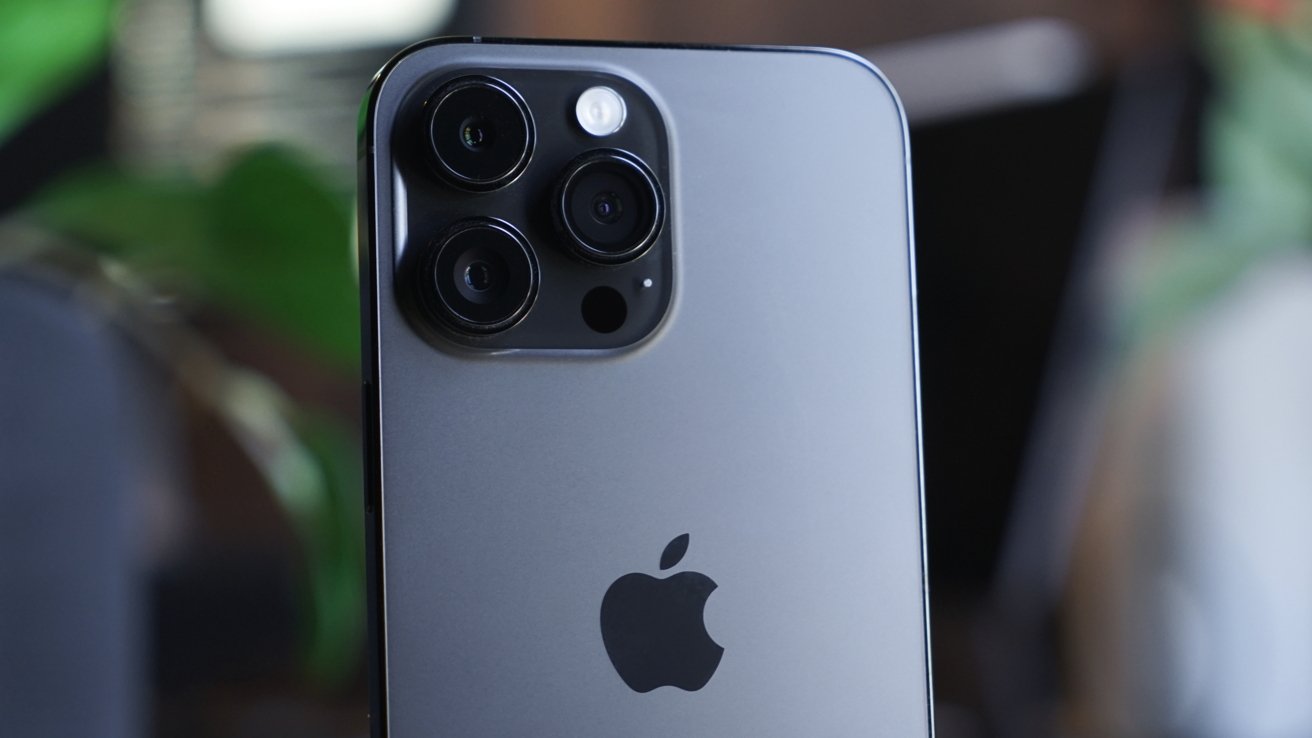 Let's be honest, Apple can only do so much to update the pocket-sized
iPhone
each year. As the product gets more mature, iterative updates have become the norm as just about every year feels like what used to be an "s" year.
The iPhone 14 Pro Max seems different. This isn't just a processor bump and a better camera, it's an evolution of the device experience we've not seen since the
iPhone X
.
Year-over-year iPhone upgrades tend to lean on a three-pronged approach -- camera upgrades, new processor, and a new tentpole feature. The iPhone 14 Pro lineup goes well beyond that, with at least six significant upgrades and multiple other new features.
Dynamic Island
Camera improvements and display updates aside, the one feature that has everyone talking is Dynamic Island. While this is kind of a silly name, it captures the whimsy behind this new software UI.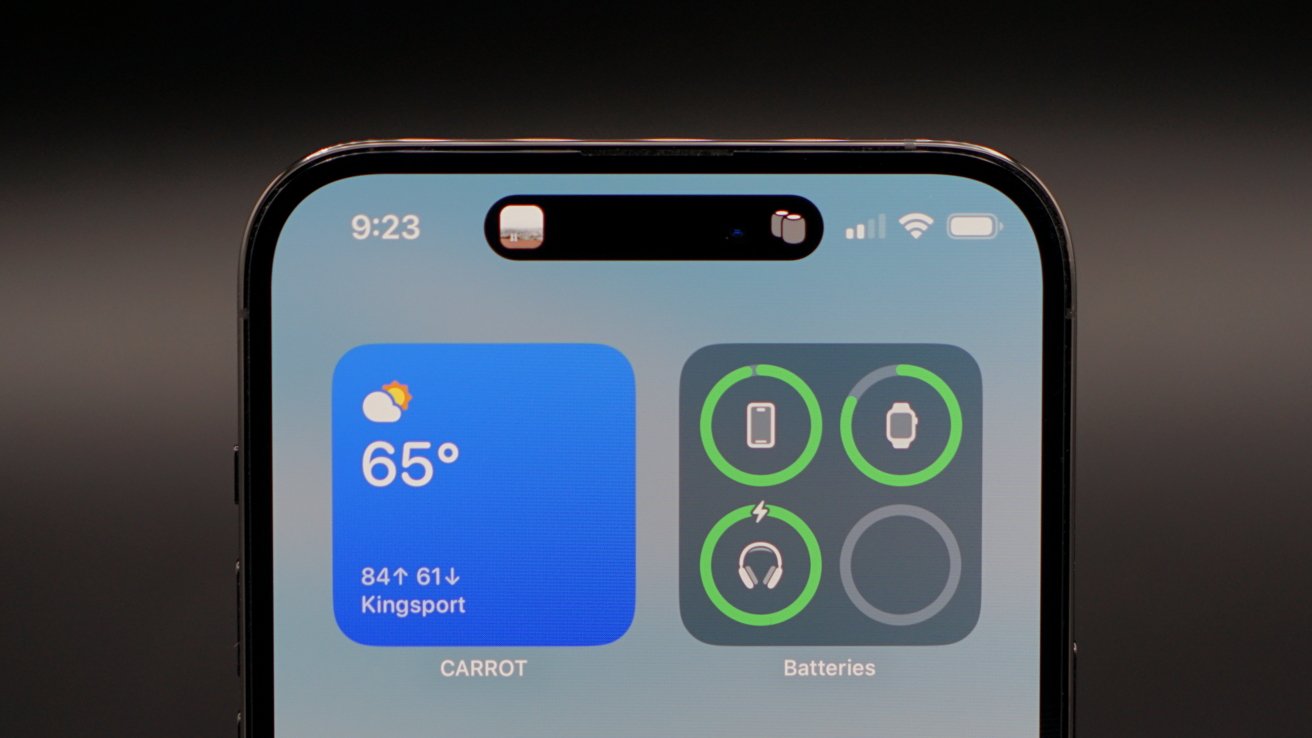 The Dynamic Island shows Live Activities like now playing music
The sensor housing for
Face ID
is no longer hidden behind a notch. Instead, it is behind a pill-shaped cutout lower on the display. The selfie camera is behind its own cutout too.
Apple decided to disguise these cutouts using a clever UI trick. A black pill-shaped bubble will constantly encapsulate the sensor housing cutout and transform to show different active content. Apple calls this Dynamic Island.
Instead of seeing a static black bubble obscuring content, Apple has made the pill shape part of the UI. The
Face ID
indicator will drop down to signal for authentication, album art will be shown when music is playing, or a timer will be displayed when one is running.
Developers can take full advantage of Dynamic Island once the third-party APIs ship in
iOS 16.1
. Until then, it is limited to Apple-made apps and third-party apps with system-wide functions like now playing.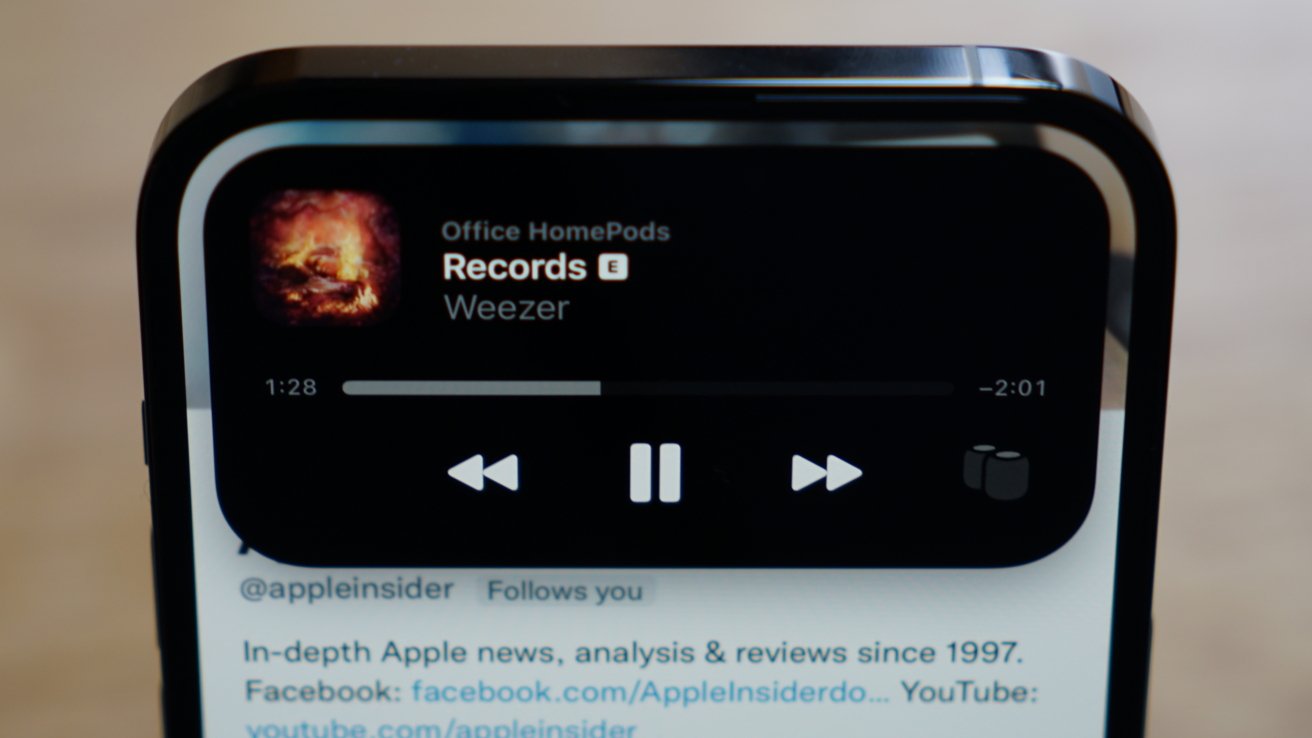 A long press on the Dynamic Island reveals more controls
While Apple's introduction and naming suggest the Dynamic Island is in constant motion, it's not quite set up that way. Once content has been dealt with and shifted into the pill at the top of the display, it sort of hangs out there waiting for user interaction.
Tap on the Live Activity being shown, and it will open the app in use. Press and hold to see the Dynamic Island shift and show a shortcut to controls or other UI.
This feature feels closer to a multitasking tool rather than some kind of dynamically changing billboard. That isn't to say this is a bad thing.
Dynamic Island is an evolution of hardware and software. It is something apparently built out of necessity because the ideal of no notch or cutout, Apple doesn't seem willing to do.
This technological change feels similar to what Apple did with the iPhone X. Rather than build a virtual Home Button to recreate old interaction points, Apple redefined how app switching and Control Center were reached with the Home Bar and notch "ears."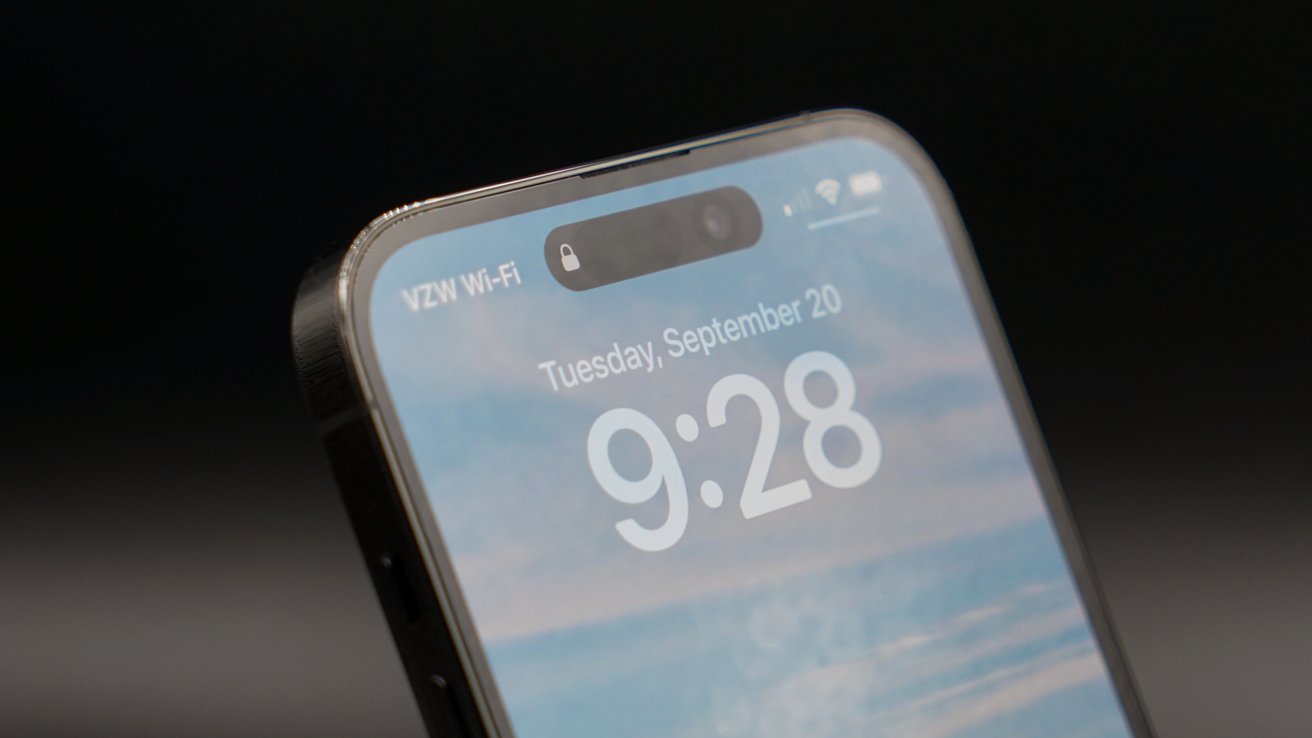 The Face ID unlock animation is performed in the Dynamic Island
We believe this is just the beginning of Dynamic Island as Apple works to refine how everything is structured. Also, developers are sure to figure out clever interactions of their own for this feature, like Reddit client
Apollo's
little pixel pets.
Super Retina XDR display
The iPhone 14 Pro Max has a 2796 pixel by 1290 pixel display resolution at 460 ppi. This is a slight increase over the
iPhone 13 Pro Max
, which had a 2778 pixel by 1284 pixel resolution at 458 ppi.
The bezels are ever so slightly reduced, but most users won't notice. The change from a notch to the new sensor housing is one of the few ways to determine which iPhone you're holding.
ProMotion with 10Hz to 120Hz returns. The display is still HDR, supports True Tone, and has a 2 million to 1 contrast ratio.
Always-on display
The iPhone 14 Pro and iPhone 14 Pro Max has a display that will almost never turn off. This is accomplished thanks to an advanced LTPO panel that can slow the refresh to as low as 1Hz.
When the iPhone is left idle, it will automatically lock, then about 30 seconds later, it will dim into always-on mode. At a glance, it feels like a mistake has happened, that you've simply forgotten to lock your iPhone display.
The clock is shown brightly, widgets are visible, and a Live Activity is updated regularly at the bottom of the screen. The brightness of the always-on display is affected by ambient light so that it can be easily read in most conditions.
The wallpaper is dimmed intelligently and will preserve skin tones if people are in the image. This effect works well, and Apple takes this further with special wallpapers like the clownfish one.
Flip the phone over or place it in a pocket, and the display will completely turn off.
Apple Watch
owners also get a proximity feature that shuts off the display if they move a certain distance away.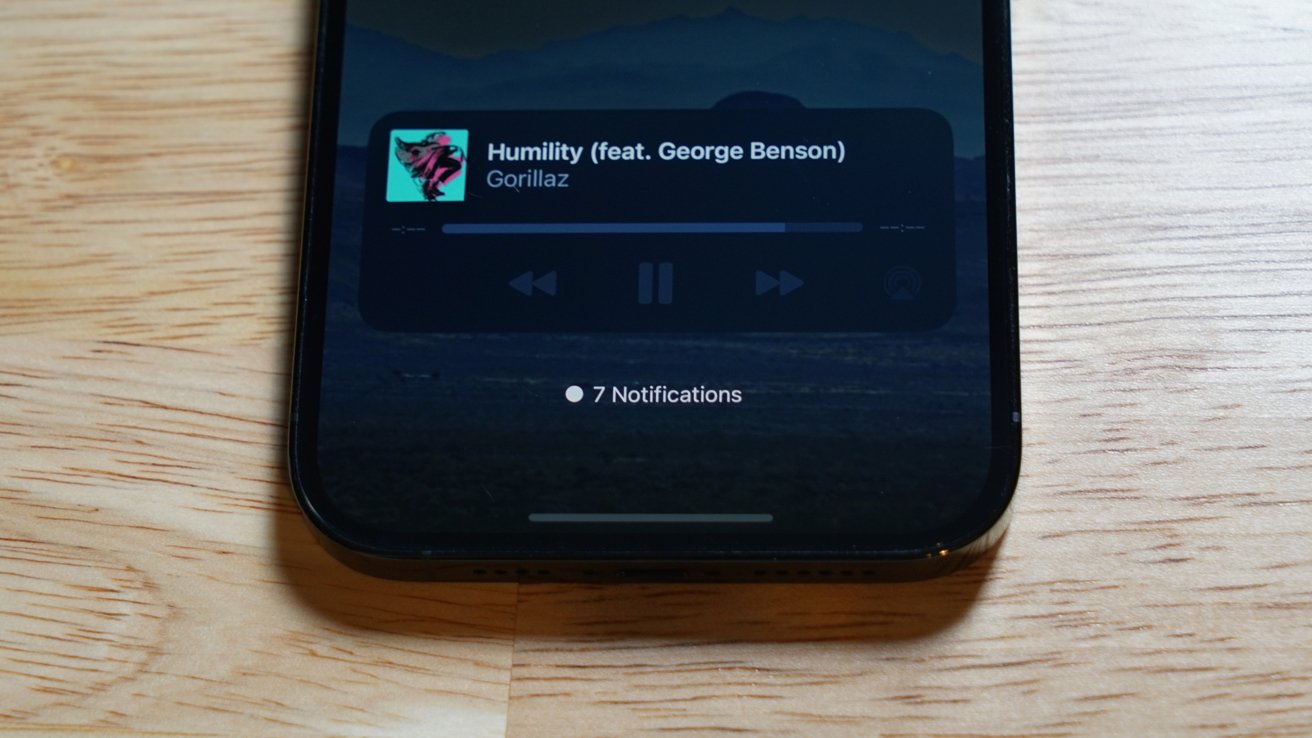 Live Activities are still visible on the always on display
Notifications, certain widgets, and parts of Live Activities will not be visible if privacy settings require the phone to be unlocked to see certain data. It shows information similar to a locked iPhone with its display turned on.
There is a toggle in settings that will disable the always-on display. Automation isn't available for the feature directly, but toggle Low Power Mode with Shortcuts or a Focus Filter to disable always-on when desired.
The always-on display is also disabled when a Sleep Focus is enabled,
CarPlay
is active, or Continuity Camera is in use.
2,000 nits
The iPhone 14 Pro Max display has another trick up its sleeve. It can now increase its brightness to 2,000 nits to improve visibility in direct sunlight. That's twice the normal operating max brightness of 1,000 nits.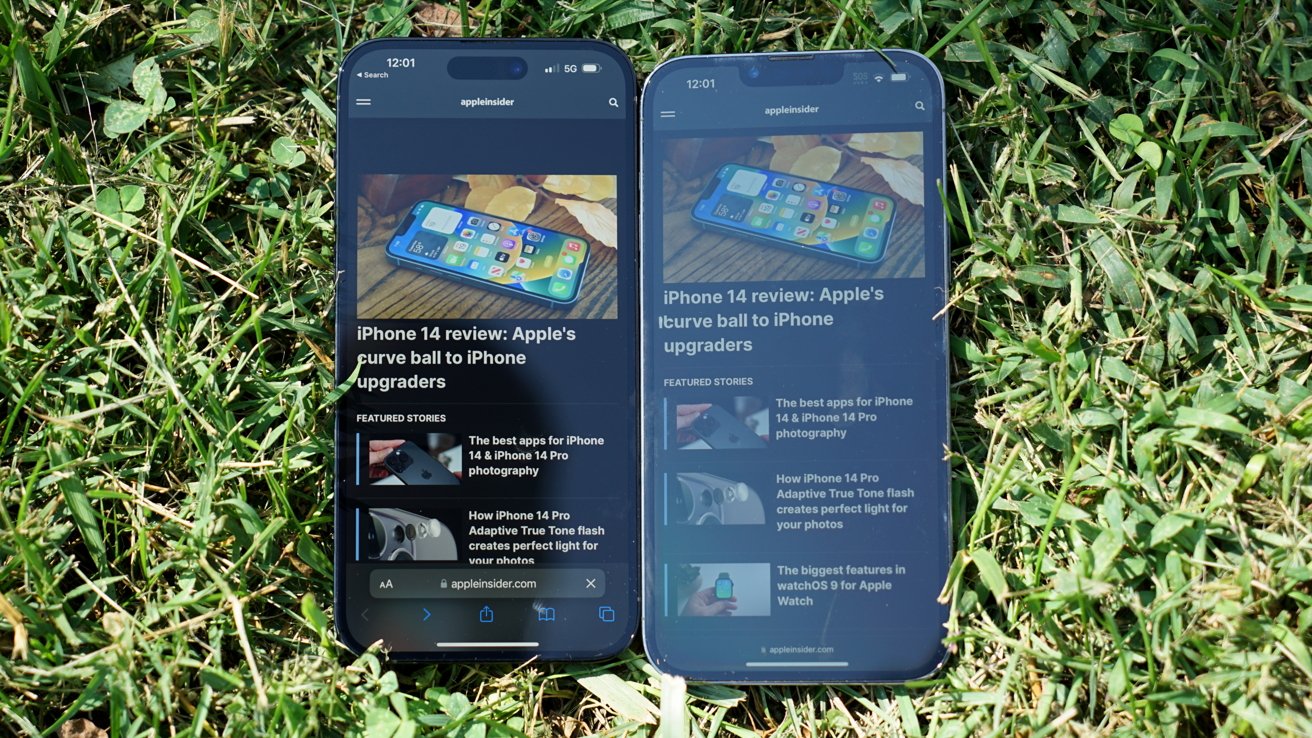 The iPhone 14 Pro Max can get to 2,000 nits of brightness in the sun, twice as much as iPhone 13 Pro Max
Surprisingly, this feature works without much issue. We'd expect the iPhone to overheat under certain conditions, but with summer on its way out, we won't have much opportunity to test that in northern Tennessee.
When held next to the iPhone 13 Pro Max on a sunny 75-degree Fahrenheit day, the iPhone 14 Pro Max was much brighter and more legible. It didn't seem any hotter than the iPhone 13 Pro Max, but that could also be due to better thermal dissipation in the iPhone 14 Pro Max.
Every camera upgraded
When most people buy a new smartphone, the first question they ask is, "does it take good photos?" In 2022, the answer will be yes for most premium devices.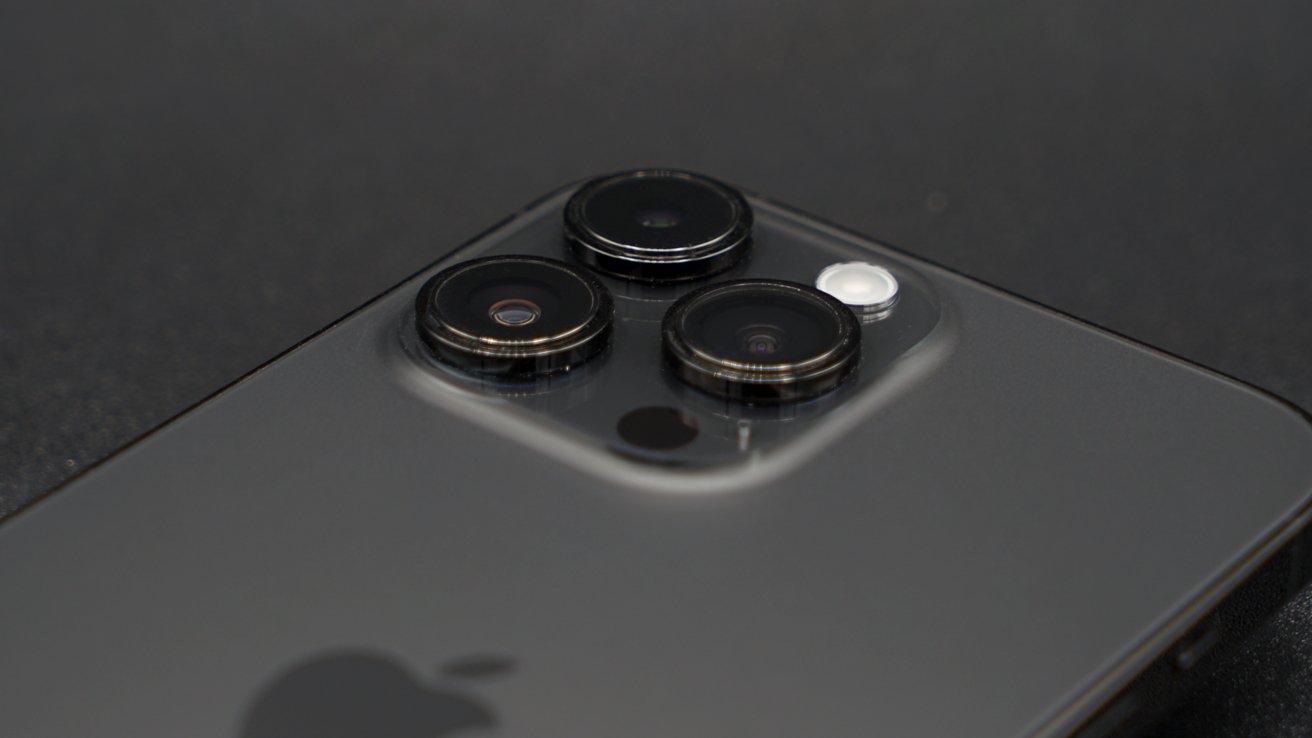 The 48MP Main Camera uses pixel binning to take sharp 12MP photos
What sets different cameras apart, even between iPhone generations, is how an image is processed, the hardware being used, and ease of use. Evaluating a camera is so much more than comparing the final results based on subjective qualities.
The Photonic Engine
Before diving into the physical camera upgrades, it is essential to address the software that makes this all possible. Apple has updated its image pipeline to make Deep Fusion happen sooner, and it is called the Photonic Engine.
This updated process enables colors and sharpness to be retained thanks to Deep Fusion occurring on the uncompressed image. Like Deep Fusion, this mode is only used in less-than-ideal lighting conditions but is still brighter than Night Mode.
That means any photo not taken in bright environments stands to be improved by the Photonic Engine.
The 48MP Main Camera
Apple increased the pixel count in the Main Camera for the first time since the iPhone 6s. It moved from a 12MP f/1.5 sensor to a 48MP f/1.78 sensor, though the resulting image will still be 12MP when saved in the photo library.
This is accomplished using a feature called pixel binning. Apple groups sets of four pixels together for improved light gathering and sharpness.
Users who want more control when editing a photo can shoot in ProRAW at the full 48MP image size. This creates large image files but is useful for edits that can ultimately be exported in a smaller file format.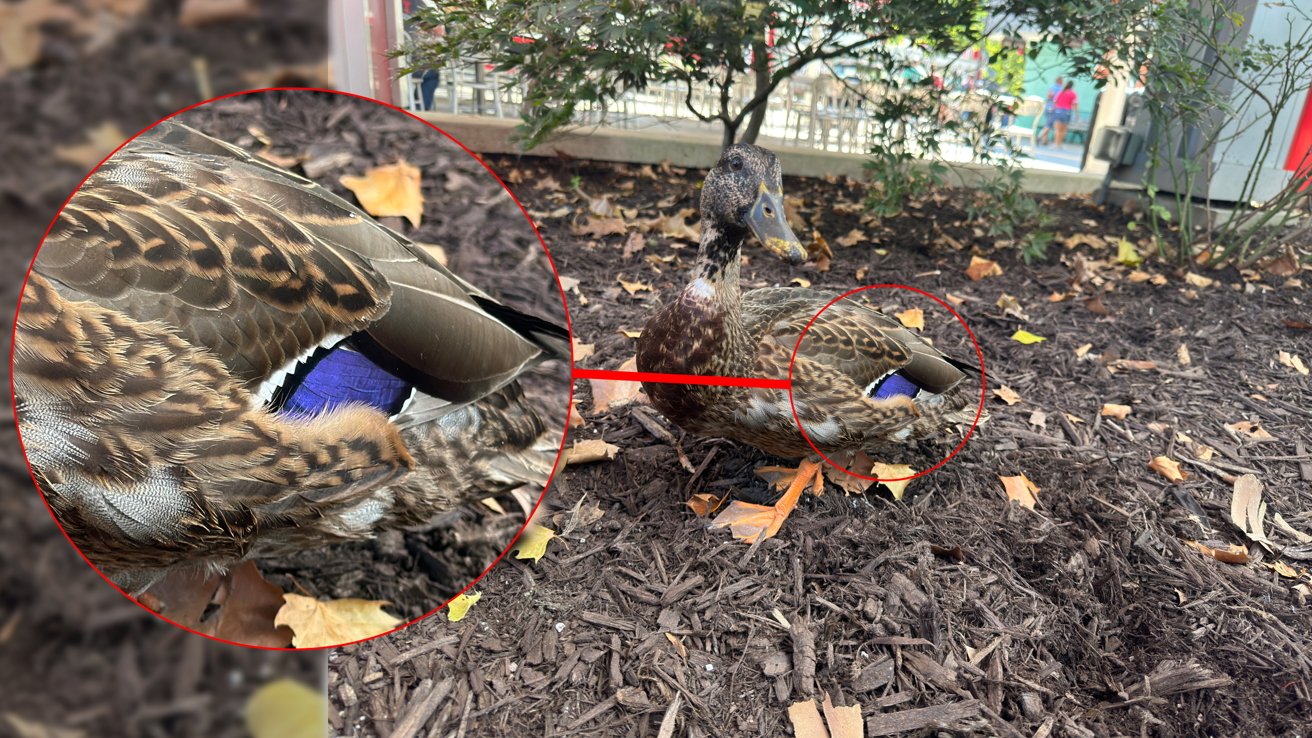 This very cooperative duck shows how much detail can be pulled from a 48MP ProRAW image
This shot of a duck shows just how much detail can be extracted from a ProRAW file at such a large size. While average users may not take advantage of this feature often, it is very useful in select situations.
Shooting in ProRAW removes many image optimization steps, and the resulting image may appear dull or dark. The point of ProRAW is editing, so go in and edit the photo after capture to recover the shadows, raise the saturation, and see the benefits of shooting in that format.
Place the iPhone 14 Pro Max and iPhone 13 Pro Max on a tripod pointed at the same still subject in broad daylight, and you'll likely see near-identical photos. This is because both devices automatically adjust ISO, shutter speed, aperture, white balance, and more to achieve what Apple's image pipeline determines is the most accurate version of that photo.
The photos of the train produced interesting results. The cameras are operating at their maximum capability with this much light, but the image pipeline and differentiated hardware resulted in slightly different outcomes.
The trees in the iPhone 13 Max image lack contrast and the space inside the conductor cabin is darker and noisier. Note the sharpness of the lettering on the steam pressure gauge in the top right corner of the iPhone 14 Pro Max photo.
While the ideal conditions above created near-identical photos, we can see how the different hardware responded to produce similar results. Now, apply this same exercise to a more challenging subject, and you'll see the iPhone 13 Pro Max begin to lag.
This theater sign in Dollywood represents a challenge for modern cameras. The tree casts the sign in shadow, but the bright sunlit sky is shining through, and even the sign has bulbs emitting light. Both cameras performed great, and the brightness of the sky enabled a super fast shutter speed of over 1/6000 for both. See how some bulbs appear to be out in both images -- this is from shooting faster than the flickering lights.
The iPhone 13 Pro Max has a blue tint across the entire image, most noticeable in the white sign background. The texture in the bricks is also much more visible in the iPhone 14 Pro Max shot.
The extra exposure and more saturated leaves are visible again in this theater shot. It appears that this is a result of where the Deep Fusion process is taking place, and the overall algorithm deciding to brighten up the image again mid-process. This can create better images in some instances, worse in others.
We've found that any well-lit shot is difficult to differentiate between which iPhone took which. Zooming in will almost always reveal which has more detail and natural coloring, which points to the iPhone 14 Pro, but most people won't be zooming in, let alone comparing the shots to other phones.
This night mode comparison shows how the iPhone 13 Pro Max compensates in low light using more warmth. While the effect is pleasant, and we actually prefer the unedited result in the older phone, the iPhone 14 Pro Max produced less noise, more accurate colors, and didn't artificially warm the image.
Pixel binning and the Photonic Engine image pipeline result in twice as much low-light performance. This means sharper images more often, especially when shooting moving targets.
Night mode photography benefits from the larger sensor and faster processor. The iPhone 14 Pro Max will take less time to expose a photo with better results. Extend that exposure to 10 seconds, and you'll see significant gains in the newer model's final image.
Telephoto camera
Another advantage of having a large 48MP Main Camera is it can double as a 2x telephoto camera. By cropping the center 12MP portion of the sensor, the user gains a full-resolution 48mm equivalent camera.
The 48mm focal length is a smidge under the 50mm portrait standard used by photographers. This length and f/1.78 aperture can capture excellent portrait photographs thanks to a natural bokeh.
The 3x Telephoto Camera is still here with the same specs as before. However, the Photonic Engine enables light capture for low-light photos to be improved by twice as much. This image of our cat in a dim room backlit by a window showcases this dramatic increase in performance across generations.
In some conditions, Apple will use the Main Camera with a 3x crop rather than the optical 3x Telephoto sensor. The Main Camera has a much larger sensor and better low-light performance.
On iPhone 14 Pro Max, users will see this occur much less often thanks to improved low-light performance on the 3x lens. The improved image signal processor also translates to faster Night Mode exposures on the Telephoto Camera.
Ultra Wide and macro cameras
The Ultra Wide camera sits at an odd place, photographically speaking. In the Camera app, Apple still calls it the 0.5x lens, even though it is 13mm and not quite half the new 24mm Main Camera.
The pumpkins in these images are in the shade. Note the bluish color cast in the iPhone 13 Pro Max images, as if the camera was trying to compensate for the warm color of the pumpkins. Also note the improved textures in the pumpkins in the iPhone 14 Pro Max image.
That focal length is excellent for getting wide shots of sprawling vistas or comically distorting a pet's face. However, it does have an issue with warping images around the edges, which is especially noticeable in group shots where people can barely fit in the viewfinder.
We don't take a lot of ultra-wide shots for this reason. It is perhaps our least used lens on the iPhone, or it would be if it weren't for Macro Mode.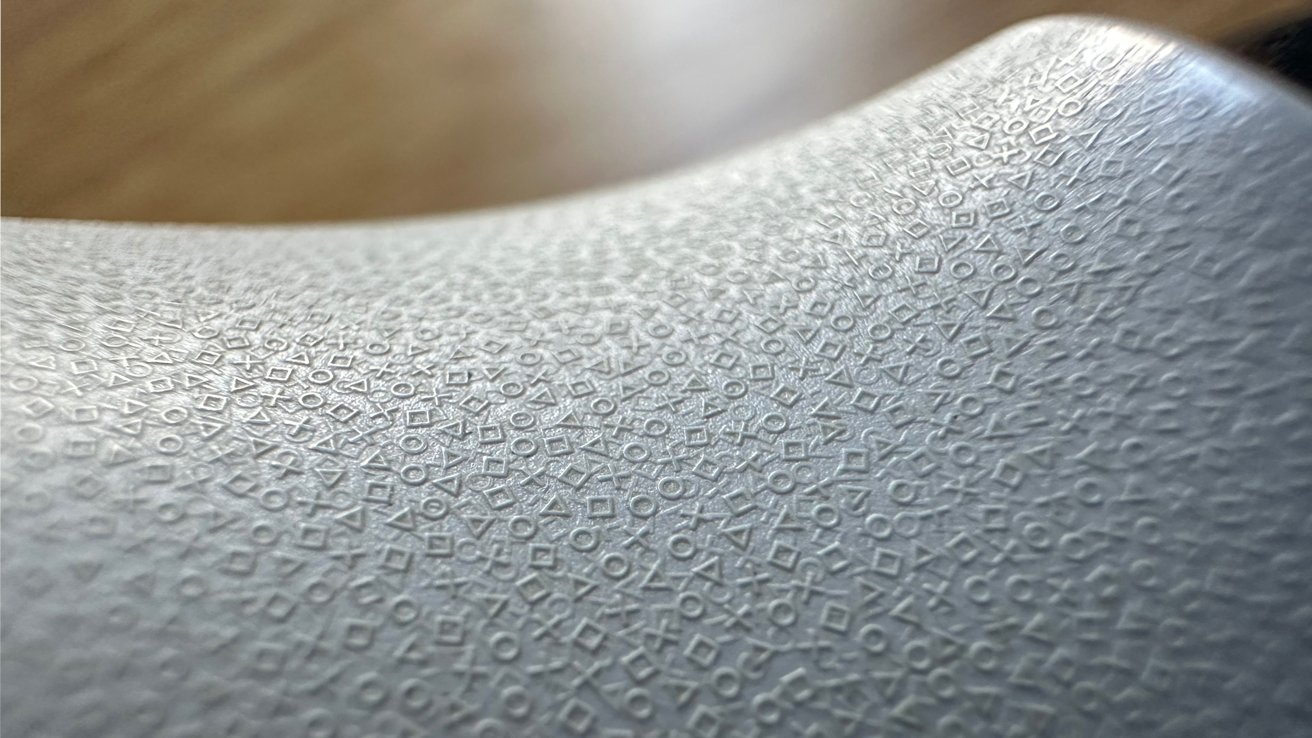 A macro shot of the texture on the back of a Playstation Dualsense 5 controller
The Ultra Wide Camera has an autofocus that can focus at incredibly close distances --within two centimeters of a subject. This is what enables the Macro Mode feature.
Macro Mode has improved thanks to a larger Ultra Wide sensor, though it does have a slower aperture at f/2.2 versus f/1.8. The Photonic Engine appears to compensate for this along with the larger sensor, so light-gathering capabilities have improved 3x in low light over iPhone 13 Pro Max.
The TrueDepth selfie camera
Apple included autofocus in the 12MP selfie camera for the first time. It can track multiple subjects near and far quickly, so selfies come out clearer even in dim environments.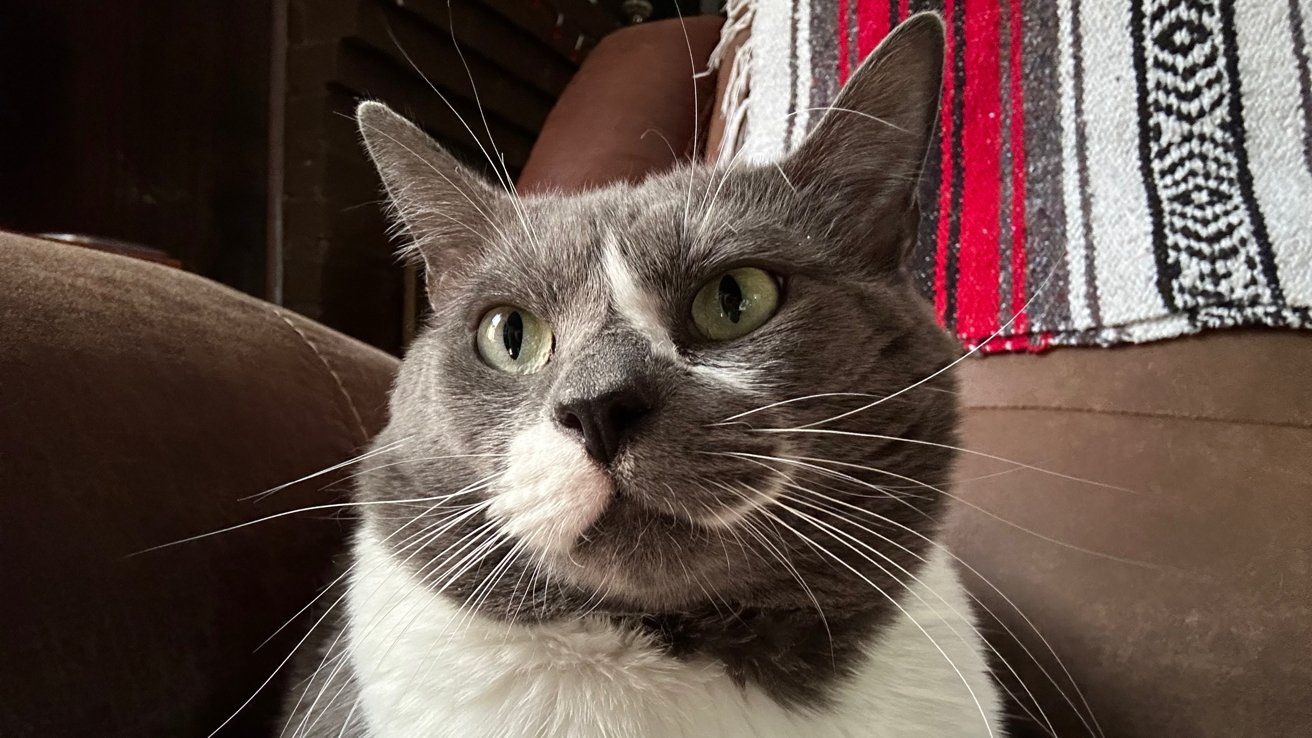 The improved selfie camera takes sharper images in low-light environments
The TrueDepth system aids in focusing in some situations, so obtaining a focus is fast regardless of the conditions. The faster f/1.9 aperture and Photonic Engine mean up to 2x improved low-light performance.
We've found that group selfies come out much better thanks to autofocus. That friend at the end of the table can finally come into focus rather than being a blurred smudge.
Closeup selfie shots also improve since the camera constantly adjusts focus while taking pictures. For example, taking closeup images of eye makeup will take much less guesswork.
4K Cinematic Mode and Action Mode
Cinematic Mode was a flagship feature of the
iPhone 13
keynote, but it didn't seem to make much of a splash in real-world use. Apple has made it a much more desirable feature for iPhone 14 thanks to 4K 24fps recording.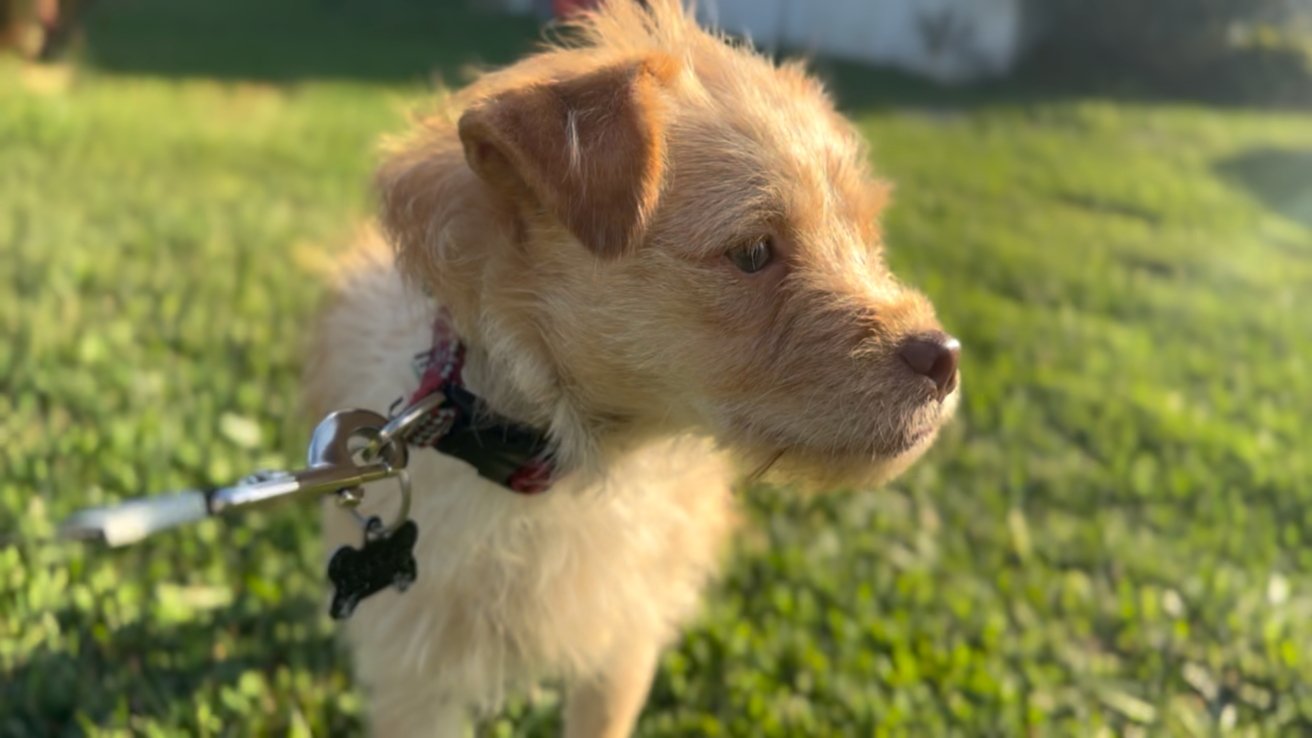 Cinematic Mode intelligently blurs the background around a subject, but it isn't perfect
While we aren't heavy video users, the new Cinematic Mode is much more useable in the new iPhones. We'll likely use it more often when taking videos now that it can shoot in 4K, especially since the effect can be removed in post.
Action Mode is another video feature that crops into the image sensor to perform software video stabilization while recording. This limits the video to 2.8K resolution, but it is worth the tradeoff for buttery smooth video.
As the name suggests, this is great for when you're expecting the camera to bounce a lot when capturing video. This can be from running or sitting in a car.
We tried out Action Mode while riding our bike through a local trail, and it performed amazingly. The footage shot on the iPhone 14 Pro Max put the iPhone 13 Pro Max to shame.
During our visit to Dollywood, we filmed a video in Action Mode on one of the water raft rides. Though we were bobbing and splashing around in constant rotation, the resulting video was crisp, clear, and lacked even a single shake.
Both of these video features are available on the entire iPhone 14 lineup.
A16 Bionic
Apple says the A16 Bionic is the fastest processor in a smartphone. These claims are easy to make for the company as competitors are still struggling to overcome Apple's two-year-old chips, let alone today's.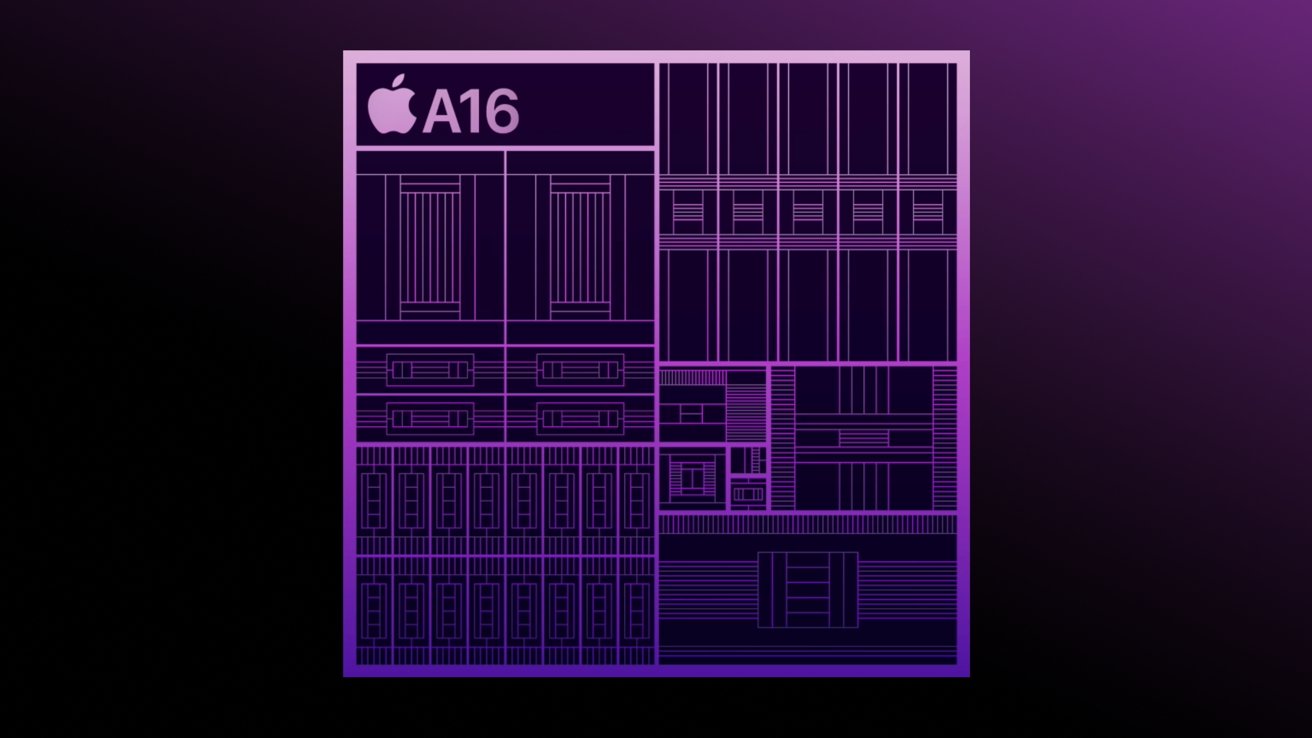 The A16 Bionic has a 6-core CPU and 5-core GPU
Most people won't notice much difference between the iPhone 13 Pro's processing speeds versus the iPhone 14 Pro. Applications and games don't come close to tapping out the processor's peak power, which has been true for a few generations.
That isn't to say the A16 isn't beneficial in some circumstances. Processing massive 48MP ProRAW photos or 4K ProRes will need as much power as the iPhone can draw.
We tested some of our usual games -- the high-fidelity "Tower of Fantasy," the physics-intensive "Perchang," and even some "Minecraft" with far-off render distances and high-resolution textures. They all performed without a stutter, though battery life took an expected dive with such high settings.
The A16 Bionic has a 6-core CPU and 5-core GPU. Though, the GPU is upgraded with 50% more memory bandwidth.
Benchmarks
Benchmarking Apple's iPhone lineup may not provide the most exact data, but it is an excellent indicator for overall performance and year-over-year analysis. Benchmarks can be affected by numerous aspects like charge level, room temperature, and more, so results may vary.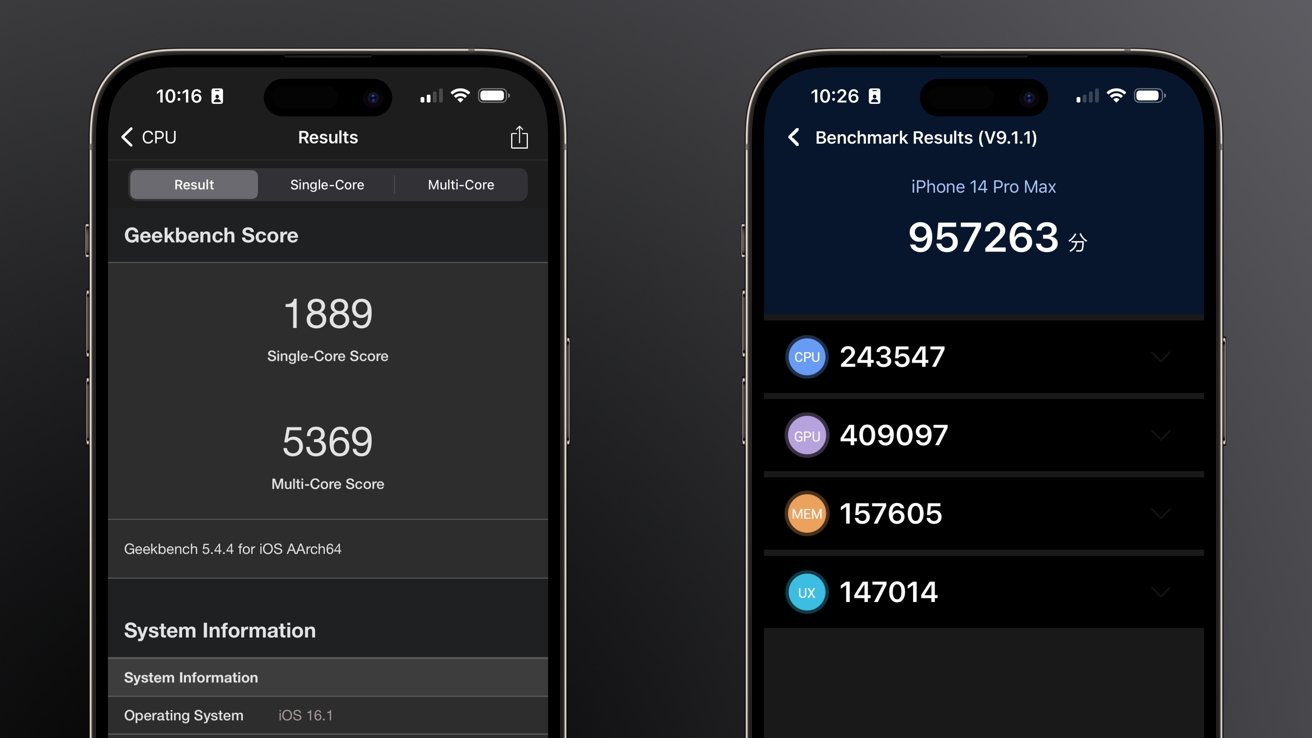 Geekbench results (left) and Antutu results (right)
We ran the Geekbench 5 benchmark tool on the iPhone 14 Pro Max, and it scored 1,889 for single-core performance and 5,369 for multi-core performance. This is a notable increase over the iPhone 13 Pro Max, which scores 1,728 in single-core and 4,790 multi-core.
The Geekbench 5 graphics test scored the iPhone 14 Pro Max at 15,304, a jump over the A15 Bionic's 14,954 score.
The Antutu benchmark showed a 957,263 score for the iPhone 14 Pro Max, up from 831,172 for the iPhone 13 Pro Max. The jump in the GPU-specific score was the most significant, scoring 409,097, up from 318,962.
These scores are consistent with the iPhone 14 Pro that we reviewed
on Saturday
.
Battery life
Battery life is one of the most challenging things to test on a new smartphone. The initial setup, updates, and background processing that occurs in a new device can severely impact battery life.
That said, we've been using this iPhone almost nonstop since we got it. Even with the demanding initial setup processes, the battery has lasted through all of our video and photo testing without needing to stop and charge more than usual.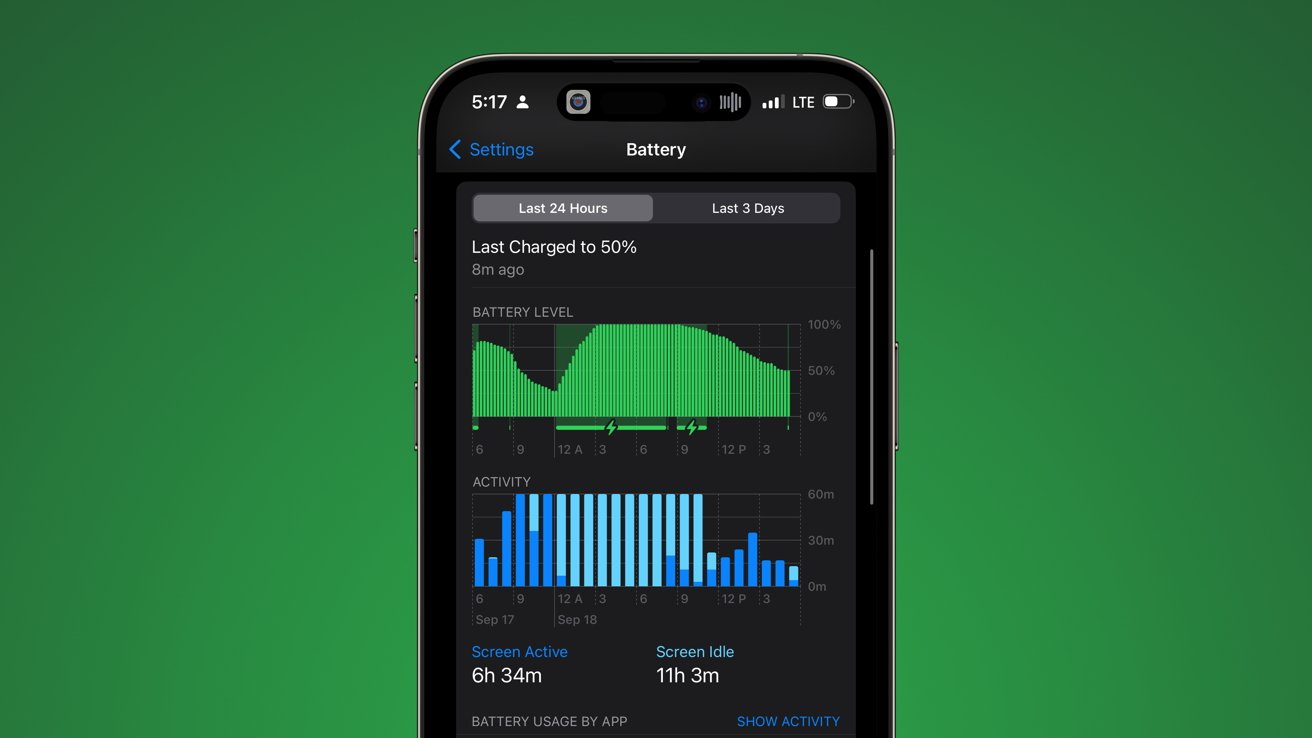 A day at a theme park barely dented the iPhone 14 Pro Max battery
Apple says the battery on the iPhone 14 Pro Max can last up to 29 hours when watching a locally stored video or 23 hours when streaming. These numbers are impressive, but almost anything else a user does will be more impactful than watching a video.
As you saw with our photo testing above, we visited the Dollywood theme park for a few hours. The battery was 95% when we exited the car at about 11 am, and it wasn't charged again until we left the park at about 5 pm.
The battery was at 50% despite nearly six hours of photos, video, 5G networking, NFC communications, app use, and high outdoor brightness settings. The iPhone 13 Pro Max we brought along for testing wasn't used as often and wasn't connected to cellular service. It went from 95% to 65% in the same period.
Safety features
Apple included some new safety features we weren't quite able to test. Crash Detection and Emergency SOS via satellite.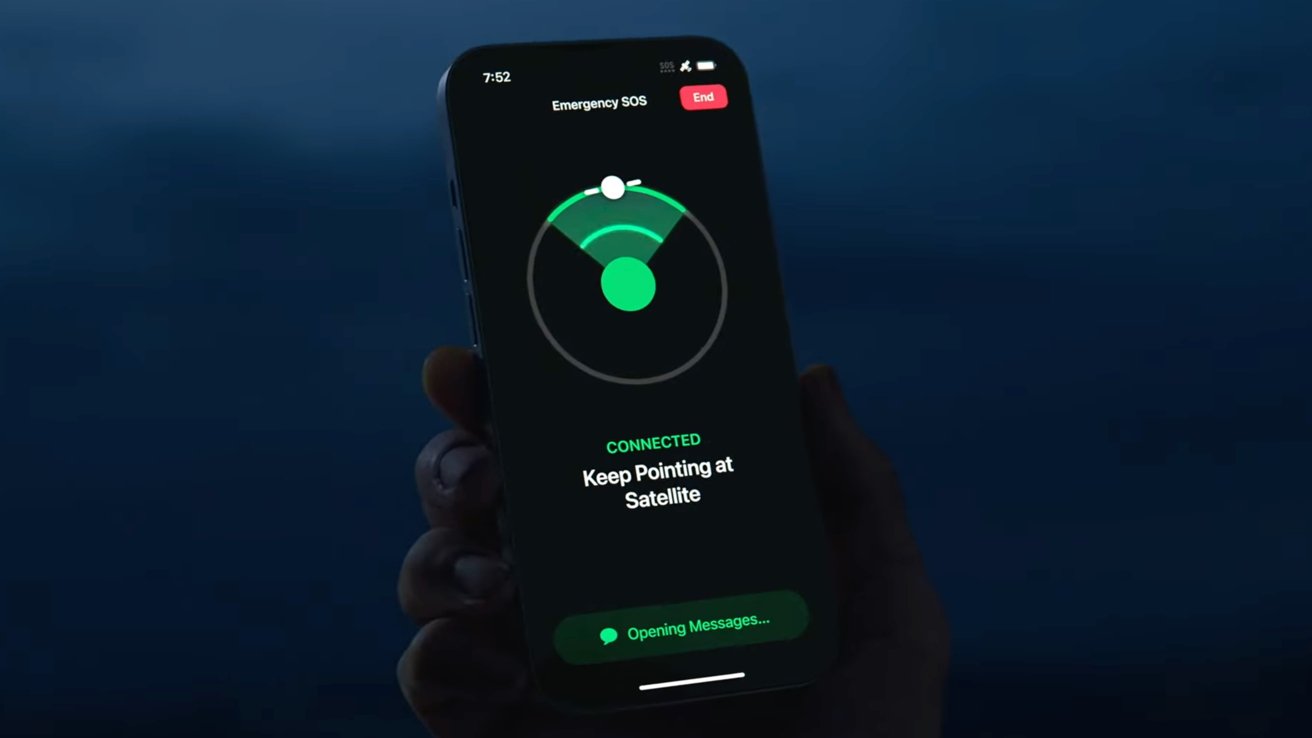 Connect any iPhone 14 model directly to a satellite in emergencies
Crash Detection uses sensors in the iPhone to determine if a car crash has occurred. The g-force sensor can pick up a force up to 256g, which is the force of the crash, not the force the person feels. A fender bender won't trigger Crash Detection, but the
Apple Watch
knows the difference between a car crash and a fall, so bike crashes will still enable Emergency SOS.
Emergency SOS via satellite will enable users to connect their iPhones directly to a satellite to contact emergency responders. The entire iPhone 14 lineup has specialized equipment to accomplish this without an antenna.
This feature is only available when the iPhone cannot connect to a cell tower or WiFi. It can also be used to send your location to friends or family.
Where it falls short
Not everything is sunshine and roses with the iPhone 14 Pro Max. We're excited about the new features and raw performance, but there are some obvious next steps for the iPhone lineup.
The design, minus the display, is entering its third year of life and won't have an opportunity for change until late 2023 at the earliest. Apple isn't known to do significant shifts in design regularly, and a smartphone has a fairly regular design. It would be nice to see something more than a bigger camera bump in the
iPhone 15
.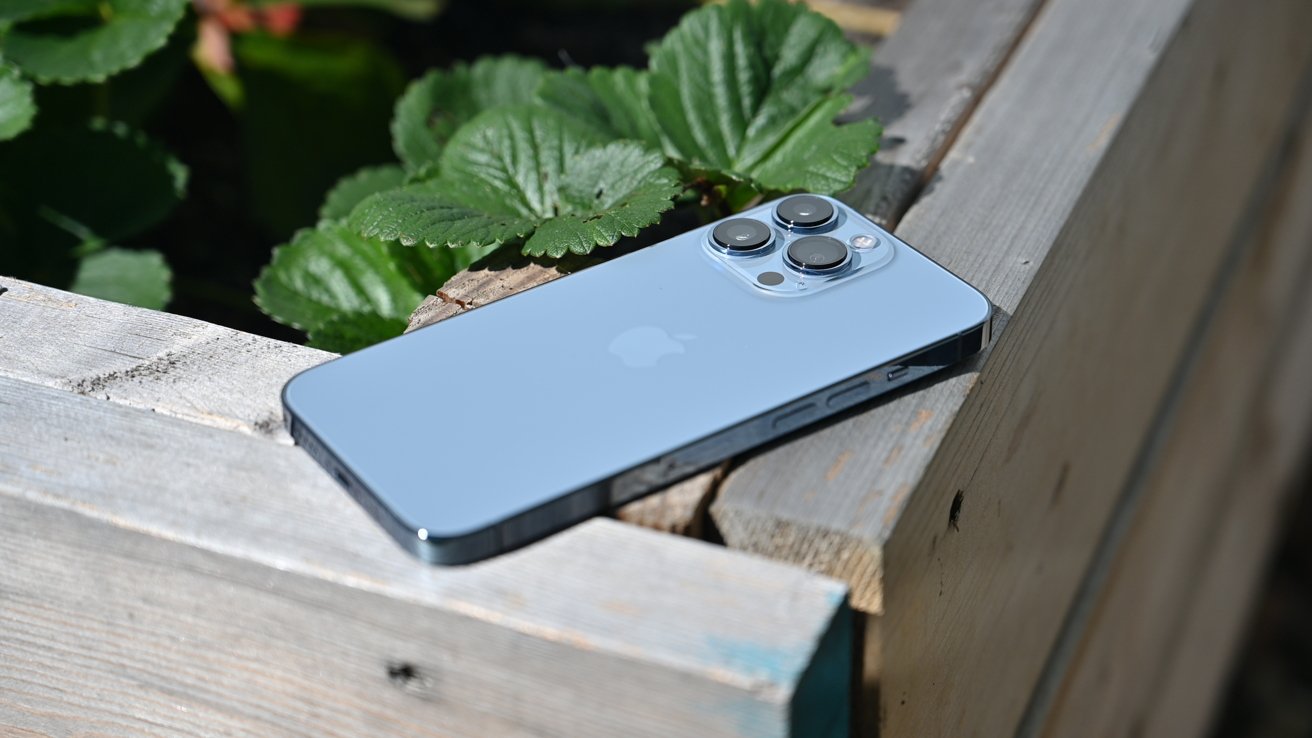 Most people would have a tough time figuring out if this was the latest iPhone
Speaking of cameras, Apple's seem to be in flux. Initial reviews of the iPhone 14 Pro cameras stated that there didn't seem to be much difference overall. Apple released iOS 16.0.1 with some bug fixes, and post-release reviews suggest much more dramatic shifts in photography.
We noticed some potential adjustments to the image pipeline yet again in iOS 16.1. Photos are coming out less saturated than in the iPhone 13 Pro Max.
We'd have preferred it if Apple landed on a finalized photo pipeline before releasing the new models to customers, but at least customer concerns are being addressed.
Ditching the SIM slot in favor of eSIM is a very Apple thing to do. It won't affect a large majority of non-traveling users after the release weekend's drama across carriers under pressure. Anyone who buys their device in the US and travels constantly may encounter issues abroad.
We're happy to see a more rigid enclosure with fewer points for water ingress, but it is far from being sealed off. Apple has offered an IP68, water, and dust resistance rating up to 6 meters since
iPhone 12
. We'd love to see an iPhone Apple wants you to dunk into a pool for photos and video.
The always-on display feels a little too "on." We'd like to see a customization feature that toggles off the wallpaper or certain widgets in always-on mode.
At the least, Apple needs to support system settings like always-on in Shortcuts so we can automate the feature. Luckily, always-on can be toggled using Low Power Mode, which can be automated.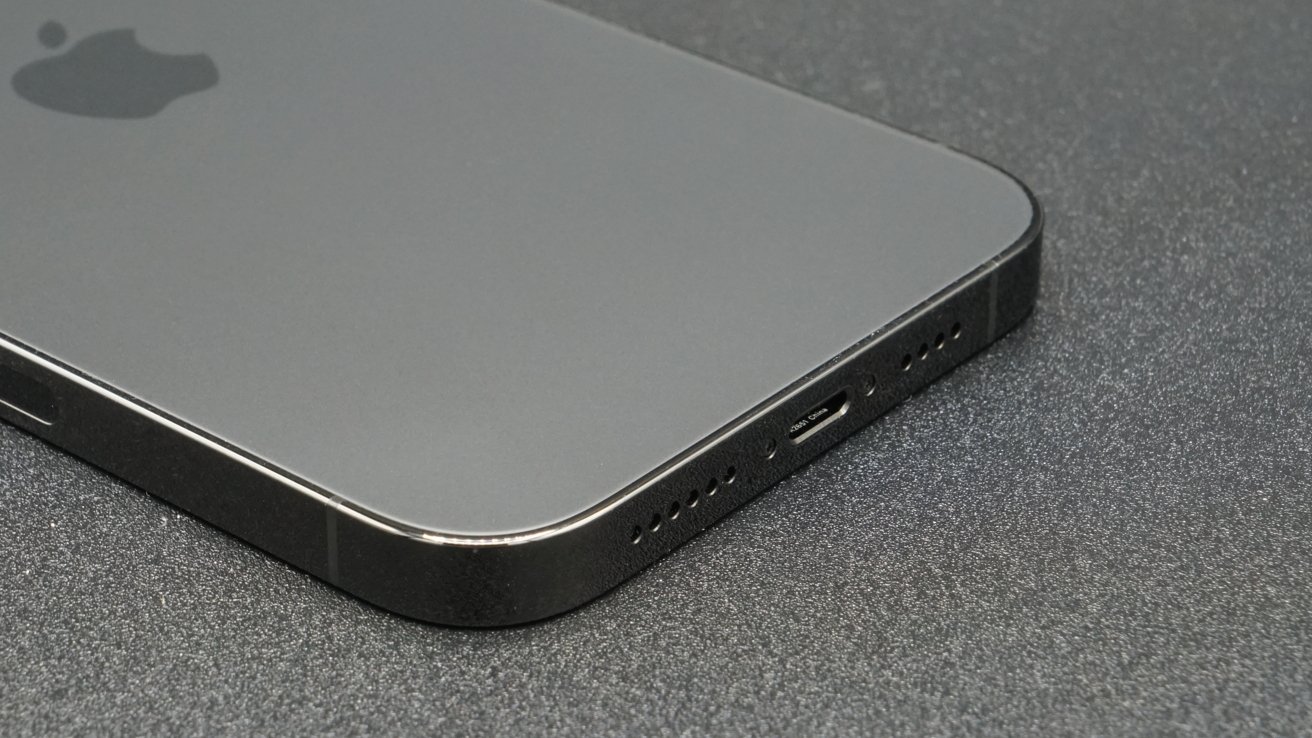 The Lightning port sticks around for another generation
The Lightning port may be entering its final year as we hope for USB-C in the iPhone 15. This port turned ten years old with this iPhone release and hasn't aged well. It's just another cable to keep up with.
Maybe in 2023, the "Universal" in USB might actually mean something. Though the USB group seems to be doing everything in its power
to counteract
this.
Should you buy the iPhone 14 Pro Max?
The most difficult thing about annual iPhone updates is recommending a model. While the iPhone 14 Pro Max is a big step up from the previous generation, the iPhone 13 Pro Max is still an excellent option.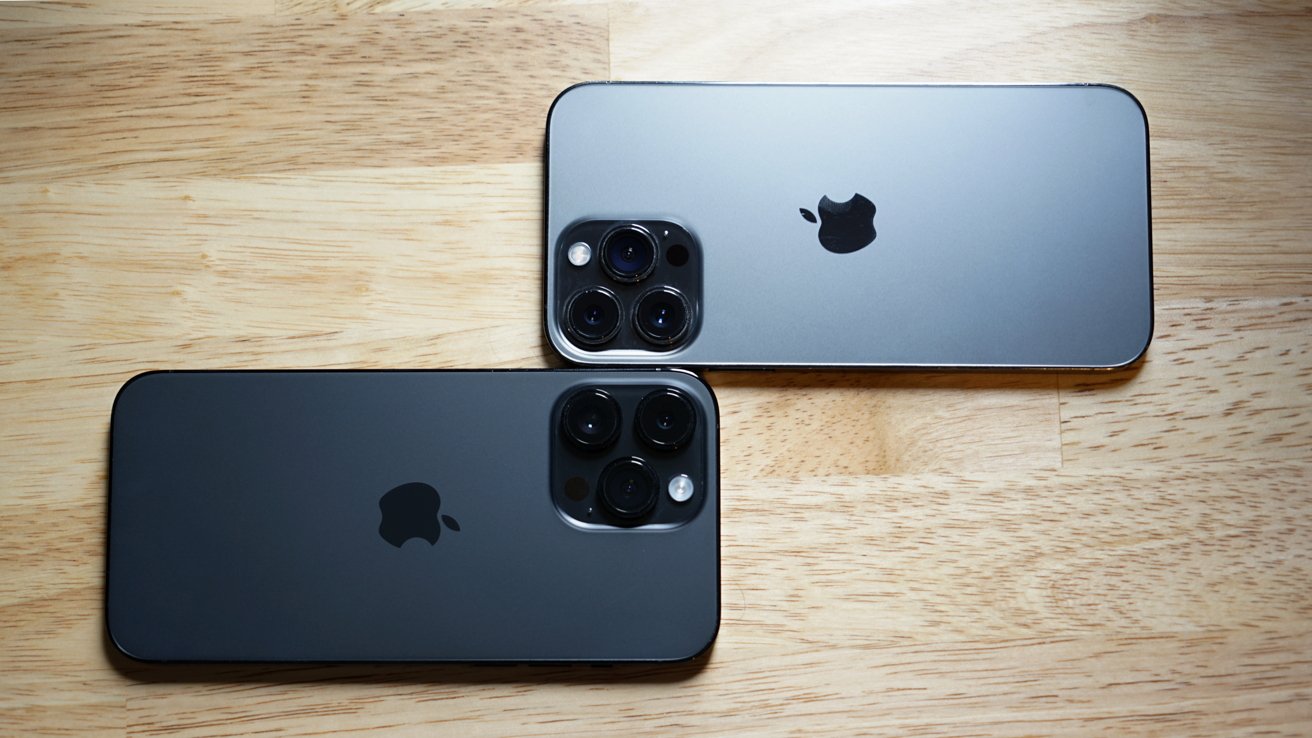 iPhone 13 Pro Max owners may want to skip this generation unless photography is a top priority
Both devices have best-in-class cameras and processors. Everyday users who aren't tech enthusiasts will likely struggle to tell the difference in device performance or photographic quality.
Anyone upgrading from an
iPhone 12 Pro
or newer won't notice a significant difference unless they're photographers who know what to look for. The camera differences are there, and in the right hands, the iPhone 14 Pro Max can take stunning photos that previous models can't match.
Anyone holding on to an
iPhone 11 Pro
or older will benefit significantly from all of the upgrades and performance improvements. Also, any user moving from an iPhone 13 mini or other non-pro iPhones will also greatly benefit from the upgrade.
We love the Dynamic Island and Apple's clever use of software to make otherwise undesirable hardware into something fun. Once third-party developers can take full advantage of Live Activities, we're sure to see the full potential of this feature.
However, the upgraded camera systems are hands-down our favorite upgrade. With some know-how, photos taken from your pocketable iPhone camera are the best they've ever been.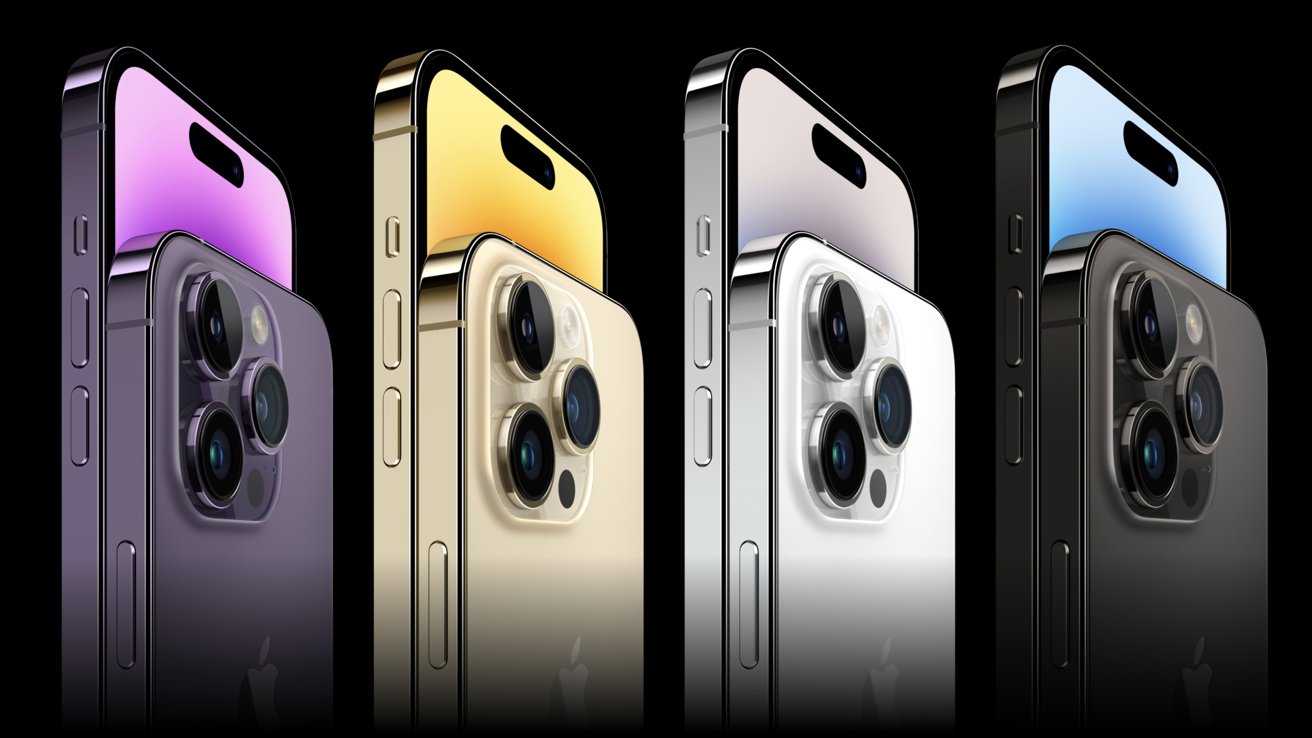 Get the iPhone 14 Pro Max in deep purple, gold, silver, or space black
iPhone 13 Pro Max users need not upgrade unless they know the new camera updates will benefit them. Battery life and performance won't be different enough to notice, but Dynamic Island is undoubtedly a nice-to-have new feature.
We're not here to convince Android users to move to iPhone. If you're happy with your Google Pixel or Samsung Galaxy product and their camera performance, nothing we say here will change that. However, those looking to move to iPhone in 2022 won't be disappointed in the new products or iOS 16 and its
near-unlimited customization
.
Pros


Amazing camera upgrades including the new 48MP Main Camera


Dynamic Island represents the future of iPhone's interaction paradigm


Always-on display makes the iPhone more useful when it is just lying on a table


Battery life, processor performance, and display accuracy continue to be industry-leading


2,000 nit display is actually useful


Crash Detection and Emergency SOS via satellite are good to have, though we hope we never need them


Cons


Happy 10th anniversary to the Lightning port


IP68 splash ratings are so 2017


Design could use an update


Wish Apple would pick a camera pipeline and stick with it


Rating: 4.5 out of 5
Apple's pro iPhones tend to score around a 4.5 because they really are among the best smartphones you can buy. However, there's no such thing as a perfect smartphone that can't be improved somehow. They're just too complex.
Photographers who only care about cameras would also struggle to give this a perfect score. While the physical sensors and Photonic Engine combine for some fantastic photos, the camera app is still lacking. Third-party apps improve this, but Apple should focus on making its apps best-in-class.
Where to buy the iPhone 14 Pro Max
Apple's iPhone 14 Pro Max is available for purchase, with wireless providers
AT&T
and
Verizon
offering incentives on the latest devices. Visible is also offering a
free $200 prepaid card
and free AirPods 3 when you sign up for service and purchase an iPhone 14 Pro Max. Offer is valid at the time of publication; see
Visible.com
for terms and conditions pertaining to the offer.
Plenty of additional promotions and incentives can be found in our
iPhone deals
roundup and
iPhone 14 Pro Max Price Guide
.
If you have a used iPhone, you can also check out our
Apple trade-in deals
for exclusive cash bonuses on pre-owned devices. It's a great way to put some money back in your wallet to put toward a new iPhone 14 Pro Max.
Read on AppleInsider