If you kept an original iPhone in the box, it might be worth $30,000
A 2007
iPhone
sealed in its original packaging is up for auction, and is expected to sell for $30,000 or more.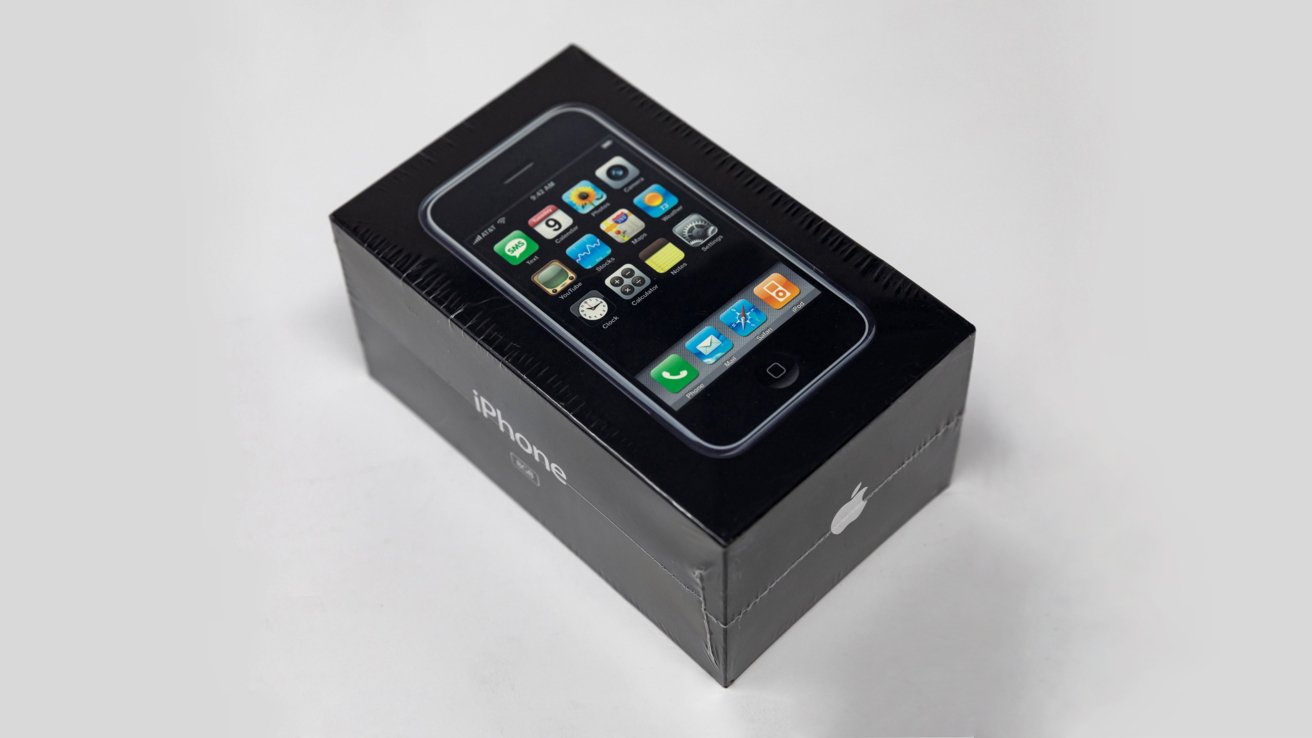 Image credit: LCG Auctions
LCG Auctions is holding its 2022 Fall Premier Auction until October 16. Among the many lots is an original iPhone sealed in its box.
As of Thursday afternoon, there are 14 bids with the original bid at $2,500. The current bid shows $8,633.
LCG lists the potential bid at $30,000 or more, but it's not clear what they base this figure on. Given the trend of the auction, this target is in reach and could get hit in the final hours of the auction as more bidders make their play.
The box is sealed in the original plastic wrap. It is undamaged and never had any packaging, store, or shipping labels attached.
The barcodes and regulatory information are visible and unfaded on the back of the box. It is an 8GB model that cost $599 when it was released.
Users can bid or watch the auction until October 16 at 5 pm EST. It can be viewed on the
LCG Auctions website
.
Read on AppleInsider