Elon Musk again claims one day Tesla will get bigger than Apple is today
During Tesla's third-quarter earnings call, CEO Elon Musk is re-upping previous claims that the company could at some point "far exceed Apple's current market cap."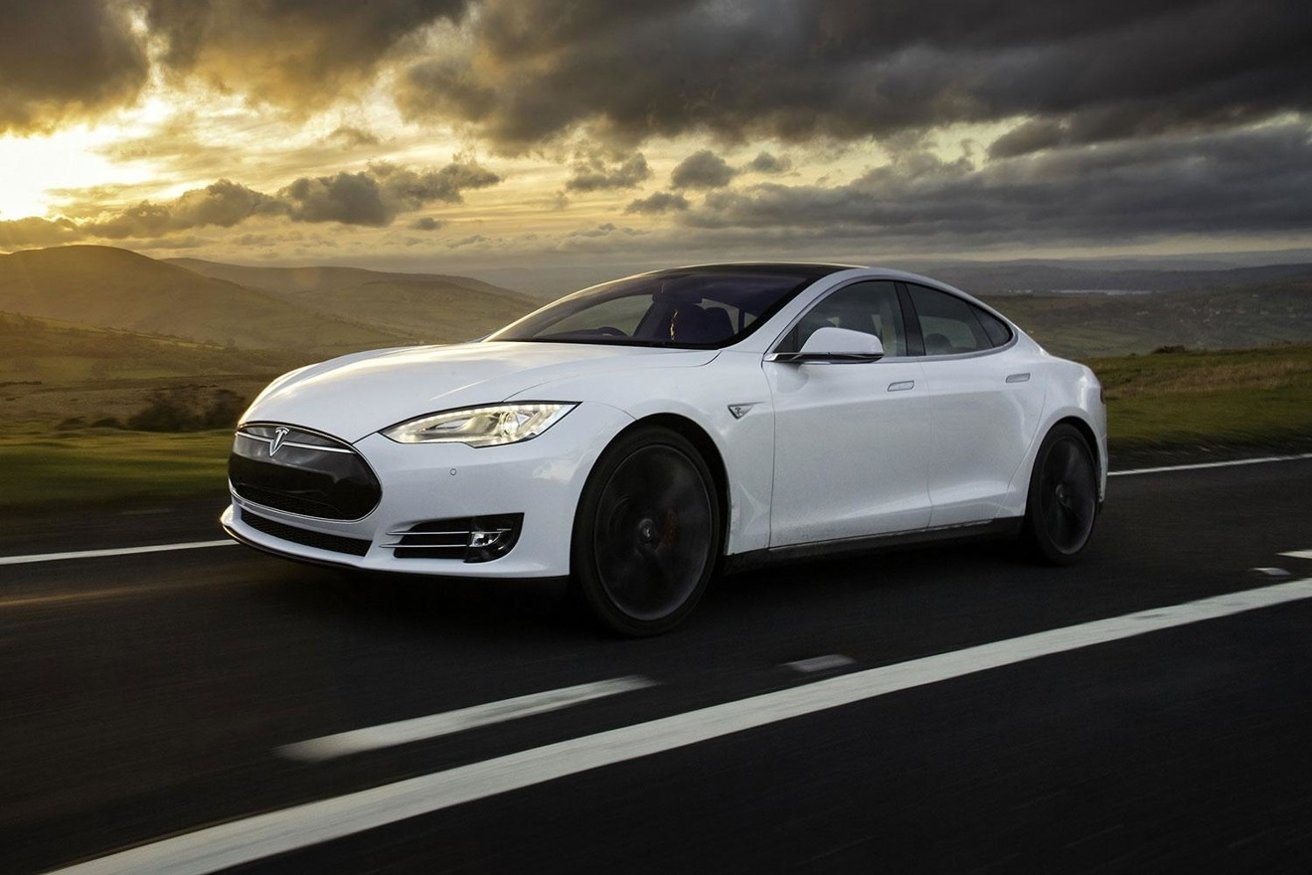 Credit: Tesla
Tesla announced quarterly earnings after the bell on Wednesday. While Tesla didn't meet its revenue expectations for Q3 2022, it did beat its own earnings expectations.
After the
results were released
, Musk announced that the company's board discussed a share buyback program of between $5 to $10 billion. However, the plan hasn't been finalized yet.
Musk also discussed Tesla's valuation -- which currently sits at $700 billion.
"A while ago," Musk said on Wednesday, "I said on an earnings call that I thought it was possible for Tesla to be worth more than Apple, which was worth $700 billion at the time."
A "while ago" refers to May 2017. Apple was worth $772 billion when the remark was made, and Tesla trailed at $51 billion. Apple is now valued at $2.3 trillion and is currently considered the most valuable company in
the world.
"Now I'm of the opinion that we can far exceed Apple's current market cap," he continued. "I see a path for Tesla to be worth more than Apple and Saudi Aramco combined."
Saudi Aramco, a petroleum and natural gas company, has a current value of $2 trillion. In May, the company
briefly surpassed
Apple as the most valuable company in the world.
Tesla's stock is down more than 5% after Wednesday's earnings call. It started the year at $399.93 and is not presently at the year-low, but isn't far away from it, amidst a large tech stock contraction.
Musk has most recently been in the financial and tech news for his on-again, off-again
Twitter deal
. At present, it appears that the new terms of the deal may be completed soon -- but a chancery court deadline for the package is approaching.
Read on AppleInsider