From Lightning to USB-C: The long road, and the road ahead
Apple, an early adopter of USB-A and USB-C connectors, will likely be forced to phase out Lightning over the next two years. Here's why, and what's likely to happen along the way.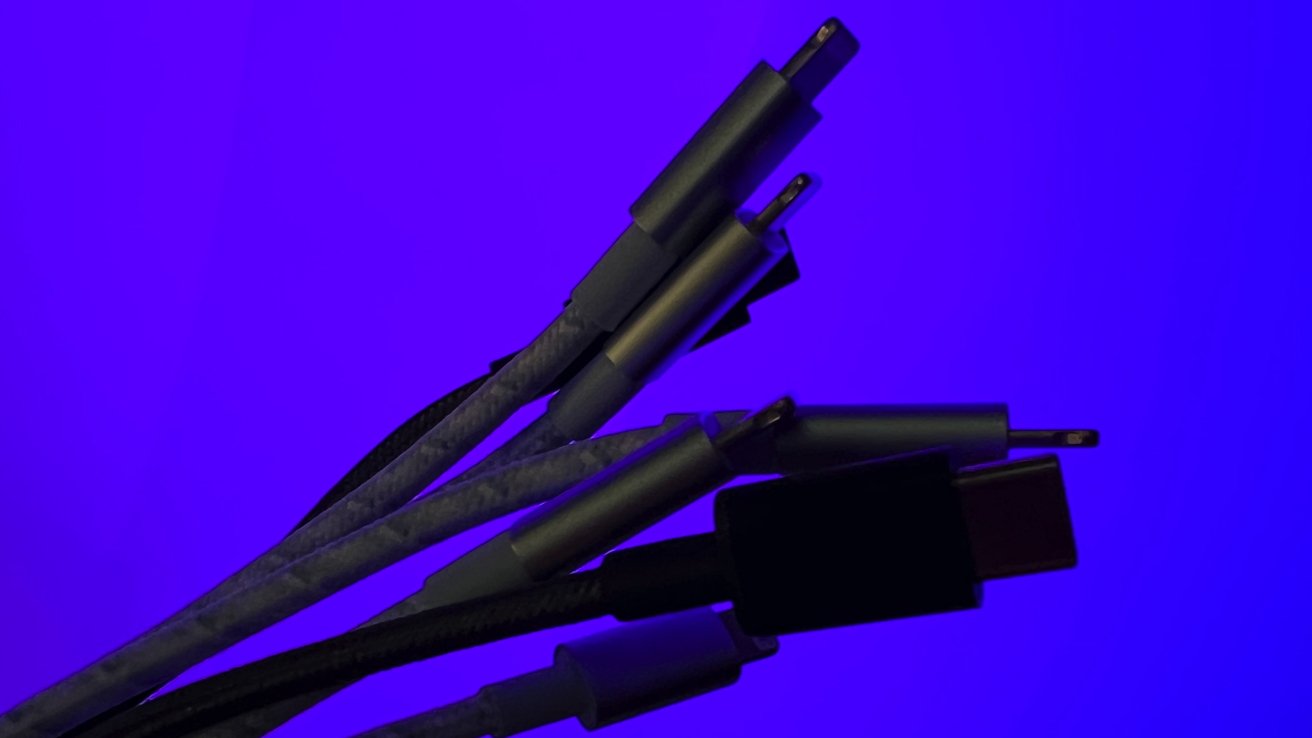 Lightning and USB-C cables
For decades, Apple has adopted either niche connectors, or gone its own way with a cable that only it uses. But, it has just as often adopted connectors invented elsewhere.
We're coming up perhaps the largest cable shift Apple has ever made. Soon, Apple will shift away from its own Lightning because the EU says
it must
, to the USB-C standard it helped design.
What will this mean for the popular, but increasingly dated, Lightning connector?
The Past
Lightning was introduced in late 2012, debuting in
the iPhone 5
and related iPods, and a month later for the
iPad
and
iPad mini
. Compared to its predecessor, the 30-pin dock connector, the 8-pin Lightning connector was much smaller, notably faster, and, just as importantly, reversible. The latter may have been a strong user-friendly consideration compared to the 2007 USB Micro-B standard that Android and a host of other portable devices adopted because of its small connector.
Although Apple introduced a "USB 3.0 host mode" to some Lightning-based devices
in 2015
, the only Apple accessory it works with is the
Lightning camera adapter
. Most Lightning connections use about the same speed as USB 2.0 -- 480Mbps -- which makes using it to transfer 4K HDR video files that the recent iPhones a pain, and slow.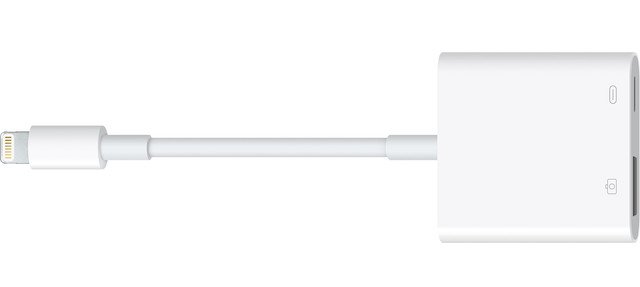 Apple's $39 USB3 to Lightning Camera Card adapter
Also in 2015, Apple began adopting the USB-C connector to slowly replace the USB-A, Firewire, Thunderbolt 2, and MiniDisplayPort connectors that had been the standard on Macs. Because Apple created its Thunderbolt technology in collaboration with Intel, Apple is in part responsible for the path USB and its connector types have taken, at least from USB 3.1 onwards.
The first specification named "USB-C" was submitted in 2012, and Apple was the first company to use a USB-C port in a laptop, with its 2015 MacBook. Today, most recent PCs have at least one USB-C port, and it appears to be slowly gaining ground with mainstream computer users for its wide versatility, power delivery, and speed.
The term "USB-C" generally refers to the connector form factor rather than the data or power technology behind it, which is part of the USB 3 and USB4 protocols. The actual speed achieved when plugging something into a USB-C port varies by the controller, starting with USB 3.1 and later.
Both USB 3.1 and the standardized form factor came into wider use in mid-2016, and the following year saw greater adoption still with the release of USB 3.2, which raised transfer speeds to 10Gbps or 20Gbps, and additional power delivery for charging devices -- which varies depending on the device, the cable used, and other factors. Apple has used the USB-C connector for Thunderbolt 3 since its introduction, which also supports the USB 3.x protocols.
More recent Macs have upgraded to Thunderbolt3/USB4, which is backwards-compatible with USB 3.1 but continues using the USB-C type connector. Users of recent and new iPhones, however, are still limited to using Lightning or Wi-Fi-based technologies like AirDrop for transferring files.
The Present
The current
iPhone 14
family still supports only Lightning's USB 2.0 speed for data. This can be a disadvantage compared to most current Android phones, which have widely adopted the USB-C connector and USB 3.x speeds, which vary by device.
One frustrated engineer even
did the work
to retrofit a working USB-C connector and controller into their iPhone.
Since the changeover to USB-C as the physical connector for iPhones did not happen with the iPhone 14, it is widely assumed that this will arrive alongside the
iPhone 15
lineup
in 2023
, giving Lightning at least an 11-year active lifespan. That said, the fact that Apple also stuck with Lightning as the physical connector for the new
AirPods Pro 2
charging case might leave a door ajar for future devices that don't require USB 3 speeds or high levels of power delivery, like future
AirPlay
hearing aids, which could use a Lightning charging case very similar to the current
AirPods
cases.
Such a use would also help prevent Lightning cords from becoming e-waste in the short-term. Currently-sold Apple devices that use the Lightning connector include the entire 2022 iPhone line, the ninth-generation iPad, all EarPods, all AirPod charging cases, the
AirPods Max
, and all current
Magic Keyboard
and Magic Mouse or Magic Trackpad offerings for the Mac, either included with the
iMac
or purchased separately.
Apple doesn't necessarily need to update that Magic Mouse and Magic Trackpad with USB-C, although we expect they will at some point along the line. The EU law does not require manufacturers to discontinue devices released before the mandate with other ports.
Because the recent
iPad Air
, tenth-gen iPad, and iPad mini all use the USB-C connector and USB 3.2 standard, while the
iPad Pro
models support the even-faster Thunderbolt 3/USB4 standard, it would seem logical for Apple to leap to using the USB-C port across their iPhone lineup in order to catch up and surpass the USB 3-era transfer speeds of its competitors. Most modern, non-Apple, devices with USB-C ports support 10Gbps speeds with a rare exception of 20Gbps and rarer-still of 40Gbps.
Apple devices with Thunderbolt 3/USB4 can support up to 40Gbps, though all of this varies depending on the cable and devices being connected. That cable mess is an entirely different story.
At present, the entire iMac and Mac notebook lines relies on the physical USB-C connector. The newest ones do sport additional connectors -- the MacBooks all have analog headphone jacks, and some offer camera-card slots and HDMI ports.
The current iMac can be configured to include gigabit Ethernet as part of the power supply brick. And, of course, the
Mac mini
,
Mac Studio
and
Mac Pro
offer a wealth of various ports ... even USB-A.
The Future
Given the large number of Lightning devices that are likely to linger in active use for many years to come, Apple will without a doubt continue making its Lightning adapters and Lightning-to-USB-A or USB-C adapters available for the foreseeable future. The new 10th-generation iPad includes a small
Lightning-to-USB-C adapter
if users are also ordering a first-gen
Apple Pencil
at the same time, but otherwise the USB-C port on the latest iPad means Pencil owners will need to buy the adapter separately, for $9.
Third-party manufacturers are also going to address
this need
, since Apple devices tend to have relatively long "in service" lifespans. Because USB-C as a connector port has shown remarkable versatility -- with additional speeds and improvements yet to come -- it is likely to continue to be a standard for longer than any of Apple's own proprietary efforts have been.
Thunderbolt 5, when it ships at some point in the next two years, will use the same USB-C connector. But, it delivers double the current Thunderbolt top speeds
to 80Gbps
, ensuring that the port and cable connector isn't likely to be superseded for years to come.
Of course, wireless charging technologies like Qi that Apple's
MagSafe
uses at its core, will also continue to be popular in the short and perhaps long-term, leaving room for various current and new options.
But, despite the Qi standard being exactly that -- a standard -- the EU is promising to look into that as well. There's no telling what's going to come from that examination.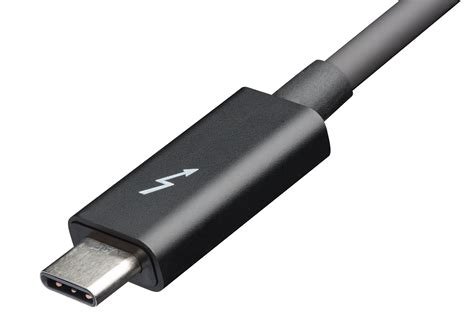 The forthcoming Thunderbolt 5 will continue to use the USB-C connector.
Assuming that Apple continues expanding the use of the USB-C connector across its entire range in the next two years, consumers should be prepared for the slow extinction of "legacy" ports to accelerate. As indicated by Apple's latest MacBooks, however, the transition to all-USB C as the ubiquitous do-anything port may be slowed as peripheral manufacturers adapt.
As these former standards fade, and as we've said for years, USB-C is better embraced, than fought. And, this is despite Lightning being a connector that is designed to fail on the cable-end, versus USB-C which has a male connector integral to the device that is jacketed by the cable.
Regardless of it theoretically being a better port for mobile devices, Lightning, which set the stage for USB-C, has become yet another victim of progress due to its limits in data transfer, power capabilities, and speed -- the same as so many other connector "standards" have.
And, the governmental bodies mandating USB-C needs to put their money where their mouth is, and actually be nimble when something new and better comes along instead of just giving lip service to the possibility.
Read on AppleInsider