Here are all the devices getting Matter support
Smart home device producers are starting to outline their plans for adding support for Matter, a standard that will allow communication with
Homekit
and other frameworks.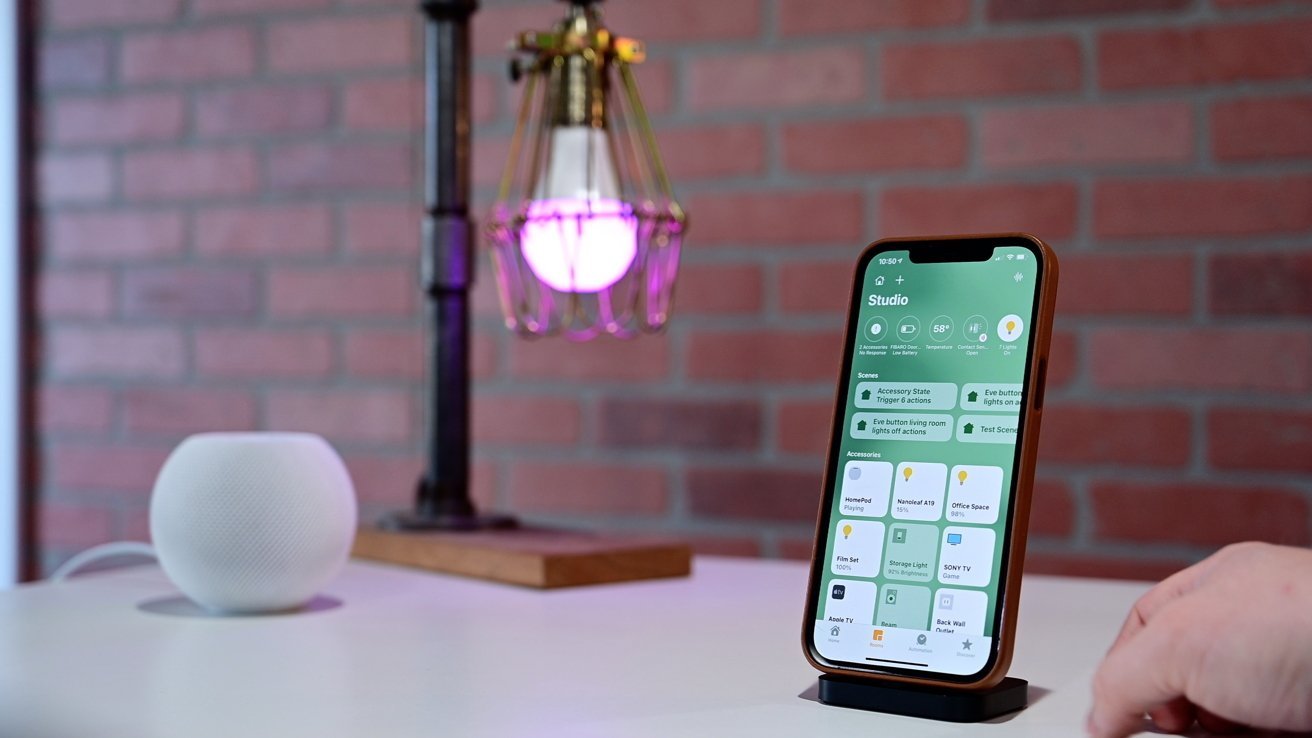 HomeKit supports Matter
Matter is an
important standard
for home owners, with it able to help enable the communication of smart home devices across different competing frameworks. For example, a device made to work with Samsung SmartThings could still work with Apple's HomeKit if it supports Matter.
With support from companies increasing in short order, manufacturers are starting to detail how they will be rolling out updates to make their hardware work with the specification.
Aqara
On November 3, Aqara
revealed
it will be bringing Matter out in December 2022, with an over-the-air firmware for the Aqara Hub M2. Subsequently, existing Aqara devices with Zigbee that connect via the hub will then benefit from Matter.
Aqara's other hubs will also receive firmware update in the following months, including the Hub M1S Gen 1 and Gen 1, the Hub E1, the Camera Hub G2H Pro, and the Camera Hub G3.
In total, more than 40 Aqara Zigbee devices will support Matter once the software updates start to roll out. Ultimately, Aqara intends to extend that support to over 160 devices.
The
list
of soon-to-support Matter devices includes:
Door & Window Sensor
Temperature & Humidity Sensor
Motion Sensor and Motion Sensor P1
Vibration Sensor
Smart Wall Switch (US)
Smart Wall Switch H1 EU
Smart Plug (US & EU)
Single Switch Module T1
Wireless Mini Switch
Wireless Remote Switch H1
Wireless Remote Switch (Single & Double Rocker)
Radiator Thermostat E1
Roller Shade Driver E1
Curtain Driver E1
Roller Shade Controller (Zigbee 1.2)
LED Bulb and LED Bulb T1 (Tunable White)
Aqara is also going to launch a line of Thread-based devices, including refreshed designs of its door and window sensor and motion sensor to take advantage of Matter controllers. The Door and Windows Sensor P2 and Motion and Light Sensor P2 will launch in early 2023.
Brilliant
Brilliant announced on November 3 that it has joined the Connectivity Standards Alliance as a Participant Member. While this will involve contributing to the Matter Working Group, Brilliant is also bringing Matter support to its all-in-one smart home controllers and smart light systems in 2023.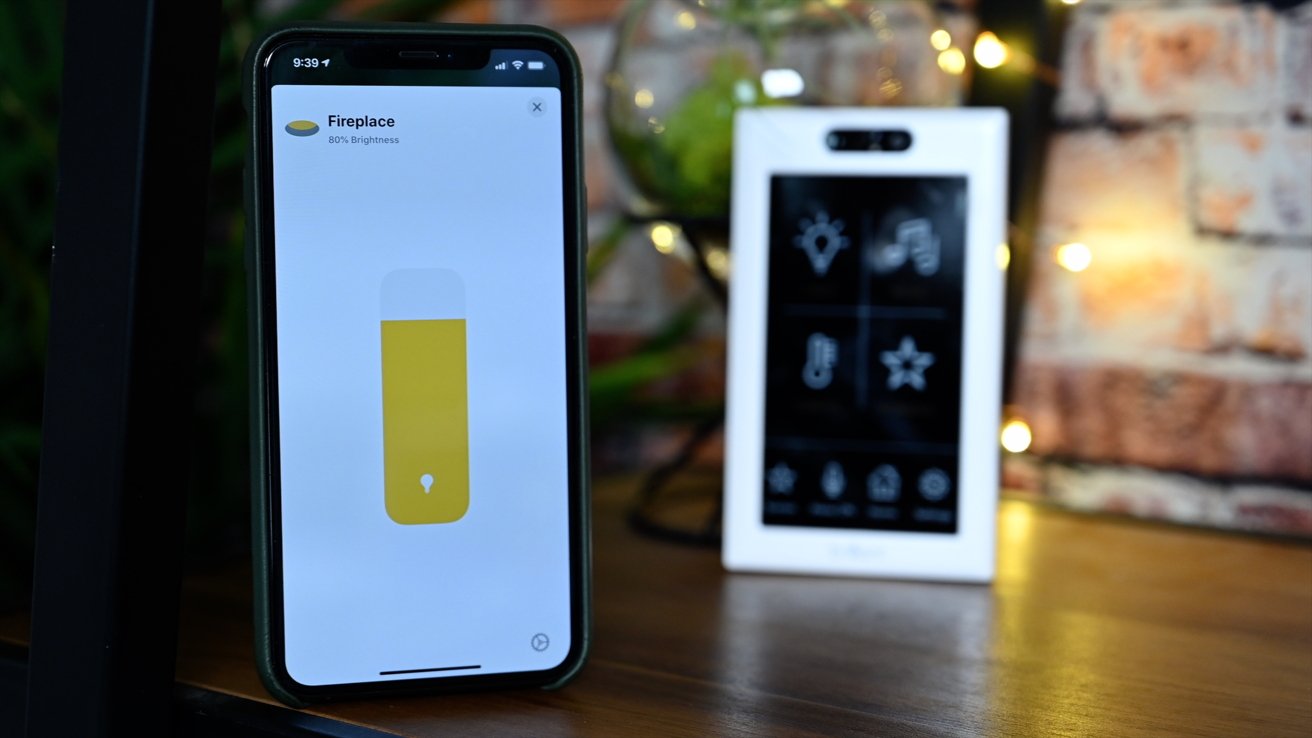 The Brilliant wall panel will get Matter support
The company doesn't say what specific devices will gain support, beyond the smart home controllers and light systems description.
Eve
Eve Systems also announced compatibility with Matter, for three Thread-enabled smart home devices.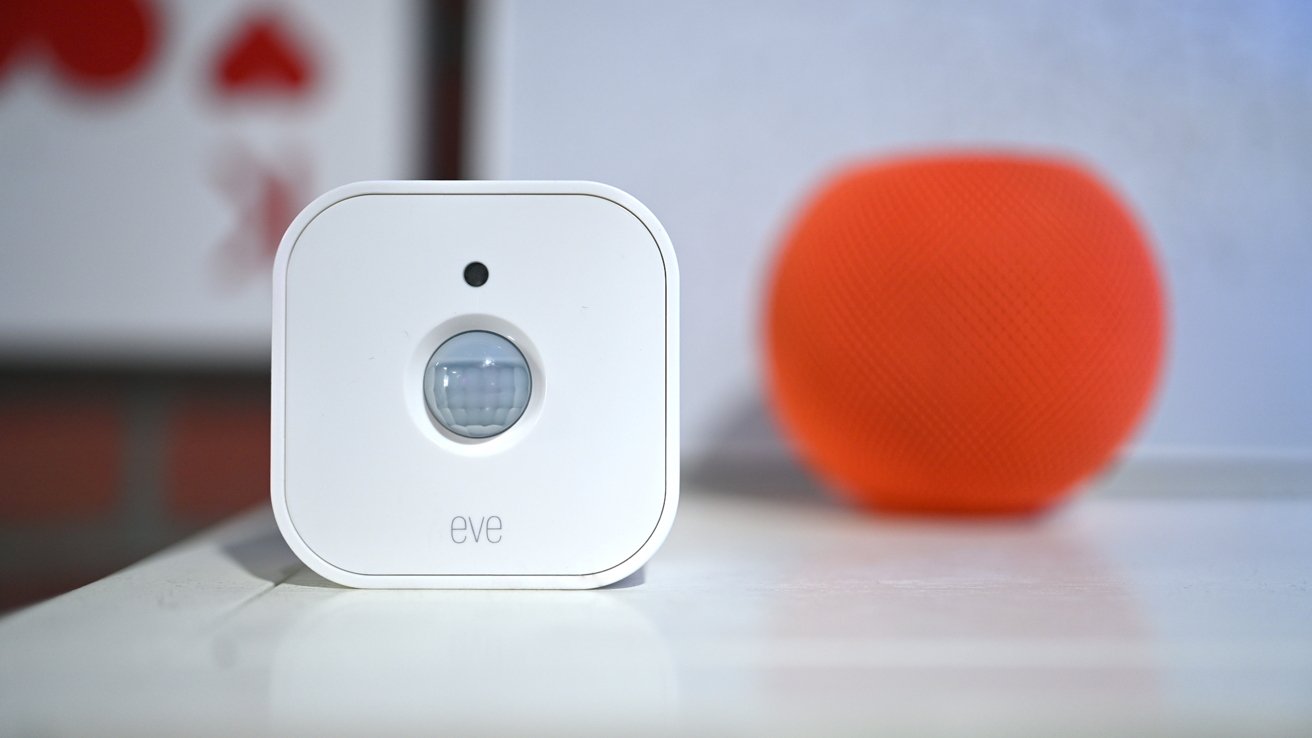 Eve Motion 2 will soon be updated with Matter support
The Eve Door & Window contact sensor, the Eve Motion sensor, and the Eve Energy smart plugs for the U.S. and Canada, Europe, U.K, and Australia have all completed Matter certification. From December 12, they can all be updated in the Eve app to add the support.
As for the rest of the range, EvE says it will be issuing more free firmware updates to its entire Thread-enabled range over time.
Matter-certified Eve products will arrive at retail in the first quarter of 2023.
Philips Hue
Famed smart light brand Philips Hue is also going to be joining the Matter ranks. Before press releases announcing the change, it was discovered support will be coming to the Hue Bridge.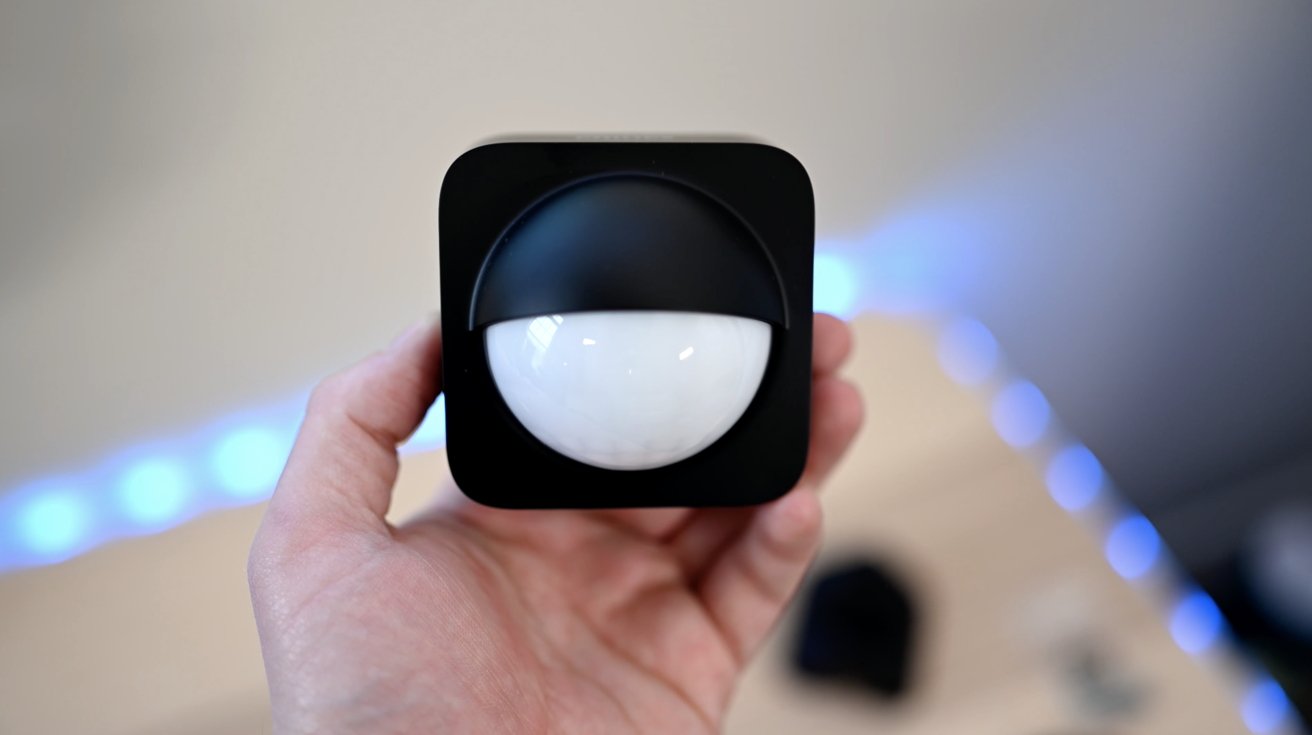 Hue outdoor motion sensor
The update, which appeared in the CSA Matter certification database on Thursday and
spotted by
The Verge
says a software update will arrive on the Hue Bridge soon.
Since Philips Hue relies on a bridge for the majority of its products, the arrival of the firmware to the bridge will make "all existing and new Hue lights and accessories automatically Matter-related too." The exceptions are the Hue Sync Box and the dial of the Tap dial switch.
As for when it will roll out, parent company Signify has said it would update the bridge as close to the launch of the standard. Given the Matter launch event occurs on Thursday, the update should be happening soon.
Schneider Electric
A brand little-known to most HomeKit users, Schneider Electric will be adding Matter support to its Wiser gateway as well as its Wiser Smart Plug. The hub will be getting a firmware update that will allow more than 200 Wiser Zigbee accessories to work with Matter.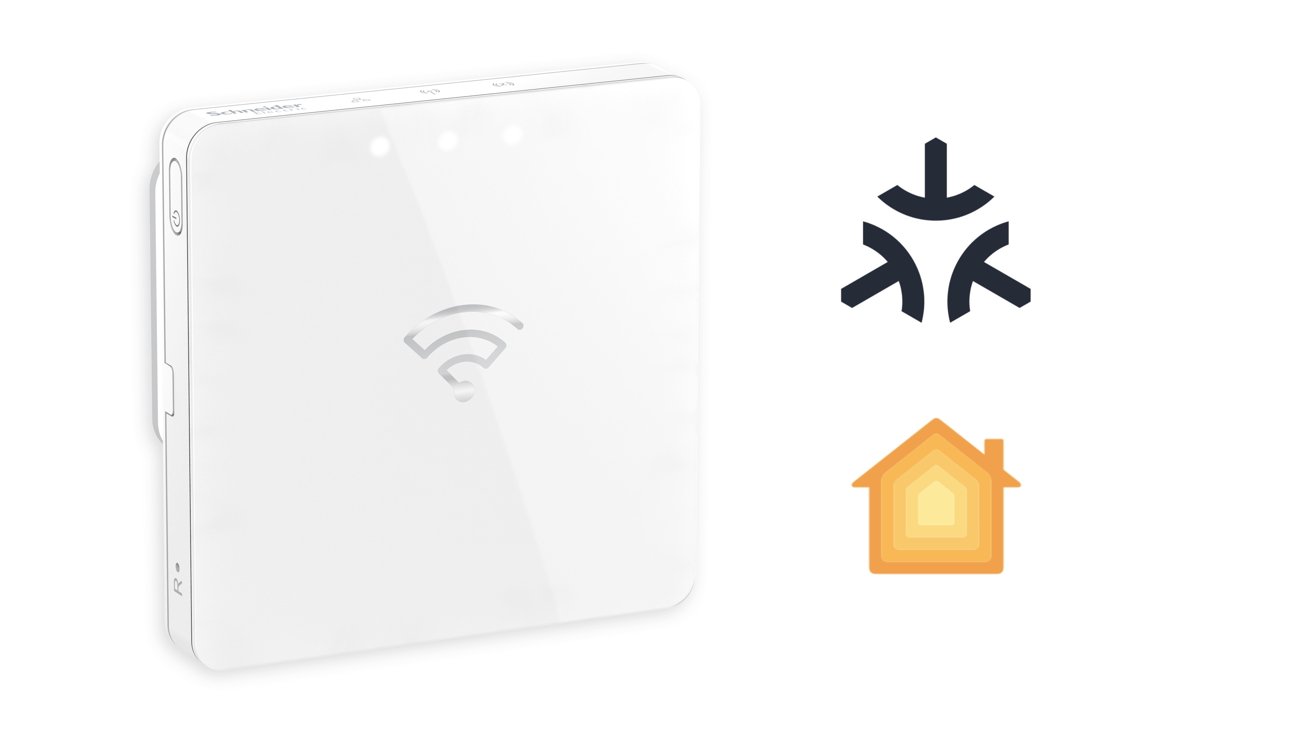 Schnieder Electric's Wiser Gateway
The Wiser Smart Plug, useful for Schnieder Electric's home energy management system (HEMS), will receive its own independent Matter certification without reliance on the Wiser Gateway.
Amazon
The massive online retailer plans extensive support for Matter across its portfolio and has revealed two steps for the rollout.
In the first year, Amazon will be focusing on Matter over Wi-Fi. 17 Echo devices will gain Matter support and Amazon will prioritize plugs, switches, and bulb in this first round. It will also only support setup over Android at the onset.
Next year, Amazon will release support for Matter of Thread and will support more Echo devices. Eero devices will also get Matter support next year. Finally, next year we'll see additional device types from Amazon and setup over iOS.
To go with its newfound Matter support Amazon is launching a new certification program for devices that work with Matter and want to highlight the Works with Alexa (WWA) badge on their box.
Samsung
Samsung's SmartThings app has already been Matter-certified, as has the South Korean company's SmartThings hub. That puts them on track with Apple in supporting Matter devices right this moment.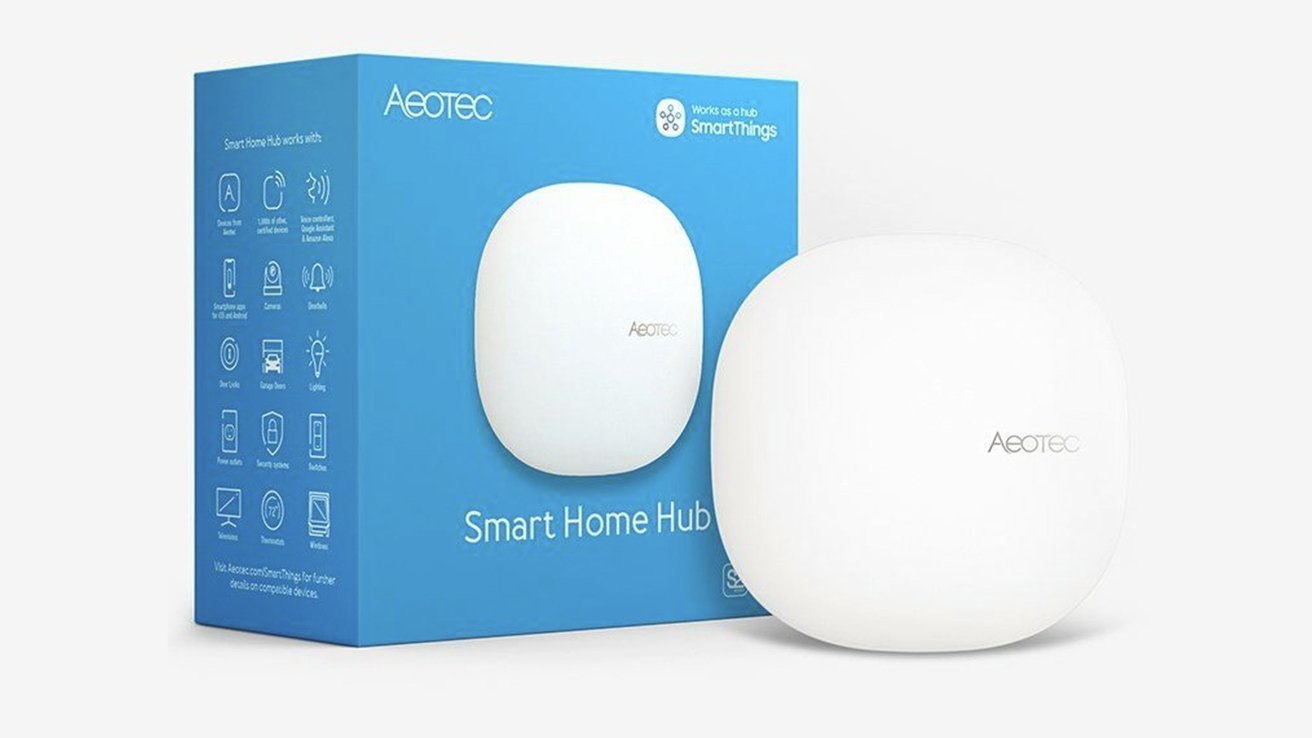 Samsung SmartThings Hub
But Samsung's support doesn't end there. It has announced plans for its TVs and Family Hub refrigerators to act as display controllers, commanding the other Matter devices in your home.
Read on AppleInsider